MU continues rebound from 2015 protests
Photos by Lana Eklund
This article was originally published in the December 2022 issue of COMO Magazine.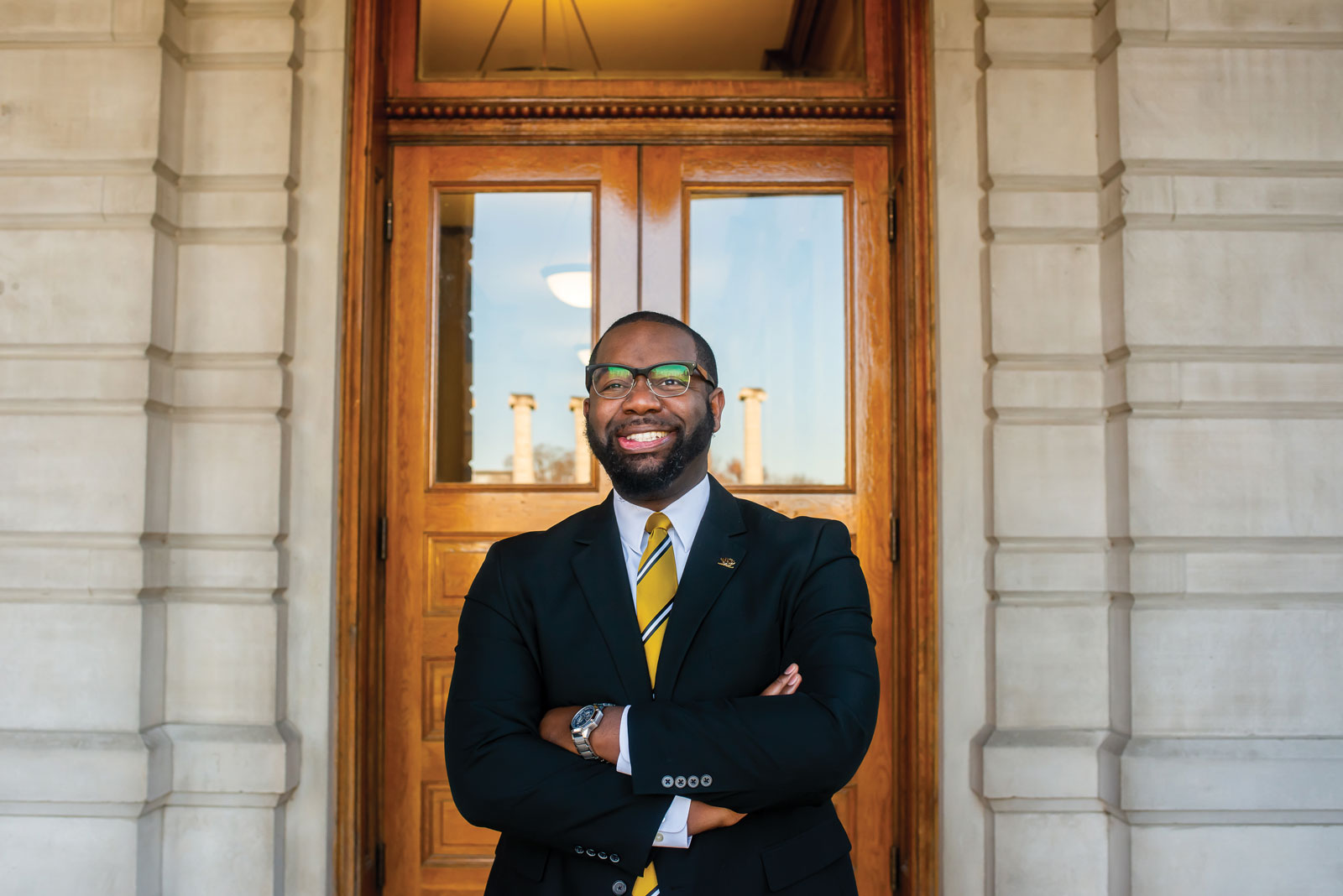 Diversity and inclusion efforts take center stage at the University of Missouri.
In 2015, a student's hunger strike, football players' refusal to practice or play, and other displays of protest catapulted the University of Missouri into the national spotlight. The resignation of the University System president and campus chancellor followed, along with falling enrollment, a decline in state funding, and layoffs.
While the events of 2015 stained the university's reputation in the years that followed, today, the University of Missouri is in a different, better place. Mizzou officials say the university is laser-focused on moving forward from the events of 2015 and on creating an atmosphere where every student and staff member can grow and thrive. 
"My charge is quite simple," says Dr. Maurice Gipson, who joined the university as vice chancellor for inclusion, diversity, and equity in June 2020. "In a broad way it's making sure that any individual who comes into contact with the university is successful, regardless of background or diverse descriptors. Regardless, you can be successful here at the university, and we have the infrastructure to ensure that success." 
With a team of 40 full-time employees, along with several part-time employees and student staff, Maurice says that the division for inclusion, diversity, and equity touches the university's students and staff.
"Look at the demographics of our country," Maurice says. "We are becoming a more diverse society, so it is critically important that our students and those who come to work here are well-versed at engaging and supporting people of various backgrounds and identities."
A new division
Maurice is the third person to hold the role of vice chancellor for inclusion, diversity, and equity, a position that was created in 2016. While the division itself was created post-2015, several of the pieces that make up the division were in place prior to that year.
"We already had 60-to-65 percent of our staff in place in some capacity, and we had quite a few pieces in place prior to them coming under the same umbrella," he says. "We brought on 30-to-35 percent for new roles."
As a division, there is a large focus on "creating a culture of caring," Maurice says. Understanding differences and appreciating different backgrounds creates an environment where everybody thrives.
"We do work in this space so when people come into contact with the university, they know they can be successful and that their fellow Tigers care about their success as well."
While his division is focused on issues of inclusion, diversity, and equity, Maurice says that those efforts are decentralized. That means that professionals across campus are also working on issues surrounding inclusion, diversity, and equity. Each college has a staff member who works on IDE matters.
"That is a critical model. Our work can't live in one division, we have to make sure that everyone on campus is engaged and everyone feels that this work is just as important," Maurice says. "We have diversity champions out among the campus and other units, and without that, it is difficult to achieve your goals."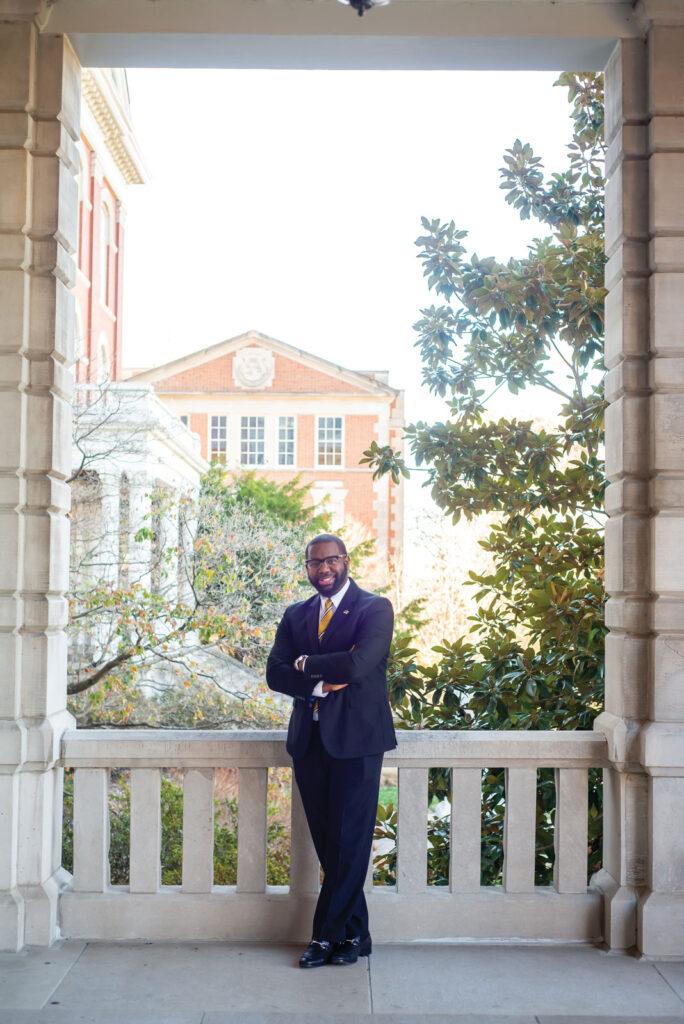 Delivering on promises to students is a key focus of the IDE division.
"We want to make sure students with any diverse identities or diversity descriptors have success rates like their peers, and we want to narrow any success gaps that may exist among our students," Maurice says. "We want to make sure that the students we admit, graduate. We want to get as close to 100 percent as possible. We want to make sure we make good on our promise to students, and our promise is that we will make sure you can graduate."
MU is also committed to attracting students from all backgrounds.
"We are already designing a unique recruitment strategy to go out there and recruit, and we are laser focused on making sure that all of those students who can be admitted to Mizzou, are," Maurice says. "We are trying to go after students just like other schools, and when they get here, we will have the infrastructure for them to succeed."
Supporting faculty and staff
Just as the university is recruiting a diverse student body, it is also focused on recruiting a diverse and accomplished faculty.
'We know we're the best and we can go out there and attract the best," Maurice says. "We are rolling up our sleeves and going places we may not have traditionally gone to recruit faculty. It takes work but we feel that by doing the tough work on the front end, our results will be good on the back end."
He says one of the recruitment strategies involves recruiting from Ph.D. producing programs with diverse faculty members.
"We will do our absolute best to attract world class faculty and staff, and we want to make sure we continue our efforts to make our staff reflective of our community and our country," he says.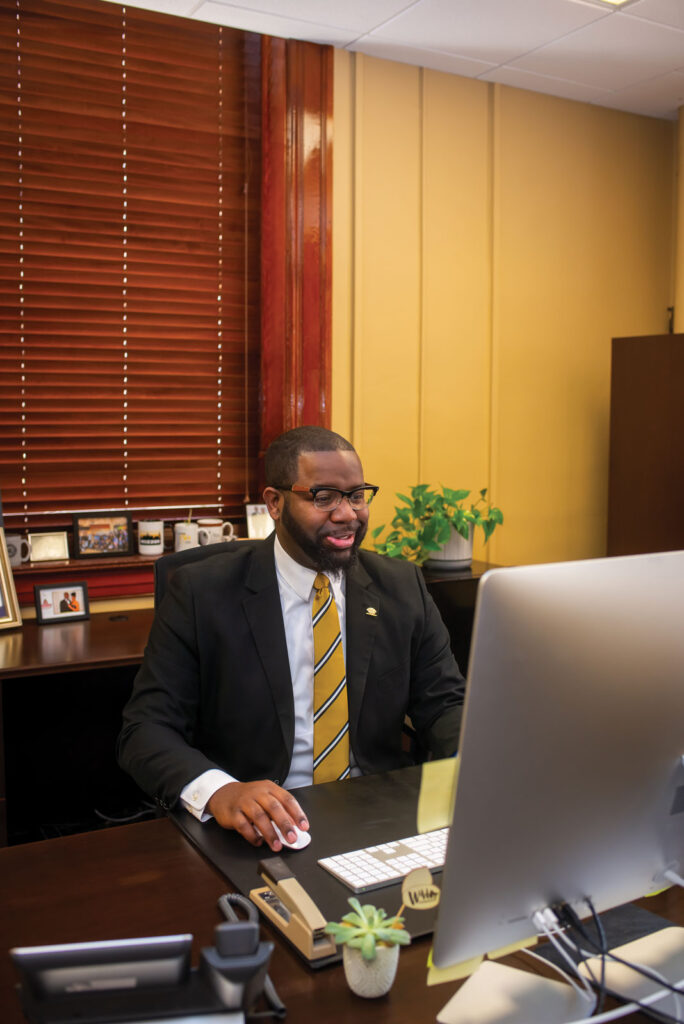 Focused initiatives
Along with ongoing efforts to enhance and support diversity and inclusion on campus, the university supports targeted initiatives focused on supporting and increasing diversity.
STEM Cubs, a partnership with Columbia Public Schools, is a program that works to expose students in the Columbia Public Schools to science, technology, engineering, and mathematics (STEM) programming. Open to those in kindergarten through eighth grades, the program, running since 2017, has served 951 students, out of an applicant base of almost 1,800.
STEM Cubs was just announced as one of 79 programs in the country to receive an Inspiring Programs in STEM award from INSIGHT into Diversity magazine. The award is given to college programs that encourage and support the recruitment and retention of women and underrepresented students into STEM fields.
"We want to make sure that these future jobs in STEM are filled by Missourians," Maurice says. "We want to make sure those students in CPS have an opportunity to be exposed to STEM."
MU also hosts the McNair Scholars Program, a federal program that helps prepare diverse and underrepresented students for graduate and doctoral degrees.
"The goal is to increase the number of underrepresented students in post-graduate work," Maurice says. "A student doesn't have to get a Ph.D, but we have a good percentage who go on to get a Ph.D."
As part of the McNair Scholars Program, students are paired with doctoral mentors who can help them through the graduate program selection process and guide them through the application process, Maurice says. Participants also get a job in their field during their junior year and focus on intensive studies.
The Graduate Scholars of Excellence program is another program serving underrepresented students who are working towards a doctoral degree at Mizzou. Since 2019, the program has served 50 doctoral students, and Maurice says half of those students have since graduated and become tenure track faculty members at other universities.
"We are preparing students at Mizzou to go out and receive tenure track positions, and we have one of the more successful programs in the country at getting students into tenure track jobs, representing all areas," he says.
As part of the program, Ph.D students mentor undergraduate students and expose them to the rigors of doctoral studies.
"The more we can expose undergrads to the rigor of Ph.D programs, the more likely to get them to enroll," Maurice says. "That's part of our pipeline programming that prepares for success post graduation."
While the events of 2015 will always remain a part of Mizzou history, the University of Missouri has grown leaps and bounds from that time, and Maurice says he and his team are working every day to achieve their goals.
"We are becoming a more welcoming environment, and knowing how to engage with and appreciate differences makes us unique," he says.