Community is the New Currency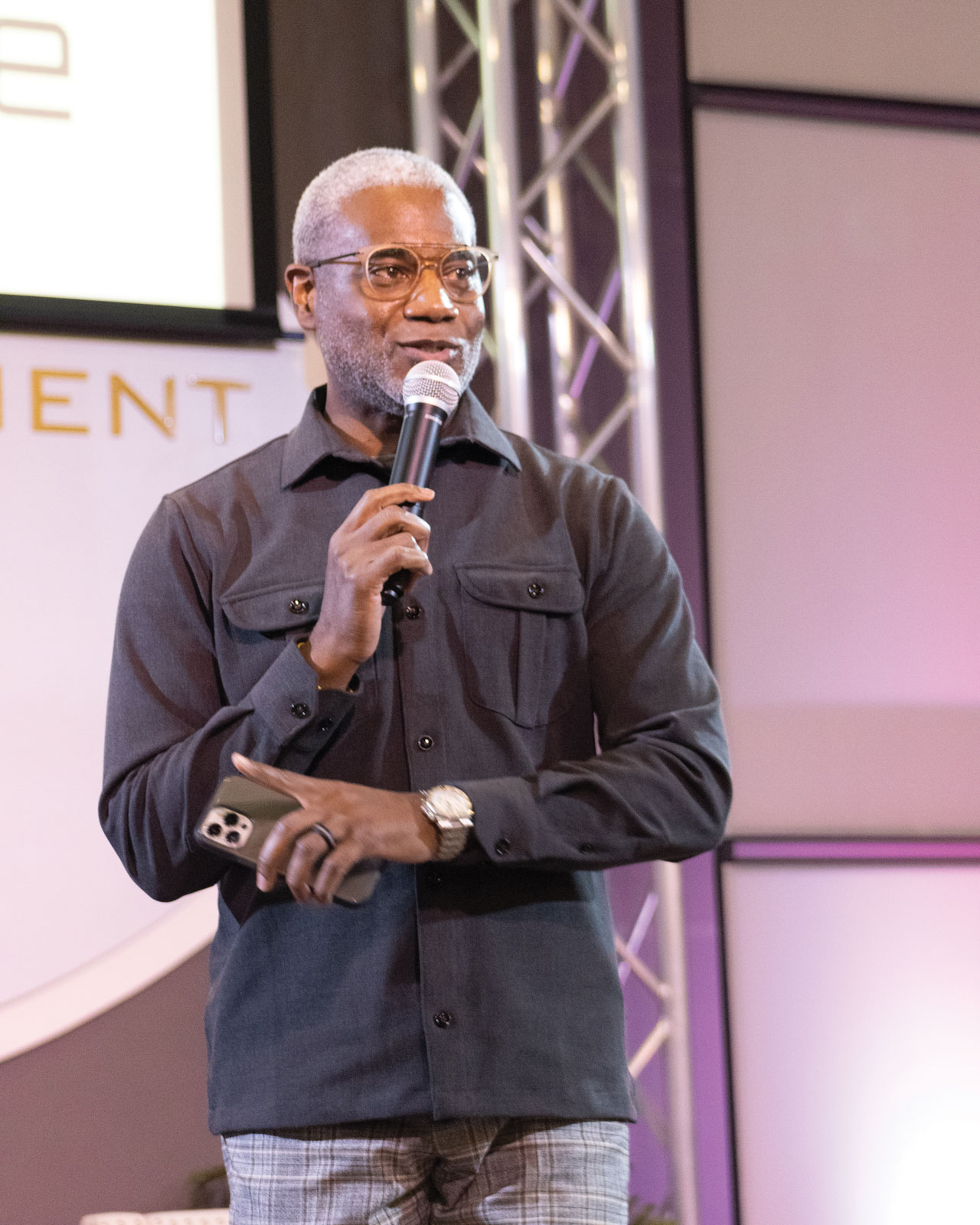 The Source Summit convenes communities for economic and social change.
Originally from Shady Grove, Louisiana, Lester Woods Jr. moved to Missouri in 1993 to pursue a master's degree in public administration from MU. But it was Lester's dissertation for his doctorate of ministry from United Theological Seminary in Dayton, Ohio, that became the impetus for what is known today as The Source Summit.
The project established a model that brought together private businesses and corporations. Training programs like Job Point and faith-based organizations joined forces to foster discussions around social and economic concerns and collaboration to enhance social equity amongst disadvantage communities.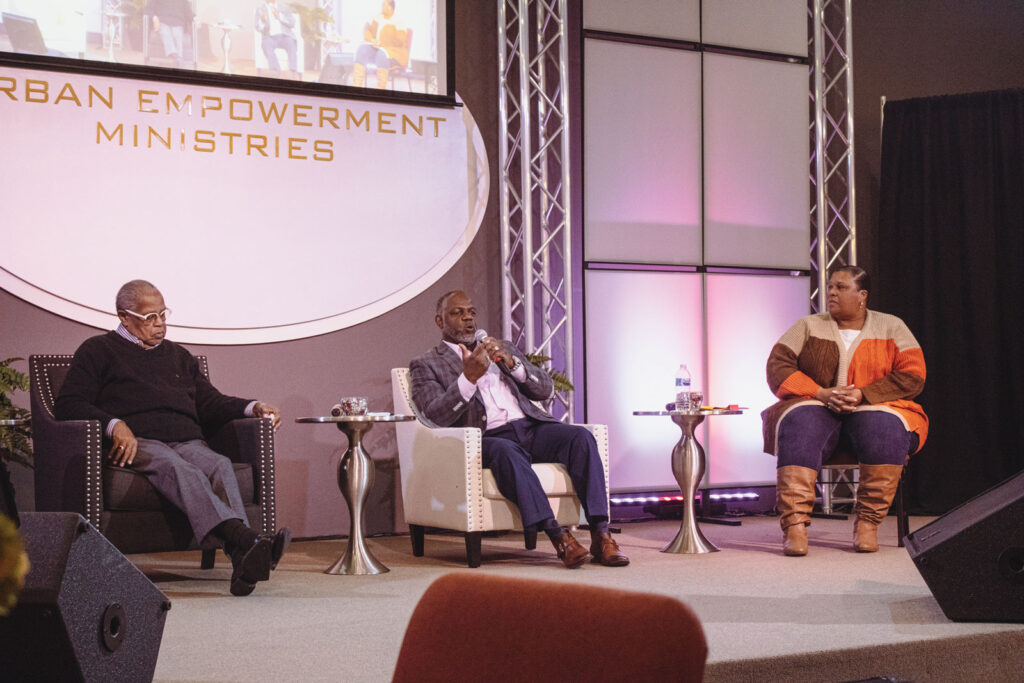 The dissertation project participants experienced a 4% increase in economic income, increased social capital (knowing what organizations exist to provide upward mobility), as well as established inner-group relationships and learned how to work together to improve quality of life.
"As a result of that work, I established The Source Summit. It is an extension of the dissertation to put in practice the model that was established in the community to have a larger impact on increasing the social and economic status of people in need," Lester said. "The purpose of The Source Summit is to convene community-based organizations, corporations, and the faith-based community to influence economic and social change for individuals within the Columbia, Missouri community." The economic and social concerns that every community across the country struggle with today.
"The overall plight of The Source Summit was to include the faith-based community in the discussion of economic inequality," Lester said. "There are other existing organizations that have these conversations, but often the faith-based community is not at the table."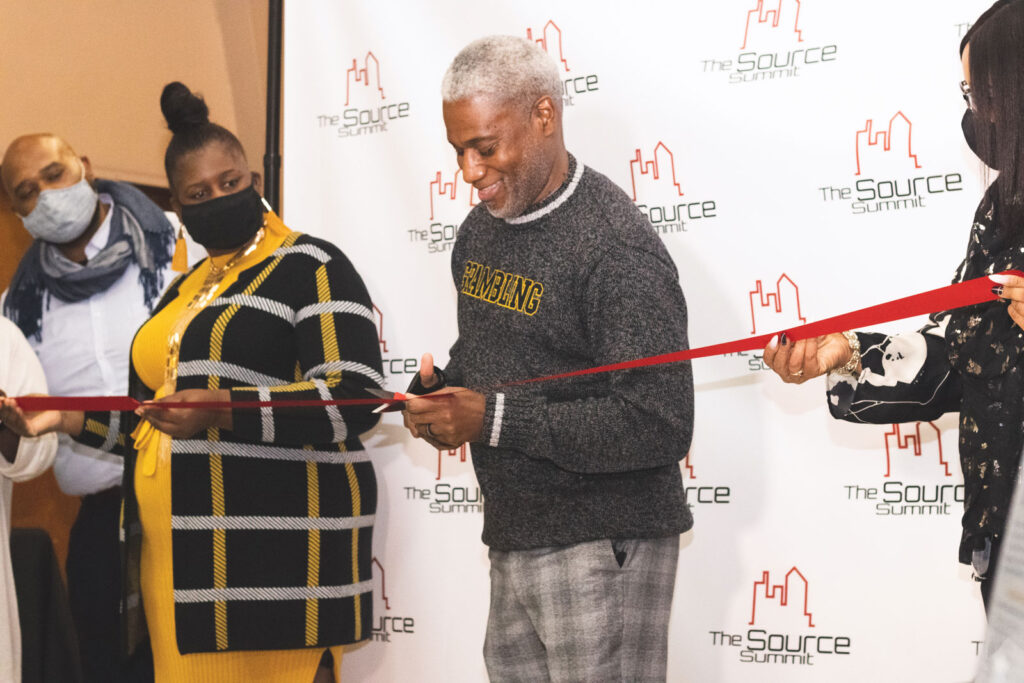 The Source Summit held its first conference last November. The two-and-a-half-day event kicked off with a business expo featuring 16 vendors. At the event, each vendor discussed the opportunities they offer to connect employers to interested candidates and minority and woman-owned businesses to potential opportunities.
Day two was filled with sessions and workshops that addressed the power of social change through the work of local not-for-profit organizations. This second day saw participation from 14 churches, 41 corporations, and seven community-based organizations.
Columbia Public Schools Superintendent Brian Yearwood also took part and presented a keynote presentation. The talk focused on the future of workforce development, diversifying the workforce, and releasing the power of minority and woman-owned businesses.
The final day of the conference focused on providing back-office support for the faith-based community to better position itself to do business with corporations and other training programs.
The annual event is the flagship for the organization, and Lester says The Source Summit has continued what it learned in last year's event. The organization conducts bi-monthly roundtable discussions with a holistic group of 30 community leaders and organizations including Love Columbia, Job Point, The United Way, Columbia College's TRiO Student Support Services, MU, The City of Columbia and Boone County Government.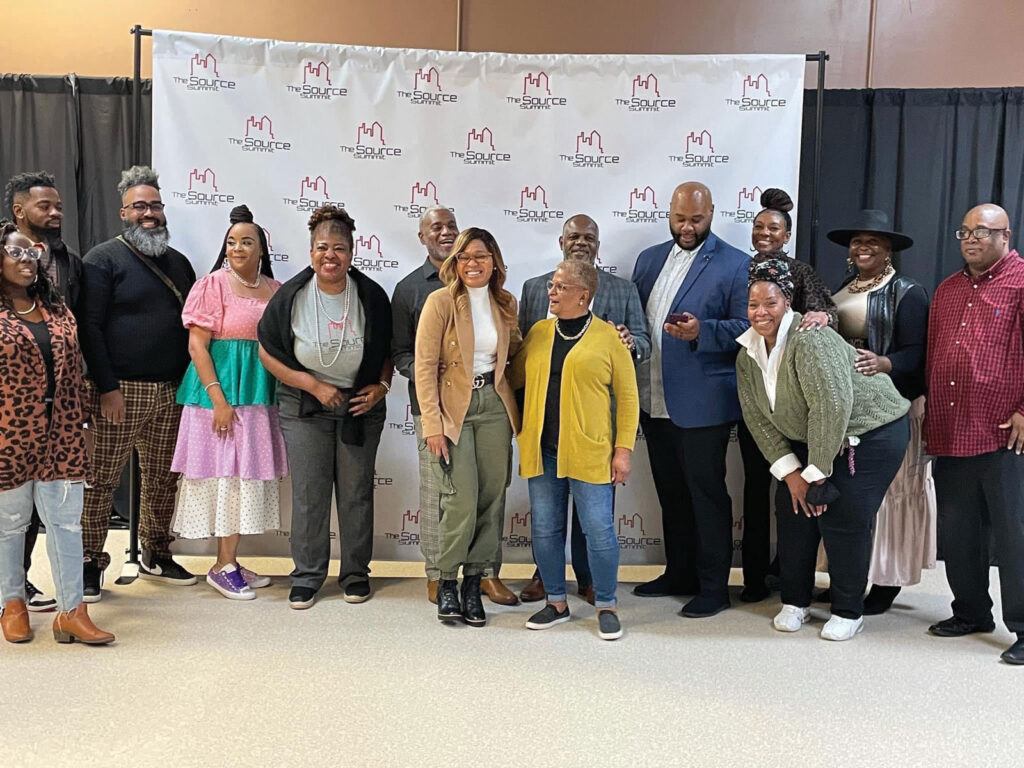 The organization's latest initiative, The Last Mile Valet Service, will provide free, supplemental transportation to COMO residents in need. "We have purchased three vans and are in the process of writing a business plan to seek funding from private donors as well as the city of Columbia," Lester said.
The Source Summit Global gained its 501(c)(3) status in August, and this year's summit is scheduled for Nov. 10-12. The nonprofit organization fundraises through sponsors and private donations. Volunteers who are interested can fill out an application on their website.
---
The Source Summit Global Mission
The Source Summit Global (SSG) brings together the faith-based community, community-based organizations and corporations in order to enhance economic and social equity within disadvantaged communities through education, employment and entrepreneurship.
In order to address economic and social concerns, which are ever evolving, concerned individuals must work together and give undivided attention to obstacles and barriers prohibiting individual and communal progress. The Source Summit Global mission is accomplished through collaboration amongst community stakeholders to enhance the lives of those affected by joblessness, lack of opportunities and poverty.
SSG plans to close economic and social gaps through local summits and other events, which foster dialogue and discussions through presentations, workshops and sessions that inspire partnership and change.
Volunteer Leadership Team
Shannon Wilson, JD/MBA, Client Partner Executive, Kyndryl, Inc.,
D'Andre Thompson, MBA, Program Diversity, Equity, and Inclusion Specialist, Boone County Community Services Department
Whittley Walker, MBA, Vice President and Executive Director, Nevada Health Centers
Jonathan Lowe, BA, Success Coach, Dallas College
Larisha Jones, AA, Registrar, Oakland Middle School
---
The Source Summit Global
thesourcesummitglobal.com
[email protected]
(573) 823-9679