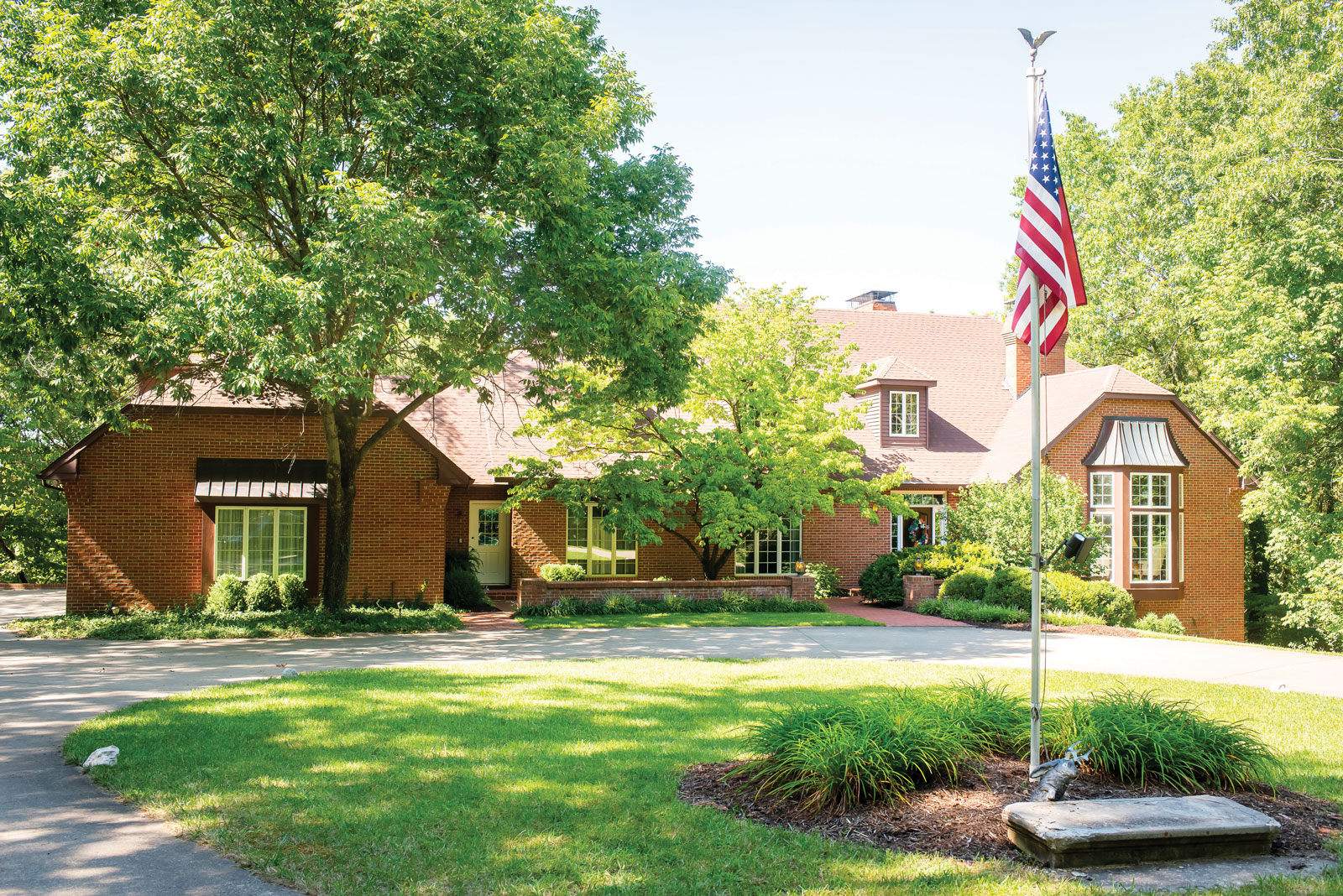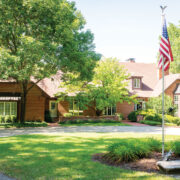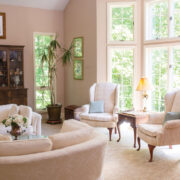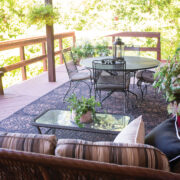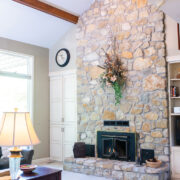 View Gallery
Bill & Vickie Toalson's home is a resort paradise with amenities for every sports fan.
Have you ever dreamt of designing and building a home with every cool feature imaginable? That's what Bill and Vickie Toalson did in 1987 when they built their 8,200-square-foot home at 7273 South Hidden Pond off Route K and just south of the Thornbrook Terrace neighborhood. It was here that the couple raised three children — Jodi and David Rowe from Vickie's previous marriage and Charlie Toalson — while also creating a million memories.
Now, after 35 years in their dream home, these sports fans/retired empty nesters are ready to downsize. Vickie, 73, is a St. Louis native and retired travel agent, while Bill, 75, is from Centralia with a background in business and construction. They lived in Racine, Wisconsin for a couple of years but always had their eyes on moving back to COMO. 
During that time, they kept a binder of all their design ideas. Whenever one of them said, "Wouldn't it be nice to have X, Y, or Z?" they added it to the binder. This was the mid-1980s, so pot fillers and smart refrigerators weren't in the binder. But an indoor court for playing basketball, racquetball, and volleyball? You bet. A swimming pool and a lake? Check, check. Room for a gym, pool table, and card room? Definitely. Whoever buys the Toalson property will need to love sports and be as active as Bill and Vickie have been.
"I believe a couple things stand out [about this property], even though I could pick several," says The Toalsons' realtor, Barbara Schlemeier of House of Brokers, INC. "One of which would be the fact it would be equivalent to living at a resort. I've been in real estate a long, long time, and I don't recall any property that had a more beautiful backdrop worthy of that gorgeous pool! The home has such an awesome floor plan that would lend itself to almost anyone's lifestyle."
Go Big or Go…Home?
The Toalsons' massive 5-bedroom, 7-bath estate isn't big for the sake of being big. Vickie says the ample square footage happened naturally as they planned the home. Vickie is one of eight children, and she wanted each of their three children to have their own bedroom. And she wanted a big kitchen.
"We're just very family-oriented," Vickie says. "My dad's philosophy was — he bought the biggest lot on the street — he'd rather have all the kids in his yard so he knew where they were."
And that's how it was at the Toalson residence for years. All three of their children grew up playing sports. In fact, David Rowe played football at MU before going on to open D. Rowe's Restaurant and Bar.
"When David played football at MU, he and his teammates would come over after practice to jump in the pool," Vickie says. "It was always a lot of fun with the kids here. Jodi's soccer team would camp out in the backyard. A lot of the out-of-town kids felt at home here."
The home also has hosted a fraternity party here and an engagement party there, and it's easy to see why.
Owner of now-defunct AST Construction, Bill was the general contractor for the home, which took 14 months to build.
Something for Everyone
The brick home sits back on a wooded 10-acre lot that offers great hiking opportunities. The Toalsons previously owned a lot more acreage, but in the last couple of years, they divided it up into smaller lots and sold them off, saving a 5-acre plot for their future, smaller home.
The front of the home is well-manicured and lushly landscaped. A grand entryway, complete with winding staircase, precedes the home's luxury. On either side are the formal living and dining rooms, which Bill says only get used at the holidays; the smaller house will not have either.
Beyond the foyer resides a large kitchen (which boasts a dumbwaiter to the lower floor), and a huge living room with a vaulted ceiling that opens to the second floor. A stone fireplace adorns one wall goes all the way up. This living room is Vickie's favorite part of the home because it's where they spend all of their time. Off the living room is one of several decks overlooking an L-shaped pool, which was installed by Vaughan Pools & Spas in 1997, complete with underwater stools for swim-up bar service. Just beyond the pool is a 3-acre lake, where Bill enjoys fishing, and where the couple enjoys canoeing. A large three-seasons room and secondary master bedroom round out the main floor. Stairs are not kind to Vickie's knees, so having two master suites has offered some age-in-place flexibility.
Downstairs boasts a lot of space for every hobby and game. As a general contractor, Bill's must-have list in 1987 included a dedicated workshop space. There's a gym, room for a pool table, a small poker room, and a bar, all of which open into a large family room, which is Bill's favorite area of the house. Vintage arcade games have found homes among the other games. Firewood cabinets on either side of the fireplace open to the outside for easy loading, which is another custom feature. The lower floor walks out to the pool and lake.
The second floor houses the primary master suite, three more bedrooms, and an office to which Bill added a very custom feature: two golf hole cups embedded in the floor so he can practice his putting.
"It was a process to find carpet on which the ball would roll straight. They had to roll the carpet out so I could hit some balls on it," Bill recalled with a laugh.
A quick golf cart ride through the woods to an adjacent building reveals a 4-car garage, off the back of which is the racquetball-basketball-volleyball court built in 1993. Bill was an avid racquetball player when he was younger.
The Toalson's have made several updates to their house over the years, like repainting and stripping some wallpaper. Vickie also plans to replace the dated bar before the house sells.
End of the Season
"It was a great house to raise kids in and have their friends over, all the way through college," Bill says. "And it is more house than two people need."
The Toalsons are in no hurry to build the smaller home they'll move into when their large estate sells. They plan to travel in their RV for a while as they design and build it, enjoying retirement. And staying somewhere on the property that's been home for 35 years, close to the lake, to the neighbors who have become good friends, and even to two of their children who live on adjacent lots, will ensure happiness and comfort in the years ahead.