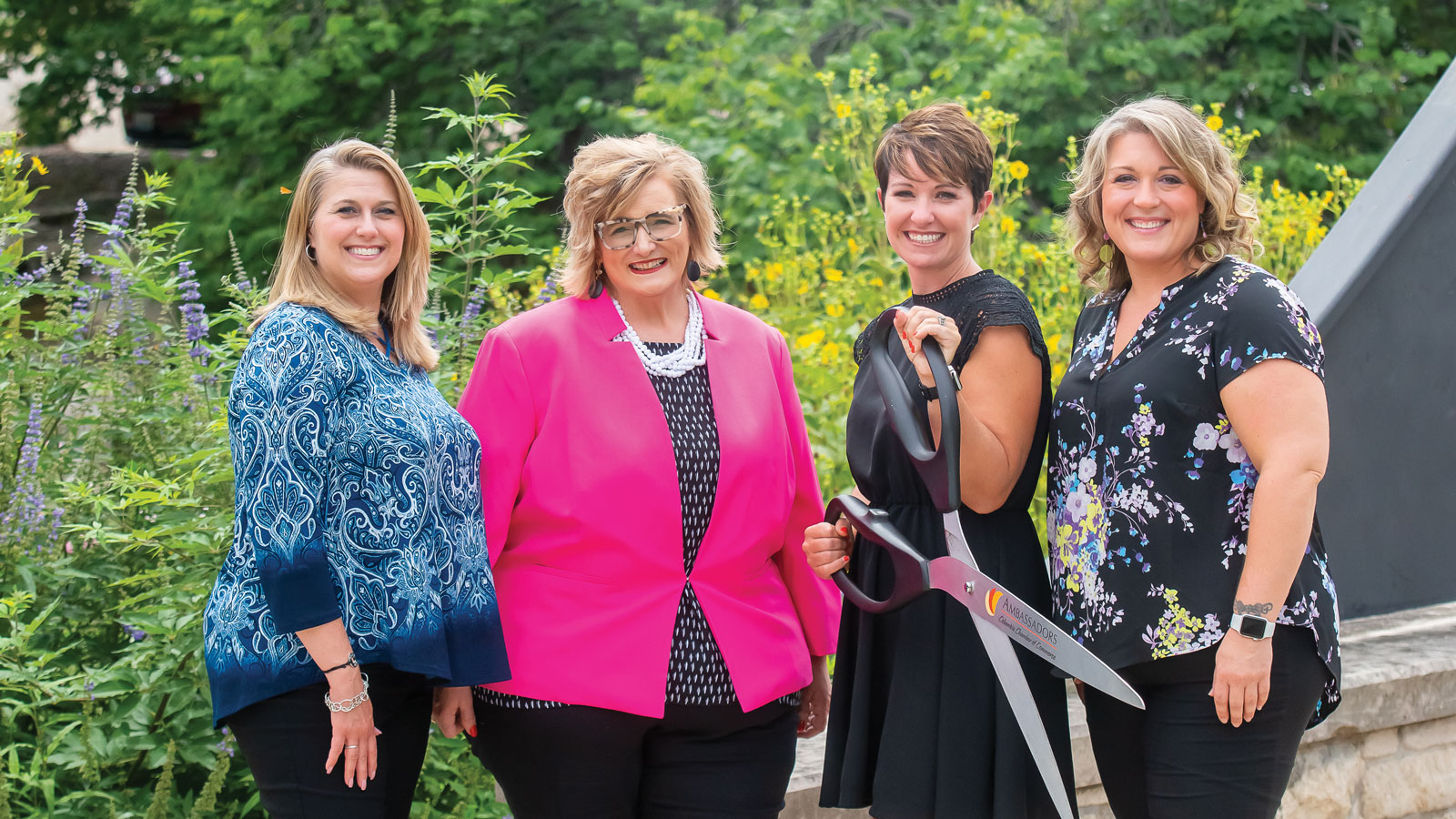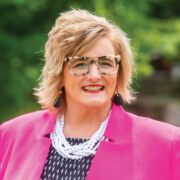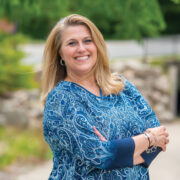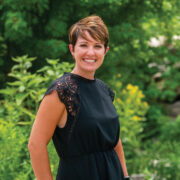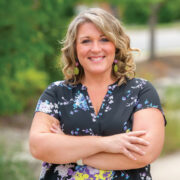 View Gallery
The Columbia Chamber of Commerce helps support a thriving business community.
In 1905, the Columbia Commercial Club launched to support businesses around COMO. Today, 117 years later, the organization — now known as the Columbia Chamber of Commerce — is still going strong and woven deeply into the fabric of the community. 
"We are a business association, and our focus is on the betterment of business, working with them in a multitude of areas to help them be successful," says Matt McCormick, Chamber president. "Through educational programs, advocacy and network building, we are supporting businesses."
A 501(c)(6) nonprofit organization, the Chamber is a nonprofit organization, but it is not a charitable organization. With nine employees, the organization supports about 1,000 business members representing 50,000 employees.
"Our community is made up of a strong city, a strong educational system, and a strong business community," Matt says. "We work on making sure we continue to have that strong business community, and business-friendly community. It is important to have a strong chamber to support our business community as a whole, so businesses can grow here and people can have jobs here. Without a strong business community, you don't have a place where people can work, where people and businesses can thrive, and it becomes detrimental to other areas."
With a new board chair and division chairs in place, the Chamber is poised for much growth and excitement in the coming years.
"The Columbia Chamber of Commerce as an organization has a strong commitment to grow leaders," says Michele Batye, president of Dave Griggs' Flooring America and the Chamber's board chair. "I'm excited for the energy that this year's division chairs bring to their roles. Jeff Lashley leads the Workforce Development Team and works at overcoming the opportunities our businesses are facing with hiring and retention and the future challenges for a strong workforce. Our other three divisions, the Ambassadors, Women's Network and EPIC, are all being led by strong and passionate women who will each bring their own unique vibrancy that will not only fulfill the mission of their Division but will help move the entire organization forward."
Michele says this is an especially exciting time at the Chamber, as many volunteer leadership positions are held by women.
"While I am appreciative of all our Chamber leadership, as a past Women's Network Chair and only the ninth female board chair, it is significant to not only see women stepping up and volunteering for these roles but also to have the support and conscious effort of an organization in promoting and growing all members," Michele says.
Supporting Business Through Advocacy
The Chamber is active in government affairs at the local, state, and federal levels, and it focuses on issues that affect businesses. One of the main goals of the Chamber's advocacy efforts is that laws that are passed do not negatively affect the business community.
"The Columbia Chamber of Commerce has a strong membership of hardworking employees and volunteers who effectively advocate for pro-business policies, while collaborating with community partners for a growing and vibrant community for all citizens," Michele says.
Recently, the Chamber became very involved in issues surrounding the Rocheport Bridge construction.
"Because so many goods cross that bridge, and because so many people who work in Columbia live on the other side of the river, we got very involved with the issue," Matt says.
Through legislative advocacy group Columbia Community Partnership, the Chamber also works to champion the interests of the business community on the state level.
"This group is a partnership between the Chamber, City of Columbia, Boone County, Columbia Public Schools, the Convention and Visitors Bureau, Moberly Area Community College and University of Missouri," Matt says. "It is working on state issues that are good for Columbia and Boone County. The group identifies four to six priorities going into the new legislative session that would benefit our community as a whole."
Supporting Business Through Education
The Chamber has many initiatives in place to support business, and when looking at a new program or initiative, Matt says it uses a simple litmus test to decide whether to move forward.
"We help businesses do business, so when we are looking at new programs or initiatives, we evaluate how that will help our businesses do business," he says.
The Chamber's newest division is the workforce development division, led by staff member Mark Bauer. Bauer has 30 years of workforce development experience with the State of Missouri, which has proven invaluable to COMO's business community.
"Mark does a great job counseling and working with businesses and working to build partnerships. We will be adding a multitude of things as we enter the new year," Matt says. "Programs will range from working with our students and our school district, to helping our businesses get people trained for various positions."
The Chamber's largest division, Women's Network has more than 500 members who come together for networking, leadership opportunities, and other events. Emerging Professional in Columbia focuses on supporting business professionals between the ages of 22 and 40 as they build their networks and enhance their leadership skills. EPIC hosts a quarterly professional development luncheon as well as breakfast, lunch and evening programs, which allows emerging professionals to gain valuable insight into the community and gain leadership skills that they can take back to their company. Chamber Ambassadors, the welcoming arm of the Columbia Chamber, attend groundbreaking ceremonies and ribbon cuttings with large scissors and ribbon in hand.
The Chamber also supports a wide range of professional development and networking programs. Showcase COMO is a large business expo that gives area businesses the opportunity to get their products in front of a large audience.
"Showcase COMO gives businesses the opportunity to showcase goods and wares, and it shows people that just about anything you need is right here in Boone County," Matt says.
The Small Business Committee hosts a quarterly Small Business Development Breakfast that brings in different speakers who speak on pertinent small business topics. These events are generally for companies with 25 employees or less, but Matt says there is no hard-and-fast cutoff. The Chamber is receptive to feedback from members about what it's interested in learning about, and topics can range anywhere from HR issues to QuickBooks, and everything in between.
"Sometimes our small business community might not have the resources to send their team to a professional development opportunity outside of our community, or they can't spare someone to be gone to a conference for a week," Matt says. "These are held here in Columbia and over an hour or an hour and a half, this gives the professional development these employees may need."
Supporting Leadership Development
The Chamber also runs Leadership Columbia, a program where professionals can learn valuable information about how communities operate. Sessions cover things like public safety, state government, education, and media. Participants also receive twice-a-month leadership coaching classes.
The annual Leadership Visit is another Chamber event with a big impact. During Leadership Visit, chamber members and elected officials travel to a community similar to COMO, where they spend two-and-a-half days learning and exploring best practices. An idea from a recent Leadership Visit has been implemented in COMO, with much success.
"We usually go to a university town similar to ours to spend time learning with them," Matt says. "Our early college program came out of a trip to Ann Arbor, Michigan, and has benefits for Columbia and our workforce. I think it is one you will continue to see growing."
The early college program is a collaboration between Columbia Public Schools and Moberly Area Community College. It allows students to graduate from high school with an associate degree and without debt and acts a pathway to prosperity for a business community that is looking to hire talent.
"Students can then join the workforce or go on to a traditional four year institution," Matt says. "About 150 students went through the program last semester, and a handful graduated with an Associates degree, debt free."
Educational opportunities like Lunch with a Leader allow chamber members to connect with elected officials or other community leaders 4-5 times each year.
"We bring in elected officials like Mayor (Barbara) Buffaloe or a community leader like Dr. Mun Choi, and the speaker will take questions," Matt says. "It's a pretty relaxed format, more of a relaxed informational atmosphere, where members can speak and have conversation."
Even with the robust schedule of programming, the Columbia Chamber of Commerce also provides access to virtual education programs through partnerships with state and federal partners, as available. These opportunities are shared with chamber members through social media and an email newsletter.
As he looks toward the future, Matt says he knows the Chamber will continue to find innovative ways to support the business community and its ever-changing needs.
"We continue to look at how we can grow and change and make sure we are working with our business community to make them successful and help them have pathways to success," Matt says.