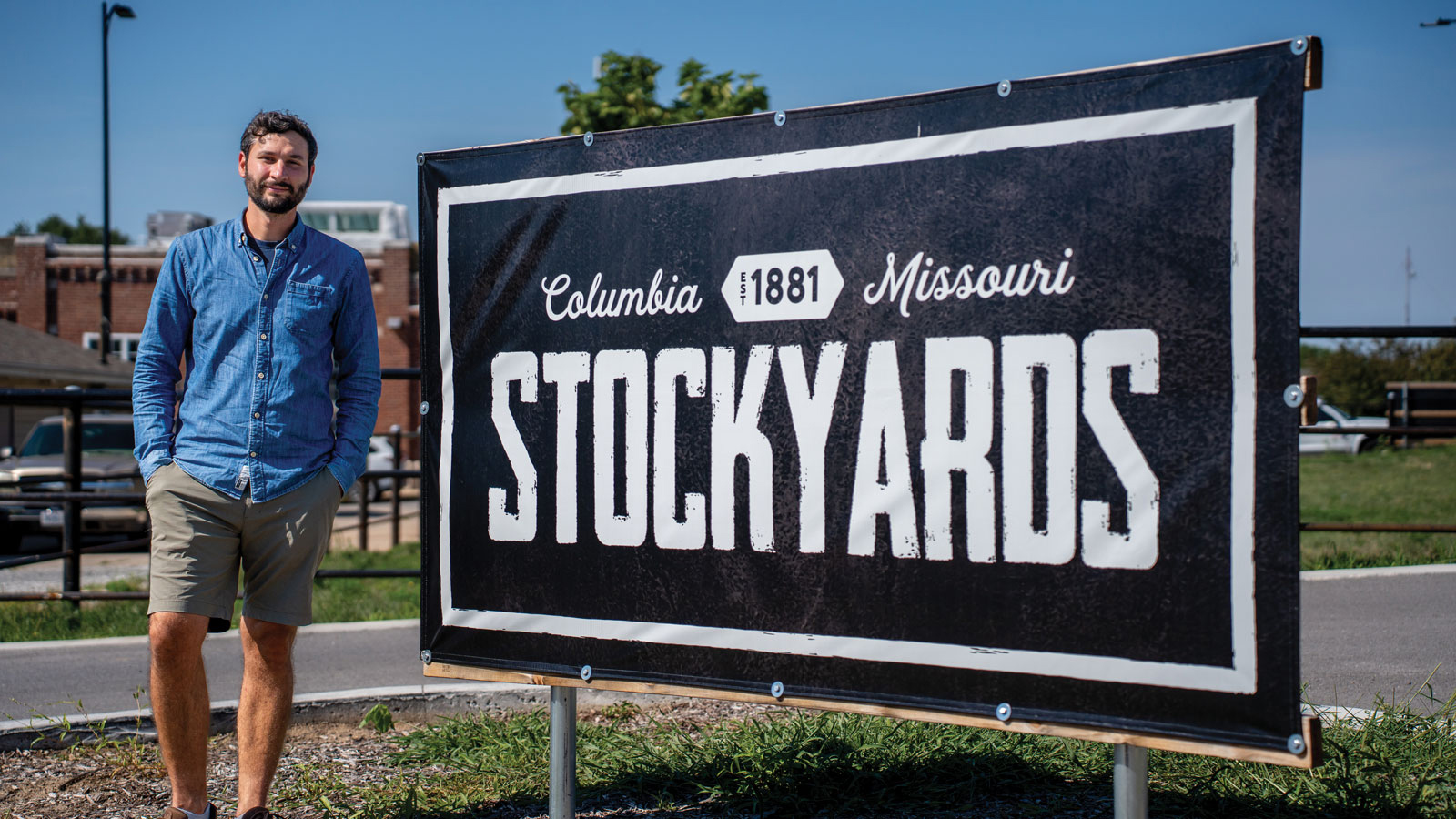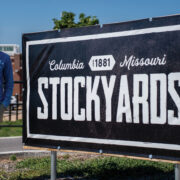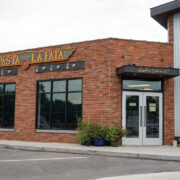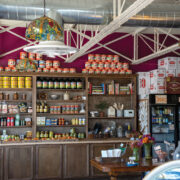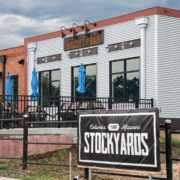 View Gallery
From its industrial history to current creative developments, this COMO neighborhood has always been an area to behold.
If you're looking for a neighborhood in COMO where you can complete a few errands, catch a delicious bite, and sip on a craft beer, look no further than COMO's latest up-and-coming business district, The Stockyards.
The Stockyards came together as a collective through informal meetings between the area's property owners and businesses that wanted to unify everyone in the neighborhood, not only for marketing purposes but also to combine their improvement efforts. Agreeing on and working toward infrastructural/aesthetic changes collaboratively such as getting rid of overhead electrical/communication lines, adding sidewalks, etc. serves to increase traffic and benefit everyone in the community.
The name "The Stockyards" was decided upon by the business and property owners in the area after multiple brainstorming sessions and consulting with local historian and Columbia Historic Preservation Commission member Stephen Bybee.
Bybee helped the business and property owners dive deeper into the area's history, finding proof of its storied past in maps dating back to 1898 and a photograph depicting a stockyard from the 1870s. From there, it became a meatpacking district.
The three buildings currently occupied by Logboat, Ozark Mountain Biscuit & Bar, and Woodruff at the corner of Hinkson Avenue and Fay Street were used to process, pack, and sell meat. From 1930 until 2005, Logboat's current building housed a meatpacking factory — first as Radar Packing Co., then as Diggs Packing Co. beginning in 1970. Cattle would be brought in via the railroad, then slaughtered, processed, and packaged.
Other industries previously housed in The Stockyards include brickmaking, shoe manufacturing, livery barns, and propeller manufacturing.
Logboat Brewing Co. co-founder Andrew Sharp vividly remembers the first time he and fellow cofounders Tyson Hunt and Judson Ball visited the old Diggs Packing Co. building with Dale Diggs. "The building was in utter ruin. There were still some blood stains, and tons of pigeons and pigeon waste. It was dirty…and it seemed perfect to us!" he joked. "Our imaginations went bonkers there, envisioning what we could do, dream, and scheme. We just had to have the building."
Since acquiring, remodeling, and opening the building, the cofounders have witnessed commerce in The Stockyards grow firsthand. This includes the first food truck they ever had at Logboat, Ozark Biscuit, opening its brick-and-mortar store right across the street. The connection these two businesses have, between their own past and present and that of the buildings they occupy, speaks volumes about the importance of history in The Stockyards and how neighborly it is.
Father/son duo and co-owners of Alley A Realty John and Tanner Ott own a few buildings in the area, including those currently occupied by Root Cellar and Ozark Mountain Biscuit & Bar. John describes the name "The Stockyards" as "a nod not only to (the area's) history but also to the Diggs family that operated business in the area for years." Naming the neighborhood "The Stockyards" honors its history, teaches others about its past, and helps encourage citizens to preserve and protect the historic buildings housed in The Stockyards.
Businesses like Walt's Bike Shop are area staples. Others are exciting new brick-and-mortar additions, such as Pasta La Fata and Party Perfectly. According to John Ott, a nail salon and barbecue restaurant will also be opening in the future. Additionally, Logboat is expanding its brewery, adding around 19,000 square feet of production and warehouse space to the building's east side.
The collection of businesses and the variety they offer is one thing that makes The Stockyards so unique. "There's a lot of young entrepreneurs doing very clever things (in The Stockyards). In each case, they are first-rate offerings of products and services." John states.
Though the neighborhood is not formalized through the city, you can find black-and-white signage as you walk through the area promoting the new name. Those currently involved in the development of The Stockyards hope to expand and involve more people in the future so there is better connectivity and smoother transport between business areas and neighborhoods.
There have also been hints of future block parties and other events. So be sure to keep an eye and ear out on all things related to The Stockyards and stop by when you have the chance!
---
A brief history of current Stockyards businesses & when they were founded:
1908
Atkins Inc.
1967
Walt's Bike Shop
1992
Woodruff
2001
Root Cellar
2013
Logboat Brewing Co.
2013
Ozark Mountain Biscuit & Bar
2015
Gravity
2016
Pasta La Fata
2021
Party Perfectly
*It should be noted that this list is not inclusive of all business, past or present, located in The Stockyards.