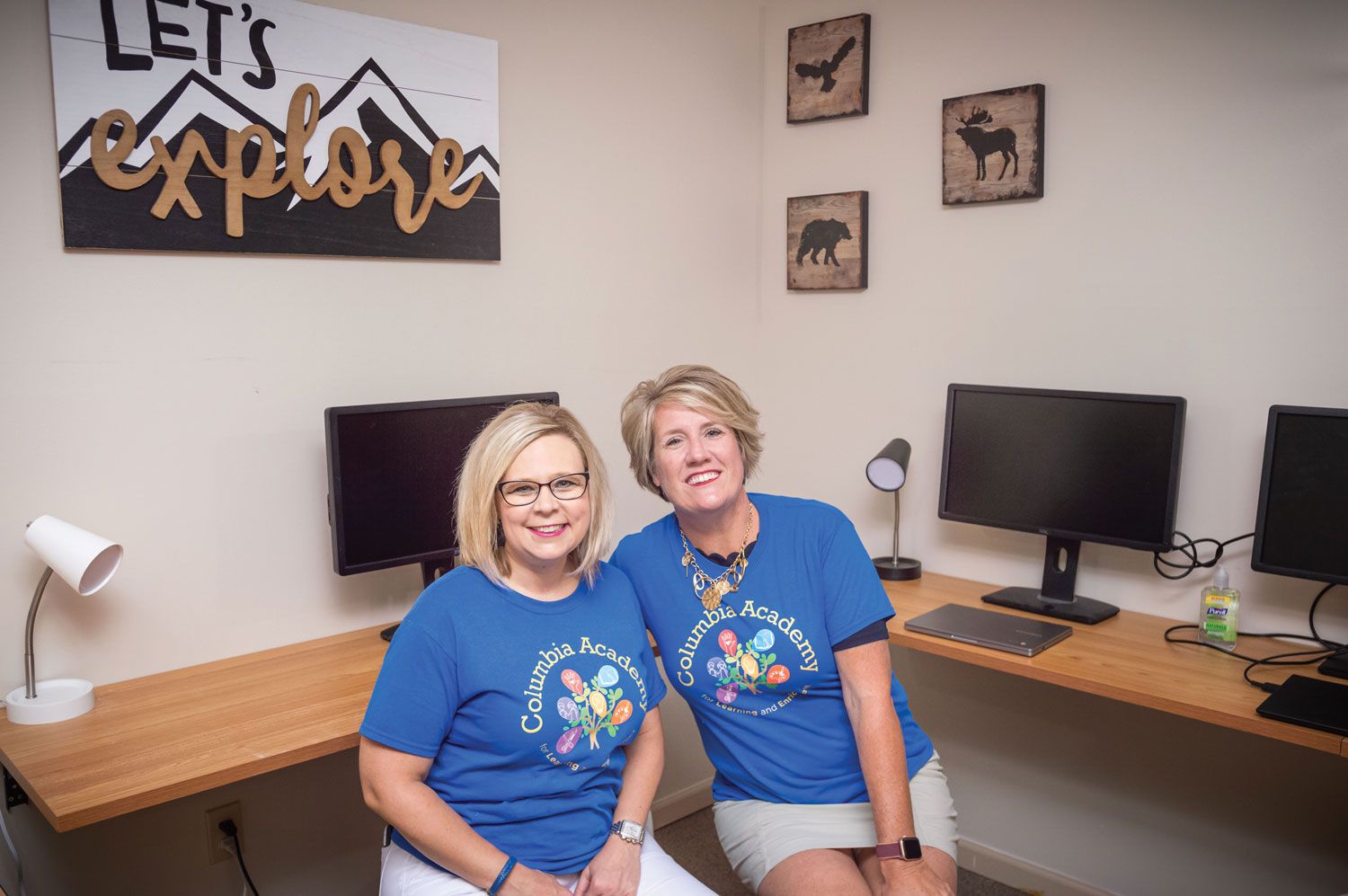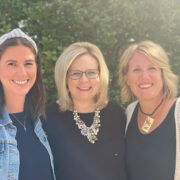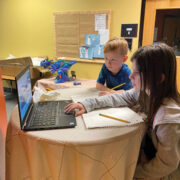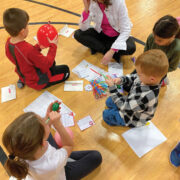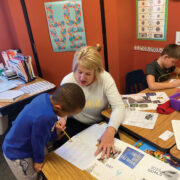 View Gallery
CALE is providing new educational possibilities for Columbia's children by bringing family and education to the forefront.
A good education is a way to open doors for any child's desired future. Unfortunately, when children don't have access to a good education, don't receive sufficient educational instruction, or aren't in an environment where they can reach their full potential, problems arise. This is where the Columbia Academy for Learning and Enrichment (CALE) comes in. 
CALE began two years ago as the brainchild of Columbia teachers Jill Dunlap Brown, Susan Deakins, and Kaytee Jones. Having focused most of their careers in public schools, this trio of teachers have been able to see the pros and cons in public schools and know that all children have different learning needs and a one-size-fits-all conventional public school approach can actually limit a child's learning abilities.
This is why Jill, Susan, and Kaytee kickstarted CALE as an attractive and viable alternative to public education.
"I don't think children know how great they are until there are goals that are set that they can achieve. To us, this means keeping learning expectations high and scaffolding intentional academic support so that all students achieve at high levels," Susan says. "I think our mission was to be able to support all students and use best instructional practices and philosophical beliefs. We really believe that educating a whole child is really important. Social-emotional support combined with strong foundational skills in reading, writing, and math are the cornerstones on which CALE was built."
The trio use a variety of different methods at CALE to help children reach these goals. The first thing people might notice when a person enters the building is that children are allowed to remove their shoes, which allows an extra degree of comfort in their environment. Plus, each class has 10 students assigned to it, a downsize from the standard 25-person classes seen in public schools. These smaller classes allow the teacher to manage and keep all students included in the lesson. But CALE's best method for helping children is that they work to meet children at all levels of learning.
"My son attends CALE, and he came in as a very struggling reader and was able to receive instruction where he was at," Kaytee said. "As a parent, it is very comforting to see your child receive instruction where they are at."
And at CALE, one of the core philosophies is that strong math and reading skills are essential to positive learning outcomes because of the impact they have on a child's self-esteem as a learner. When a student comes to CALE, the educators' first goal is to pinpoint where the child may be lacking in each area, then they focus on building those weaknesses into strengths.
"My son had an assessment to see what foundational skills were missing, such as fluency, comprehensions, the core areas of reading," Kaytee said. She adds that CALE educators methodically searched for and discovered the things her son needed to work on, then successfully taught and monitored those skills.
But CALE's biggest goal is to reach out to the community at large.
"We will offer workshops to all educators so that they can come learn about the reading practices in place. We also run a tutoring center," Kaytee says.
Susan adds, "The three of us are just very passionate about all children having access to the best instructional resources. It's about partnering with public school students, homeschoolers, tutoring any child who walks through the door and elevating any student's learning."
However, since CALE has no public funding, its desire to reach the community is somewhat hindered. They are currently trying to start a scholarship program that will allow children from all socioeconomic backgrounds to enjoy the educational opportunities CALE offers.
"To bolster our scholarship fund," Jill says, "we are actively looking for people who also believe in the idea that some kids need a different setting or need different help or attention, or maybe they need to be challenged. Really, that comes down to getting donors who would like to fund scholarship opportunities."
From the feedback and research Susan has gotten, she is convinced that many parents would like to put their children in CALE but do not have the means to do so right now. Susan explains, "Students are under-represented and under-served—students who are in poverty, foster care, refugee families. We have lots of folks who would love to be here, and we have to find people who would love to support them."
Jill says that, besides the parents who have paid tuition or donated, "we just have no funding. We've done all of this on our own. There's no big foundation behind it; no big loan. We just took our passion into practice and do our best with the tuition that comes in."
This is where the COMO community has a chance to step in and make a difference in many young peoples' futures. CALE is a rare institution that has the benefit of passionate educators who are armed with decades of experience and specialized doctorates.
As Susan says, "I do think our backgrounds allow us to truly take everyone."
However, CALE needs the support of the community to fund scholarships for prospective students. The educators' hope for CALE is that the community will see the importance of an educational institution that can provide instruction that helps all children reach their highest potential and connects to families that may not have the educational options they need.
"We've provided a space that is great for [students]. Our families are amazing and very involved," Jill says. "It is our hope that we can remove any barrier from a family to give kids the education they need. We don't want money to be a barrier to children who need a loving educational environment. If we could find a way to remove that and say 'yes' to families who are looking for a way to give education to their kids, that would just be amazing!"
Columbia Academy for Learning and Enrichment
2201 W Nifong Blvd.
comocale.com
573.777.1300 
[email protected]