Photos by Keith Borgmeyer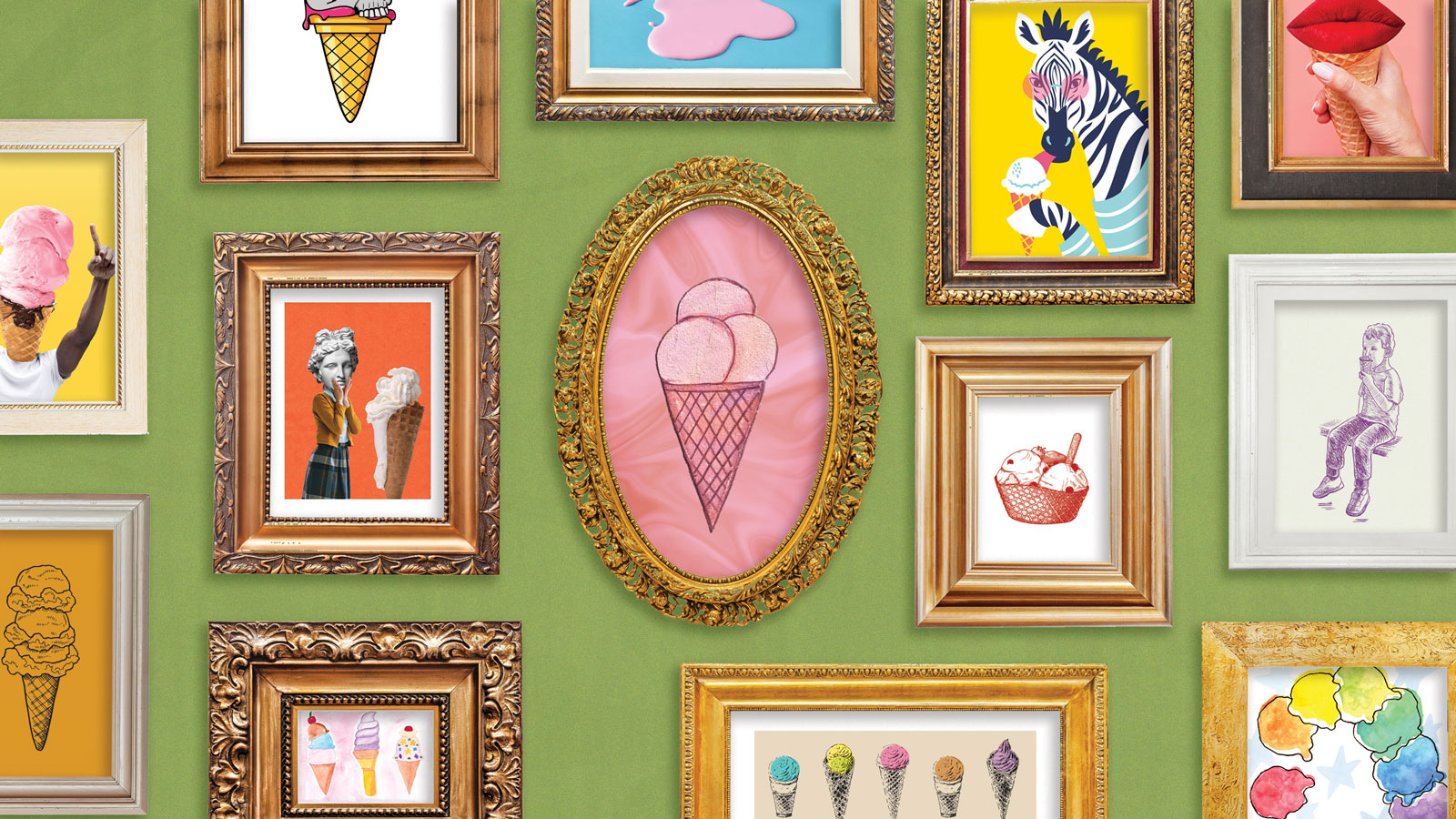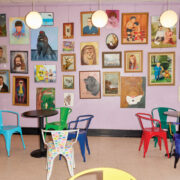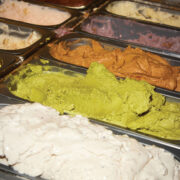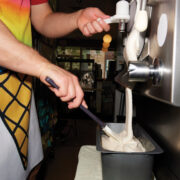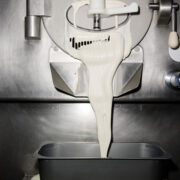 View Gallery
Get the dish on COMO's quirky ice cream flavor mastermind.
It was during the cicada swarm in 2011 when business really started to boom for Sparky's, downtown Columbia's beloved ice cream shop. "When we made the cicada ice cream – that's when it became bonkers," says manager of 14 years, Tony Layson. 
The phenomenon even made national news, with an article in TIME magazine stating, "The first batch of the cicada-flavored ice cream at the Columbia, Mo., joint Sparky's Homemade Ice Cream sold out before it even hit the display case. After removing most of the wings (some wings were left on as a garnish for the top layer of the ice cream) and legs, the bugs were fully cooked in boiling water and covered in brown sugar and milk chocolate.
"Staff say the cicada remains purely a texture since the flavor resembles a peanut. Plus, with so much sugar coating the insects, you'd never know anyway. The insects were then mixed in with a base ice cream flavor of brown sugar and butter. And people loved it, even if just for the oddity of it all."
Originally opened in 2003 by local transplant, Scott Southwick, Sparky's original intent was to fill a gap Southwick saw in Columbia's downtown food offerings. "I don't think Scott was necessarily super into ice cream," says Tony, "He just did some research and saw the need."
The brightly painted ice cream parlor can be termed eclectic, to say the least. The shop is named after Scott's beloved dog, who is memorialized by the now-iconic bulldog statue that sits on the sidewalk just outside the shop. Because it is so lifelike, Tony says dogs passing by are generally perplexed as to why it doesn't sniff them back.
The front window of Sparky's is lined with a colorful menagerie of crocheted stuffed animals and dolls – garage sale treasures gifted to Scott by a close friend.
The interior walls are adorned with Scott's personal collection of paintings, most bought on eBay or at thrift shops and which some would deem "bad art." But Scott disagrees, saying he appreciates when ambition is greater than ability. "I like original paintings by absolute beginners who've thrown themselves into the project, often getting themselves in over their heads – making mistakes."
"Sometimes, they capture something elemental about their subject, but more often they are capturing something elemental about the process of making art, the process of taking risks and making mistakes," says Scott. "I dislike the term bad art. I don't call them bad, but I'm OK with the term 'failed.'"
Tony says as new paintings randomly arrive, he and the staff find empty wall space on which to hang them. At least one person every day asks if the paintings are for sale, and the answer is always a definitive "no."
If the stoic bulldog statue, lively colors, and eye-catching art aren't intriguing enough, the lineup of creatively delectable, housemade ice creams has customers returning again and again.
Sparky's offers a mainstay of traditional, made-fresh-daily flavors including strawberry; chocolate; vanilla; cake batter; bubblegum, and cookies and crème, plus specialty flavors like lavender honey, carrot cake, butter pecan, and Oreo Speedwagon, a best-selling original that combines the famous sandwich cookie with coffee. Non-dairy/vegan options are also available, such as mint chocolate Oreo and blue orange agave sorbet.
Made with natural ingredients, the Sparky's team uses real food to color and flavor their ice creams. "People always ask why our mint chocolate chip ice cream is not green. It is because we don't use food dyes," says Tony.
But what keeps the crowds lining up at the door and the community talking are the quirky, limited-edition creations. For instance, Sparky's recently partnered with Bangkok Gardens to create a cream cheese rangoon ice cream and it also rolled out Jallab, a Ramadan-inspired flavor tinged with rose water and date syrup. "The limited flavors have a built-in FOMO (fear of missing out) – customers know if they don't try it while it is here, they may miss their chance," says Tony. Sparky's does consider requests from customers to bring back limited-time flavors again.
"We are always thinking, 'Would that make a good ice cream?' In the beginning, it was trial and error; some flavor combos worked, and some did not," says Tony as he describes the less popular biscuits and gravy ice cream. "Creative genius, it works both ways. But now there is pressure to put out really good flavors because that is what people expect and anticipate."
Sparky's often teams up with local businesses to create new options like the Boone Olive Oil Blueberry Balsamic, Harold's Doughnuts Red Velvet White Chocolate Doughnut, and Uprise Candied Bacon. There are also future plans to collaborate with Ozark Mountain Biscuit Company.
Although its liquor license expired during the height of the COVID-19 pandemic, Sparky's plans to bring back their boozy ice cream options once it's renewed. When that happens, a collaboration of Ghirardelli chocolate and Les Bourgeois red wine — the all-time most requested flavor — could soon come to fruition.
"We often get customers who come in after they've been at the bars since we are open until 11:00 p.m. One night a girl asked for a scoop of 'cookie speedway,'" Tony laughs. "So, we added Bailey's to the Oreo speedwagon and gave it to her – and she was happy."
Whether you prefer your scoop(s) in a cup or a pint, prefer servings in a waffle, cake, or sugar cone, play it safe with strawberry, or live on the edge with a unique flavor creation like curry or red bean, Sparky's Homemade Ice Cream offers customers something to enjoy!