Interest is High in Upcoming Elections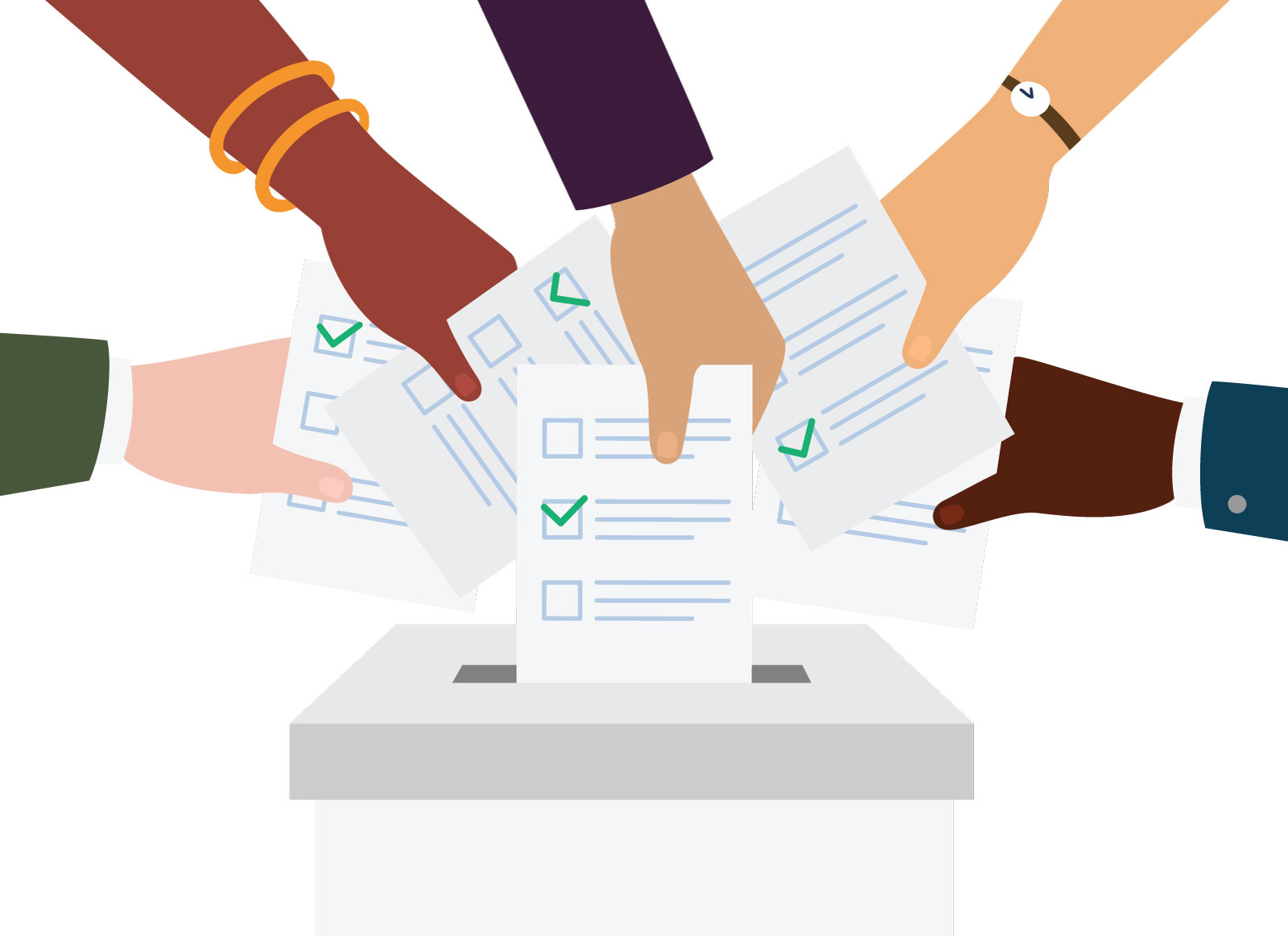 Small groups cast large influence as August vote nears.
While the good people of COMO go about their busy lives with little concern for public affairs, small groups that advocate for special interests are usurping the political process and bending it to their will. Left unchecked by the distracted majority, our public policies are being shaped by activists, extremists, and organized factions.
So, in the spirit of hope and civic duty, we're trying to intervene. I launched comobuz.com earlier this year with the slogan "Eat. Drink. Vote." and a mission to produce trustworthy, fair-minded, and needed journalism on our city's cultural and political issues. The collaboration with COMO Magazine that you see here hatched after the April municipal election over a shared vision that city residents must become better informed and re-engaged with their government if the city is to avoid turmoil and decline.
First, let's take a look at April's election. About 1 in 4 registered voters participated. Mayoral candidate Randy Minchew and Fourth Ward Council Candidate Erica Pefferman were the only two seeking office that said they were willing to consider privatization of the city's solid waste services. This triggered Laborers Local 955, which represents 240 city employees in the public works, solid waste, and transit departments. The union poured $21,422 into the campaign of mayoral candidate Barbara Buffaloe, $4,576 into the campaign of Fourth Ward Council candidate Nick Foster, and knocked on more than 1,500 doors in Foster's ward on his and Buffaloe's behalf.
While the other precincts averaged just over 20% turnout, 36% of Fourth Ward voters turned out, with more than half picking Buffaloe – 1,099 more than Minchew. Despite winning 4 of the other 5 districts, Minchew lost the election by 800 votes; in the fourth ward, Foster beat Pefferman 3,316-2,033.
It's probably worth mentioning that the union candidates also won both open positions on the Columbia Public School board of education. A conservative-leaning and well-funded group of citizens concerned about declining test scores and progressive curricula supported candidates Andrea Lisenby and Adam Burks. They were defeated by Suzette Waters and Blake Willoughby, who had the endorsement of the Columbia Missouri National Education Association. All seven of the current sitting CPS school board members were endorsed for election by the CMNEA.
If you doubt the influence a loud, connected group can have on the city council, look at the city's inability to get a new electric transmission line extended down Nifong Blvd., which will probably go down as its greatest political failure of the last decade. The city's water and light utility spent years designing a critically needed upgrade to the city's electric grid to help meet demand in growing southwest Columbia and balance overloaded substations. In 2015, it got 68% of voters to approve a $63 million bond issue to finance the improvements.
Shortly before construction on the new transmission line was set to begin and with more than $4 million already invested, some residents along Nifong protested to the city council that the lines would be unsightly, lower their property values, and potentially harmful to students at nearby Mill Creek Elementary School. In January 2016, the council reversed its earlier approval and voted to "pause" the project. In the 6 years since, the council has spent more than $1 million on consultants looking for alternatives and council members continue studying options for locating those critically needed new transmission lines.
Then there's this current effort by environmental activists to bully the city council into mandating that 100% of the city's electrical power come from renewable sources like wind and solar by 2030. They've gathered nearly 3,000 signatures on a petition and 53 letters of support, illustrating the woeful gullibility of well-meaning but uninformed citizens.
Here's a quick primer on our electricity:
We generate very little locally. The city's two natural gas-fueled power plants are inefficient and contribute less than 10% of our power because we can purchase it cheaper via the electric grid from more efficient fossil-burning power plants. We are part of three "life of plant" power contracts, binding us to the power plants while they are operational. This is not a bad thing – it provides a consistent and reliable power source at arranged prices. Further, just because we purchase power from the Sikeston Power Plant in southern Missouri or the Prairie State Power Campus in Illinois doesn't mean the power that arrives at your home comes from those facilities. The power plants provide electricity we purchase to the grid on our behalf, but the actual power arriving at your home comes from a more nearby source, most likely the Callaway Nuclear Plant near Fulton.
So, we are already under contract to purchase most of the power we need for the foreseeable future from these coal-fired plants. Claiming our energy is 25% or 50% or 100% from "renewable sources" requires that we purchase the equivalent percentage of renewable energy in addition to what we've already purchased and need. Then, city staff and consultant experts are expected to re-sell the coal-fueled power to someone else on the grid. So, being 100% renewable means we seek and purchase renewable energy that would meet our full need, then sell the coal power that we've already purchased to someone else, possibly when demand is low and for less than we paid for it.
"This is gambling with the public's money and without its consent," wrote Sarah Read, a Columbia attorney and energy expert, to city staff and water and light board members. "It's also a 'smoke and mirrors' approach to meeting the societal goals – the coal plants will still keep running, even though our portfolio may be 'clean on paper.'"
An inconvenient truth: When we claim that our power comes from "100% renewable sources," it will be a shell game with power contracts and the bulk of electricity actually arriving at our homes will continue to be coming off the grid from a nearby power plant, most likely nuclear or coal-fueled.
The newspapers ignore or botch these issues because they either don't understand, are incapable of explaining, or have an agenda. So it is with the "Defund the Police" movement that simmers beneath the city council. Organized, motivated, and credible activists believe the way to reduce crime is to reallocate public funding from policing to other neglected agencies that could serve public safety such as education, public health, affordable housing, and youth services. They believe that investing in communities would act as a better deterrent to crime by directly addressing societal problems like poverty, mental illness, and homelessness.
The city has been systematically defunding the police for years as it has grown disproportionate to the police force. But you don't hear much from any active law-and-order lobby. Citizens should keep a close eye on the direction new City Manager De'Carlon Seewood plans to take when he presents his first annual budget this month.
Speaking of ignored, how has Boone County government managed to avoid controversy and remain off the radar of the local media? Probably the leadership and quiet competence of presiding Commissioner Dan Atwell and the exemplary service of County Auditor June Pitchford has a lot to do with it. But with Atwell retiring this year after 10 years in office, and Pitchford after 32, the tranquility is unlikely to continue and the election for these two offices is very worthy of our attention.
The presiding commissioner leads a three-member county commission that are salaried administrators of the county's $95 million budget. The presiding commissioner's current annual salary is $108,274. Kip Kendrick, the former state representative, is running unopposed for presiding commissioner in the Democratic primary. Connie Leipard and James Pounds are facing off in the Republican primary.
County commissioners had a falling out late last year with the Boone Health Board of Trustees over a longstanding financial arrangement terminated by the hospital. For 33 years prior to 2022, the hospital paid rent and other compensation to the county from operation of the county-owned hospital. The anticipated amount this year would have been about $2.6 million. But financially strapped hospital trustees decided earlier this year without the commission's approval to no longer pay the county in a new 30-year lease it put into effect when it separated from BJC Healthcare and became independent. County commissioners continue to dispute the validity of the new lease agreement but are no longer receiving any compensation.
In high irony earlier this year, the hospital trustees asked commissioners for a $7.2 million share of the $35 million the county received in COVID-19 relief funds from the American Rescue Plan Act. Commissioners have until next year to make a decision on how to spend the money, and they don't appear in any hurry.
A Republican winning office in Boone County may be a long shot, but if Leipard survives the primary, she will have some cards to play. The Kendrick campaign, which has $200,000 stowed away, just took $10,000 in contributions from the Orscheln family. CEO and Chairman William [Barry] Orscheln happens to sit on the Boone Health Board of Trustees. Kendrick will also have to deal with suggestions that Boone County needs a serious administrator to run its business, not a politician perfectly parked until the next opportunity for a higher office comes along. Democrats might also have to answer for their willingness to look the other way for some of their no-show officeholders in the county building. This campaign is not just important, it could have high entertainment value as well.
You can follow along at comobuz.com, and I hope you do. I cover these topics, and plenty of others, so feel free to take a look around. If you like what you see, please support local journalism with a subscription. We'll see you next month in this space with a report on the upcoming August election campaigns.
---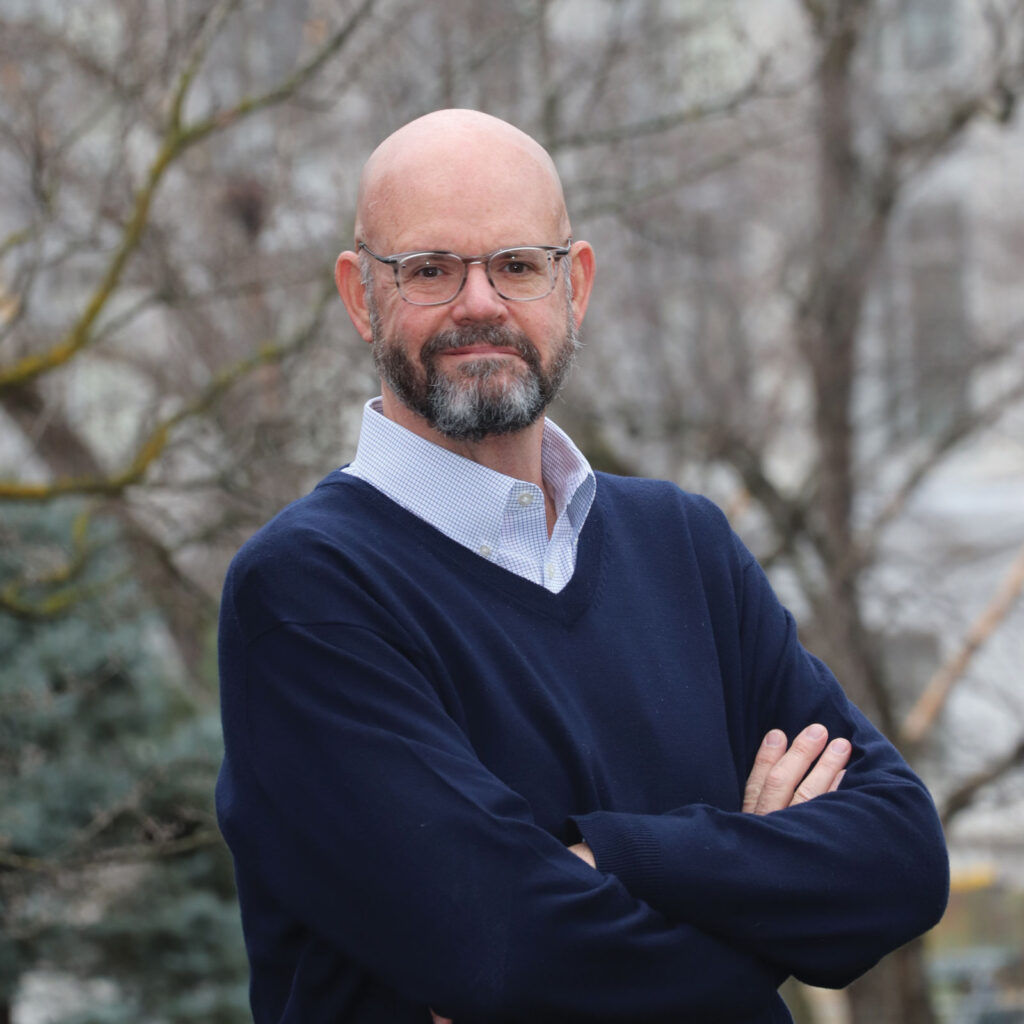 Mike Murphy is a former newspaper writer, editor, and executive who resides in COMO. He operates comobuz.com, a news and commentary website that reports on city culture and politics.