Jerrell Jackson: Inspiring the Next Generation of Athletes
Photos by Charles Bruce III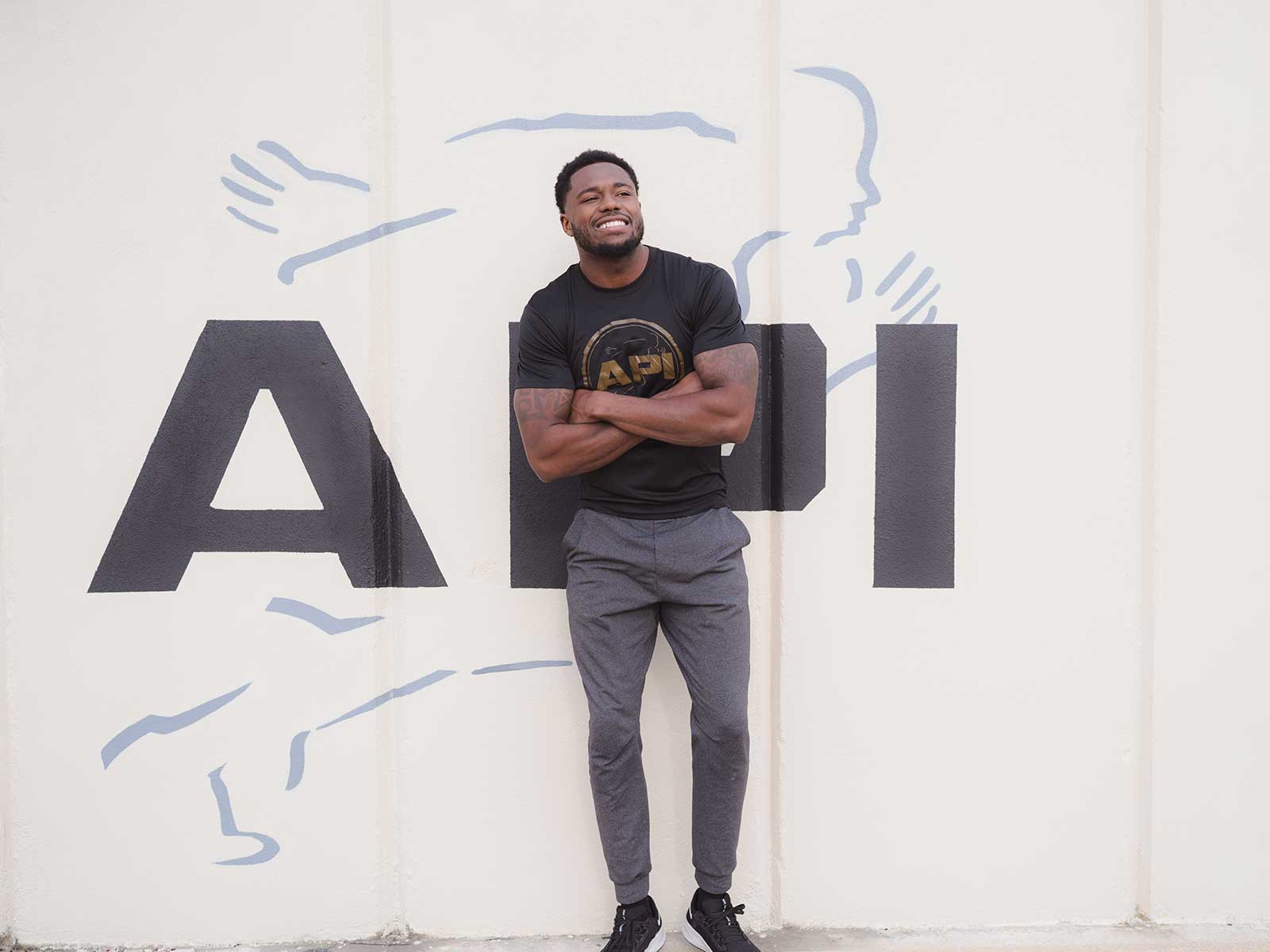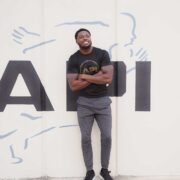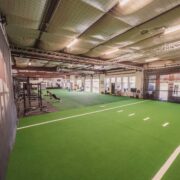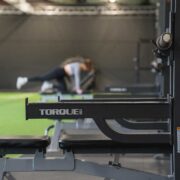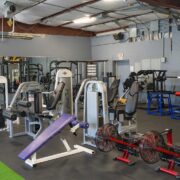 View Gallery
After playing for the Mizzou football team and a number of teams in the NFL, Jerrell Jackson has seen his name in lights more than the average person in Columbia. Though his time on the field has ended, Jerrell has found his footing as co-owner and trainer at API Project Fitness.
However, Jerrell says that the journey to where he is now wasn't all easy.
After his stint in the NFL, Jerrell was living in Houston. At the time, he was working as a sales manager at a local gym, and he started doing a bit of personal training on the side. Jerrell's first client? His mom.
"I was training my mom and some of her friends," Jerrell laughs. He eventually began training a few athletes that looked up to him, "but I wasn't in charge of anybody. I was just doing it because I had a lot of free time."
Jerrell's friend, Michael Egnew, took notice of this. Michael had lent a hand when his sister-in-law, Melissa Wilhite, had opened a competitive cheer gym, All-Star Performance Institute, in Columbia. Michael had noticed that the cheer gym wasn't being utilized for most of the day — many of the young athletes were not able to train until after 4 p.m., when the school day was over — and he had the idea to open the gym during the day to older clientele. Knowing that Jerrell was now a personal trainer, Michael invited him to move back to Columbia in order to start on this new venture together.
"I thought about it, but it took me a minute to come around," Jerrell says. In addition to furthering his personal training career, Jerrell still had ambitions of rejoining the NFL. After considering it, he decided that the move would give him more opportunity to hone his own skills. He agreed to Michael's proposition, and Jerrell moved back to Columbia to work at All-Star Performance Institute.
"Long story short, I moved up here [and] me and Egnew started doing boot camps and training athletes. Before you knew it, we were training 50 to 60 adults and over 30 or 40 athletes," Jerrell says. The pair eventually moved to a new location and API Project Fitness was born. "If it wasn't for the cheer gym, All-Star Performance Institute, I wouldn't have even made it out here to Columbia. Big props to Melissa and Egnew for convincing me to come out here!" Jerrell says.
API has become a popular place for experienced athletes and fitness newbies alike, which Jerrell credits to the gym's uplifting, positive energy.
"If you talk to anyone, they always tell you for sure: API is electric. It doesn't matter if you've been up for 72 hours and you walk into the gym with zero juice — like, just a body, no soul," he laughs. "Somehow, you're going to walk into that gym and feel like you just drank 10 coffees and a Bang energy. Why? Because we're going to instill that energy. We're going to make sure that the atmosphere in the gym is at its peak so that you can perform well."
This electric energy is one of the many reasons why Jerrell is one of the most sought-after personal trainers in Columbia, but he says this wasn't always his plan.
"I still had aspirations of getting back into the NFL. I still had my agent, I was still talking with a couple teams, but the injury I had . . . it took a bit longer to heal up than I thought," he admits. Instead of dwelling on the injury, Jerrell dove headfirst into helping others improve. "When I was training, I started seeing success [for my clients]. At that moment, I thought, 'Dang. This is cool. I'm applying my commitment into training and starting to reap the benefits.'"
Despite having so much success as an athlete, Jerrell says he had some doubts when he started doing personal training. "I was a bit self-conscious, wondering, 'Can I really do this?'" he says. "As confident as I am as an athlete, it's such a different job. It's not an easy thing to do. You can end up training people the wrong way, so you can't just do what looks fun. It requires a lot of knowledge about how the body works, and at one point, I was scared to actually train people. Can I actually help these people reach the results they're looking for? Am I going to help them reach their goals?"
Thankfully, those fears didn't last.
"Over time, I realized, OK, I'm actually really good at this. As the boot camps began to grow and [more clients] showed up, I thought, 'OK, maybe they like me!'" Jerrell laughs.
After around eight months of personal training with API, he was looking through before and after photos of his clients. Noticing the positive, tangible change he had helped his clients reach — both in body and mind — Jerrell realized that he was not only an accomplished personal trainer, but that he had found his passion.
"It was at that moment that I kind of hung up the cleats. I called my agent, told him what I wanted to do, and he was very supportive," Jerrell says. Though he had closed the door on one dream, he had opened another. "Since then, I haven't taken my foot off the gas. It's my job — it's my duty — to give them every single thing that I've got," he says.
Jerrell has stayed true to his word, giving his all to not only his own clients, but to the surrounding community. He and API have partnered with groups like the Boys and Girls Club of Columbia and Big Brothers Big Sisters of Central Missouri, as well as local businesses that sponsor API's training scholarships.
"When it comes to our youth, we want to make it possible for anybody to have the opportunity to train with us at API," he says. "Most kids in Columbia are involved in some kind of sport or activity, and we want to be an asset to people who are less fortunate."
API gives clients the chance to not only train, but to also learn about why they're training a certain way. "The way we train is a very collegiate style of training, so even if a kid is here for just a month or two, they'll be able to take away the key components of how to train safely and successfully," Jerrell says. "A lot of kids struggle with transportation, so our next goal is to get a bus to be able to bring kids to the gym."
However, Jerrell's desire to give back to his community is based on more than just making sure kids know how to exercise safely — he wants to give them every opportunity to succeed.
"There probably was a kid in high school who was just as good as me," Jerrell says, "but they didn't get the same opportunities that I did, or they were just one step behind. I think if they could have had some guidance or training, it could have turned their life completely around."