2022 20 under 40: Wende Wagner
Photo by Charles Bruce III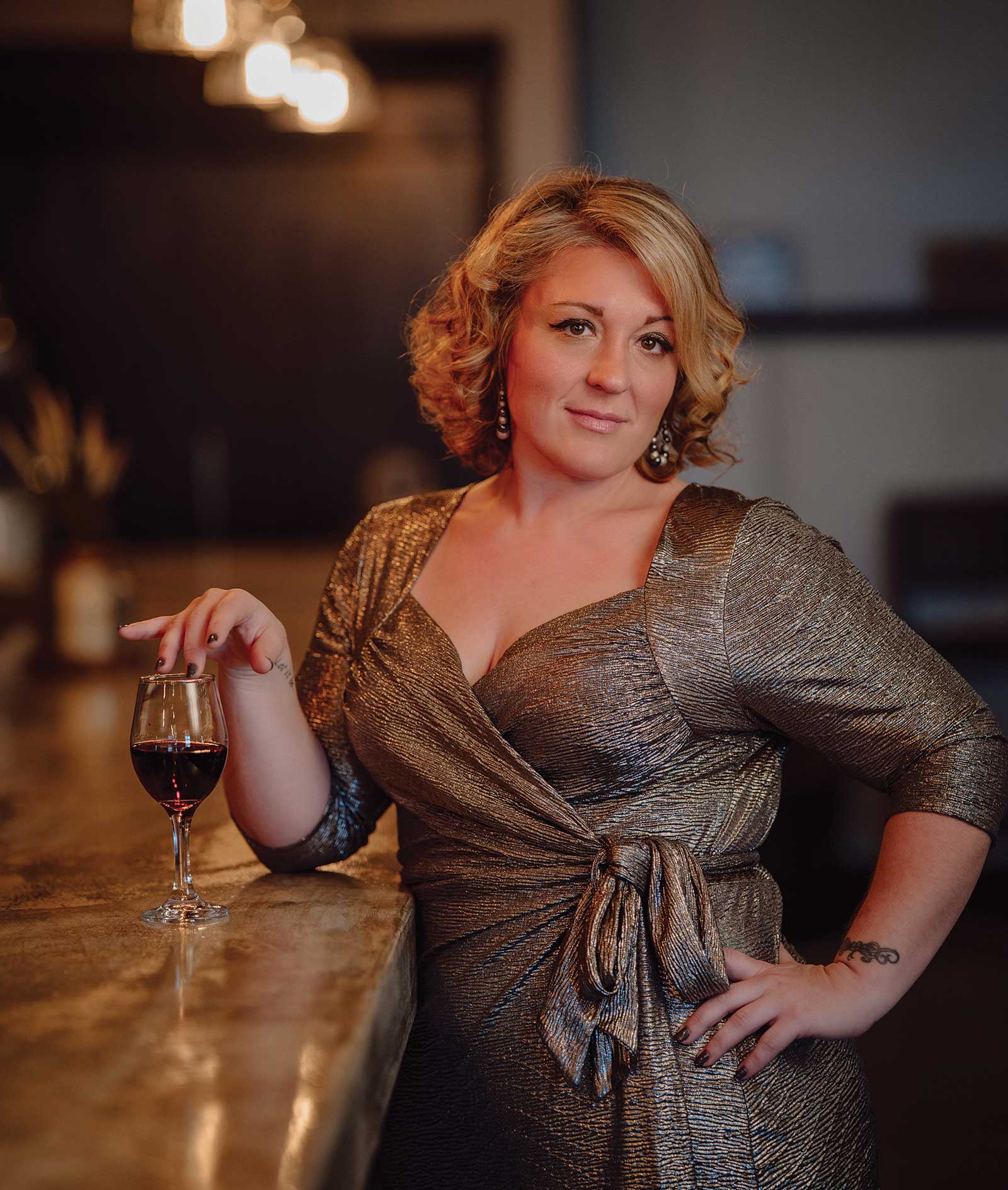 Director of Philanthropy, The Missouri Symphony
Age: 38
Wende Wagner believes that development is not about raising money; it's about raising relationships.
"People need to trust our organization and feel they can trust me as a steward of their generosity," Wende says. "By building trust and developing strong relationships with all our supporters, whether they're individual donors or corporate partners, we can do amazing things for the thriving performing arts community in Columbia."
In a typical day at The Missouri Symphony, Wende may be drafting corporate sponsorship proposals, grant applications, and individual giving proposals, or she may be entering donations, sending out thank you letters, meeting with donors and corporate sponsors, writing donation solicitation appeals, attending professional development webinars, or attending networking events.
While Wende has served as the director of marketing for MOSY in the past, she is excited to be focusing on fundraising and donor stewardship. "I will still be involved with parts of marketing as the primary contact for our corporate partners," she says, "but my priority shifted to development at the beginning of January."
"Wende has been an instrumental member of the staff," says Trent Rash, executive director of MOSY, "and her contagious energy and strengths at connecting with others have led to new and exciting relationships and partnerships, opening up many new future possibilities for the organization."
In addition to her role at the symphony, Wende is active in the Columbia Chamber of Commerce. "In 2021, I was selected as for the Emerging Professional award by the Columbia by the Chamber of Commerce," Wende says. "It was an honor to be recognized, especially at age 38, when many would consider me too old for a young professional award."
Wende was also selected to be the chair-elect of EPIC and will take on the chair role in July 2022. "I was honored to be nominated by my fellow executive committee members to lead them into the next phase of EPIC," she says.
In her spare time, Wende is extremely supportive of Columbia's thriving arts scene — both performing and visual. "We have so many options for high-quality arts entertainment," she says. She would love to see Columbia selling out arts events from the symphony to the Missouri Contemporary Ballet to art exhibitions and events at The Blue Note and Rose Music Hall. 
Fun Fact: Wende collects Funko Pops. Her favorites are Ruth Bader Ginsberg,
George Washington crossing the Delaware, and Queen Elizabeth II with one of her corgis.