Photo of Nic Parks by Anthony Jinson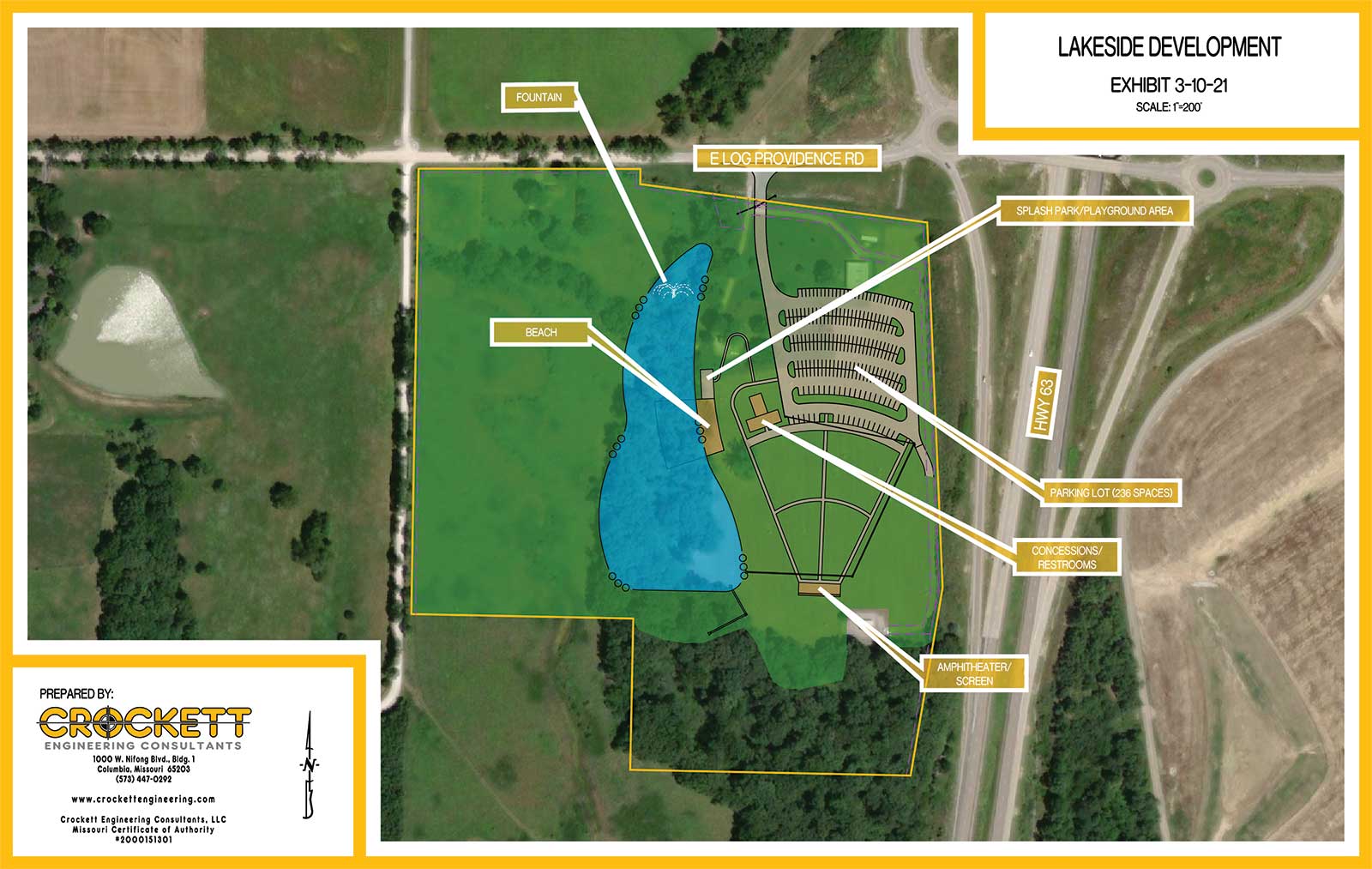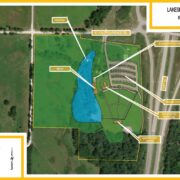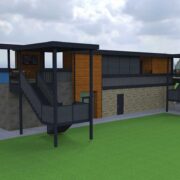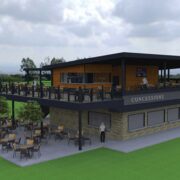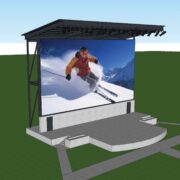 View Gallery
New growth and expanded entertainment options for Mid-Missouri.
As he's traveled the country with his family, Nic Parks has made a point to visit as many entertainment districts as possible. From Branson to Kansas City to St. Louis and beyond Missouri, Parks has been taking notes on attractions and entertainment venues that enhance life for both residents and visitors alike.
"I want Columbia to be one of the best college towns to live in, and to be the best, you have to have entertainment and, to some degree, tourism," Nic says. "I have a wish list of entertainment options I'd love to see exist in our community, things like a children's museum, an ice skating rink, an aquarium, an outdoor amphitheater, a big outdoor ropes course, a zip line, a Ferris wheel. I have a big list basically generated by all the places we've visited as a family."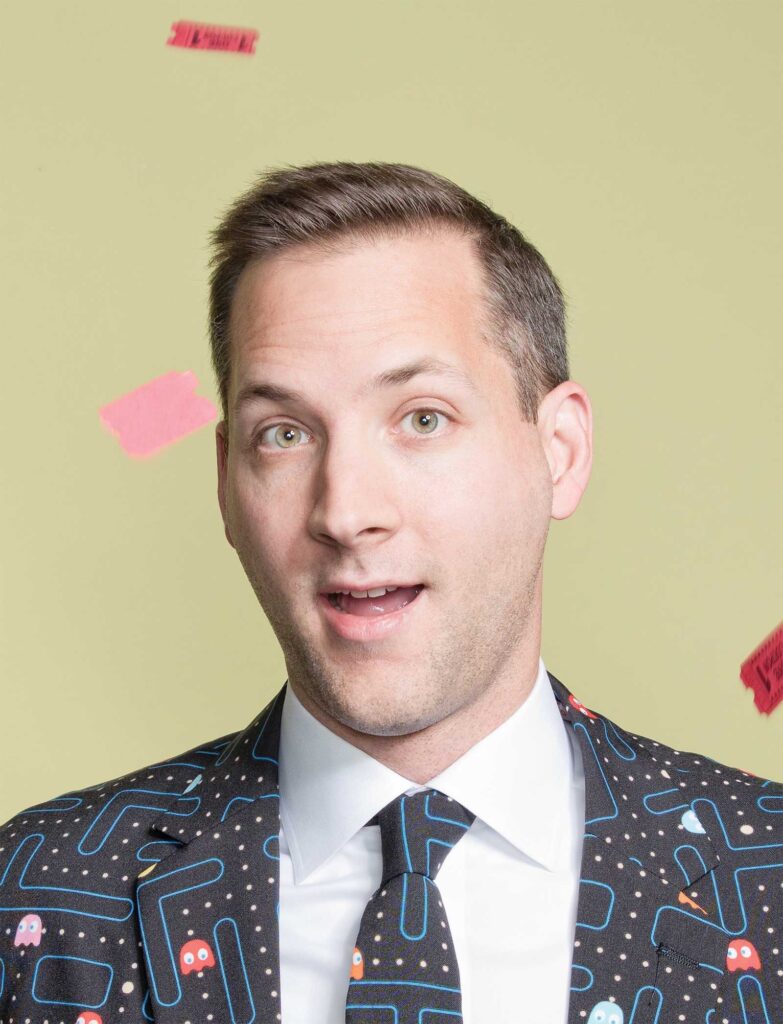 Unlimited Potential Creates Excitement
As the CEO of The Pinball Company and Parks Amusements, which includes Silverball and Level Up, Nic is a key player in Columbia's indoor entertainment scene. But, as indoor events were largely shuttered during the early stages of the COVID-19 pandemic, Nic's wheels began to turn. While Level Up offers a ropes course, an arcade, and a restaurant (along with the new addition of mini golf and roller skating), Nic says that people want to be outside when the weather is nice. So, with the warm summer months approaching, Nic set his sights on a new concept for family-friendly outdoor entertainment.
"During the early stages of the pandemic, the acceptance for group activities was doing things outside, and I started to think about what I could be doing so people could do things outside," he says. "I grew up in St. Louis, and we had a drive-in theater that I thought was really cool. Nostalgia is clearly back, and I thought a drive-in would be a really cool thing to do in our community."
That idea for outdoor entertainment options continued to take shape, and this spring, Lakeside Ashland, a multi-attraction outdoor entertainment area centered around a small lake, will open on a 37-acre plot of land located at 5900 E. Log Providence Rd., west of U.S. 63 at the Columbia Regional Airport exit.
"I think it's a perfect fit," Nic says. "With great access off 63, close to Jefferson City and Columbia, it's the perfect property."
The first phase of the development on the east side of the lake will feature an outdoor LED movie screen, which will allow families to view movies before dark, a restaurant, and a play area. After a recent trip to a convention for the International Association of Amusement Parks and Attractions, Nic began exploring the possibility of adding a zip line across the lake as well as an inflatable aqua park.
"We are looking for things that we think will make Lakeside great because we want this to be a multi-attraction outdoor entertainment area," he says.
Growing Pains Cause Strain
Alongside the recently completed parking lot, steel and wood framing is taking shape around the movie screen and stage. Construction on a restaurant, complete with two bars and an upstairs area with outdoor covered seating, will soon begin. But Nic's growing excitement about a spring opening is tempered by the pushback the project has drawn from concerned neighbors.
Nic says there is "a bit of debate on how fast Columbia wants to grow," and he is firmly planted on the side that supports growth. But he is keenly aware of the fact that some local residents aren't in favor of any commercial development in the area.
Ashland Mayor Richard Sullivan says that while many neighbors are supportive of the development and the exciting opportunity it brings to Ashland, a few neighbors have been particularly vocal in their opposition and have mounted an attempt to slow or derail the project.
"There is no doubt that the area is going to grow commercially, and nothing is hindering the Lakeside Ashland project — it is happening," Richard says. "With the land being zoned commercial nearly six years ago, anything could have gone in there. There were all sorts of plans that had concerns. Mr. Parks has been very open from the beginning of the project to being a good neighbor and to creating a family-friendly entertainment venue."
Now that attorneys have worked out the issues that temporarily prevented the project from moving forward, including issues around the interpretation of the fire code and emergency access to the property, Nic says that the site plans are approved and nothing stands in the way of the spring opening that he is planning. He is confident that changes and additions to the original plans have addressed any safety and traffic concerns.
"We completed a traffic study, and though it did not say we were required to put in turn lanes, because of safety concerns and to manage our traffic flow better, we are putting those turn lanes in," Nic says. "At some point, maybe it would have been required, so we decided to widen the road and put in turn lanes for two roads into the development."
They also altered plans in order to enhance emergency access into the development. Because of the movie screen's height and the roof that covers it, it qualifies as a structure. Though it won't have any occupants, the structure is required to have multiple points of access for the fire department.
"We are putting more access points around the building so there is more access for fire trucks, and we feel like that satisfies the fire department concerns about access to the tall structure," he says. "With the turn lanes, the fire department can get past our development without any choke points, and neighbors will benefit from that better access."
Finding Common Ground
Though Nic says that, to date, there hasn't been a good dialogue with the neighbors, he says he's open to communication and is interested in exploring ways to make Lakeside Ashland an asset that is mutually beneficial to the residents of Ashland and the surrounding areas.
"What can we do to work together to still make it a joy to live here, but for us to revive family entertainment so we can coexist and build something that is financially viable and still appealing to the neighbors?" Nic says. "Maybe we have golf cart parking, maybe we plant trees in the Northwest corner that faces the neighbors. Maybe the type of fencing we put up around the property is more attractive, maybe we have capacity limits or reduced hours. Let's talk about discounts for neighbors or neighborhood meetings on our property. Let's talk about all those things. There is still time for constructive conversations
and dialogue."
There is also still time to solidify plans for the west side of the development. Nic says architects are currently working on the plans, which will likely include two more restaurants, a hotel, volleyball and pickle ball courts, and additional outdoor entertainment.
"It will be more typical commercial development with a lot more buildings," Nic says. "That plan will unfold over five or 10 years as demand increases for restaurants in that area. We think there will be demand for a hotel out there in the next five to 10 years."
Though the early stage of the Lakeside Ashland project has had some hurdles, Nic says he is encouraged by the number of people who support the development and the concept of family entertainment in the area.
"So many people want this and so many families benefit from us being there," Nic says. "We are spending millions of dollars on this development because we want it to exist for our kids and our families, not because we think it is going to be tremendously profitable."
As construction continues to move forward, Richard says that, despite past disagreements, he expects that the residents of Ashland will enjoy the restaurants and entertainment options that Lakeside Ashland offers.
"The whole project in general is going to be a great benefit for Central Missouri because it will draw people from the surrounding areas to a family-friendly environment," Richard says. "That benefits not only Ashland, but also Boone County. It will really be a positive thing."