2022 20 under 40: Jacob Garrett
Photo by Charles Bruce III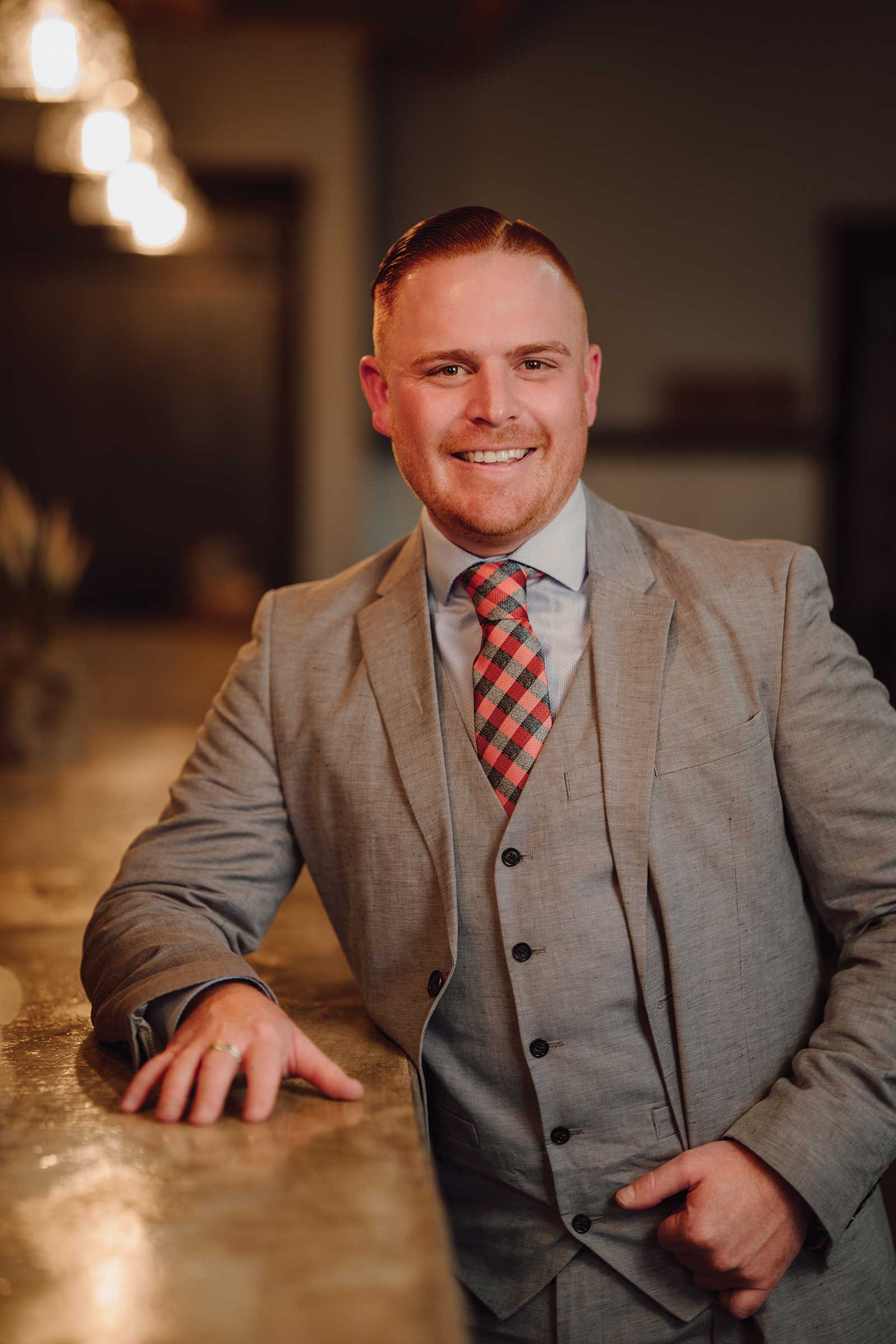 Mortgage Loan Officer, First State Community Bank
Age: 31
Jacob Garrett's job is most rewarding when he's sitting at the closing table and gets to hand borrowers the keys to their new home.
He enjoys it so much that his goal for 2022 is to help more than 120 families purchase their dream home or save money by refinancing.
Jacob has served as the secondary market real estate lender for First State Community Bank for the past year and has excelled to levels beyond what the bank's leadership thought possible. He serves the Columbia market and provides support for the Marshall, Boonville, Moberly, Mexico, and Macon markets.
"Jacob has quickly become one of the top producers in our entire organization," says Joe Miller, president of First State Community Bank. "He is leading by example and generating an energy that has required us to rethink how much one person is capable of doing."
Joe also appreciates the energy and enthusiasm that Jacob brings to their team. "To say it is contagious would be an understatement," Joe says. "Jacob is truly passionate about helping people in our community purchase their first home or next vacation home. He works side by side with our customers to ensure that they understand the process. He makes it as seamless as possible and celebrates with them when they're ready to move into their new home."
What motivates Jacob each day is taking on a challenge and advancing on a personal level. "I've been forced to develop new skills that I never would have attempted on my own," says Jacob. "This role allows me to use my creativity, which keeps me motivated and energized. I can't imagine not doing what I am today."
Personally, Jacob believes in giving back to the community. He currently serves on the board for the Mary Lee Johnston Learning Center and the Cedar Valley Riders Saddle Club. He is involved with the Columbia Chamber of Commerce EPIC program and serves as the chair for the Cattlemen's Day PRCA Rodeo.
Jacob is also involved in the foster care program with Coyote Hill. "In 2019, I became a licensed foster home as a single dad," Jacob says. "It has been the most rewarding experience. I'm licensed to accept emergency placement, respite, and kids currently in care or ready for adoption."
Fun Fact: Jacob is a banker by day and a farmer and horse trainer by night.