2022 20 under 40: Darren Morton
Photo by Charles Bruce III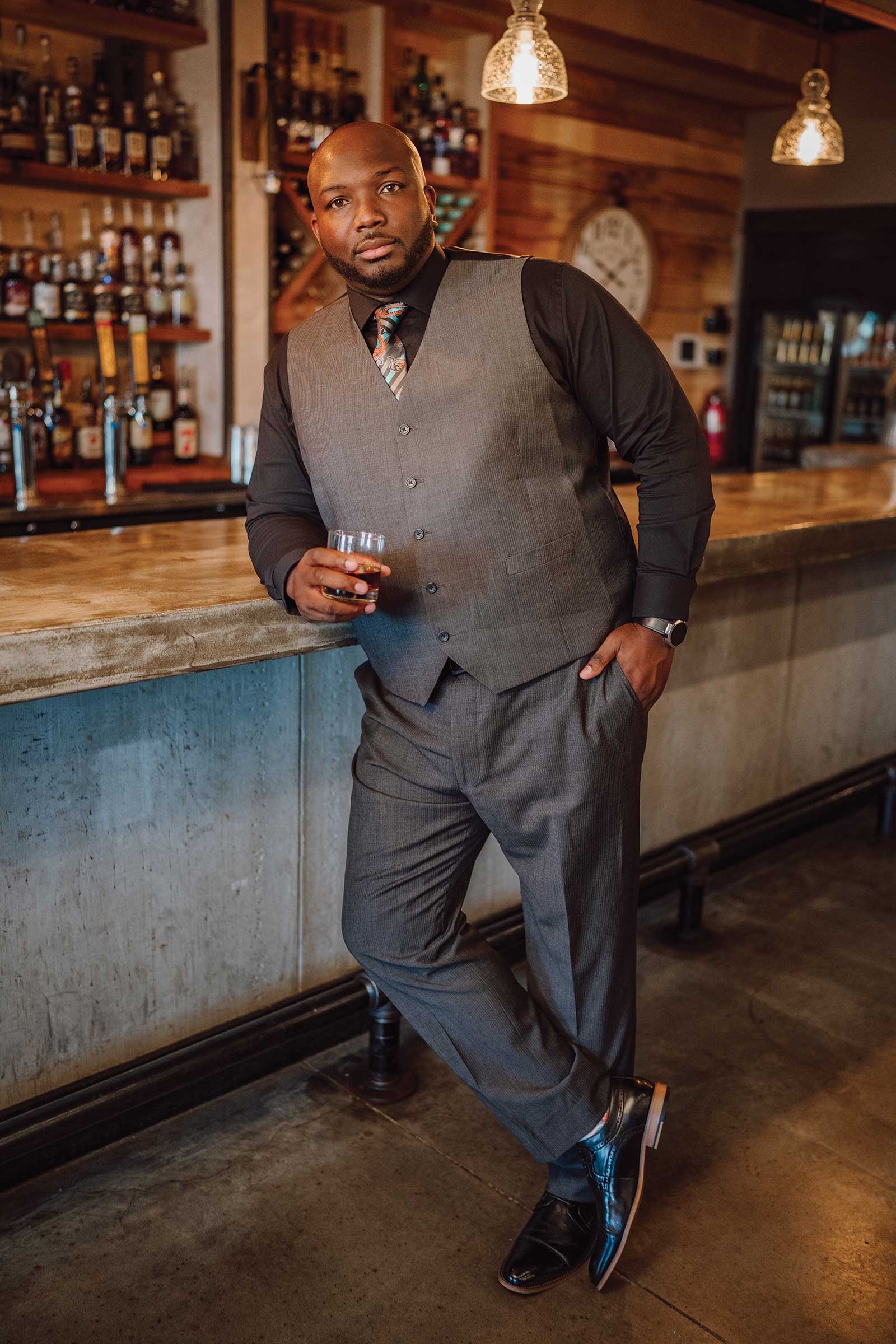 Managing Director, Turning Point Day Center
Age: 36
Darren will be the first to tell you that he is on Earth to build relationships.
He is the director of Turning Point Day Center, a ministry of Wilkes Boulevard United Methodist Church that meets the practical needs of more than 70 people experiencing homelessness each day. They provide daily essentials, such as use of phones, computers, showers, laundry, personal hygiene products, and an address so that clients can receive mail and fill out applications for jobs, housing, and benefits.
"The biggest thing I feel like we provide is hope," Darren says. "We walk alongside our community, restoring their dignity."
On a typical day, Darren pulls in the parking lot around 6:30 a.m., where he's greeted by members of the Turning Point community, who are usually telling him about their night — their highs, their lows, and all the things in between.
Some days, Darren plays the role of brother, while other days it's the role of parent, teacher, therapist, spiritual guide, friend, or enforcer. "At the end of the day, it's all about building that relationship with the people we serve," Darren says.
Darren's influence, however, extends beyond his clients. "I have never met someone so able to connect with others, regardless of who they are, where their walk has taken them, and where they may be heading," says Melissa Stone Rogers. "Darren went from being my supervisor to one of my best and most important friends. We have a strong friendship that has challenged each of us and encouraged growth."
Melissa believes that what Darren does for our community is unmatched. "There are so many people with numerous degrees and credentials that will never be able to engage, interact, and impact others the way Darren does," she says. "Who and how Darren is can never be taught."
More than any award or accomplishment, Darren is proud of being able to connect with a population that is invisible to most people. "It's not only me seeing them; it's them seeing me as a leader, an advocate, and an ally," Darren says. "That's just as big. Being able to bridge the gap between our clients and the rest of the community. Being able to give them a voice and speak on their behalf." 
Fun Fact: Darren was working on his college degree and playing football at Missouri Valley when his firstborn came along. He gave up school and sports to become a father.