Straight from the Chef's Mouth: Holiday Dish Recipes from Your Favorite Local Chefs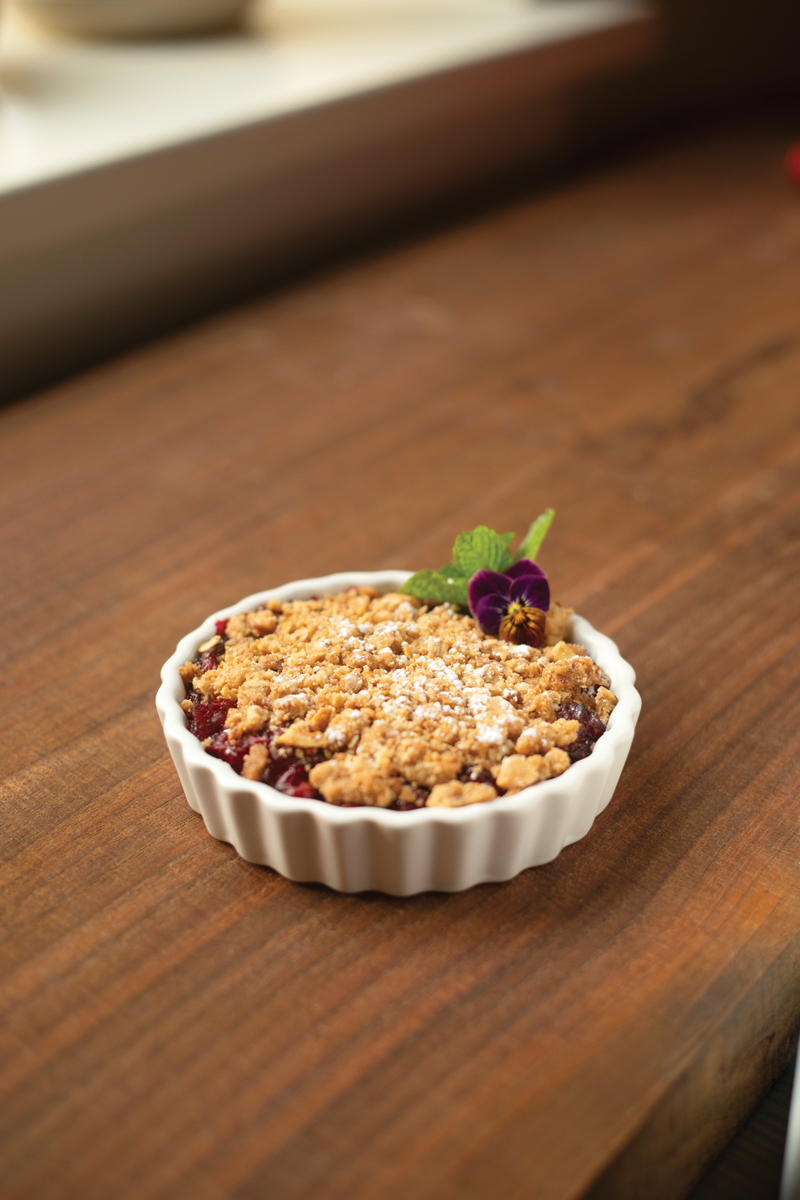 Sadie Thibodeaux
Three local chefs — Luis Marrero, Ben Parks, and David Ivancic — give us the scoop on their favorite holiday dishes.
Louis Marrero | The Social Room
For Louis Marrero, head chef at The Social Room, the holiday season does not bring to mind images of conventional, Midwestern fare. Instead, Louis' holiday dinners are inspired by his Puerto Rican roots.
Louis mentions dishes such as arroz con gandules and pernil, but the dish that holds the most special place in his heart is pastelillos.
"Growing up, [pastelillos] were one of the things they had the kids help make. Your mother or grandmother will make the filling and then the kids help out with the dough," Louis says. "I grew up doing that, and my kids grew up doing that, so it's a nice little holiday tradition that involves family."
Pastelillos can be sweet or savory, but Louis' take on the dish is spicy and flavorful.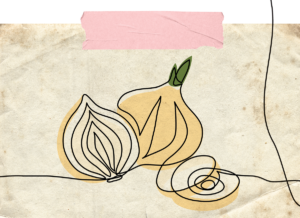 Louis' Savory Beef Pastelillos
Ingredients:
1 pack of Goya pastry dough (discos are best)
1 pound ground beef
¼ cup chopped cilantro
1 yellow onion, diced
1 teaspoon cumin
Salt and pepper to taste
1 egg, beaten thoroughly for egg wash
Vegetable oil for frying
Directions: 
Start by preparing the savory beef filling.
Brown one pound of ground beef in a skillet, adding one teaspoon of cumin and salt and pepper to taste. For those that like extra spice, you can also add chili powder.
Just before beef is fully cooked, strain any excess juices from the skillet, then return it to the stove.
Add the diced yellow onion and ¼ cup of chopped cilantro to the skillet.
Continue cooking until onions are translucent and beef is fully cooked.
Set beef filling aside and prepare a workspace.
Sprinkle flour across a clean counter, parchment paper, or cutting board to ensure that dough does not stick.
Lay pastry shells or discos along the flour-covered surface. If using dough that is not already shaped and flattened into small circles, this will need to be done beforehand.
Brush egg wash along the entire edge of each piece of dough.
Add beef filling into one side of the pastry shell — usually one heaping teaspoon is enough — ensuring that you have left enough room to fold the dough.
Fold pastry dough in half so that it is a half-moon shape with the
filling enclosed.
With a fork, press edges of pastry dough together, sealing the filling within.
You are now ready to fry up your pastelillos! 
Pour oil of choice into a frying pan and heat on medium-high.
Fry pastelillos in oil in batches until each side is golden brown.
Remove from oil and place onto paper towels to soak up any excess oil.
Enjoy!
---
Ben Parks | Barred Owl Butcher & Table
Even the simplest holiday recipes have the potential to be a smash hit. Ben Parks, chef and owner at Barred Owl Butcher & Table, says that his favorite holiday dish is a beloved basic. That's right — it's mashed potatoes.
"It's something that everybody likes, but it's something that I don't ever make at home except during the holidays," Ben says. "It's also something that seems deceptively simple, but there's a lot of nuance to it that separates pretty good mashed potatoes from really excellent mashed potatoes."
Ben's approach is nothing fancy, but it does require that the cook treat the potatoes with care. In this case, even though the potatoes are cooked in water, the goal is to keep as much water out of the final product as possible. This means carefully cooking the potatoes fully, but not overcooking them.
"I keep it really simple, and it has everything to do with the techniques that you're using — the cooking, processing, and the methods you use after the potatoes are cooked," he explains. "That's where I feel like the details that are put into it separate [my mashed potatoes] from the others."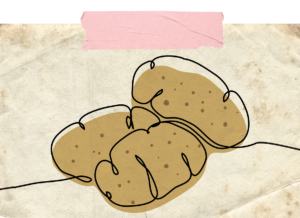 Ben's Mashed Potatoes Ingredients:
8 to 10 large russet potatoes
1 pound unsalted butter
1 quart heavy cream
Salt
Directions:
Peel potatoes and cut into large chunks about an inch wide. Put potatoes in a large pot and fill with cold water until just covered. Salt the water as if you were going to boil pasta. Bring to a boil and then turn down to a simmer.
In a small saucepan, heat up butter and cream until butter is melted. Keep warm while potatoes cook.
Potatoes are done when they are easily crushed with a pair of tongs. The edges should just begin to look ragged. Once done, strain the potatoes and allow to steam for a couple minutes. This will allow the excess moisture to evaporate. It's important to allow as much of the cooking water to drain off or evaporate as possible.
Pass the potatoes through a ricer or food mill into a mixing bowl. If you have a stand mixer, transfer the riced potatoes into the mixer's bowl. If you don't have a ricer or food mill, you can mash them by hand, but it will be difficult to get them as smooth.
With the whisk attachment of the mixer, begin whisking the potatoes and add the butter and cream mixture one-quarter at a time. Stir until just mixed and scrape down the sides of the bowl after each addition. Do not add all of the liquid at once — because potatoes are different sizes and vary in moisture content, you may need as little as half the dairy. You can always add more, but if you add too much, the only solution is to add more potatoes!
Add salt to taste. The final product should be rich with cream and butter but still be light with a strong potato flavor. 
---
David Ivancic | Sycamore
David Ivancic, head chef at Sycamore, learned his favorite holiday recipe ten years ago from a pastry chef, but he did not return to that recipe until last year, when he truly made it his own. It was then that the cranberry crisp was born!
"We really associate cranberries with the holidays, but we also associate it with boring old cranberry sauce, so this is a more lively take on a cranberry dish," David says. "I really like the tartness of the cranberries, and I pair it with ice cream. It just really evokes all those memories of holidays past."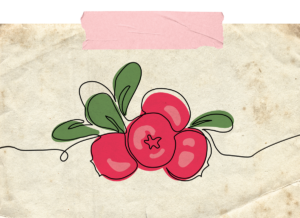 David's Cranberry Crisp Dessert
Filling Ingredients:
5 pounds fresh cranberries
2 ¼ cups brown sugar
1 ½ ounces of corn starch
Pinch of kosher salt
½ pound butter
1 ½ cups water
1 ounce fresh ginger root, finely minced
½ tablespoon vanilla extract
Juice of ½ of a lime
Sycamore's Almond Streusel Ingredients:
½ pound of gluten-free baking mix (Bob's Red Mill brand)
1 ½ cups white sugar
6 ounces brown sugar
1 ½ cups old-fashioned oats
½ teaspoon cinnamon
½ teaspoon salt
½ pound butter, cubed and softened
½ pound slivered almonds 
Directions:
In a large bowl, combine brown sugar, corn starch, and salt.
In a food processor, working in batches, pulse (but do not puree!) fresh cranberries.
Toss the crushed cranberries in the bowl with the sugar/corn starch/salt mixture thoroughly until the juices have fully absorbed into the mixture and no dry ingredients remain.
Set a large, wide pot (a big enabled Dutch oven would work well) over medium heat on the stove and melt ½ pound of butter.
When butter has melted, add cranberry mixture and cook, stirring frequently to avoid sticking or scorching. Continue cooking until cranberries have softened and taken on a somewhat jammy consistency. Add 1 ½ cups of water.
Continue cooking and stirring until cranberries reach an almost sauce-like consistency. Remove from the heat and add the minced ginger, vanilla extract, and lime juice.
Set aside to cool.
Next, you are ready to make the almond streusel, or the crisp! Start by preheating your oven to 425 degrees.
While you can mix this by hand, it is much easier with a mixer, as the mixture is very thick and clumpy.
Mix all of the above ingredients in a bowl or stand mixer until the mixture comes together fully and becomes clumpy. 
Spread mixture onto parchment-lined baking sheet and bake in oven for 10 minutes, turning and stirring halfway through to prevent uneven cooking. 
Let cool, then crumble into small pieces.
Next, you will combine your filling and crisp. Preheat your oven to 425 degrees.
Layer cranberry filling ¼ to 1 inch deep in individual ramekins or large casserole dish and cover with a layer of streusel.
Bake for 7 to 8 minutes, or until cranberry filling is visibly bubbling at the edges of the dish.
Top with powdered sugar and a scoop of ice cream and enjoy!