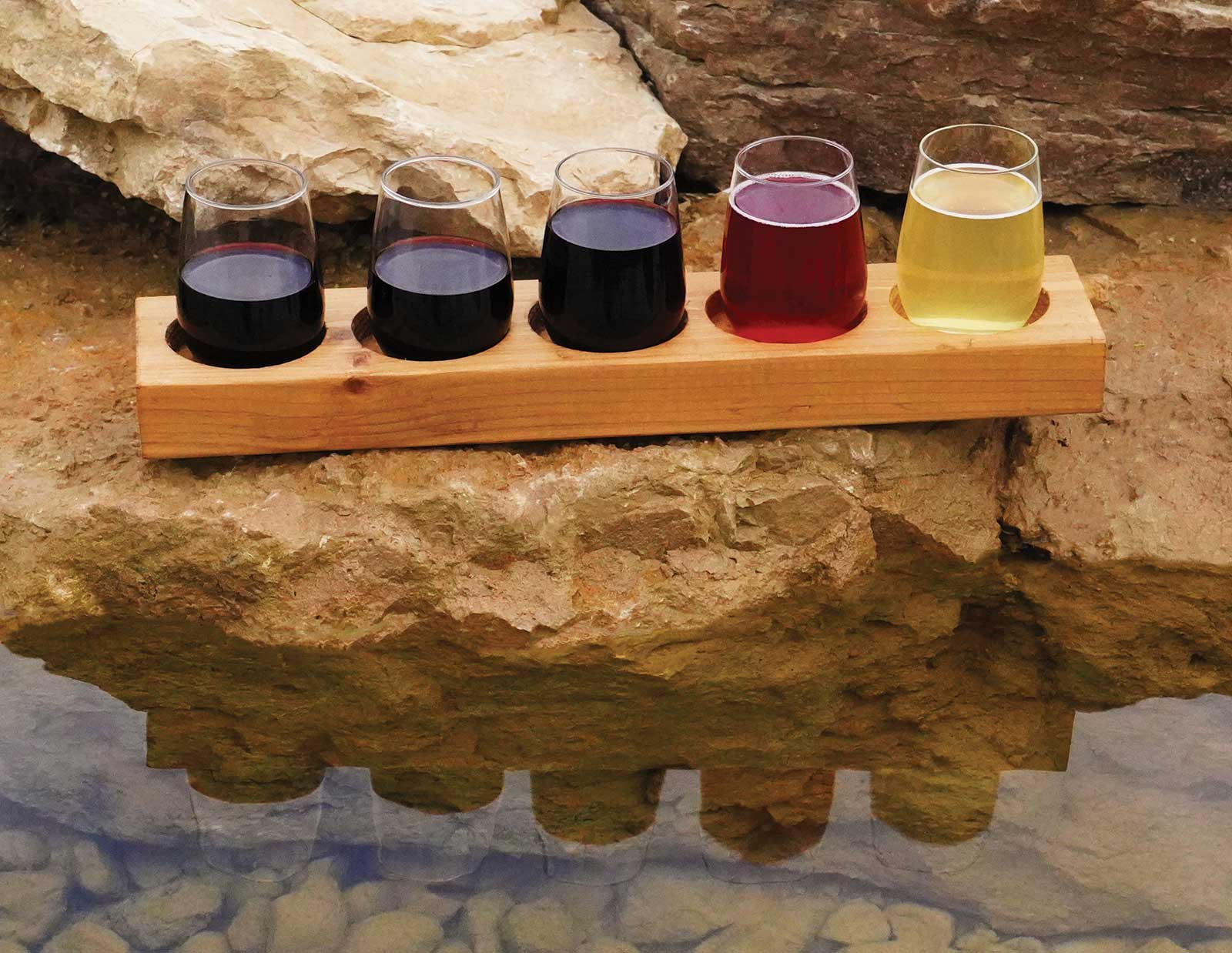 ElderBlossom View Orchard and Winery takes a creative spin on a new ingredient.
White, red, rosé — the possibilities are endless, and they don't stop with grapes. Though many of us are used to grape wines, and maybe even strawberry or plum wines, a new fruit has taken the Mid-Missouri wine world by storm: elderberry.
John Uhlig, farmers market mainstay and owner of ElderBlossom View Orchard and Winery, says that elderberry is a unique ingredient because its taste is almost indescribable.
"People are always asking me, 'What's it taste like?' but it doesn't really taste like anything else — not like any other berry I've ever had. It's got an earthy, tart taste," John says. Not all elderberries are tart enough to make you pucker, though. "I grow about seven different varieties of elderberry, which I blend together to make my wines and juices. Some of the berries are actually very sweet, some a bit more tart. I like the blend that I get, and I think that's why my wine is unique — because I don't use just one varietal."
Though ElderBlossom View does make sweet elderberry wines, John says his personal favorite of their blends is dry and full-bodied. This is unusual for a fruit wine, which most people assume will be sweet. In fact, John's own friends have mistaken it for a grape wine.
"It's kind of interesting that it can be mistaken for a grape wine," he says. "They're shocked to try a fruit wine that is actually a dry, full-bodied red wine."
This award-winning elderberry wine is more than just delicious — it's good for you, too.
"Elderberries are very high in antioxidants. They're at the head of the class in the berry family, and berries are the head of the class for all [fruits]," John explains. He says that elderberries offer your immune system a serious boost. "Some case studies have said that elderberries are just as effective as Tamiflu, but without the side effects. They can even reduce glucose in your blood, which is kind of weird when you think about it — like, a fruit can reduce the sugar in my blood?"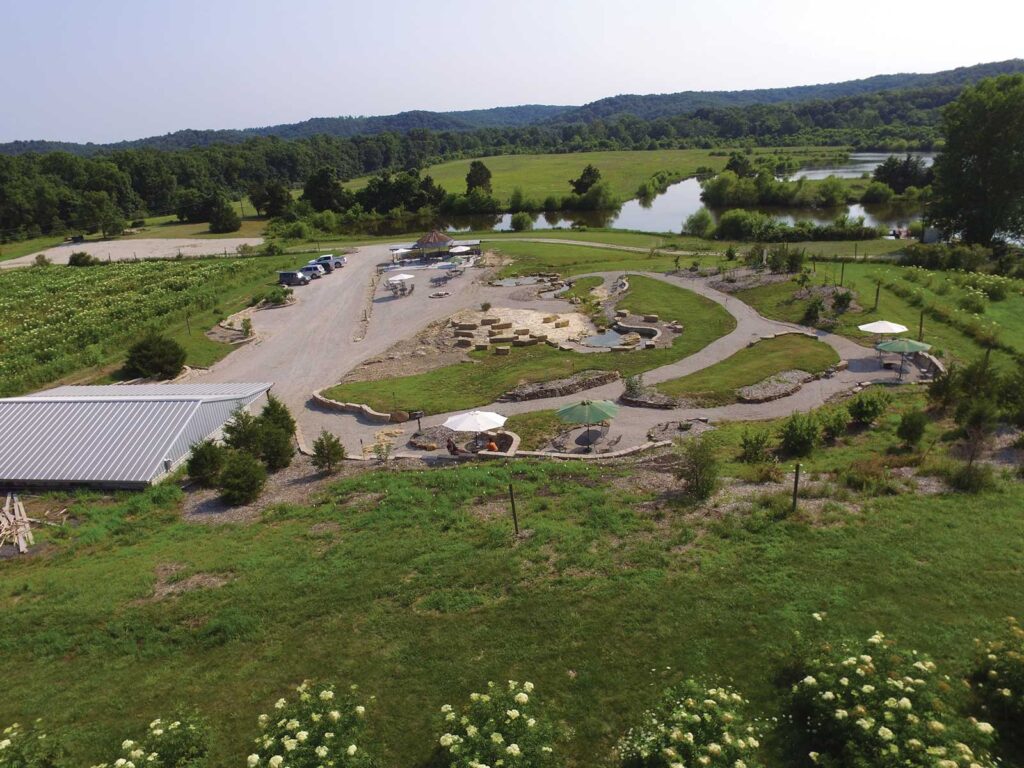 Though ElderBlossom View has become a success for John and his wife, Heather, he says that it initially started out as a post-retirement passion project. After retiring from his 30-year long career as a school teacher, a friend suggested that he look into using his property to grow elderberries.
In 2013, John and Heather planted their first elderberry cuttings. After a few short years, they had more elderberries than they knew what to do with.
"I had made wine before, so I figured I would give it another shot, but with elderberry," John says. "Most of the elderberry wine recipes I read online wanted you to add more sugar and water than I really wanted to, so I ended up making my own recipe for our full-bodied wine.
"My friends told me they liked it, but of course, being friends, I didn't believe them! I thought they were just being nice," John laughs. "But I entered an amateur wine-making competition and I ended up winning best in class. That's when we thought, 'Well, maybe this wine thing is worth looking into and pursuing.' And the whole thing kind of evolved from there."
Now, ElderBlossom View has blossomed into a full-fledged orchard and winery, selling elderberry juices, jams, and wines. With an outdoor seating area and food menu, it is the perfect location for a wine tasting. John says they also have plans to expand an indoor seating area to host visitors all year.
John and his wife had to put in many years of hard work to make ElderBlossom View what it is today. They never stopped working hard, either, and have many ideas for the future. John laughs, saying, "I like to tell my friends I was retired, and now I'm just tired."