Treats Unleashed: Baking for Pets
Photos by Keith Borgmeyer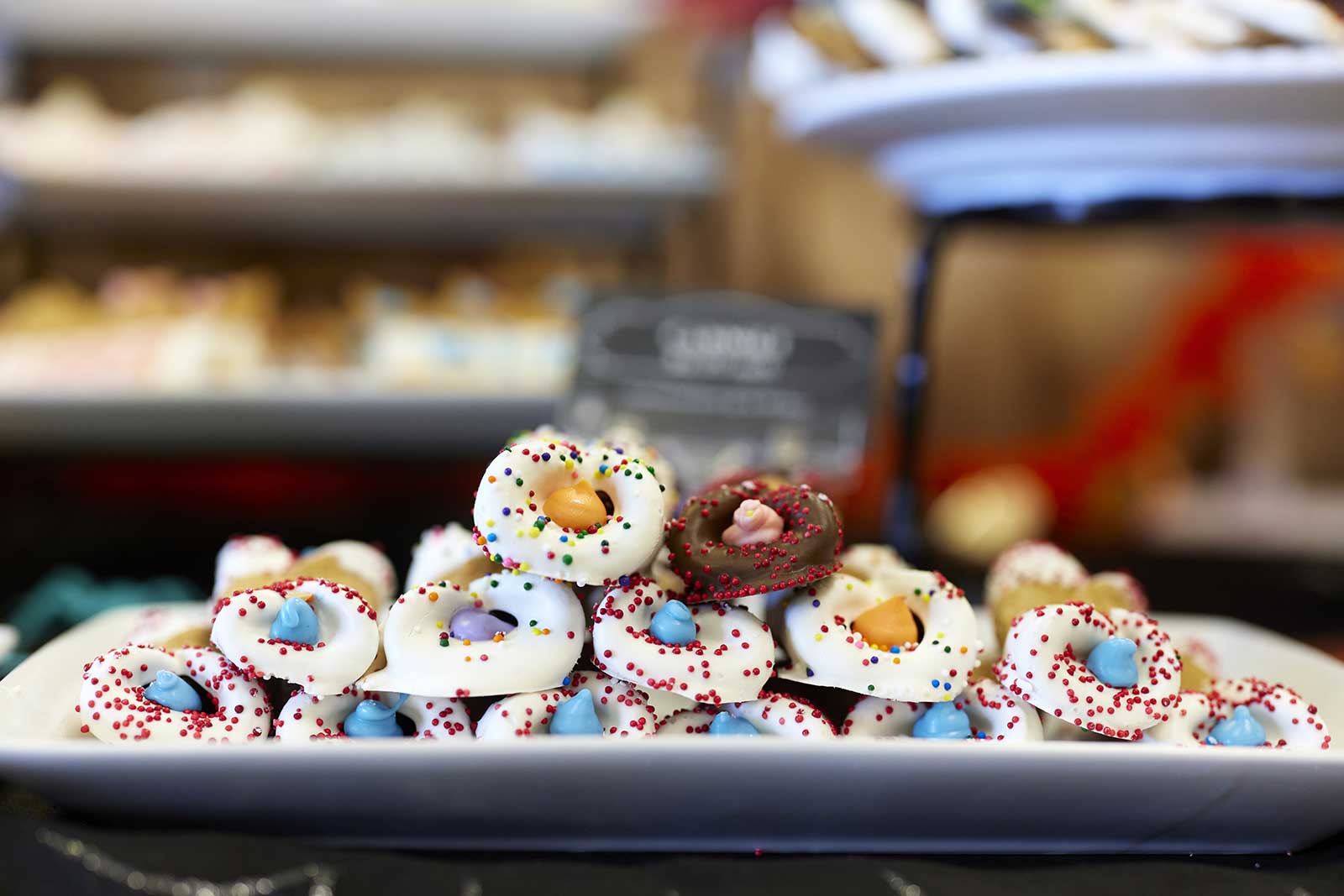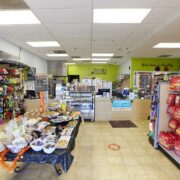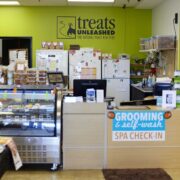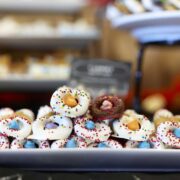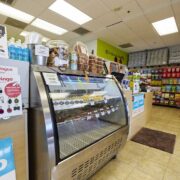 View Gallery
The local bakery creates tasty treats for four-legged friends.
Many people have a sweet tooth, and Columbia is full of bakeries to meet the needs of sweet lovers. Our pets love treats too, and Treats Unleashed is a bakery that works to satisfy pets' treat needs with healthy and tasty options. 
Though Treats Unleashed started formally in 2002 under the inspiration of Teresa Miller and her husband, Ian, its real beginnings came at home. At first, the Millers just wanted to make healthy and tasty treats for their pets, but they soon discovered that other "pet parents" had the same demand. They began building pet treat formulas that would be attractive to health-conscious pet owners.
"We were really fortunate because my dad had a career in animal nutrition, so he helped us put together a line of food treats for our store," Teresa says.
Teresa and Ian were also fortunate that they both have financial and business backgrounds. However, they were entering a market that had not been proven yet. Pet treat bakeries were not exactly popular in the early 2000s.
"It's a big risk when you start something from the ground up when there aren't too many people doing the same thing you are doing," Teresa says.
Still, Teresa and Ian had done their research and believed they had a market to tap into. It was time for the big jump. In 2002, they opened their first bakery. Soon, one bakery grew into 17 bakeries, with the bakery in Columbia opening in 2003 as their second location. Their biggest marketing pitch was the health and tastiness of their pet treats.
"The products we bake are all human-grade ingredients. We don't add any refined sugars or chemical ingredients. We're very careful on how we build our treats and what we recommend on feeding. We have a large array of treats so that we can meet each pet's individual needs."
However, Treats Unleashed knows that the "tasty" is as important as the "healthy." They achieve the "tasty" mostly with their essential ingredient: peanut butter. Pets like the sweetness and smell of peanut butter (and human owners don't mind it either).
Teresa explains, "We find that the smell is almost as important as the taste. For cats, we find that it comes down to texture. Cats like texture and dogs like the smell."
But Treats Unleashed doesn't stop there. They also work to make sure they serve their customers to the best of their ability by protecting their pets. Teresa says that when a customer comes in, "We ask them if their pet has any medical conditions we should be aware of or any allergies."
Treats Unleashed creates treats with allergies in mind, and they create mostly vegetarian treats. And for customers who worry that pet treats can be expensive, Treats Unleashed keeps their treats at an average cost of $0.75.
"Our treats can be broken up into small pieces. So really, when it comes down to it, they can be more economical," Teresa adds.
Treats Unleashed is constantly finding ways to meet their customers' needs, from dog grooming to treat deliveries. Teresa believes adjusting to her customers' needs is important since the best part of her job is her customers.
She adds fondly, "Probably the best part of our job is getting to meet the pets and the people who bring their dog in for a treat."