Photos provided by Cindy Scott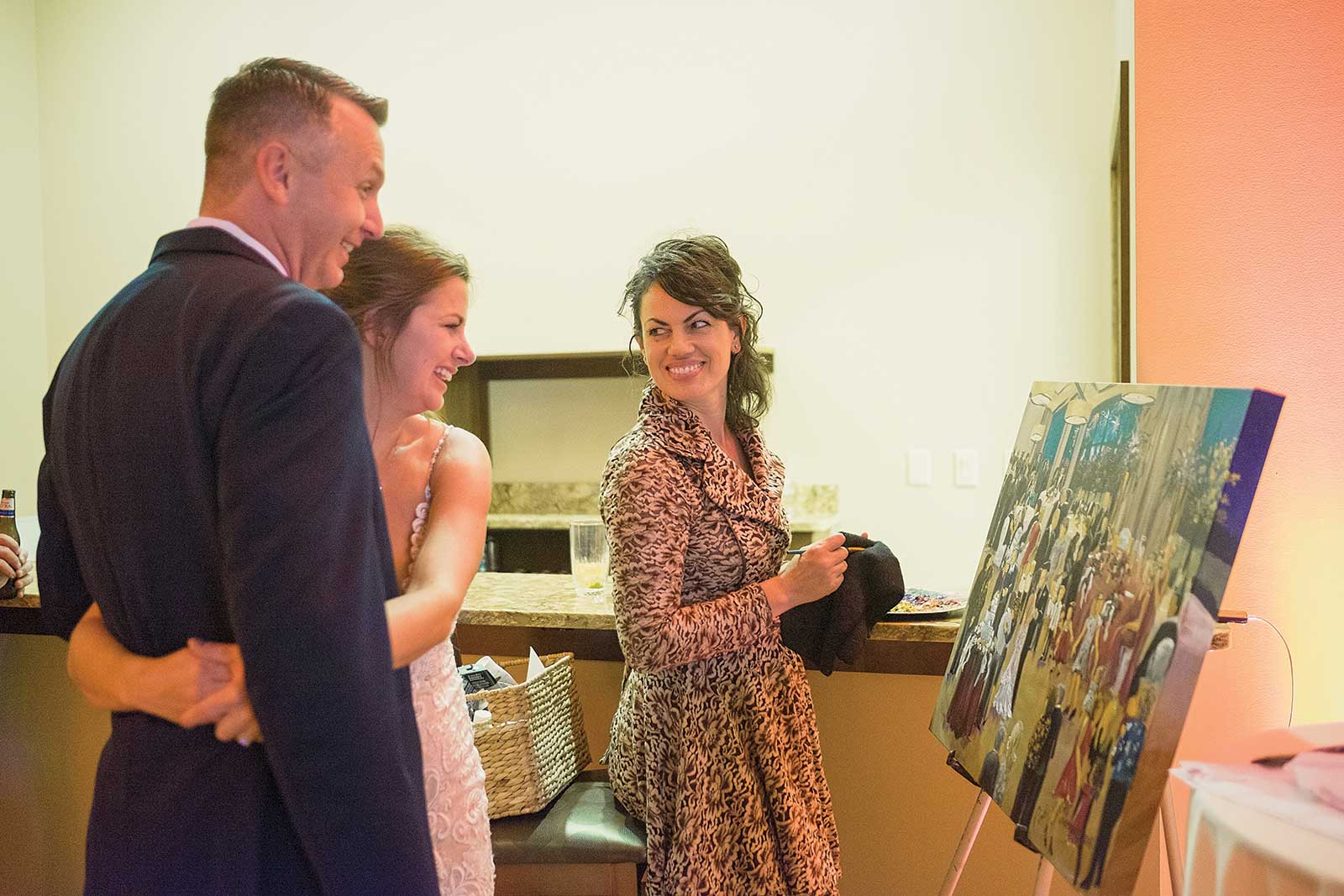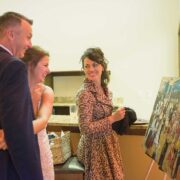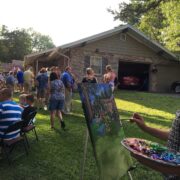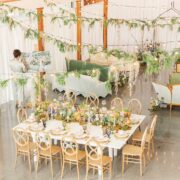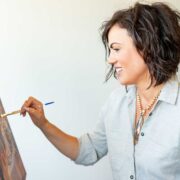 View Gallery
Local artist Cindy Scott paints moments in time.
Memories are usually captured by cameras. But in Columbia, local artist Cindy Scott makes it possible to capture memories from big events on a canvas. 
Cindy's steps toward her current career as an artist started in her childhood. When she was young, Cindy's family culture always pulled her toward creativity.
"My parents were both artisans in their own right," she recalls. "My father was a woodworker. My mom was a crafter and interior decorator. And honestly, I grew up thinking all families were like that."
Cindy later went to art college, where she learned to focus her creativity on painting. However, at the time, she had no inclination toward the art type she currently uses to make her living.
"I did not know this type of art existed," she explains.
With her a degree in art education, her main career was teaching art, which she did for 12 years. But, bit by bit, things began to change. By 2015, people started to notice her work.
"I've always done different creative projects as a side hustle," she says. "Families would see my paintings somewhere during an event and then they would contact me and ask me to paint during their events."
Cindy is always a bit nervous before painting an event, but at her first outing, she was especially nervous.
"I had no idea what to expect. Didn't know if I had everything I needed, and that one wasn't really an event," she says. "It was a visual collage of local landmarks."
All the same, her first painting was a success, and she went on to focus her work on wedding events, which is no easy feat. Since weddings move so fast, Cindy must be equally fast with her brushes in order to capture the memories on her canvas and make the piece unique to her client.
She says: "I've always got the best seat in the house. I'm perched somewhere where I can watch everything happening. Conversations are happening around me about the couple. Really, every minute counts when I'm working, so stepping away from the easel to make sure I don't miss something happening in a different space of the venue requires flexibility, high energy, and the need to quickly refocus and translate each highlight of the event on the canvas."
In addition to being fast, Cindy must make tough decisions on how to "build" her paintings. There are many memories that can be captured at an event, but with only so much space on her canvas, she must have the awareness to choose the best memories.
"I arrive a couple hours before guests get there," she explains, "and use that time to layout the architecture of the space or the perspective of the scenery. It's just building layers and layers of layers. Sometimes I paint over them because I run out of room, or something significant happens for the client.
Though Cindy has done paintings for many different events, weekend weddings usually take up most of her schedule. Her work has gotten so popular that she has started traveling across the country to paint events. With a schedule that is constantly being filled, painting can be a tiring job. But Cindy keeps her motivation in a special way.
"It's just so exciting to continue hearing about a couple's story or their vision or the place that these jobs are taking me," she says. "It's so exciting that I can't wait to see who is emailing about a new project, and really I just love being there and seeing a couple's story get launched into their next chapter."