Photos by Keith Borgmeyer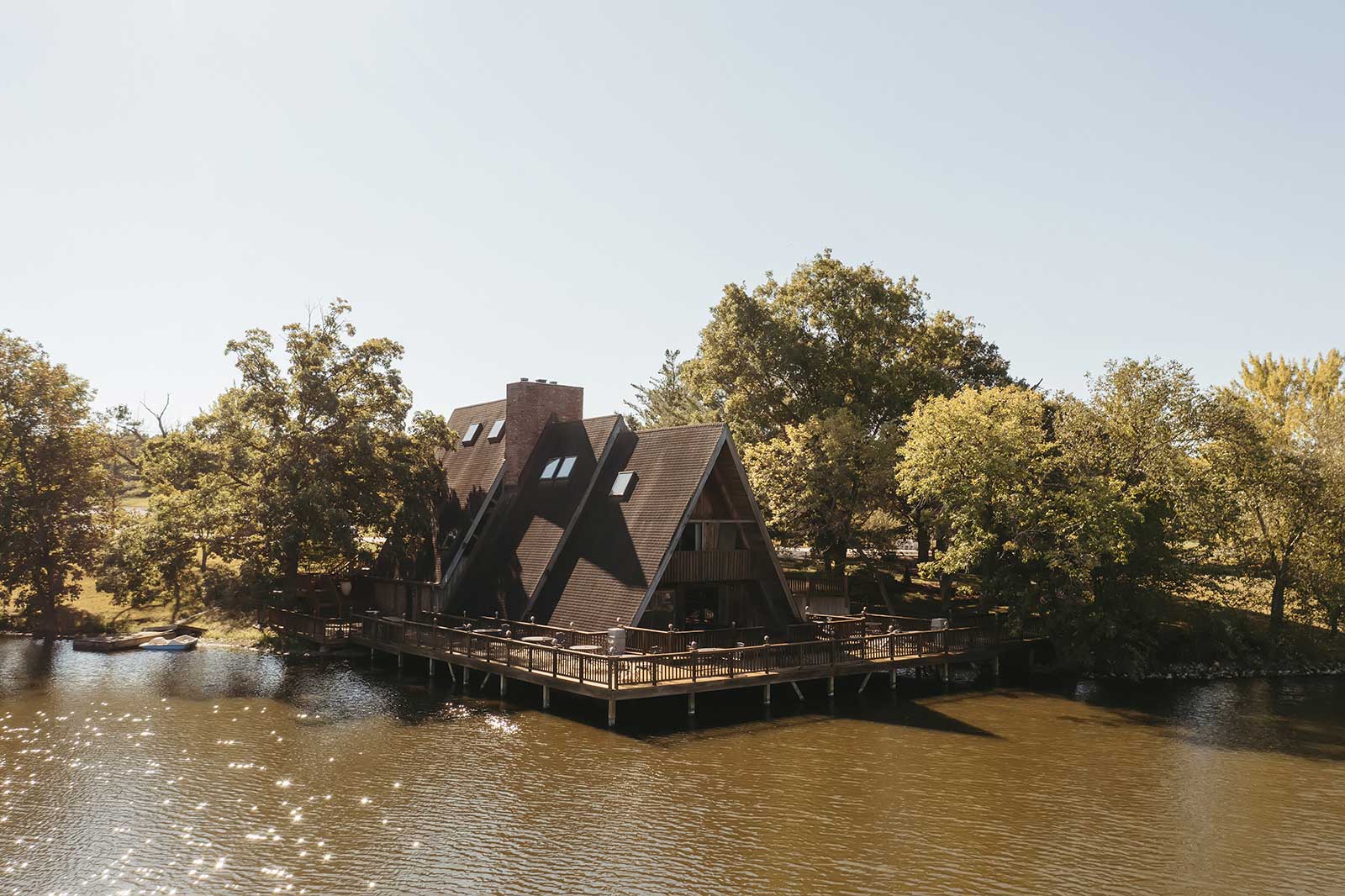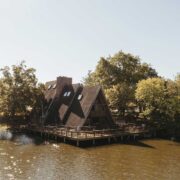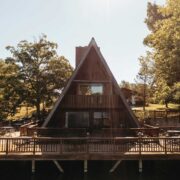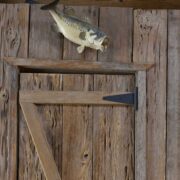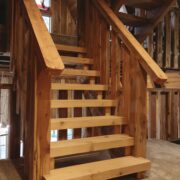 View Gallery
Cedar Creek Resort & RV Park provides comfort not far from home.
"We're the best-kept secret in the area,"
Linda Ordway, owner of Cedar Creek Resort & RV Park, says.
Cedar Creek may just be the most beautiful outdoor space in town that you've never heard of. Not to be confused with Cedar Creek Hotel & Event Center, a popular wedding venue, the Resort & RV Park lies on 167 acres just east of Columbia off of I-70 at 3251 Pine Tree Dr., not far from Artichoke Annie's Antique Mall. The resort offers a conference center, an executive A-frame lodge, six small cabins, and stalls for 75 RVs with utility hookups and paved aprons. It all overlooks Newman Lake, a great fishing spot.
Greg and Linda Ordway bought the property in 2010. Linda manages the day-to-day operations of the resort while Greg handles the administrative side. Previously, it had been a farm, a private retreat for three fraternity brothers who built three small homes around the lake to enjoy with their families, and even a home for a race horse. Immediately before the Ordways, John and Clarice Peters owned the property as Cedar Creek Lodge; they're the ones who developed the land as a corporate retreat for executives and built the six 800-square-foot, two-bedroom, two-bathroom cabins that remain overlooking the lake today.
A Pastoral Getaway
A great place to feel like you're on vacation just miles from home, the small cabins are lined with wood paneling throughout. Each boasts a small kitchen, a master bedroom with a queen bed, a loft with two queen beds, a living room with a sleeper sofa, and a porch with a swing. Each cabin sleeps eight. The cabins are a stone's throw from the lake and include access to a fire pit and picnic area.
The executive center, located in the A-frame lodge, is a great place for a corporate event, staff retreat, or family reunion. The 3,200-square-foot lodge has a commercial kitchen, dining space, living space with swinging sofas, an upstairs master suite with a brick fireplace, an amazing 3,000-square-foot deck that seats 200, and, of course, amazing lake views.
The conference center boasts 5,000 square feet, perfect for large events. There are breakout rooms, and the space comes with AV equipment. The Ordways plan to build a new conference center that hosts up to 400 in 2022.
Newman Lake, a 27-acre man-made lake, is stocked with a variety of fish for those who enjoy the sport. Linda says it is so overstocked that it's like fishing in your bathtub. Guests who are looking to just come and fish will need a reservation. Visitors can also enjoy paddle boats on the lake or hike through the 167 acres on foot or by horse, as the resort offers stalls and pasture for guests' horses.
An Assignment from God
For the first few years, the Ordways did book weddings on the property, but they had too many wedding parties damage the property to continue. In 2015, after being approached by groups seeking conference space with lodging for more than 50 people, the Ordways decided to make the resort's focus a conference space for Christian organizations in particular, offering meeting space to churches, youth groups, women's ministries, and the like.
This objective is in keeping with the Ordways' lifelong mission of serving God by serving those with disabilities. Since 1988, the Ordways have owned and managed group homes for men with emotional, physical, and developmental disabilities in Branson and Columbia. They had hoped to turn Cedar Creek into the location for another group home, which was the original reason behind buying the property, but, according to the resort's website: "The state denied that offer, saying they were no longer approving any institutional settings for homes. They came back with a suggestion that the Ordways could start a job development program, as that was the next focus for employment for those individuals with disabilities.
They received their contract under the name of Life Enterprises for pre-vocational services, job development, community employment, and day-hab in 2011."
The Ordways came upon this life mission when they were attending some Missouri Department of Mental Health meetings for people interested in taking an individual with disabilities into their home. They had previously taken care of a friend's teenage son with disabilities, which got them involved in this area of ministry. Greg, a minister, found himself asking God why he was guiding the family to help these disabled men, and Greg says God told him it was because he needed Greg to teach those with special needs about Jesus.
"That's not an answer from God — that's an assignment," Linda says. "That was 22 years ago, and we've been taking care of other people's children — who are adults, but children in their minds — and helping them get meaningful jobs ever since."
The resort employs 27 such individuals part-time, who work with about a dozen life coaches from Life Enterprises, one of the Ordways' businesses under the Life Christian Outreach umbrella. The coaches help the men learn skills and manage their work tasks.
"The whole reason we have this resort is to provide jobs for our clients — they do the cleaning, landscaping, handiwork," Linda says. "Things are not done fast here. We adapt what we do so they can continue to collect a paycheck."
COVID-19 Makes Business Boom
The popularity of recreational vehicles and campers during the pandemic has been well-documented; as the country shut down, those with the means to buy an RV had a ticket to travel safely. Without any advertising, word about the resort's 75-stall RV park with utility hookups overlooking a lake spread quickly. Linda says the RV park is constantly booked; while the park brought in $18,000 to $20,000 per month in 2019, Linda says that figure is up to $45,000 per month in 2021, with no signs of slowing down.
Linda says the resort is a "piece of heaven on earth" that you just have to see for yourself.