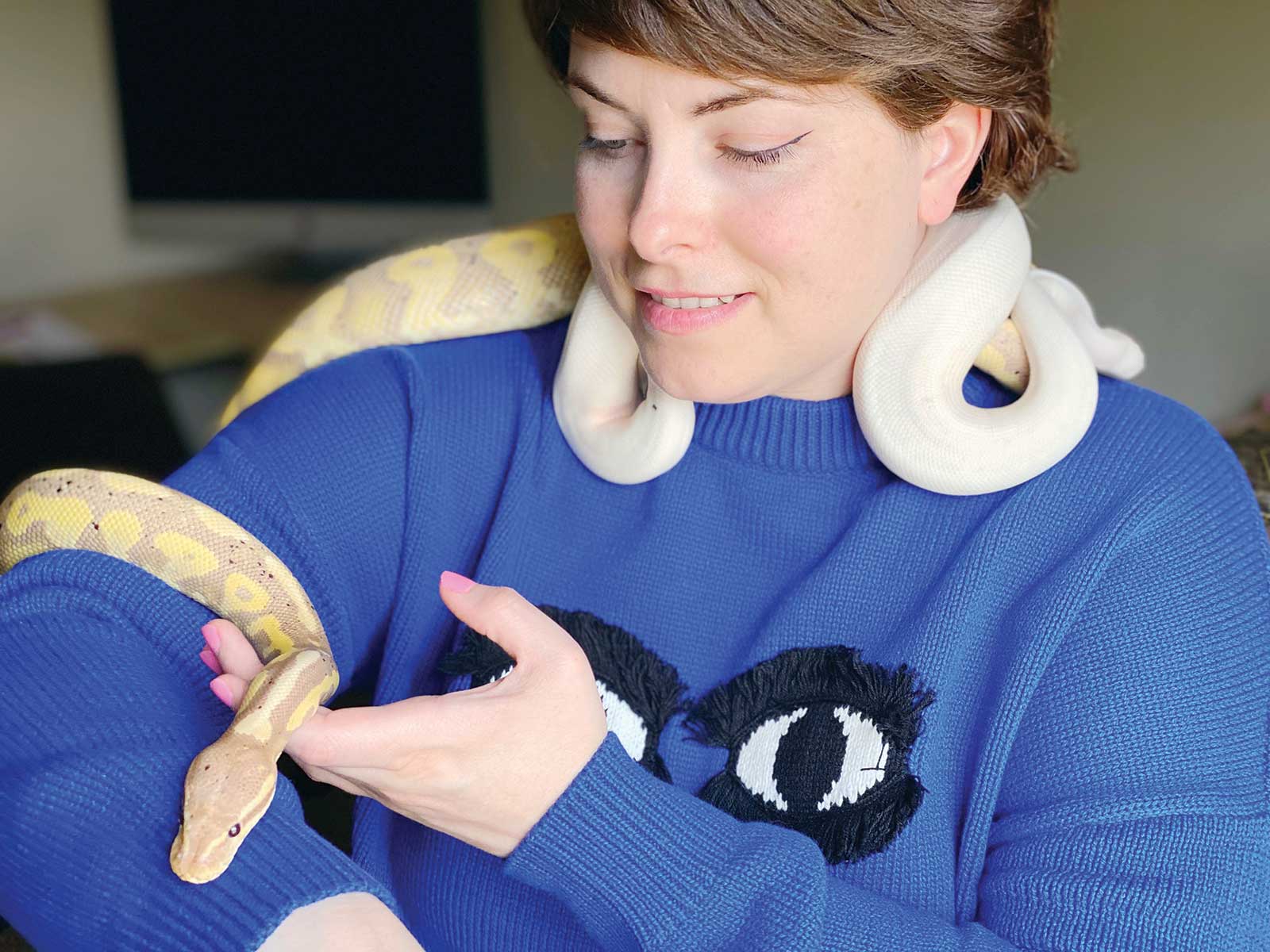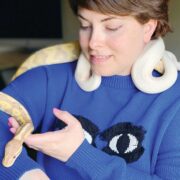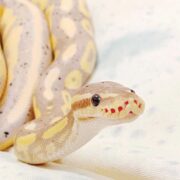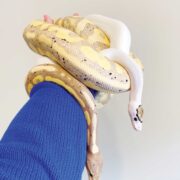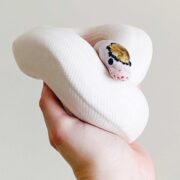 View Gallery
An interview with reptile enthusiast Mindi Wooley.
Snakes give people the heebie-jeebies more than any other animal. In fact, polls have shown that the fear of snakes is one of the most common phobias, second only to the fear of spiders. This fear is so deeply ingrained that many rental properties don't allow tenants to keep snakes.
However, for Mindi Wooley, snakes aren't anything to be afraid of. Instead, they serve as scaly companions and inspiration for her artwork.
Growing up in a small town in north central Texas, Mindi spent the majority of her childhood outside, searching the surrounding landscape for all sorts of creatures and creepy crawlies. "I think I developed an interest in reptiles and amphibians because they were a type of animal I could hold in my hand or observe very closely," Mindi says. "I couldn't really do that with mammals, fish, or birds!"
At 9 years old, Mindi caught her first serpent, a rough green snake, sparking a lifelong love for the animals. Mindi says she wasn't allowed to keep reptiles as pets while growing up, so when she finally moved into her own place, she bought her first snake and has been keeping them ever since.
"My favorite thing about snakes is probably how afraid of them a lot of people are. I'm fascinated by all wildlife, but I definitely have a soft spot for animals most people find creepy or ugly or gross," Mindi says.
Currently, Mindi has two ball pythons named Mr. Squiggles and Professor JellyBean. The snakes have their own room in her apartment where they can come out of their enclosures and explore (under supervision, of course). "I intentionally try to incorporate cuteness into my photos of my pets," Mindi says, "because I hope that the bright and happy colors will help others to see them in a more positive light!"
Squiggles and Jelly, as they are lovingly called, make frequent appearances on Mindi's Instagram page, as Mindi is an active member of the online reptile community. "I've met some really great people, and some of them have become close friends," Mindi says of the online community. "When I first started keeping snakes, I felt a little bit isolated because most of the people I knew in person just weren't interested in reptiles the way I was. The online community has really grown and is so inclusive and helpful! I love that I get to connect with and learn from so many others in the hobby!"
Alongside photos of her pets, Mindi posts the artwork she creates on her Instagram page. "Currently, I'm focused on drawing and painting reptile and amphibian species of the United States," she explains. "Not only is it helping me to grow as an artist, [but it's also] expanding my knowledge of native species, which is something I'm also passionate about!"
Though Mindi is not afraid of snakes, she recognizes that many people are. However, she wants people to understand that there is no reason to be afraid — snakes are scared of people, too!
"I think the most common misconception people tend to have about snakes is that they're naturally aggressive animals. In my experience, that just hasn't been the case," Mindi says. "All animals exhibit defensive behaviors if they feel threatened. Snakes want as little to do with humans as most humans want to do with them. If you do come across a snake in the wild, my best advice would be to observe it from a distance and wait for it to move along."
Follow Mindi and her pets on Instagram: @MindiWooley