Cultivating Future Teachers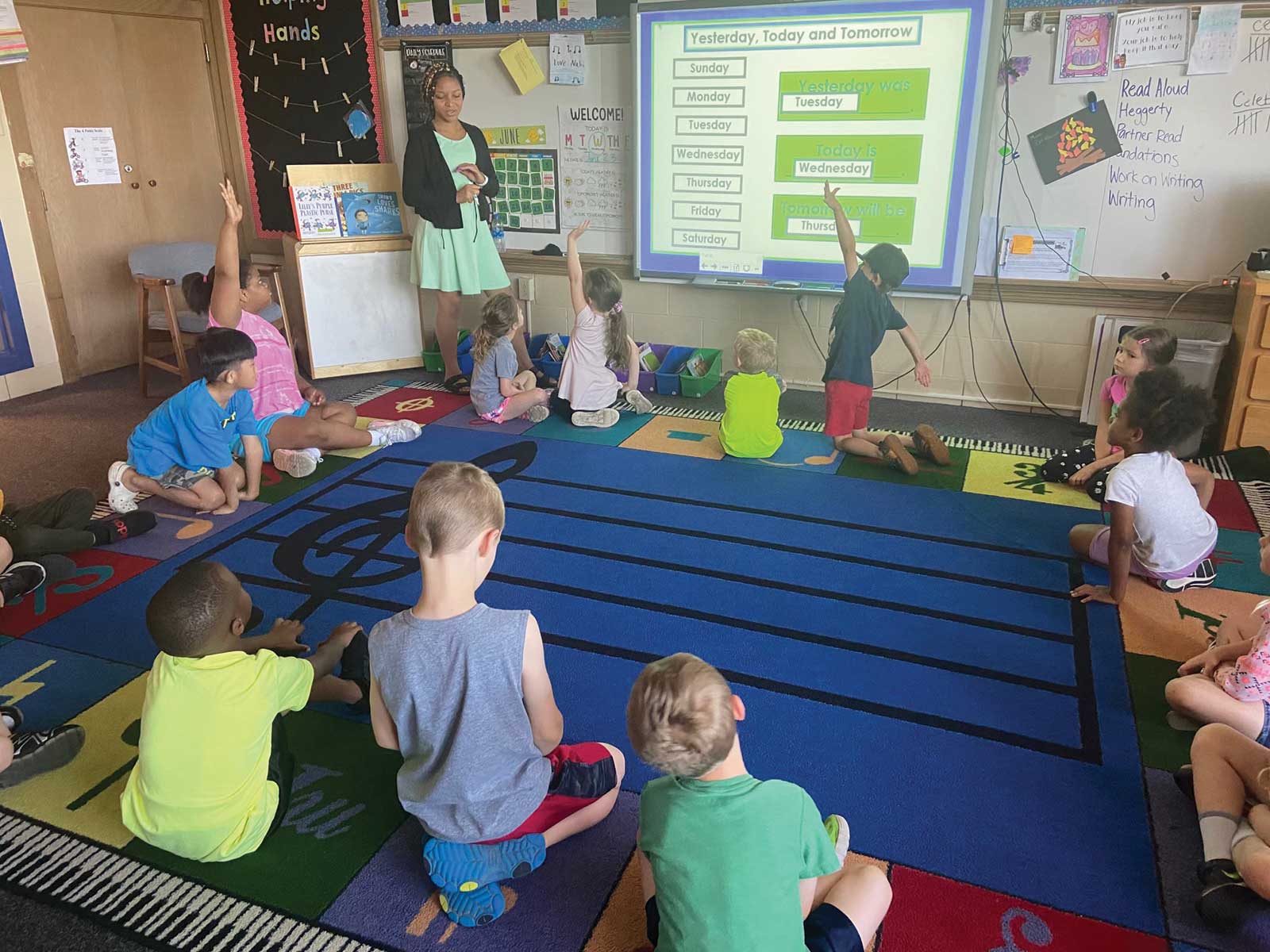 How COMOEd helps students reach their dreams of becoming educators.
COMOEd is a program that is committed to recruiting and retaining locally educated and culturally competent educators — educators that are aware of all cultures and know how to be sensitive to that.
COMOEd came to be because of Monica Naylor, former multicultural coordinator; continued because of Dr. Peter Stiepleman, Columbia Public Schools superintendent; and exists day-to-day because of Nicolle Adair, COMOEd supervisor.
The Beginning of COMOEd
"My role in the COMOEd Program began when I became the multicultural coordinator for the Columbia Public School district," Monica says. "The Minority Intern Program, as it was called at that time, was one of the programs under the umbrella of the Multicultural Department. As coordinator of the Multicultural Department, it was my responsibility to also coordinate the Intern Program. Eighth-grade students with a GPA of 2.5 or better were given an opportunity to fill out an application and go through an interview process to be selected to serve as an aide in summer school."
Monica firmly believes that to live and work in a diverse society, students must experience and be exposed to the cultural differences that are a part of everyday life. By placing teachers in buildings that represent the makeup of the student population, students are given the opportunity to learn about and respect diversity.
The Minority Intern Program was dropped in 2014 due to budget cuts, and Monica retired. However, talks of what happened to the program eventually started back up in 2015, bringing Monica out of retirement. At the time, 40% of CPS kids identified as people of color, while only 14% of professionals identified as people of color (for teachers, specifically, it was more like 7%). A program that started as a summer internship became so much more in the years to come.
"Monica had a visionary blueprint, and we worked to build upon that vision," Peter explains. "Teacher organizations, Worley Street Roundtable, and colleges were all represented this time around. Together, we created a pathway to becoming a teacher in the CPS district. Local colleges (Stephens College, Columbia College, and MU) began providing full-ride scholarships, including room and board, and MBS stepped up with donating textbooks."
How It Works
Students can get involved with COMOEd as early as their freshman year of high school. The summer internship aspect of the program is still in place — during the summer, students intern in the classrooms at various schools throughout the CPS district where they are challenged with supporting teachers in the classroom.
"We want students to be able to explore if they have a passion for teaching," Nicolle explains. "But we also want them to determine pretty quickly if they may not love this as much as they thought they would love this, which is okay, too."
By the second or third summer, student interns are pretty confident in the classroom. By the time students get to college, they know how to create lesson plans, classroom expectations, as well as how to create and provide boundaries in the classroom.
COMOEd goes beyond internships and scholarships, though. The program's leader, Nicolle Adair, is not just leading the program — she is a mentor and supporter for each of the students involved.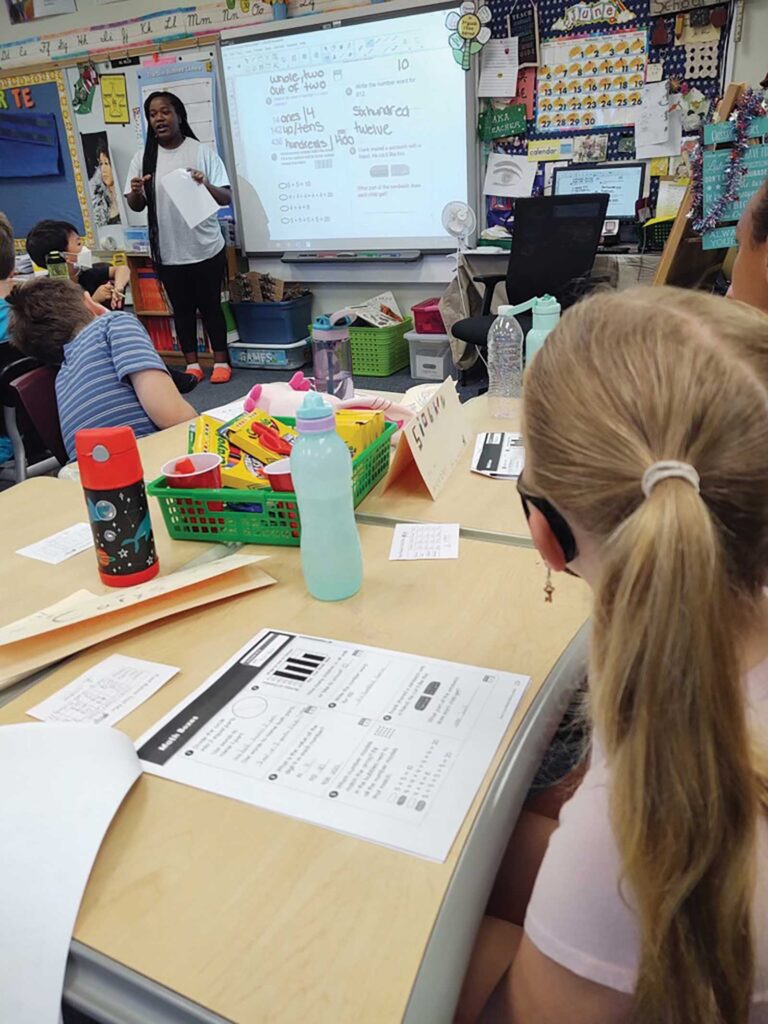 "I love helping students find their voice," Nicolle begins, "And learn to be okay with not being perfect at everything. It's never about GPA or ACT scores — it's more than that. When I see a student that could barely make eye contact start standing up for themselves, then I know we, as a program, are getting somewhere."
Nicolle herself is not formally trained as an educator. She has a background in nonprofit administration.
"But my God-given talent is that I'm really good at helping people cross the finish line and meet their goals," Nicolle says. "The thing about people who want to be educators is they have always wanted to be teachers. I interview these kids and they tell me they have wanted to be a teacher since they were five years old. The coolest part of my job is the fact that I get to help match students with their dreams."
Supporting COMOEd Students
During the school year, high school students are checked on and always supported, but it is really the college-aged students in the program who get an overflow of support from Nicolle.
"College is hard," Nicolle states. "My students have faced challenges. They've been through a pandemic. Some of them have lost roommates and friends to gun violence. Some of them have been homeless. I mean, collectively as a group, they have been through a lot and are still standing."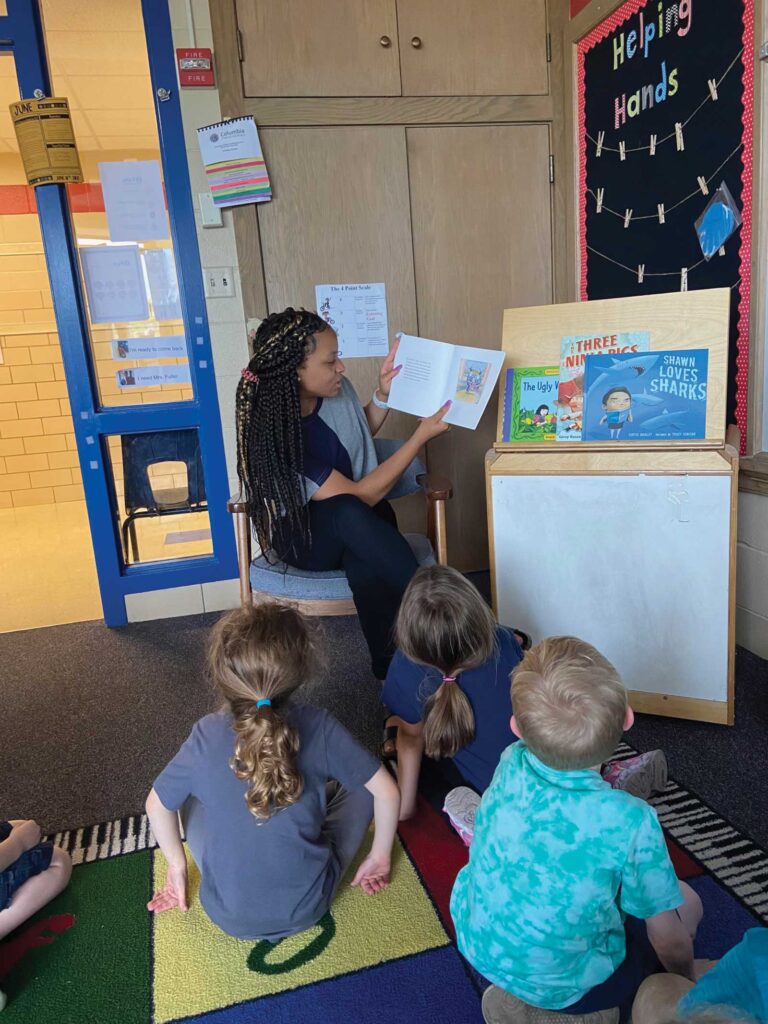 When the pandemic started, the students involved in COMOEd immediately felt an immense amount of pressure and felt very isolated from each other, but Nicolle's motto continued to ring true even through the toughest times: We don't quit.
"My students have always had to be resilient in life. You can knock my students down 10 times and they will stand up 11. That's just who they are," Nicolle explains. "They have had to navigate life that way. So they don't quit. It may not be graceful, it may not be pretty, but they get back up."
Success for the Program
Tyus Monroe graduated from Columbia College in Spring 2021 — the first graduate to make it full circle in the COMOEd program. Tyus is currently teaching at Cedar Ridge Elementary School.
"I'm super proud of her. The joke was that when she walked across that stage, I was walking with her. To actually see her do this," Nicolle pauses. "I mean there were so many tears and frustrations leading up to it. College is a unique journey for many students, but college is different for students who have other challenges in life. It's sheer determination."
At every point during her job, Nicolle circles back to one question: How are we retaining and developing the students we are supporting?
There is not another program like COMOEd in the state of Missouri. This program has been through a series of trial and errors, pivots, and bumps along the way — all of which is a part of the process when creating a system that is committed to supporting these students in a way that has never been done before.
"If we are interested in combating the shortage of educators in this country, we must do things differently," Nicolle says. "It has to look innovative. We have to challenge ourselves to look at our system and ask, 'Are there barriers in place that we need to confront and figure out? Are we valuing educators? What do we need to do differently? Are we supporting them in the manner we need to support them? What do we need to do differently?' COMOEd addresses that."
COMOEd recently added Whitney Moore to the team. She will work to support graduated COMOEd teachers as they begin teaching in schools. Additionally, they have talked about how the program can be better, potentially looking at who is in the system as a paraprofessional or an aide and helping them get their teaching degree. There are also hopeful conversations about how COMOEd can be a national model.