Photos by Keith Borgmeyer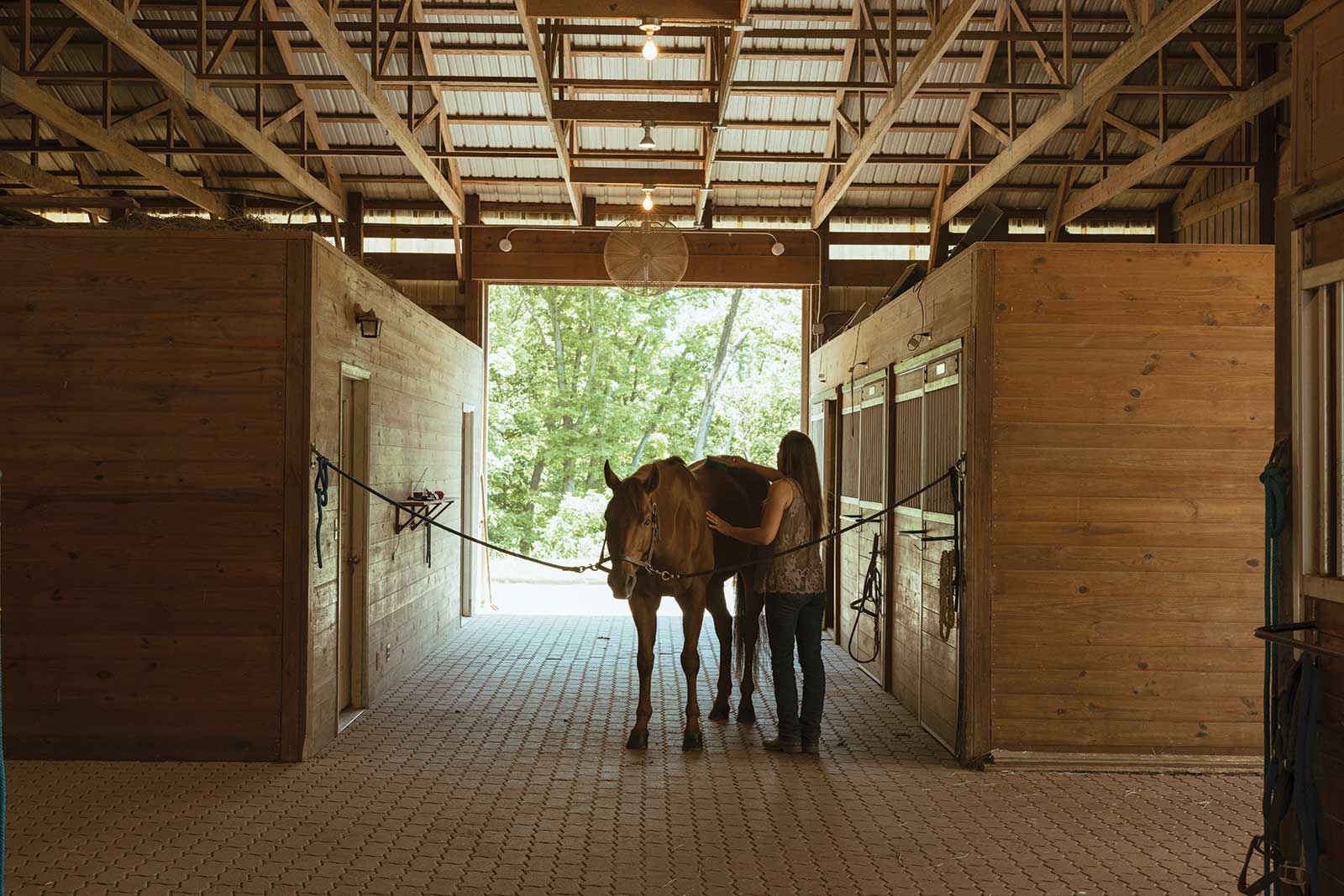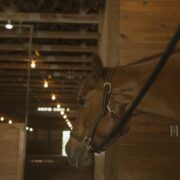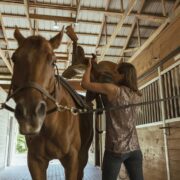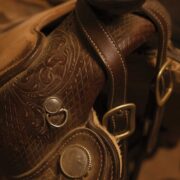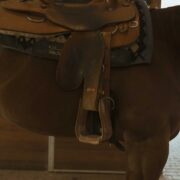 View Gallery
A local horse trainer gets horses and riders ready for competition.
The story of a girl who grew up loving horses is as American as apple pie. But that girl growing up to start her own  equine business is perhaps a less common story. That's the case with horse trainer Caitlin Trowbridge, 31, owner and operator of Timber Ridge Performance Horses, in Rocheport, which opened last August. Her mission at Timber Ridge is to train riders and horses alike to compete in Western riding competitions. 
"I grew up on a farm, but we had more cattle and row crops. Grandad had a couple of pasture ornaments that I always wanted to mess with, and I always had that drive to be around them," Caitlin remembers. "It got serious when I was 13 or 14, when I leased a horse to show at the county 4H fair. When I was 15, I bought my own horse and started showing and training and built from there."
Caitlin came to Columbia from the Peoria, Illinois, area in 2007 to attend Stephens College, where she received her bachelor's degree in equine business management. She then went on to receive her MBA from Stephens with the hope of teaching there, a goal she achieved in 2019 when she became an adjunct professor, serving as the Western riding instructor. She has taken her students to Timber Ridge for practice and trail riding experience.
"I've always had more of a drive to own a training operation — I wasn't as interested in veterinary services or the science track. I was always a little more entrepreneurial and business-minded," Caitlin says. "That's what attracted me to Stephens College. It was a four-year option. A lot of other equine schools offer two-year equine science degrees, and that really wasn't what I was looking for."
Timber Ridge is home to six horses. They're American paints and American quarter horses, both of which are breeds that are ideal for Western riding. Caitlin offers horseback riding lessons, primarily to students who already have some experience and who want to improve their skills for competition. She also trains horses for those competitions. Most of her horses have prior show experience, but she tries to improve their skills.
In training horses for competition, Caitlin focuses on Western all-around training, meaning she wants horses and riders who are skilled in multiple competition events. For Caitlin, those events are Western pleasure, horsemanship, showmanship, hunter under saddle, and equitation. Some of these classes are judged while the rider is on the horse, and others are judged while the rider is on the ground leading the horse (or doing "ground work").
"A lot of what I do is concentrated on making sure the horse knows how to focus and how to come back to a relaxed state. These can be worked on whether you're riding or doing ground work," Caitlin explains. "I am often breaking down maneuvers I want to teach and using different pressures or cues in a consistent manner until [the horse] understands what is being asked. Horses learn from the release of that pressure, so timing and consistency are very important."
She teaches riders how to use those pressures and cues to get the horse to do what they want so that rider and horse can communicate as flawlessly as possible during competition. She also offers the opportunity for people to haul horses in to ride for the day, whether they want to use arena space or trail riding space. In talking to Caitlin, it is clear that the safety and well-being of her horses is her top priority. They are very smart and carry distinct personalities, likes, and dislikes. She loves discovering those likes and dislikes and finding ways to keep those smart brains stimulated.
Timber Ridge is also home to horses who board there for training. She also hopes to offer trail riding to students who have completed some of her classes to ensure they can safely handle the horses out in the open. The farm offers six to eight acres of pasture, nine horse stalls, a 100-foot by 300-foot indoor arena, and a 150-foot by 450-foot outdoor arena. She rents the farm, and Caitlin hopes that in 10 years or so, she'll be able to buy her own farm with more stalls where she can acquire more horses and expand her services. She plans on staying in Mid-Missouri. For the time being, she's ready to get more into horse training this summer, which will be the first full competition season for the business. She also has a couple of mares she hopes to breed, perhaps in 2022.
Caitlin is also interested in working with local organizations. In fact, just this April, Timber Ridge hosted the Future Farmers of America Judging Contest. The contest teaches high schoolers how to be horse show judges, helping to ensure the next generation of judges is well prepared. Caitlin and some of her students put on a mock horse show for the students to judge. She thinks everyone who is interested in riding should have the opportunity to do so. "I like working with people who maybe wouldn't have access to horses," she says.
---
Know Your Horses
Pasture Ornament: Horses that have been retired from riding or labor and have been set out
to pasture.
American Quarter Horse: A breed commonly used for Western riding competitions. They come in a variety of colors and got their name from being able to outrun other breeds in short distances of a quarter mile or less. Some have been clocked running at 55 MPH!
American Paint Horse: Another breed commonly used for Western riding. They often look like Holstein cows, sporting dark coats with white spots or light coats with
dark spots.
---
Know Your Show Classes
A class is an individual competition at a horse show. Multiple horse-rider pairs compete in each class, usually in an arena. Some classes are done from the ground, others while riding.
Western Pleasure: This class is for demonstrating the pleasure of Western riding. Each horse and rider pair are judged on ability to perform three gaits twice: a walk, a jog, and a lope. Usually backing up is included. The horses are judged on their gaits, and the rider is judged on their ability to control the horse.
Horsemanship: The rider is judged on things like posture, riding finesse, and angles while maneuvering the horse through a prescribed pattern of movements.
Showmanship: The rider is judged on appearance, confidence, and poise. The rider is on the ground and leads the horse through a pattern of movements.
Hunter Under Saddle: The horse's movements and mannerisms are judged. They are judged on their alertness, willingness to work, cadence, and crispness of transitions between gaits.
Equitation: This class is all about the rider's ability to control the horse with cues, which should not be obvious.