Photos by Keith Borgmeyer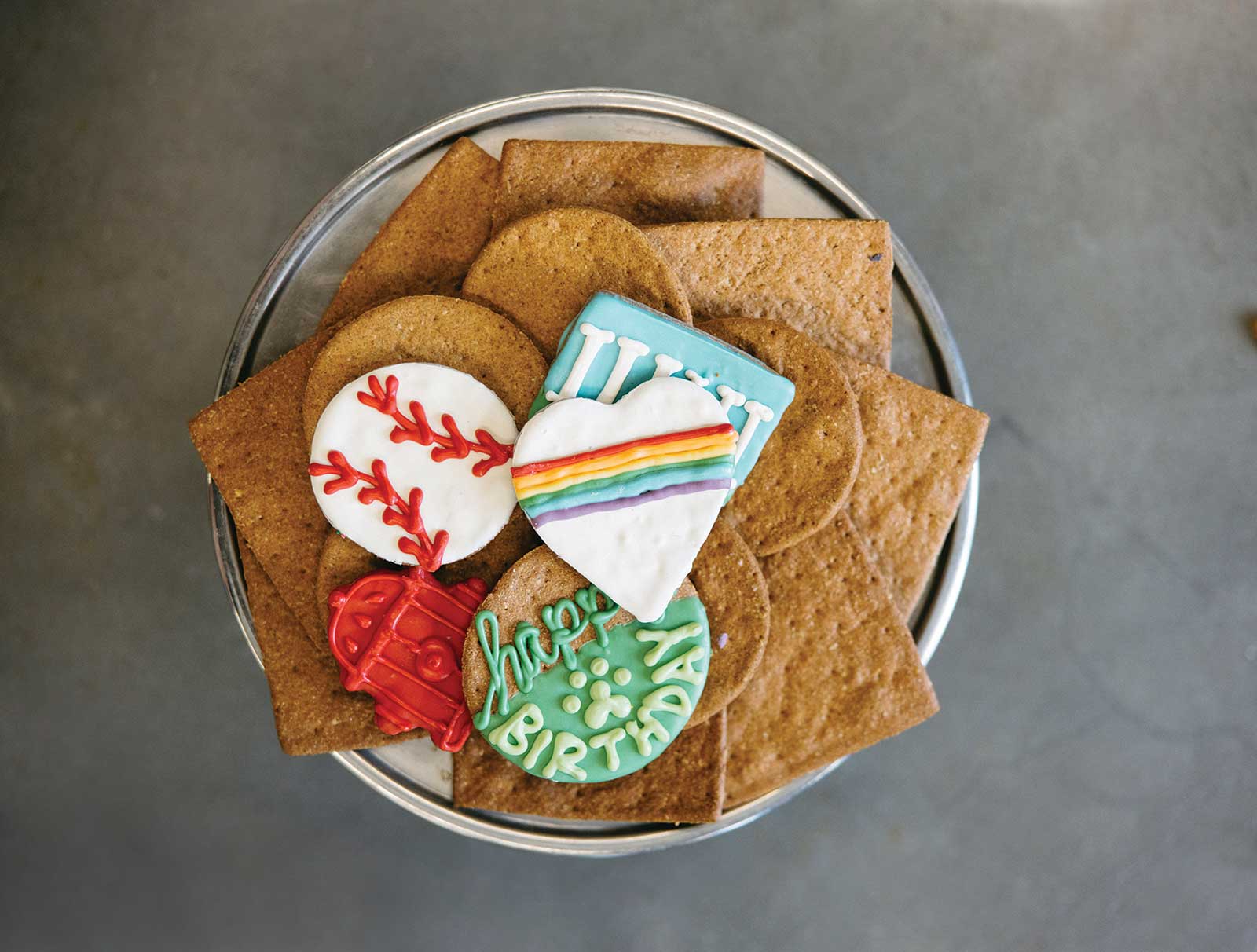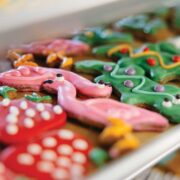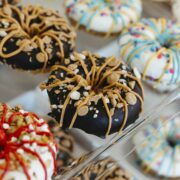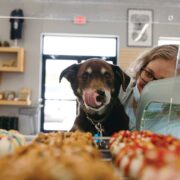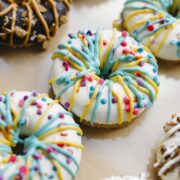 View Gallery
The namesake of two beloved pets, Lizzi & Rocco's Natural Pet Market has been providing high-quality, all-natural products and services to the four-legged population of Columbia for the past 22 years.
How it Began
When Kyle Schlosser found himself unemployed during the 2009 recession, he and his wife, Jessica, decided to make their "back-burner dream" a reality and opened the original Lizzi & Rocco's on Nifong Boulevard. "I said to Kyle, 'Let's do the darn thing,' and here we are 12 years later," says Jessica.
For the first five years, Kyle managed the store full-time, often with their infant daughter in tow, while Jessica continued to work at MU, pitching in at the shop on nights and weekends. In 2014, when Jessica was six months pregnant with their second daughter, she quit her job to focus on Lizzi & Rocco's as they opened a second location on I-70 Drive Southwest in the former Award Pet Supply building — where, ironically, Jessica worked during college.
Jessica says their two daughters, now 7 and 6, basically grew up in Lizzi & Rocco's. "Audrey says she's going to live in the cat room one day. She wavers back and forth between wanting to be a groomer, trainer, or the boss. Josie wants to be the baker," Jessica says.
Over the years, Jessica and Kyle have gained a great deal of knowledge about all-natural pet supplies and holistic care. "I did all the trainings I could get my hands on. It was so fascinating," says Jessica. "We know that quality nutrition is the foundation for a pet's health, so we work hard to ensure our foods are free of the fillers, dyes, and other junk you want to avoid."
The Bakery
Initially, Lizzi & Rocco's mostly carried pet supplies, only occasionally baking specialty items at home, including birthday cakes for friends or holiday items. In August 2017, while sponsoring a roller derby team, Jessica and Kyle met Frankie Russick, an MU graduate with a journalism degree.
Unhappy with her job at a local advertising agency, Frankie joined the Lizzi & Rocco's team as a sales associate. She soon realized that although she did not want to be a manager, she could combine her love of pet care and baking to continue to expand on the Lizzi & Rocco's mission.
In 2020, Kyle and Jessica closed their original Nifong location and opened their expanded new store in Green Meadows, which included the space to have a full commercial kitchen and bakery, where Frankie is the head baker.
"It's so cool having all these opportunities to play around and try new things in the bakery. It's low stress, so on a bad day, I give cake samples to dogs and it brightens my day," says Frankie.
The bakery showcases a colorful array of pet-friendly treats including cookies, cakes, and muffins. All the baked items are made with regular ingredients such as flour, coconut flour, eggs, applesauce, honey, cinnamon, oats, and bacon, and all are made avoiding salt, sugar, and preservatives.
In addition to the bakery's daily offerings, specialty items can be ordered in advance, including birthday cakes, "gotcha day" cakes (for adopted pets), gender reveal cakes (for the dogs of expecting parents), and even wedding favors. "Everything is totally edible for people, too. There is actually a professional photo of a child eating one of my dog cookies at a wedding," Frankie shares, laughing. "I've made cakes for ferrets, goats, alpacas, horses, birds, and a pig — no bacon in that one. We're secretly messing around with some new baked items with cheese."
Frankie tailors all the Lizzi & Rocco recipes to be animal-friendly and relatively tummy-friendly. For Thanksgiving each year, Lizzi & Rocco's collaborates with Peggy Jean's Pies, using their salt-free pie crust to make holiday desserts for pets.
Jessica and her team also work directly with pet owners to design nutrition plans tailored to their pet's specific needs. They work to educate pet owners to address any persistent behavioral issues and demystify some vaccination myths, leaning toward a more holistic approach to pet care. "We often encourage pet owners to 'boost their bowls' and add in fresh, less processed foods found in our frozen section," says Jessica. "It makes sense. Dogs should consume foods that are similar to a dog's wild ancestors. This includes bones, fat, meat, and vegetable materials."
Nutrition is often the key to solving a wide variety of issues. "We had a customer who came in frantic because her friend had an appointment to euthanize a 4-year-old cat with chronic diarrhea, and no vet could find a solution," Frankie says. "We managed to alleviate the issue by changing the diet, and she is now a happy 9-year-old. We have so many customers who have said we've extended the life and quality of life of their pets. . . . We are a linchpin in these animal-centric scenarios. People come in not knowing what to do and leave with answers. We can also point people in the right direction when it isn't something we do."
Giving Back
Over the years, Jessica, Kyle, and their team have come to know and care about more than their customers' pets — many of their customers have become dear friends, as well. Jessica says she loves watching dogs grow up and people grow as owners. "We connect people with resources, and we connect rescues with donors," she says.
Lizzi & Rocco's has raised more than $100,000 over the years for various animal charities through in-store and community fundraisers, including the yearly Dog Paddle, Pints for Paws, and Pawject Runway, which all benefit local rescues.
Lizzi & Rocco's also offers both self-service and full-service grooming as well as dog training and special weekly events, such as kitten yoga hosted by Columbia Second Chance and breed meetups. The new event space at the south store can be rented for pet birthday parties or other special events.
The Lizzi & Rocco's team's passion for pets is evident in everything they do. "It's a great platform and audience to help animals on a niche level and a broader level for the Columbia community," Jessica says. "We get to do a lot of cool stuff."