Photos Provided by Boone Health. Timeline by Jessica Park.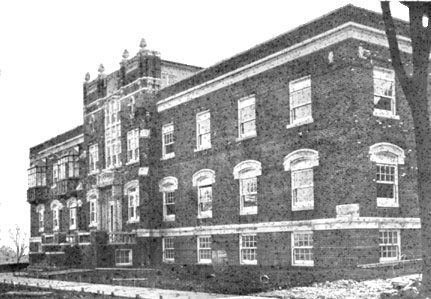 Boone Health's 100-year history of providing care.
One hundred years ago, Boone County Hospital hosted a celebratory grand opening of its new building. The 40-bed hospital was built in the wake of a worldwide pandemic, the Spanish flu.
Fast forward a century and you'll see that Boone is in the midst of another momentous year, transitioning to independence in the midst of the COVID-19 pandemic.
"This is our 100th anniversary," says Dr. Robin Blount, chief medical officer of Boone Health. "I remember growing up in Columbia, and Boone Hospital was the county hospital. We've continued to grow and provide excellent care and change with the changing face of medicine."
Being able to pivot and respond to the needs of the community has been a part of the hospital's history since its early days. By 1954, the hospital was already outgrowing its facility and added a new wing named after Dr. Frank Nifong, Boone's first medical chief of staff. This original part of the hospital is still in use and, in fact, is where Robin's office is located. Today, while it's still our community hospital, the 392-bed, full-service hospital serves 26 counties.
Growing to Serve Patients
Over the years, Boone has continued to grow its facilities and its network of providers, adding an 80,000-square-foot outpatient services tower in 2006 and an eight-story patient tower in 2011 to provide more private patient rooms. "Boone is part of remaining at the cutting edge," Robin says. "Years ago, we had hospital wards and shared rooms, and the need was for private rooms. The south tower allowed us to expand capacity, expand the intensive care unit, and provide those private facilities."
Dr. Jerry Kennett, former chief medical officer and current president of Boone's board of trustees, also remembers the earlier days of the hospital and describes the changes as dramatic. "Back in the 1970s, there were only two or three bays in the emergency room. It was a totally different environment," Jerry says. "The hospital was so full that patients were in the hall, separated by temporary curtains."
In 2016, the Nifong Medical Plaza opened, offering primary care, imaging and lab services, and physical therapy to the growing community in south Columbia. While this new location provided more convenient services to Columbians, Robin points out that Boone is also expanding its presence across the state to make health care more accessible in other communities, too.
"We began creating a primary care network in many areas in Mid-Missouri," she says. "We know there's a shortage of physicians, and we have expanded that to give rural areas an opportunity to see a doctor or nurse close to their home with connections to Boone. You can't always drive two hours to a doctor's appointment, so we're trying to provide care at that site."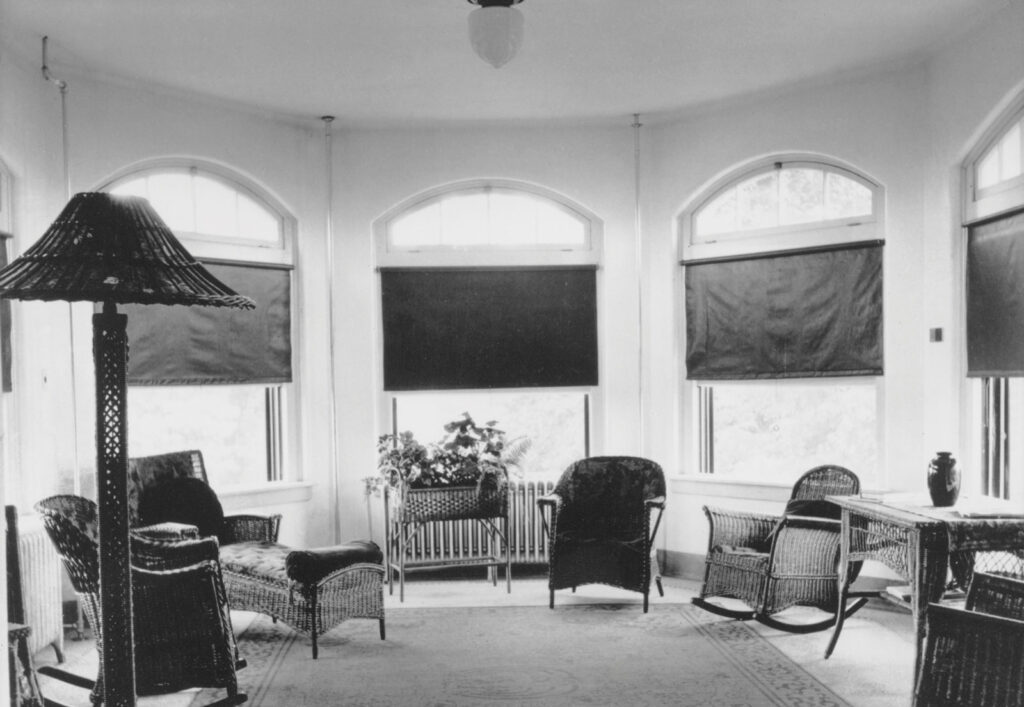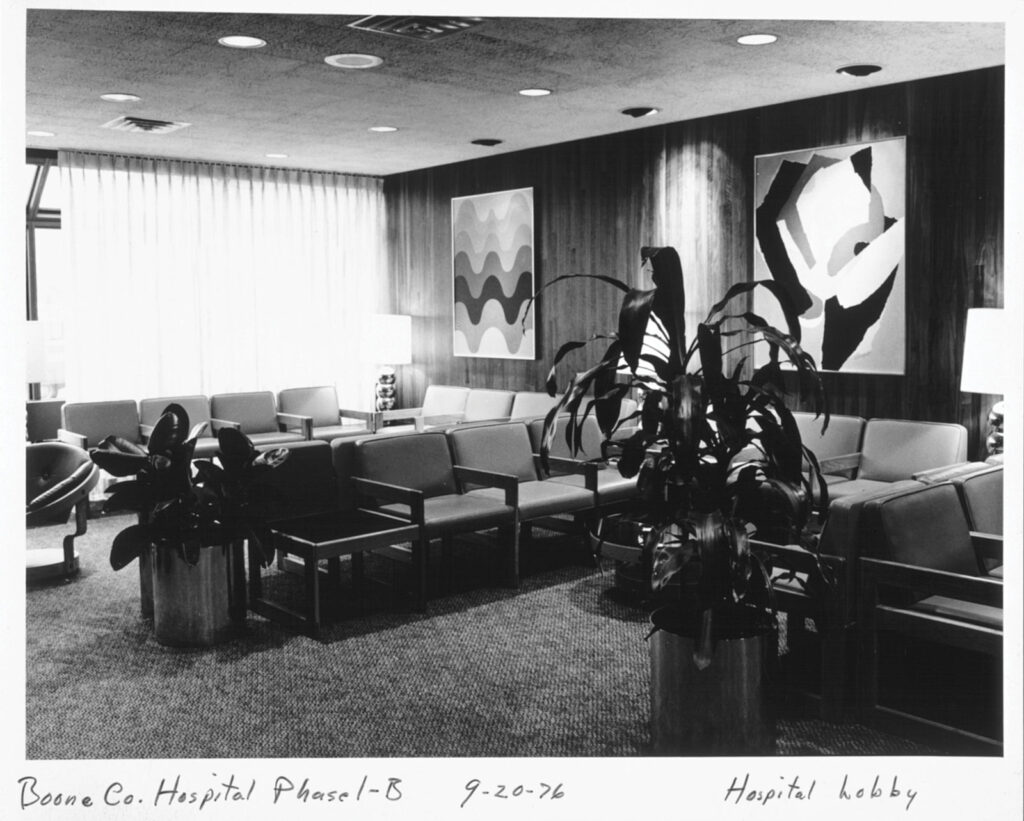 Advances in Patient Care
Jerry describes advances in patient care over the years as night and day. During his own cardiology training in the 1970s, for example, there were no echocardiogram procedures. "In every single field, things have changed — from where things were extremely invasive to now, when so many things are in one night and out the next, making it easier for patients to get things done," he says.
Boone was the first hospital in central Missouri to have an MRI unit and has always been a progressive hospital, Robin notes. "We have a great batch of specialists and physicians who gain the expertise and bring that here to us, [like with] robotic surgery and laparoscopic surgery before that," she says. "We are at the forefront with new technology and services, so as medicine changes, we change. We're very proud that we offer so many new procedures and treatments."
That challenge to advance has continued during the COVID-19 pandemic, when Boone worked together with the Columbia/Boone County Health Department, MU Health Care, and other entities to prepare and provide the most updated information to the community. "People need information and need to know what's going on in their community and their hospitals," Robin says. "We did everything we could to know the most updated information on how to treat patients. It was very much a challenge, but a team effort."
Boone provided its first COVID-19 vaccine on December 17, 2020, and as of March 2021 had vaccinated 15,000 people. "We're proud to be part of the vaccinator effort and we'll continue that," Robin says. "It's our best chance to get back to normal. We need to keep encouraging people to get the vaccine."
Local Voice, Local Control
After 32 years as part of the BJC HealthCare System through a lease agreement, Boone Hospital Center transitioned to an independent health care organization on April 1 and is now known as Boone Health.
"The most difficult decision I've seen is the decision we had to make regarding the future of the hospital," says Jerry. As part of its transition process, the board of trustees added six new community members to create an 11-member Boone Health Governing Board. The expanded board will be responsible for the governance of the hospital and its services.
The board has seen an extremely positive response from the community, Jerry says, mentioning the notes on his desk he's received from people throughout the community praising a positive move in the midst of a pandemic. "The community has this feeling of 'we're getting our hospital back,'" he says. "The citizens of Boone County feel positively that decisions are made here and it's back in our hands."
Patients can expect the same high-quality care, while local control gives Boone the opportunity to be more of an engaged presence in the community. "We'll see a more nimble organization that can respond to the needs of the community with local voice and local control," Robin says.
Boone looks forward to the next chapter in its history and the advances that will surely come with it. "The hospital owes a debt of gratitude to a lot of its founders. There were a few hard-working physicians and some really devoted people of that generation who spent their lives here and turned the hospital into a fine institution for health care," Jerry says. "We appreciate all those people who did such a great job to build such a strong foundation for quality health care."
---
A Health History
May 30, 1920: Construction crews break ground on what would become Boone County Hospital. The April 19, 1920, Columbia Daily Tribune had reported: "It will be the hospital of all the people. And to it, from every section of the county, they may come, regardless of race, sex, religion, or color."
December 10, 1921: Boone County Hospital hosts a grand opening with refreshments and live music. On December 14, Ella Hickam becomes the first patient admitted to the 40-bed hospital. The next day, Drs. Frank Nifong and Andrew McAlester jointly perform the hospital's first surgery — a hernia repair – in the new operating bay.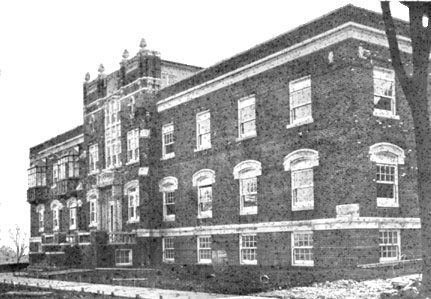 December 24, 1921: Fannie and William Etheridge welcome David, their third son and the first-ever Boone Baby.
1930s: Boone County Hospital weathers both the Great Depression and a tuberculosis epidemic.
1953: The Pink Ladies of Boone County Hospital Auxiliary form the hospital's first volunteer services program.
1954: The hospital opens a new wing named after Dr. Frank Nifong. Further expansion includes additional wings in 1959, 1973, and 1979.
1964: Boone County Hospital treats its 100,000th patient.
1967: Boone County Hospital begins its own ambulance service.
1980: The board of trustees rename Boone County Hospital to Boone Hospital Center to reflect the hospital's growth and expanding service area.
1981: Barbara Weaver is the first woman elected to the Boone Board of Trustees. She serves as a trustee for more than 30 years until her retirement in 2015.
1988: Boone Hospital Center starts its first lease with Christian Health Services.
1993: Christian Health Services merges with Barnes–Jewish Inc. in St. Louis to form BJC HealthCare.
2005: Boone Hospital Center earns its first Magnet designation from the American Nurses Credentialing Center's Magnet Recognition Program. It's the highest honor a hospital can receive for nursing. Boone earns Magnet designation again in 2009, 2014, and 2019.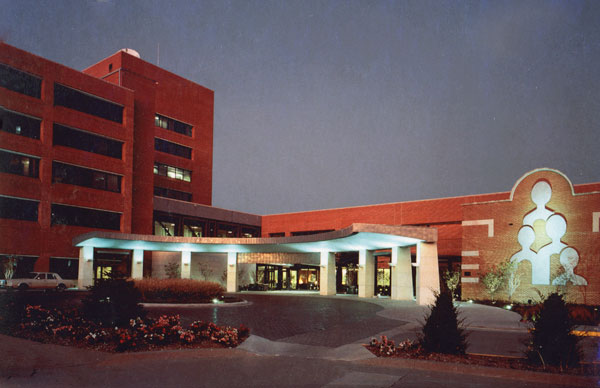 2006: Boone's 80,000-square-foot outpatient services tower adds room for diagnostic screenings and minimally invasive procedures.
2011: The hospital's new eight-story patient bed tower provides private rooms for more patients. Opening celebrations include a public event giving community members a chance to tour the hospital.
2011: Boone takes health screenings on the road with the launch of its Mobile Health Unit.
2012: A new healing garden provides a calm environment for patients, visitors, and employees. The garden includes bricks and pavers honoring donations from the community, medical staff, employees, and patient families. In 2016, the garden is dedicated to Barbara Weaver.
2014: The Norm and Virginia Stewart Cancer Center at Boone Hospital Center opens.
2016: The Nifong Medical Plaza opens in south Columbia.
August 2019: The trustees announce their decision to transition Boone Hospital Center to an independent community hospital in 2021.
January 2020: Boone Hospital Center and Stephens College announce the joint development of a new nursing program. The first class begins in fall 2020.
April 1, 2021: Boone Hospital Center enters its next phase as an independent community hospital.