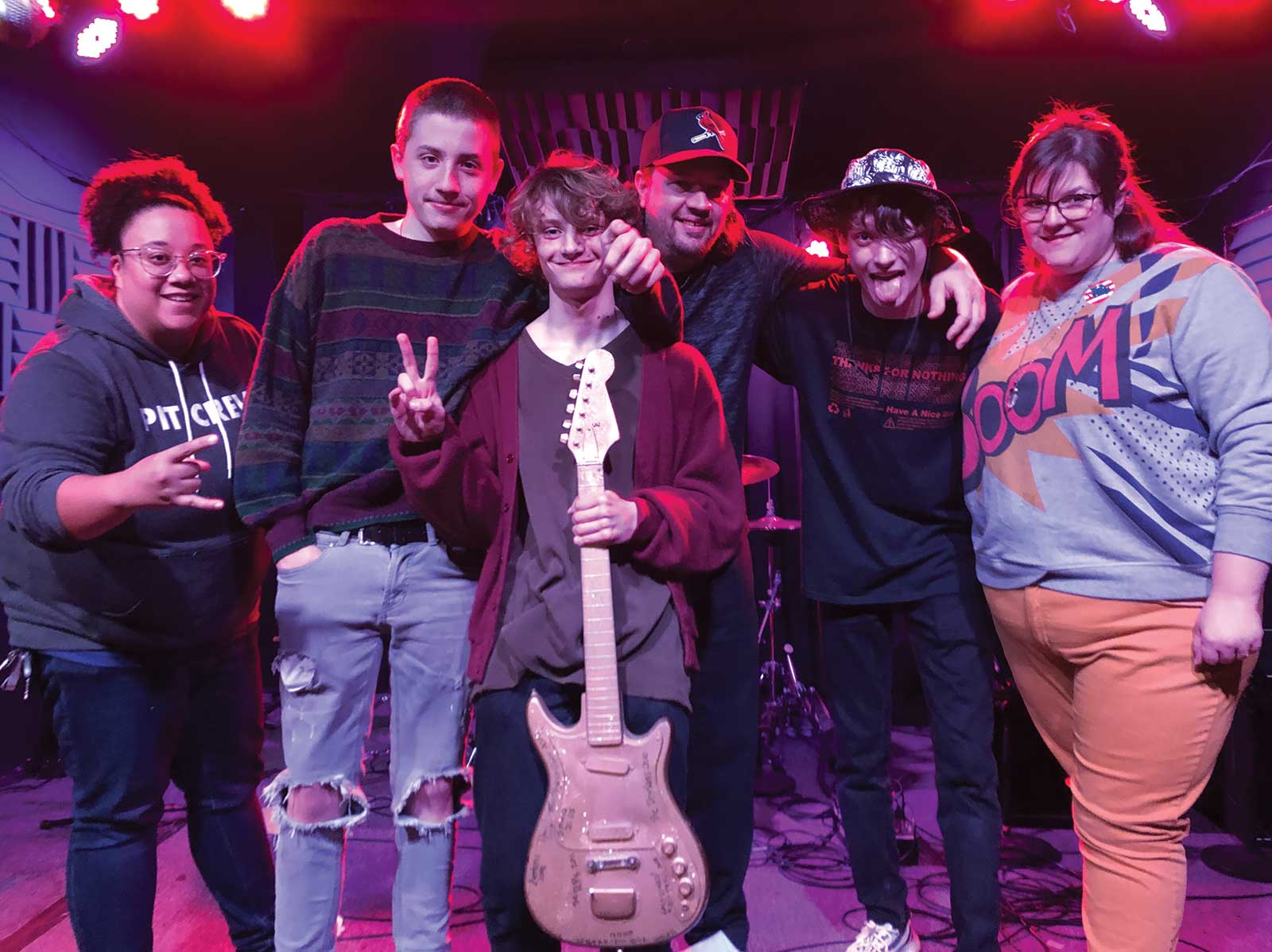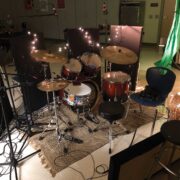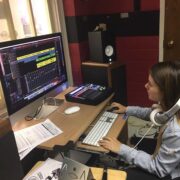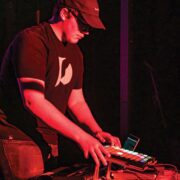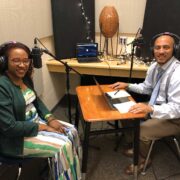 View Gallery
Audio recording program Darkroom Records encourages musical creativity in Columbia's schools.
For the musically inclined student, Darkroom Records is the ultimate extracurricular activity. Launched in the fall of 2014, it has grown from humble beginnings into a dedicated, fully operational audio recording studio.
Darkroom is an invaluable resource for students seeking a future in the creative side of the music industry. Whether you're trying to lay down your first song in a proper studio or looking to pursue a career in audio engineering, the program offers first-hand experience in both, as well as internships that can lead to future opportunities. And it's all free.
Maddie Harmon, a former COMO Magazine 20 under 20 select, discovered Darkroom while attending Tolton Catholic High School, which lacked a music program. Maddie has since gone on to study audio engineering at Belmont University, in Nashville, where she currently lives.
Maddie credits Darkroom with giving her the knowledge to excel even at an early stage in her career. Before she went to college, she'd already logged many in-studio hours, recording projects by fellow students for Darkroom's compilation albums. Flash-forward to 2021 and she's just finished recording the new record by thrash metal legends Megadeth — an A-list album credit.
"I had always read about it books, seen it in movies and documentary series," Maddie said of being in a professional studio. "But actually getting to sit down in a studio and be like, 'This is real, this is something I can actually do' — that was awesome."
The Origins of Darkroom
Before Darkroom, there was no formal audio recording program at CPS. For those interested in music, the Academy of Rock club filled the void. The program encouraged scholarly interest in rock and pop music, bringing in touring musicians for unplugged shows in the schools and showing music films. It laid the groundwork for Darkroom, which took the next step by encouraging students to create.
The name originates from the original studio at Hickman High School, a dingy basement storage room that used to be the photography darkroom in the 1970s. The small, windowless rooms that were needed to develop film made for perfect isolation booths, where a musician records vocals or overdubs without sound leaking in or out.
As Darkroom coordinator Jordan Smith recalls, the initial spark for opening the studio came from a donation of battered audio equipment that had been handed down from another school district. Things weren't at a professional level quite yet — Jordan describes a decades-old soundboard and trashed microphones — but the rudimentary gear was enough to open a rugged but functioning recording studio.
"Twenty-year-old soundboard, some really bad speakers, a few microphones that were beat up and nasty — that's it," Jordan says. "At that point, we could have been like, 'This isn't enough, let's scrap the idea.' But we were intrigued to see how far we could go with it."
From there, the program sought to fundraise and obtain grants to upgrade gear and eventually bring Darkroom to the various high schools in the district. Hickman's studio, coordinated by David Aulgur, came first because of the school's centrality, with Battle and Rock Bridge high schools eventually getting studios coordinated by Smith and William Rosen, respectively. The expansion made Darkroom more accessible to students across the district, and even to those outside it, like Maddie, who was also able to intern at Darkroom while attending Tolton.
"High school especially is a time when kids are trying to figure out what to do with their lives," Maddie reflects. "And giving them one more option, a creative option, and showing them that that is a viable choice where you can actually make money and do this as a career is invaluable."
Darkroom has even coordinated with The Boys & Girls Club to expand the program outside of the schools. Considering the expenses of professional audio gear and studio time, what Darkroom offers is a unique opportunity for many, lowering one of the steepest barriers that often keeps young artists from recording their music: money and accessibility.
Tools of the Trade
Eventually, the battered equipment was replaced by industry-standard gear and digital interfaces. The result was better sounding recordings and a more accurate sense of what students can expect from professional studios. Maddie says this allowed her to have a leg up when she went to Belmont, as she was already familiar with digital audio workstations like Studio One and ProTools, software widely used in the industry.
"I had always had the idea of [becoming an audio engineer] even before Darkroom, but it was that experience that solidified it," Maddie said. "'This is what I want to do, and I can do it.' . . . I did engineering, producing, and mixing on a quarter to a third of the songs on each of the [Darkroom compilations] that were released during the years I was there. That really helped for college, having that foundation to build on."
On the other end of production, young musicians can get their feet wet in a no-pressure studio environment. Jordan recalls local grungy indie rockers The Adaptation, whose vocalist and guitarist Kyren Penrose discovered the band's musical voice while recording in Darkroom as a student at Hickman.
"I remember him coming in and trying out different things," Jordan said. "If something didn't work, he'd try it again until he figured it out. He didn't even have an actual drummer at first, but he kept working at it."
The Adaptation have gone on to be an active group in the Columbia music scene, releasing their self-titled debut on local record label Tell 'Em Tapes and playing numerous shows at venues like Rose Music Hall and Cafe Berlin. Jordan said Penrose has now recorded at Columbia's Centro Cellar Studios — another example of Darkroom leading directly to professional recording experience.
What Lies Ahead
The pandemic has sadly put Darkroom on indefinite hiatus — "singing in an enclosed space is one of the worst things you can do," Jordan says — but there's hope for the future.
Jordan says that if the studio can't open properly, it's possible that Darkroom could explore home recording. Hypothetically, students would be able to check out recording gear like they do tablets or computer equipment. They could record at home and then send the raw tracks to a Darkroom engineer for mixing.
"The basic concepts of home recording apply to the studio," Jordan said. "If we can't be open, it's an option."
Long term, the possibility of Darkroom becoming an actual elective course — rather than an extracurricular activity — seems plausible. In fact, Jordan said it was discussed as a lofty goal when the program was formed, following the model of a broadcast journalism class, for example, where the curriculum is driven by hands-on projects.
Until then, Darkroom Records remains a vital resource for student musicians and engineers as an extracurricular, comparable to sports teams or theater for the aspiring athlete or performer. Either way, it's safe to say more young local artists are recording music than ever before thanks to Darkroom.