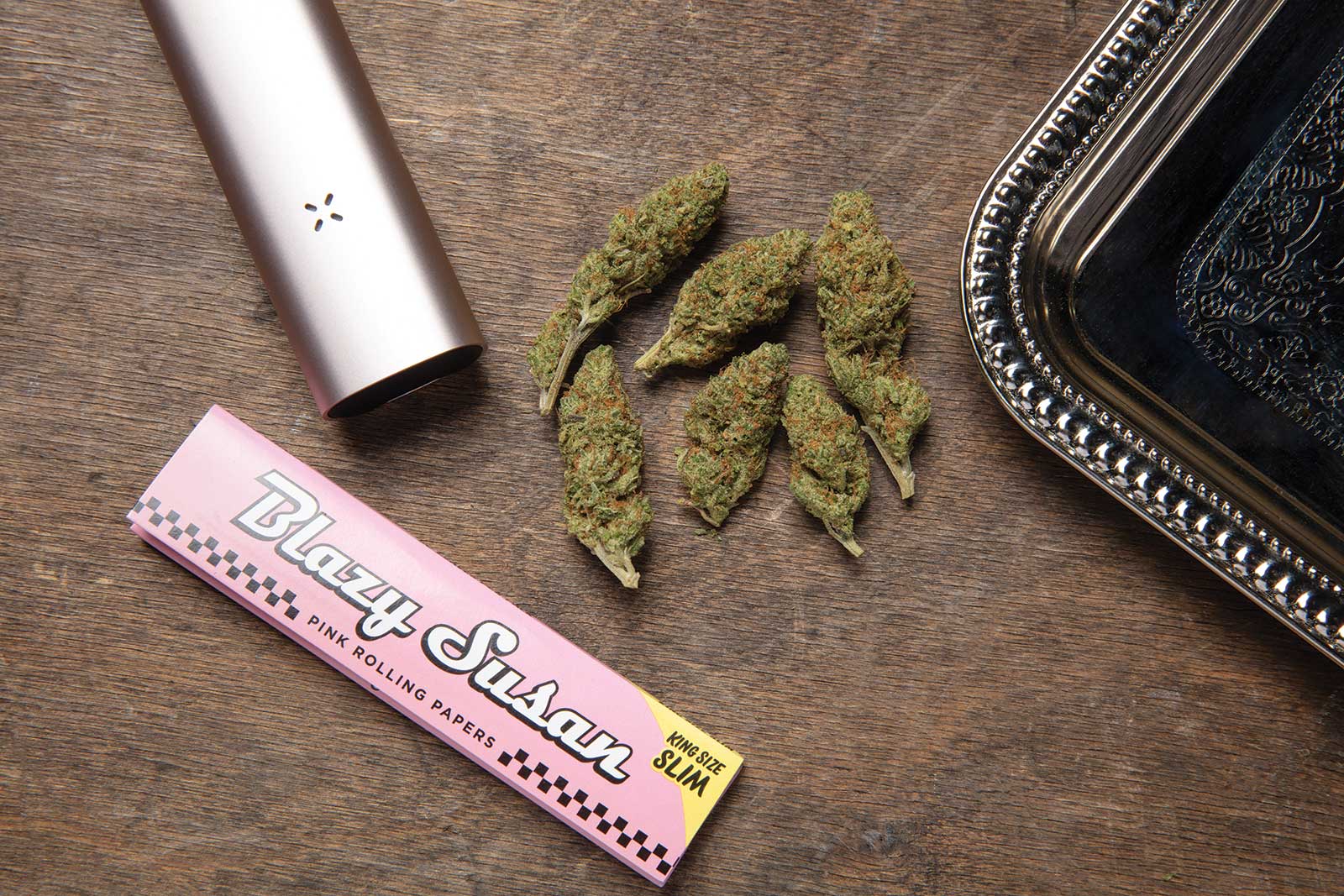 Medical marijuana has finally arrived in Columbia. Here's what you need to know.
For many decades, marijuana has carried negative connotations built on misinformation and inflammatory rhetoric. Only in recent years has the general public started to recognize and accept the medical and therapeutic aspects of cannabis, as numerous states have legalized marijuana for medical and even recreational use. In 2018, Missouri legalized medical use through a ballot initiative.
It has been a long journey to get to this point. Marijuana is still labeled a Schedule I controlled substance by the United States government — making it technically illegal to possess and distribute — and marijuana advocacy has long been smeared by propaganda that goes far beyond the documented medical effects of the drug. The most famous example is the 1936 film "Reefer Madness," an altogether nonsensical portrayal of marijuana smokers who go on murderous rampages, hallucinate, and essentially lose their minds.
This stereotype of cannabis and its users was pervasive until the 1960s, when the "free love" and counterculture movements proudly and publicly espoused the virtues of marijuana — though this was not necessarily the best endorsement to win over public support for legalization. While the widespread use of cannabis during that era proved that you wouldn't lose your mind and murder people after hitting a joint, it did convince many Americans that you might drop out of school, grow out your hair, and join a nomadic psych-rock band. Post-1950s America connected marijuana with hippies and traded one stigma for another.
Now, however, that stigma is beginning to fade. For GrassRoots Smoke Shop owner John Borland, it's been a long time coming, and he's excited about the increased business at his storefronts.
"It's exploded," John says. "Once [the amendment] passed, it's been non-stop upstream momentum — every [fiscal] quarter is getting bigger and bigger. There are more patients and now, with dispensaries open, there's a whole whirlwind of people who weren't even thinking about it last year."
Perhaps because of its official illegality, many who previously avoided cannabis are trying it for the first time to help with medical conditions like chronic pain. Before, obtaining marijuana meant a shady deal and a blind draw — what was in the bag was what you got. Now, a medical patient can enter a dispensary and buy a specific strain of professionally-grown and cured cannabis and cannabis-derived products suited to their needs and/or preferences. If you have trouble sleeping, a calming indica strain works best. If you seek creativity and energy, a sativa strain would likely be the correct choice. If you can't or don't want to smoke marijuana, there are THC (tetrahydrocannabinol, the psychoactive ingredient in marijuana) edibles, drinks, and tinctures.
These breakdowns, as seen on websites like Leafly — a catalog of the many strains of marijuana and its effects — have made cannabis consumption far more clinical and precise. Instead of obtaining a random bag of weed that might actually have the opposite of the desired effect, you can approach a budtender at one of Columbia's medical dispensaries and obtain exactly what you need.
"I'm seeing a lot more people who can use it for the beneficial medical value of it rather than just wanting to smoke cannabis," John says. "There are people who are coming out who previously wouldn't have given it the time of day because they're seeing the advantages and how it's actually helping people."
How to Obtain a Medical Marijuana Card and Who Qualifies
Prospective patients with qualifying medical conditions can apply for a Missouri medical marijuana ID through the Missouri Department of Health and Senior Services after obtaining certification from a licensed Missouri physician.
John says that GrassRoots can also point customers toward the right physician. You may have to bring proof of your qualifying condition to the in-person or virtual meeting with your physician.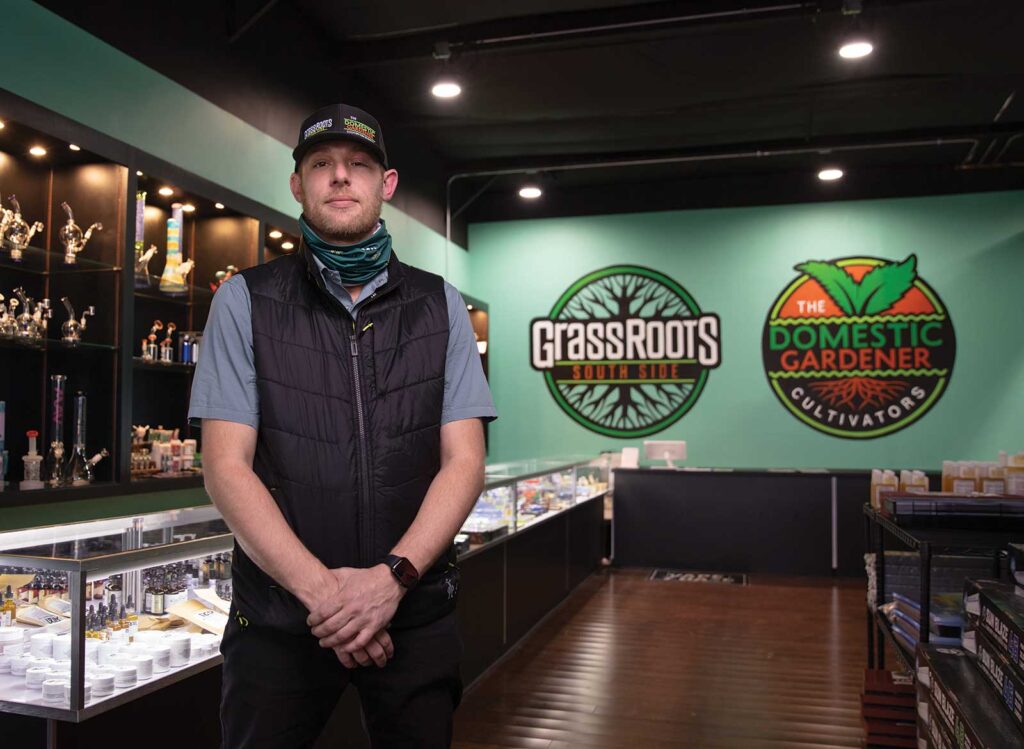 As outlined on the DHSS website, individuals with any of the following medical conditions meet the criteria for an ID: cancer; epilepsy; glaucoma; intractable migraines unresponsive to other treatment; a chronic medical condition that causes severe, persistent pain or persistent muscle spasms, including but not limited to those associated with multiple sclerosis, seizures, Parkinson's disease, and Tourette's syndrome; debilitating psychiatric disorders including, but not limited to, post-traumatic stress disorder if diagnosed by a state-licensed psychiatrist; human immunodeficiency virus or acquired immune deficiency syndrome (HIV/AIDS); or a terminal illness.
With your physician certification, you can then apply for the medical card on the DHSS website. The completed application must include proof of Missouri residency, the physician's recommendation (signed no more than 30 days prior), a color photo of the patient's face, and a $25 application fee. Patients may also nominate a caregiver to assist with their medical cannabis usage and purchases. Caregivers must be 21-years-old and submit a separate form and a $25 fee.
The base-level physician's recommendation allots for four ounces of cannabis, but this amount can increase if approved by the physician. Patients can also apply for a $100 cultivation license, allowing them to grow up to six flowering marijuana plants at home. John himself has such a license, operating his Domestic Gardener grow stores in addition to GrassRoots to assist in DIY cultivation.
"People are able to grow their own medicine instead of buying it at dispensaries," John says. "We're trying to build a network of caregivers and help people be able to grow at a facility where they can grow legally if they don't already grow them at home."
The DHSS has 30 days to process applications. Medical ID cards expire after one year, and must be renewed through the DHSS 60 days prior to — and no less than 30 days before — the expiration date.
"If you're considering getting the card, you should do it as soon as possible," John says. "The longer you don't have it is just wasted time."
CBD vs. THC — What's the Difference?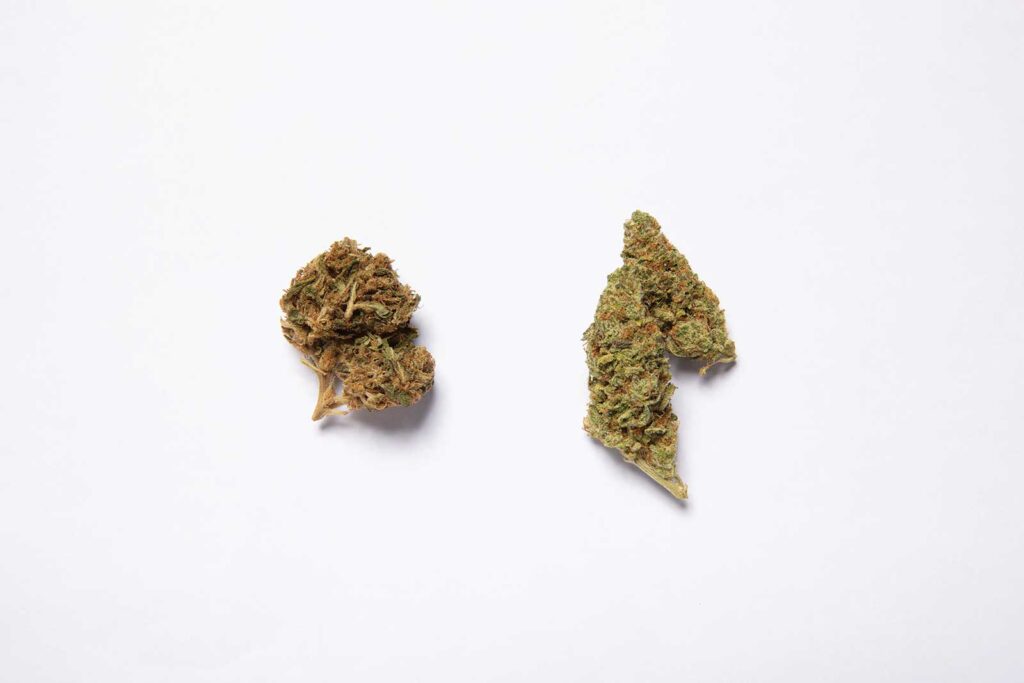 When John is asked this question by customers at Grassroots, his answer is simple.
"CBD doesn't get you high," he says.
CBD (cannabidiol) is the second-most active ingredient in cannabis. An essential component of medical marijuana, it is also derived from the hemp plant, which is a cousin of the marijuana plant. CBD products do not contain THC.
Proponents say the naturally occurring CBD compound possesses the therapeutic effects of cannabis without the psychoactive element, making it an option for those seeking some of the medical benefits of marijuana without getting "stoned." According to John, long-time marijuana users might not feel the effects of CBD, but for those who are wary of the psychoactive effects of marijuana, it's ideal.
Much like medical cannabis, CBD can be consumed in flower form, as an edible (i.e. gummies, tinctures, soft drinks), as vape oil, and in various other forms. CBD is also legal to purchase with or without a medical marijuana card.
Columbia Dispensaries

(approved as of January 2020)
The following medical marijuana dispensaries have been approved for operation and will open in the coming months, if they aren't already. Following the lead of other dispensaries around the country, many of Missouri's medical facilities offer web menus for online orders and quick in-store pickup:
BBMO 3 LLC
5320 I-70 Dr. SE
573-480-0703
COMO Health LLC
4003 Ponderosa St.
240-447-5806
GRD Columbia LLC
204 E. Broadway
660-233-2359
Holistic Missouri LLC
1400 Forum Blvd.
866-217-4063
QPS Missouri Holdings LLC
1500 I-70 Dr. SW
248-255-1283
Shangri-La Columbia South LLC
3919 Peachtree Drive
573-462-0890
Shangri-La Columbia LLC
1501 Creekwood Parkway
573-462-0890
3 Fifteen Primo
4003 Ponderosa St
573-355-2866
Columbia "Green Docs"
You can obtain a recommendation for medical marijuana from the following state-licensed physicians. You can also get connected with a licensed Missouri physician via telemedicine through Leafly.com:
Green Health Docs
303 N. Stadium Blvd., Ste. 200
877-242-0362
Marijuana Card Clinic
303 N. Stadium Blvd., Ste. 218
573-326-4496