2021 20 Under 40: Garrett Pearson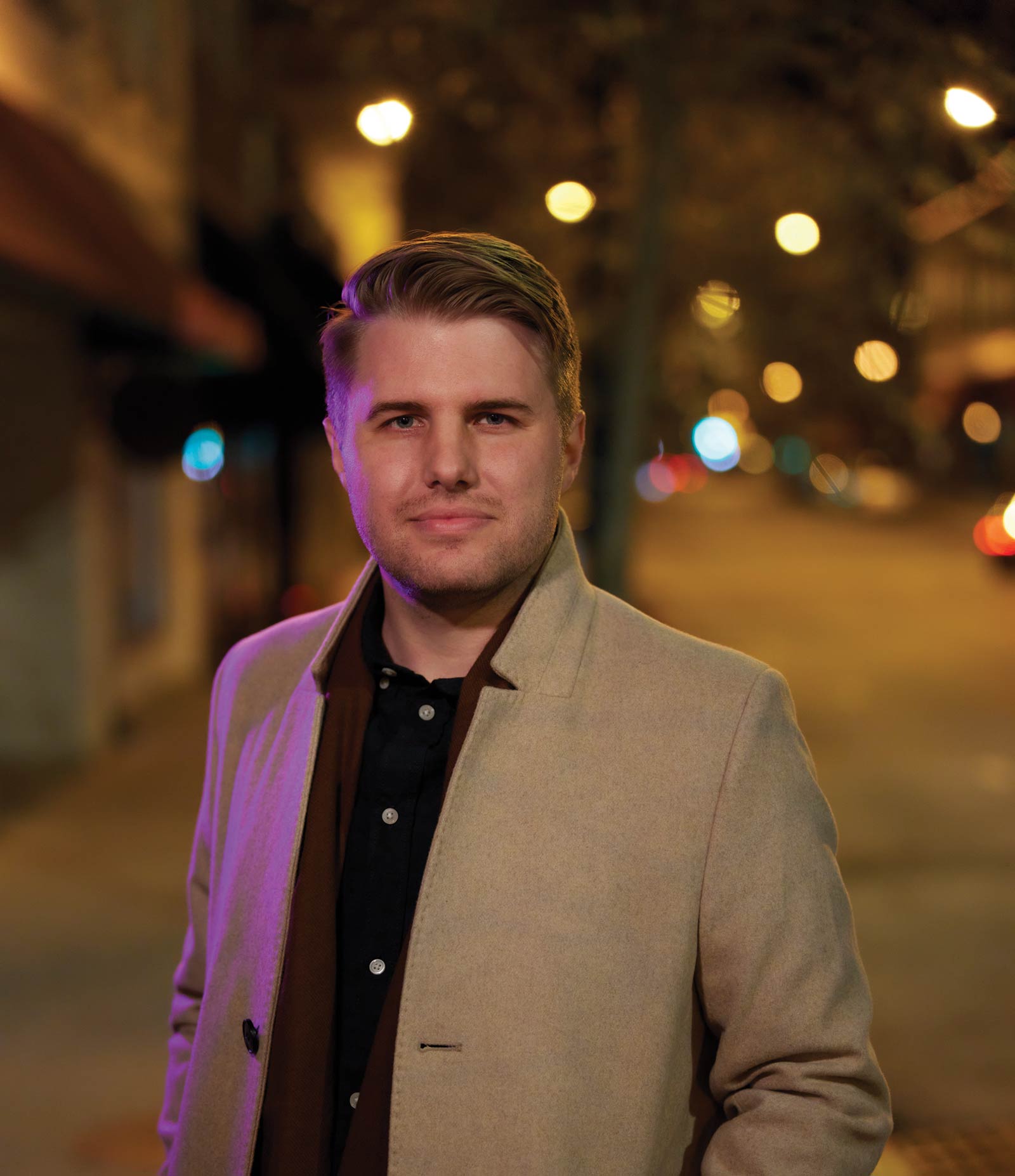 Executive Director, City of Refuge
D
uring Garrett Pearson's college years, he had a dream of changing the world — now, through his role as executive director for City of Refuge, he has the opportunity to change someone else's.
Garrett grew up in a broken home. There was a time when he wasn't certain of who he was or what his value as a person was going to be, but his sister Mallory helped him along. In fact, it was his sister that helped him refocus his enthusiasm from wanting to change the world to changing someone else's world.
Every day is different at City of Refuge, but Garrett makes sure the nonprofit can thrive and serve Columbia's international community. The goal of City of Refuge is to help refugees regain control of their lives and contribute to the city. "Our model of care revolves around two ideas: to help families recover and regain control of their lives," Garrett explains.
Since Garrett was selected to lead the organization, City of Refuge has grown exponentially. Starting with a low budget that limited them to assisting around 500 refugees in 2018, Garrett has expanded the organization's reach, allowing them to help more than 1,200 refugees each year. By forging strong relationships with businesses and organizations around Columbia, Garrett was able to make this drastic growth possible. Keith Anderson, vice president of the board for City of Refuge, says: "The most impressive accomplishment, in my eyes, is his ability to get the best out of the people he manages. Those people are excelling at their jobs, and they are excited about what the future holds. Garrett does a great job of listening to them and using their input to establish the future needs of the organization."
While Garrett is proud of the work he's doing for Columbia and City of Refuge, his most proud moment dates back to 2012 in Santiago Atitlan, Guatemala. It was Garrett's first international work experience, and throughout six months, he partnered with a children's home taking care of 20 children while the country was going through an orphan crisis. He focused on youth development, project coordination, and assisted in building a new care home for young, single mothers.
Garrett's family and his experience growing up shaped the value of belonging within him — a value which now drives everything he does and hopes to do.
Age: 29
Fun Fact: Garrett loves to scuba dive.