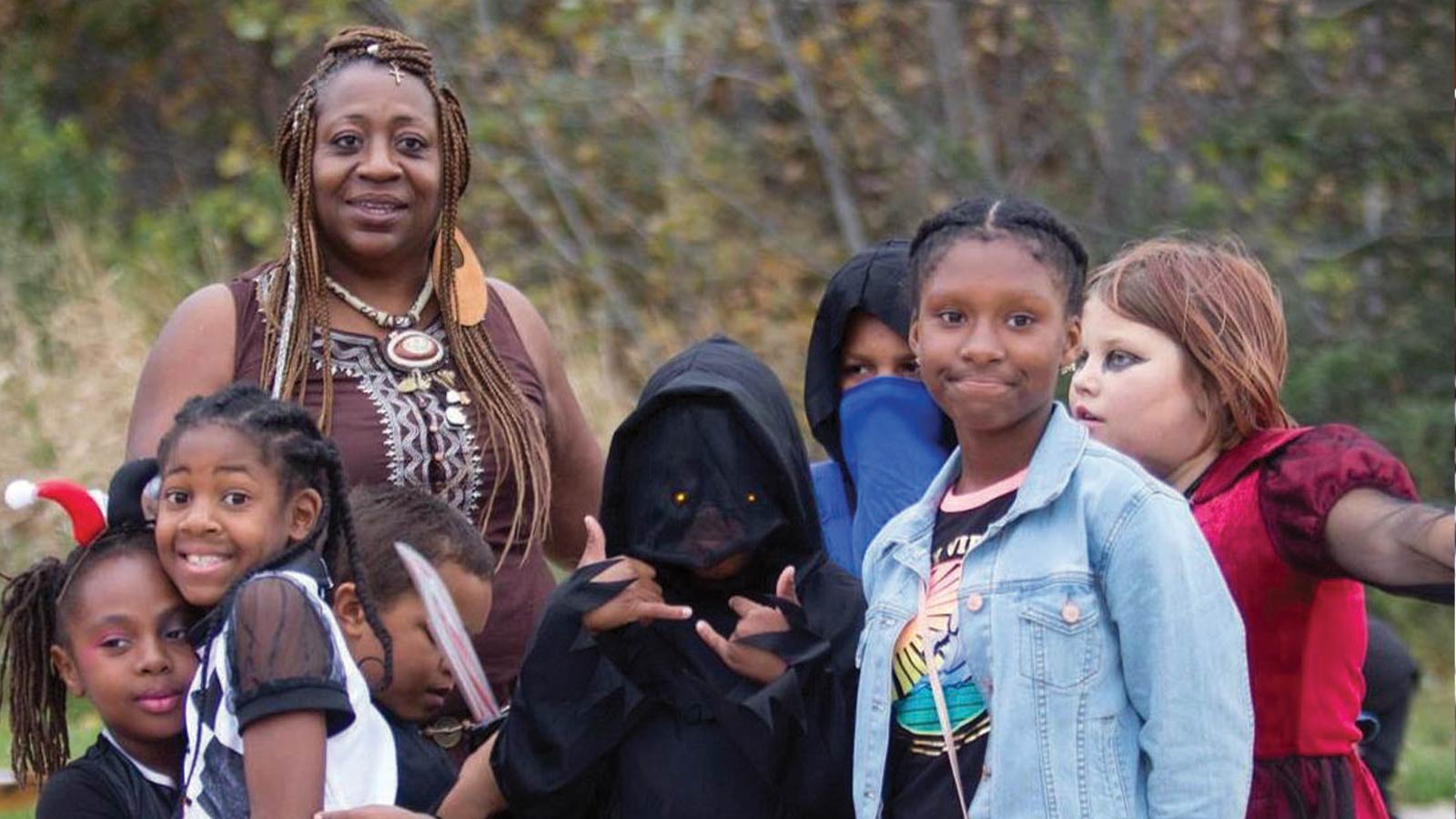 How Sophia Smith devotes her days to improving her neighborhood for all.
"We have people who are hurting, and I'm seeing it out of my front door. I cannot sit down and I won't sit down; I have to do whatever it takes."
When Sophia Smith pulls into her Currituck Lane driveway on Columbia's north end, the neighborhood kids keep an eye on her. If she heads for her trunk, or a passenger door, they know something special awaits.
"When I pull up in my yard, the kids are looking at my car because if I'm opening my doors or trunk, they know Miss Sophia has something for them," Sophia says.
Known around the neighborhood as "Miss Sophia" or "Grandma," Sophia has devoted her days to improving her neighborhood and supporting the kids and families who live there. When she first moved to the area in 2015, she says she quickly became a neighborhood advocate with the goal of improving the relationship between the community and the Columbia Police Department.
"They wanted people in the neighborhood to start coming to meetings, and I became a community neighborhood leader — advocating for the neighborhood to get better support out here for the north end of Columbia," Sophia says. "We were talking about how to better our neighborhoods and have better communication and relationships with the police. I got deeply involved, but more because I saw the need of the children and families in general."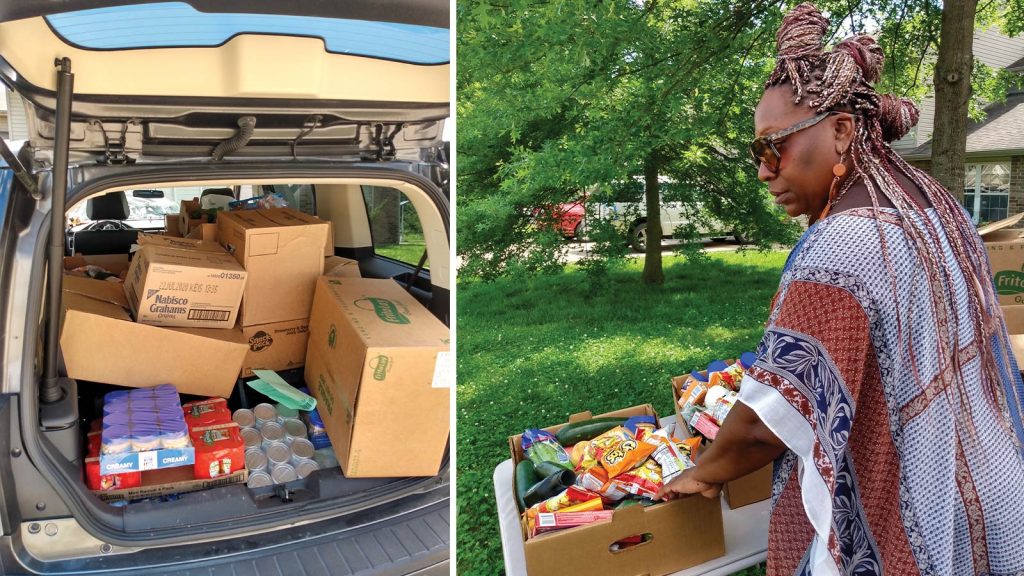 Simple Initiatives
One of her first ideas was to hold a movie night in the cul-de-sac at the end of Edenton Boulevard, a few steps from Sophia's back door. Sophia says when the neighborhood had the opportunity to come out to participate in a positive and fun event, they showed up in a big way.
"We've had 100 families at movie nights," she says. "A lot of the parents came out with the kids. We want people to start coming together and knowing their neighbors. This is why I want to continue this — because it brought the families and community together."
Though the community policing initiative has ended, the movie nights have remained, and Sophia's efforts to better her community have increased.
"The main reason I'm doing this is for the entertainment and to bring the people together in unity," Sophia says. "It is a sign of hope that someone still cares — the encouragement that there is still an open door."
When she noticed that kids were dragging around an "old raggedy basketball hoop," Sophia says she worked with the city to create a neighborhood basketball court by adding a basketball hoop and solar lights to the cul-de-sac. She says she is encouraged by the positive differences these simple initiatives have made.
"We used to have people who caused a lot of trouble over here, and it used to be high crime," Sophia says. "I've never had any trouble here. I respect people, and I'm well respected. I've had no disrespect from the kids whatsoever."
In addition to movie nights, Sophia has held Halloween events, Easter events, and barbecues. Through the generous support of Moser's Foods, Walmart, Hy-Vee, and Sam's Club, she has distributed trays of food for Thanksgiving and Christmas. Local businesses have also stepped up to support Sophia's efforts. When Shakespeare's Pizza has slices leftover from their lunch buffet, they donate them to Sophia to share. Harold's Donuts also donates donuts, which are a favorite among the neighborhood kids, for her to distribute.
"I've had kids come up to me and ask me if I have any donuts," Sophia says. "It hurts my heart. People don't have to miss out on the important, very basic needs of life."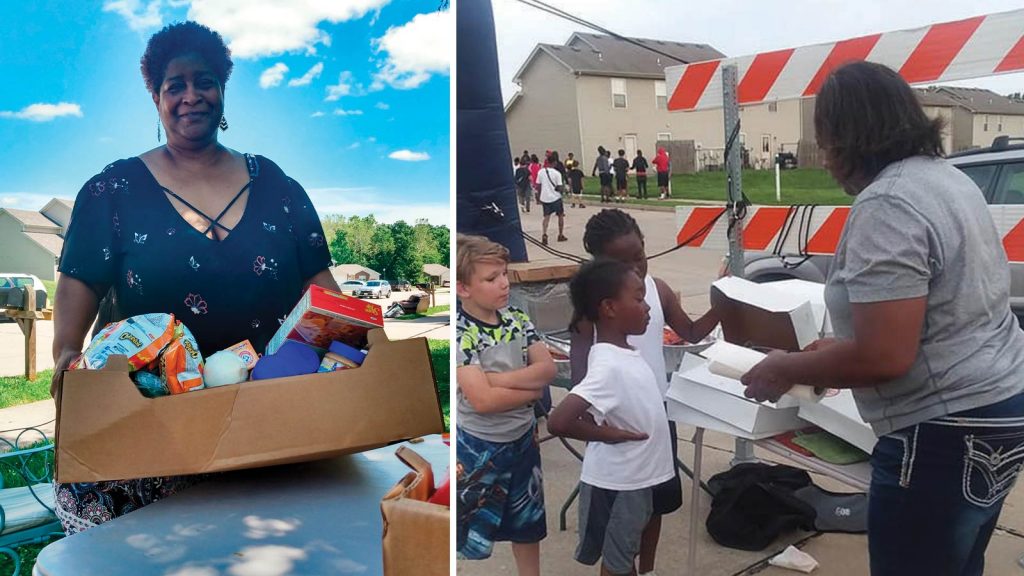 The Helping Hand
Feeding those in need is nothing new to Sophia. When she moved to the north end from the east side of town, she already had many years of service under her belt through her nonprofit, Sophia's Helping Hand.
"Sophia's Helping Hand started as a food pantry at my church, United Cathedral," Sophia says. "I took the pantry into the schools in 2011 at Cedar Ridge Elementary. I was having food pantries on event nights, which gave families who were ashamed to come to a food pantry a chance to get food and brand-new clothing."
Though the resources were often limited, Sophia always helped. Feeding people and sharing what she has is a lesson Sophia learned from watching her mother and grandmother, who always opened their doors and pantries to those in need.
"My grandmother had 15 kids. I had a lot of cousins coming while she cooked meals, and when I cooked for my kids, I would always cook big meals," Sophia says. "That's what I was used to. I was a young mother at 15, but we always had more than enough food because I've always shared. I was helping to feed my cousins' families and a married couple with three kids. I had a deep freezer and I kept it full of meat. I always was a food pantry before I became a food pantry."
The food pantry at United Cathedral closed in 2013 when the church's building was sold, and Sophia moved into another building to reopen her food pantry. But when the rent got too high, the pantry became financially overwhelming to the single mother of three adult children and grandmother of 13, who was caring for her aging mother and oldest grandson at the time.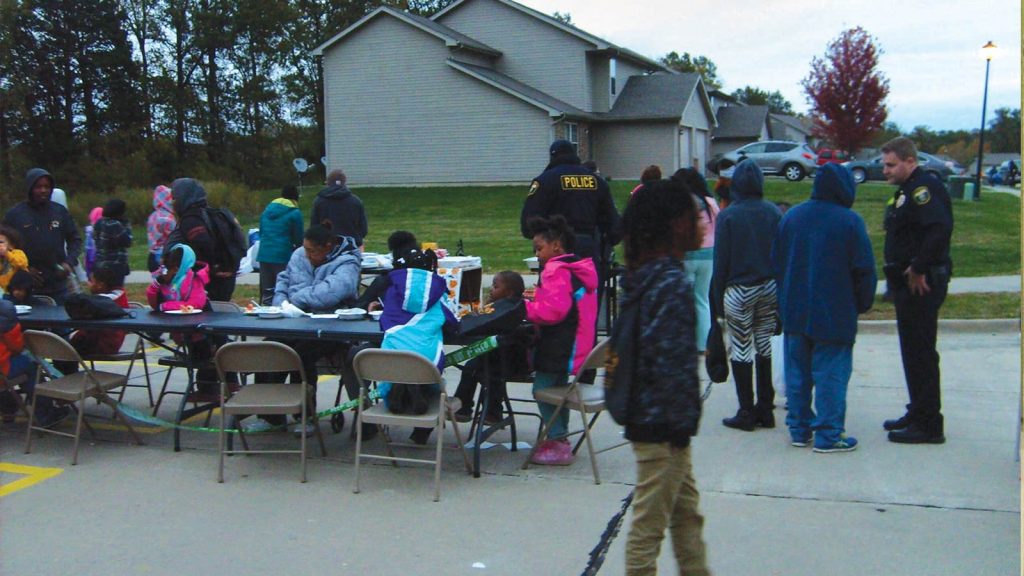 Whatever It Takes
When she moved to the north end, she quickly identified the tremendous need in her community, but she also realized some key logistical issues were hindering the support that so many of her neighbors needed.
"We have families that are just needing food, but a lot don't have transportation to get to food pantries," Sophia says. "If you get there on a bus, you can't bring a lot of stuff back home on the bus. I'm trying to be hands-on and reachable so we can make these things happen. Take what you got and use it. I'm using what's available — the cul-de-sac and my front yard."
Today, Sophia is actively searching for a piece of land or building to house her food pantry and to provide a safe haven and support services for the neighborhood's youth. She envisions a safe space that offers encouragement, positive influences, and activities to deter them from risky behavior.
"They need encouragement and empowerment," Sophia says. "A lot of kids in poverty don't have that at home."
While she seeks community support to make her vision come to life, she is quick to say that she is not interested in handouts. She has been working to launch two businesses: Grandma's Southern Eats, a barbecue sauce and catering business, and CC Productive Services, a cleaning business. Sophia says she hopes that with a lot of hard work, proceeds from these for-profit companies will support her not-for-profit initiatives.
"It's not about me — it's about what we can do with our youth and our families who are in need right now," Sophia says. "We have people who are hurting, and I'm seeing it out of my front door. I cannot sit down, and I won't sit down. I have to do whatever it takes."