What's New on the North Side?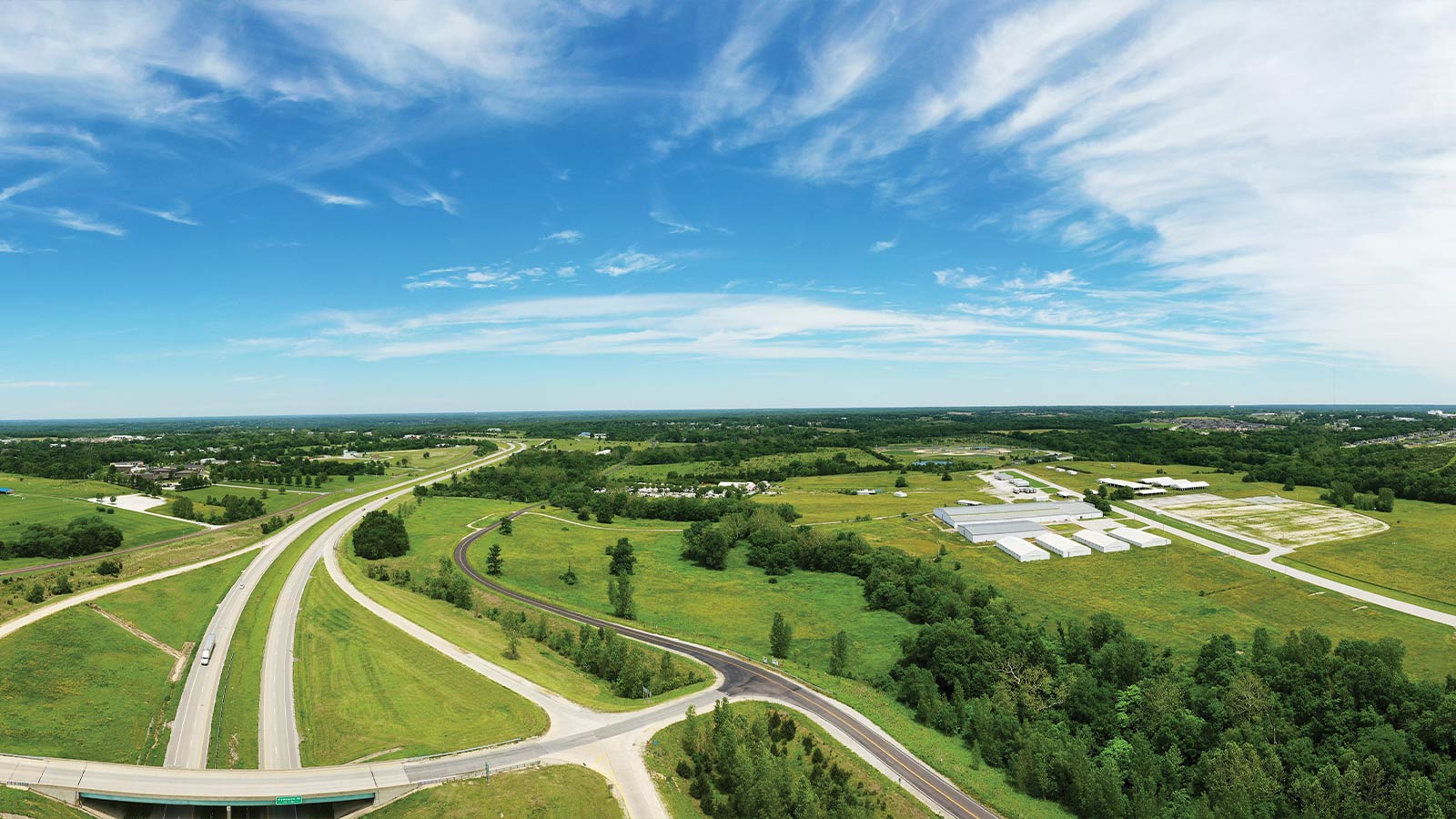 This month, we continue our development series with a look at the area of Columbia north of I-70. From the changes at the Boone County fairgrounds to exciting shops and places to eat, there's a lot of exciting changes on the horizon.
The Boone County Fairgrounds
The City of Columbia introduced legislation at the April council meeting to accept the transfer of the fairground property north of town from Boone County. The transfer was approved at the council meeting in early May.
The transfer officially gifts the 135-acre site — which has been the subject of much public and political attention in recent years — from Boone County to the City of Columbia. The site will be maintained and managed by the Columbia Parks and Recreation Department. The city plans to develop this site into a large multi-sport athletic complex.
"As a city and county, we've always looked at ways we can partner together to create a regional sports and recreation site," says Mike Griggs, director of Columbia Parks and Recreation Department. "This is a win-win agreement in giving the fairgrounds to the City to maintain and allow us to work with private developers on the complex."
As part of the big change, the Boone County Fair has agreed to return to Columbia after relocating to Sturgeon in 2016. The agreement sets aside 29 acres of land for them to build their fair facilities and use for free 10 days a year. The fair will be in charge of building their own facilities on the 29 acres set aside for them while the City of Columbia is responsible for the rest of the recreation development. This will allow the fair to have ample space while concentrating the arenas and vendors in one area, rather than spreading them out throughout the property, as they were in the past.
"We're excited about the fair returning to this site, and we think a mix of the fair and agricultural side of things with athletics is a great combination on the north side of town," says Mike. "It's really a nice attraction and a mutual benefit for the fair board and our local athletics."
The agreement also honors the existing leases on the property held by Veterans United Home Loans and UPS for the next three years. Because of this, the funding and final development plans are still in progress and will take a slow-but-steady approach. Currently, UPS utilizes a surfaced lot on the site as extended parking for their trucks and trailers, while Veterans United leases the coliseum building for a large meeting space to bring their company together for large trainings and meetings.
"We won't begin work on the athletic complex development until these leases expire, which is the end of 2023," adds Mike. This would mean the construction of the athletic complexes could start in 2024 with hopes that some could open in 2025.
"The leases we are going to honor with [Veterans United] and UPS give us time to go through a detailed planning and engineering process to make sure what is on the plans can actually be built on the land. This gives us time to plan that before we begin requesting funding from our citizens," says Mike. "Currently, we don't have the funding for the facilities, but there are several ways the funding could come. The next ballot issue for parks sales tax is up for renewal in 2021. We are also looking at some private funding counterparts to work with. We've already started meeting with various user groups like the 4-H horse show group and the fair board."
Conversations with these groups help the parks department understand their needs, where they currently hold their events, and what would make this area attractive to them for future events. In addition, the city has discussed the land with Cottonwood RV Park, which borders the property, to see what events would be mutually beneficial for them. It's all part of the vision for the city to be a good neighbor in north Columbia.
"I think, other than this being a great economic generator, like Cosmo Park is, the other big part of this is that it's on the large part of the Bear Creek Trail, which is part of a 30-mile loop around Columbia. That in and of itself is a great recreational activity for cyclists. Ideally, when we get this trail built, it will go to Stephen Lake Park then connect to the MKT Trail. It's a great amenity to those who live in this area and an outstanding proportion of outdoor trails connectivity to those who enjoy that."
---
Where to Shop
Wilson's Garden Center & Gift Shop
Wilson's Garden Center & Gift Shop offers everything you need for your landscaping and gardening needs. From fruits and vegetables to flowers, plants, and herbs, Wilson's offers high-quality products for their customers year-round. Come see their summer selection at their location on Rangeline Road.
Quilt 4 U
Quilt 4 U opened in 2012 and offers the Columbia community a wide selection of fabrics, sewing notions, and quilting supplies. They also offer hands-on classes to quilters. Marilyn Wine owns Quilt 4 U and is a talented long-arm quilter who has been quilting her whole life. Stop in for a visit on Rain Forest Parkway.
Show Me Disc Sports
Show Me Disc Sports, located on Big Bear Boulevard, offers disc sport sales and education. You can find everything you need for disc golf there. They also provide instruction and tips for novice and advanced disc golfers alike.
---
Where to Eat
Pho Quan Viet Cuisine
Pho Quan Viet Cuisine offers authentic Vietnamese dishes. Located on Vandiver Drive, you'll find excellent, delicious pho in addition to other authentic dishes.
Gumby's Pizza
Gumby's Pizza has been a Columbia late-night tradition for over 10 years. It's a college town favorite and the Columbia locations are the only locations in Missouri. The north store on Rain Forest Parkway is open late, so you can get great pizza in the late hours of the night.
Agave Mexican Restaurant
Agave Mexican Restaurant on Safari Drive makes everything fresh. Try their fresh margaritas, salsa, and chorizo. They also have great drink specials from 3 to 8 p.m. daily.
---
What to Do
SkyZone
SkyZone features wall-to-wall aerial action. Picture an awesome day of trampoline fun combined with epic ways to play and compete with basketball, rings, ramps, and so much more. There's something for the whole family here. It's even a great place for adults to gather for fun.
COMO Axe Attack
COMO Axe Attack lets you hang out, throw axes, and enjoy local brews. Those ages 12 and up can partake in axe throwing at targets. Their coaches show you proper axe-throwing form and how to participate safely. Book ahead of time for a private lane for up to six people for 1.5 hours, or share a lane with others. Walk-ins are also welcome, and you don't have to throw — guests are welcome to just watch and enjoy the atmosphere.
Tiger Academy of Gymnastics
Tiger Academy of Gymnastics is a teaching gym for adults and children alike where gymnasts can learn skills on the bar, floor, and vault. The gym also features Battle Club nights, which is an hour-long program that encourages kids age 8 and up to have fun and exercise. Participants bring their foam dart or "rival" yellow foam ball ammo blasters and play controlled battle games in the 13,500-square-foot gym. Battle Club is held Tuesday and Thursday nights from 7:45 to 8:45 p.m.