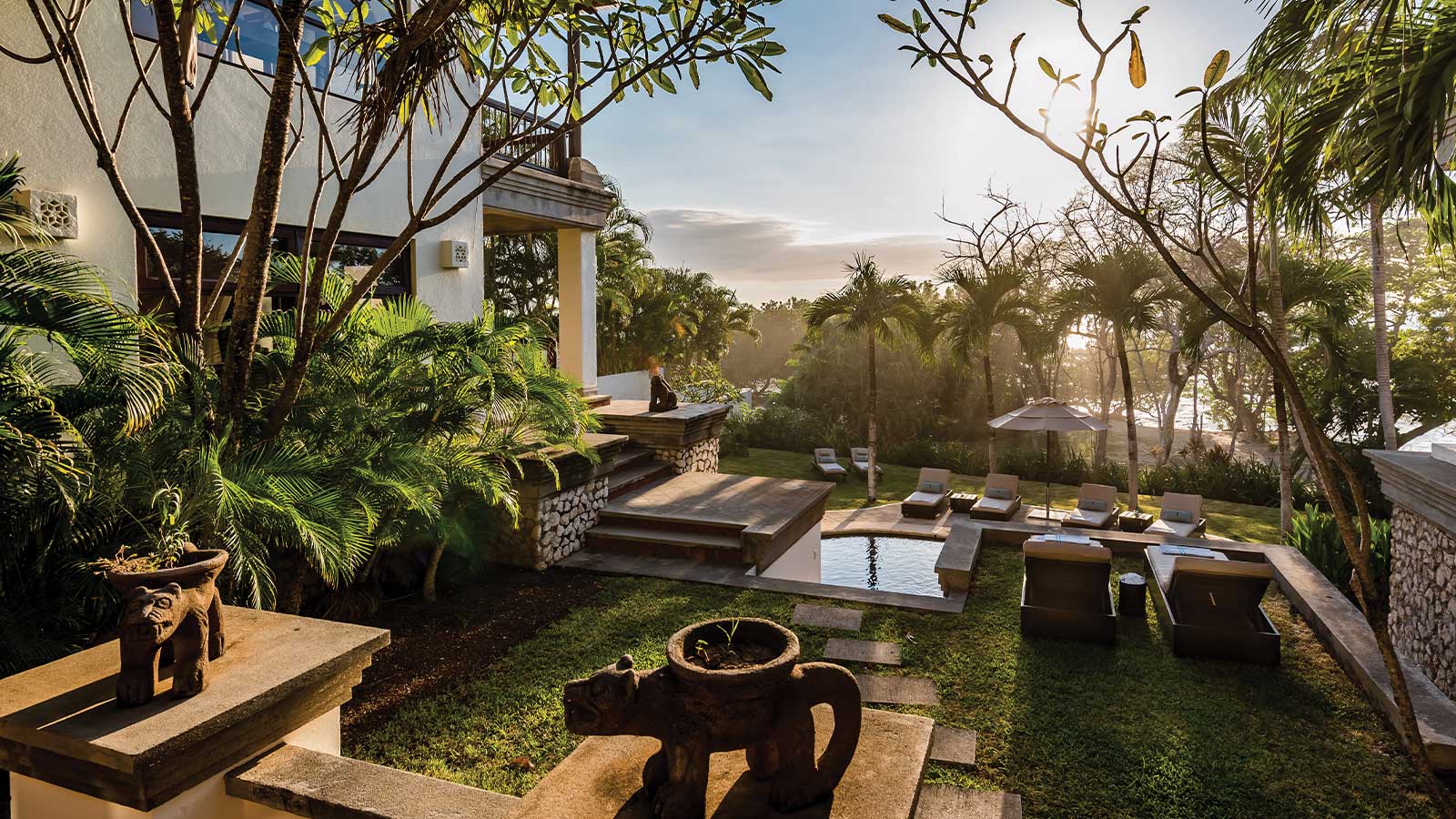 Whether you've dreamed of vacationing in Estes Park, North Carolina, or Costa Rica, these local couples would love to share their second homes with you.
When planning your next trip, skip the hotel and stay at a friend's home away from home.

These Columbians have second homes in North Carolina; Estes Park, Colorado; and Costa Rica, and they would love to share them with you. So whether you're dreaming of a tropical getaway or a relaxing mountain view, they've got the home for you.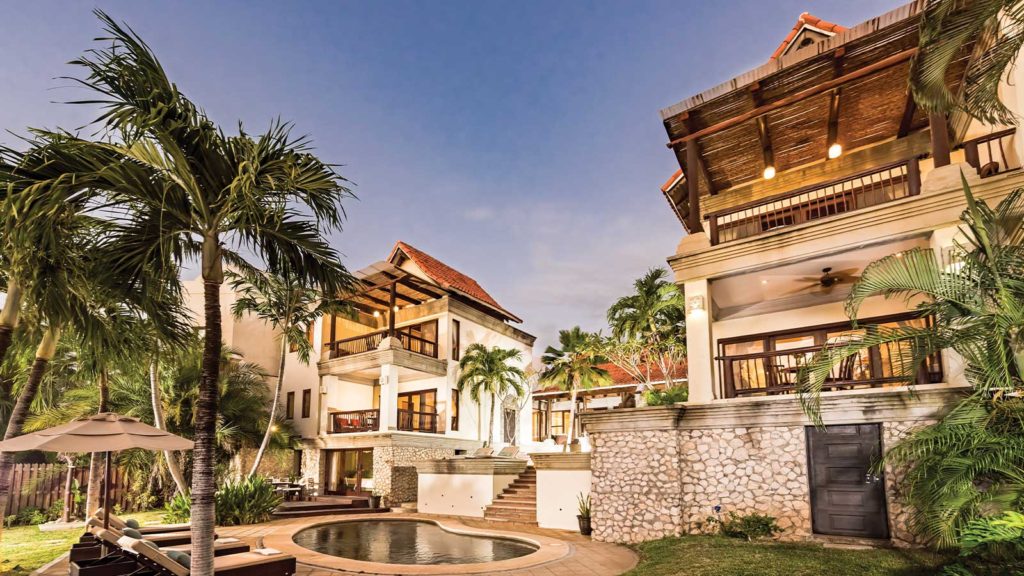 Among the Turtles
The sun disappears below the horizon while the waves gently roll back and forth on the shoreline.

Suddenly, baby turtles emerge from the sand. It's no wonder that this Costa Rican oceanfront villa is called Casa de las Tortugas (House of the Turtles). Chris Kellar and her husband, Dan, bought the house seven years ago and never looked back. "I didn't want to be anywhere else but Playa Langosta," says Chris, a Columbia native who hopes to partially retire in Costa Rica.

Playa Langosta stretches along parts of Costa Rica's Pacific coast, and it is the quieter upscale neighbor of Tamarindo, a popular surfing beach. Casa de las Tortugas features six bedrooms, a spacious kitchen, and a private pool — not to mention a unique design and décor concept.

"The first owner worked for National Geographic, and when the house was being built, it was the talk of the town," explains Chris. The owner imported teak columns and elegant doors straight from Indonesia for the house.

When Chris took over the home, it underwent a restoration process. The result was a luxurious, updated villa with a distinctive look.

Casa de las Tortugas offers the privacy of a home with the benefits of a resort. A housekeeper, groundskeeper, nighttime security guard, and a concierge ensure guests have a pleasant and relaxing experience.

"You can get down to having fun and enjoying your vacation the way you like to. There's no having to think who to call or how to get somewhere. The concierge can take care of everything for you," says Chris.
From yoga to ziplining to surfing, there is an abundance of activities to choose from. "It is an endless outdoor playground. The only thing they don't have is a ski mountain," jokes Chris.
Book it on: www.vrbo.com/470823
Rate: $1,450 per night, excluding holidays. Discounts available when renting for one week. Price subject to change.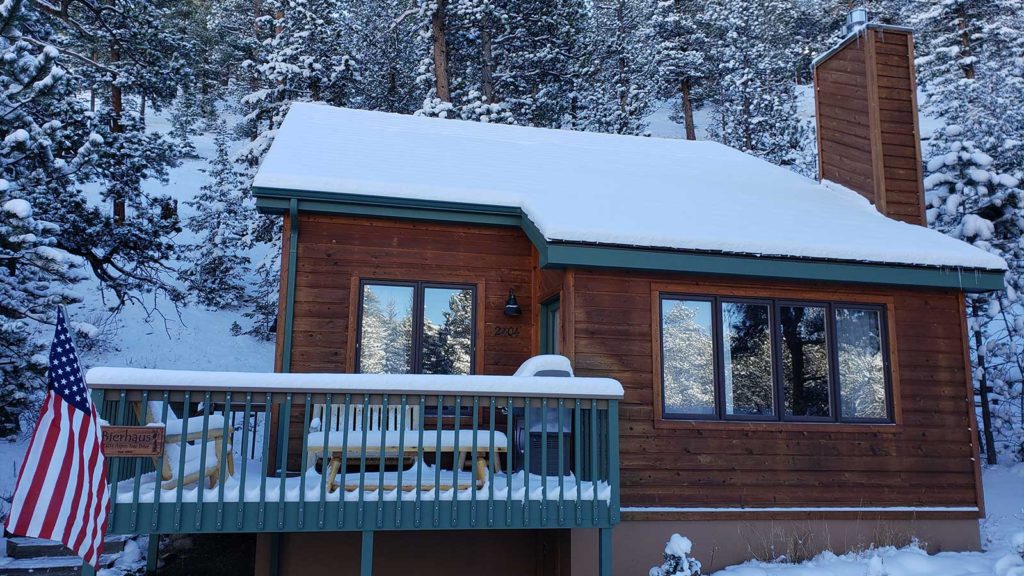 In the Rocky Mountains
Hot chocolate at the Y, horseback riding, and organized sunrise hikes are intact in Greg Bier's memory. Throughout Greg's childhood, he spent summers with his family at the YMCA of the Rockies in Estes Park, Colorado.

"I got to go out and explore, and I became aware and respectful of all the wildlife out there. It's amazing to see how small you are once you get out into the wild," Greg says.

Greg's parents bought a cabin in the area in 1993, and eight years ago, Greg purchased it from them.

Conveniently set across the road from Rocky Mountain National Park, Bierhaus is a homey cabin with full amenities. The three-bedroom home features a fully equipped kitchen and a barbecue pit on the deck. You can start your morning cozying up on the leather sofa, your feet being warmed up by the fireplace as you take in the picture-perfect mountain view. Later, you can go out for a hike and prepare to spot elk. The Big Thompson River is just 200 feet away.

If you want the inside scoop on backtrails to avoid busy trail heads, or if you want to keep bears from breaking into your car, Greg has tips for you. "I know Estes Park really well — what restaurants to go to, which hikes to recommend, depending on the guests' age or on their children's age," Greg says.

Above all, Greg wants to connect with his guests and offer them a good time, "My family uses the cabin — it's not just an investment property. When you're in the cabin, we want you to have the same experience as we do."
Book it on: www.vrbo.com/335597
Rate: $200 to $300 per night. Varies according to the season.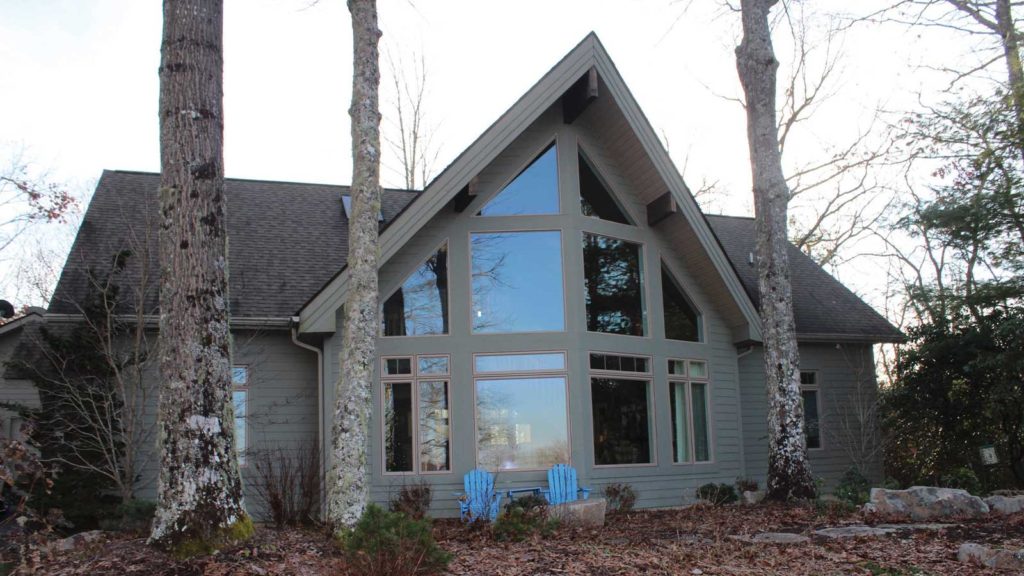 Festival Fever
Brevard, North Carolina, is the small and charming mountain town that captivated Jerry and Lora Blair.

Lora and Jerry lived in Winston-Salem and in Durham, North Carolina, for several years and always talked about possibly going back during retirement. Little did they know that a Google search for "festivals" would lead them to the town where they would buy not one, but two homes.

"We wanted something with a view, or some kind of outdoors interest, and we wanted a small town. We went to Brevard for the White Squirrel Festival and we just fell in love with it," says Lora.

Through her business, Hilltop Properties LLC, Lora purchased a long-term rental house in downtown Brevard and a short-term rental mountain house.

"The Mountain House is warm and relaxing. It has top-notch amenities and incredible views," says Lora. Nestled in the Blue Ridge Mountains, the Bear Mountain house is the perfect place to stay for a romantic getaway or an outdoor adventure. The two-story living room windows highlight the stunning mountain view, which you can enjoy while the fireplace keeps you warm and cozy. The home was recently refurnished, so you will find an open floor plan, a modern and spacious kitchen, and three welcoming bedrooms.

Immerse yourself in nature by biking, fishing, or kayaking — the Bear Mountain house offers plenty of nearby options. "Within five minutes you have access to the French Broad River, and within 10 minutes you can find several state and national forests and parks," says Lora.

Enjoy the music and arts scene at the White Squirrel Festival in May or dress up and dance at the Halloween festival in the fall. Get ready to have fun and reset; this comfortable mountain house awaits your visit.
Book it on: www.vrbo.com/1435573
Rate: $225 per night. Price subject to change.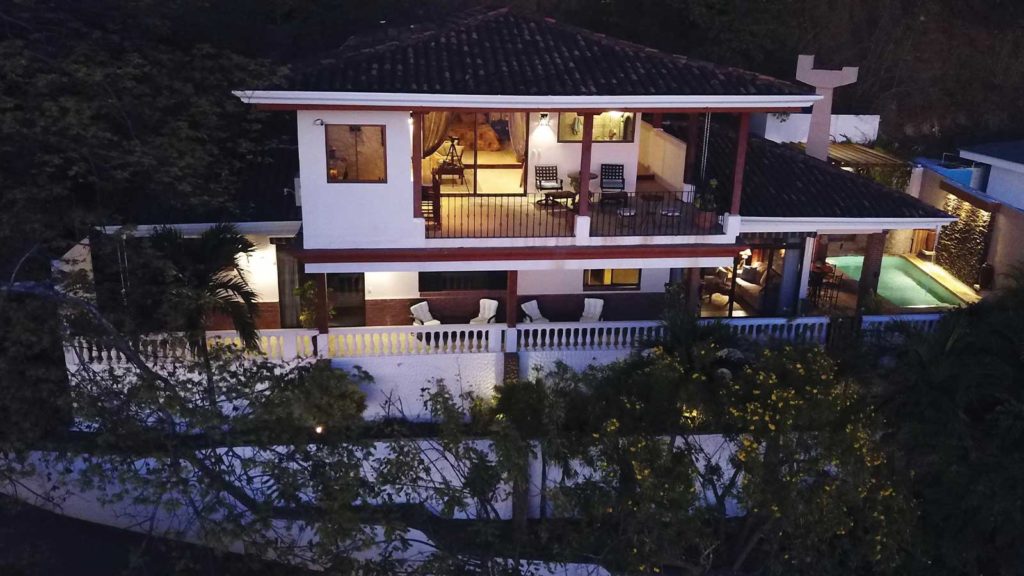 On White Sand Beaches
"Everyone in Costa Rica has a story of how they discovered this magical spot," says Becky McHugh.

Becky's Costa Rican story started in 2003 when she and her husband, Phil Lapkin, visited the country for an anniversary trip. Their first night there, Becky and Phil met some people who had been exploring Costa Rica and heard their stories about ziplining, horseback riding up to waterfalls, mud baths, and everything in between.

"We were surprised. We generally lay on the beach, read a book, and have a cocktail. All of those stories sounded so unique, so different. That was the beginning of us discovering what a special place Costa Rica is," says Becky.

Six months later, the couple had a second home. Their four-bedroom luxury villa, Casa las Brisas, sits on Playa Flamingo's white sand beach, where the gentle ocean breeze keeps you cool and comfortable even on hot days.

With more than 4,000 square feet and an array of common and private spaces, the home is perfect for traveling with extended family or other couples. Made for cooking enthusiasts, the chef-ready kitchen is equipped with high-end appliances and cookware. Outside, a private pool, jacuzzi, and grill set the scene for entertainment filled days.

Spend your vacation at Casa las Brisas sipping on Costa Rican coffee (or cocktails) and enjoying the ocean view from the terrace, or take advantage of the many activities Playa Flamingo has to offer, including sport fishing, diving, and beautiful golf courses. The property manager is nearby and will gladly provide concierge and guest services.

"We think the country, people, and location are ideal, and it's a pleasure for us to share our home. We want people to enjoy it and have as much fun as we do," says Becky.
Book it on: casalasbrisascostarica.com
Rate: $375 to $625 per night, excluding holidays. Varies according to the season.