Photos by Keith Borgmeyer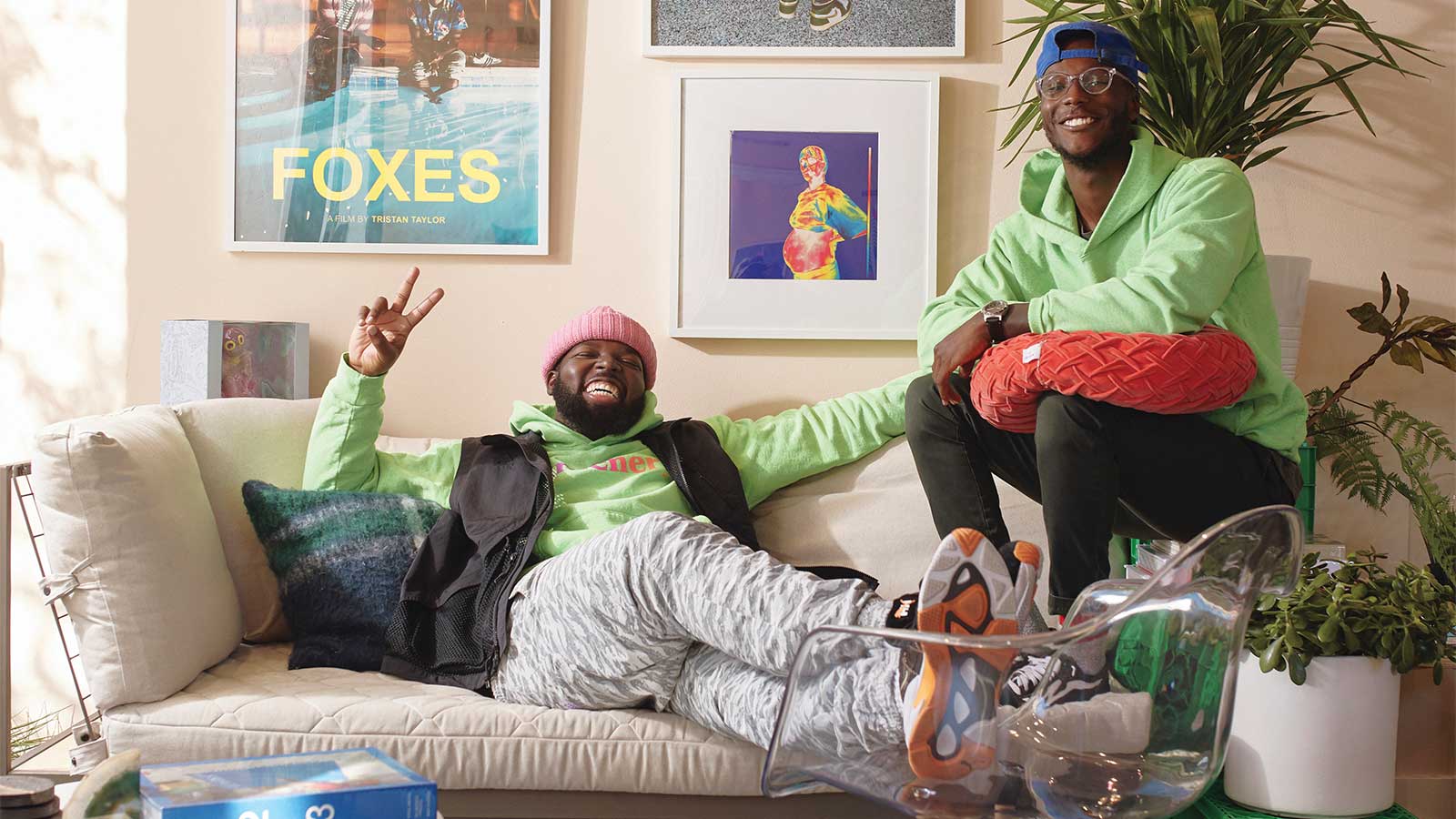 Curtis Taylor Jr. and Marquise White open a downtown art curation and boutique space.
In late August, Columbia reverberated with the sound of college students celebrating the first weekend of the semester. As they excitedly linked up with friends at local restaurants, The Greens Co., a streetwear boutique on Ninth Street, opened a new art exhibition titled "We Matter" by Adrian Walker.

Framed pictures of black men in velvet durags hung on the walls. In the front corner, there was an interactive art installation resembling a bathroom counter. As attendees explored the installation's contents, they expressed immense delight upon seeing popular natural hair care products, which have been staples in the black community for years, displayed on the vanity.

Moments later, Adrian Walker and Curtis Taylor, a co-owner of The Greens, emerged at the front to begin a thoughtful conversation about the exhibition, focusing on the intersection between art and identity and the socialization of black men in America.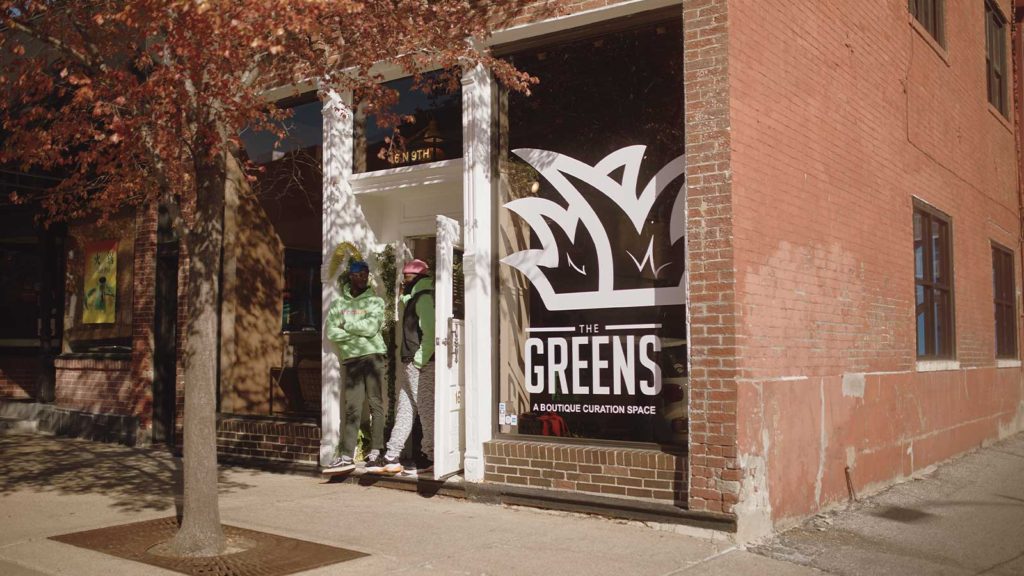 Sowing Seeds
The Greens Co. is a curation boutique space. The shop is used to pair art with fashion to provide customers a gate pass into a community where one can unabashedly exist with their full authentic self on display, sans judgement. It is a culturally relevant space that champions black creativity in art, music, fashion, and culture, and celebrates those who support this creativity through their consumption.

Curtis Taylor Jr. and Marquise White are the parents of this brainchild. Curtis, curator, and Marquise, lead designer, wanted to create a space where they could express their artistic psyche and display their growth not only as creatives, but as black men moving through the world to positively impact people they encounter.

The name "The Greens" is a metaphoric encapsulation of their vision. It is a constant reminder that people, like grass, are constantly evolving and morphing into different forms.

"When we began, we drew inspiration from the saying 'The grass is greener on the other side,'" says Curtis. "We would ask ourselves, 'Is the grass only greener because it isn't real?' This forced us to do an honest inventory of ourselves and made us realize that the best versions of ourselves come from self-belief and realizing your inner power. This experience is what we want to bring to our community."

With this ethos guiding them, Curtis and Marquise constantly manicure and trim themselves to present their most pristine, intentional selves. To them, this is fashion. In Curtis' words, "When you look better, you feel better and, in turn, do better." So they use art to plant seeds wherever they are, stay on the cutting edge of culture, and make fashion serve people on complex levels that exceed physical appearance.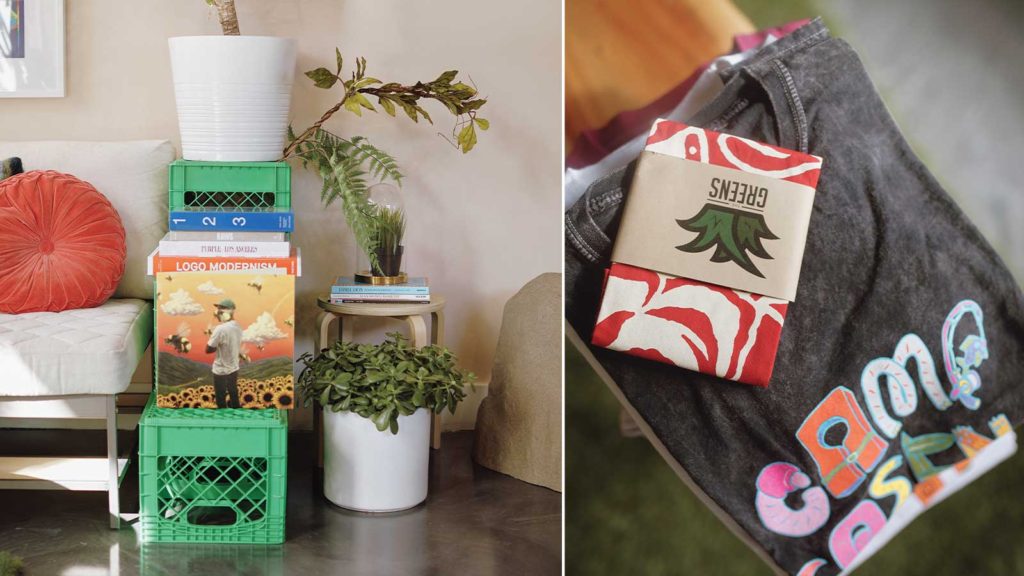 Blades Grown Consciously
The company is Curtis and Marquise's first ever business venture, so they approached their jumpstarting processes with what Marquise recalls to be a "guerrilla-style approach."

"The process of creating our company was trial and error. However, we were passion- and research-driven, and we used our resources to make the best of the process," says Marquise. "We honed in on what it's like to start, own, and keep a business flourishing, and this has served us well. We're now going into our second year."

The co-owners' shared ethos helped them create a model that allows for them and the space to evolve. Because their business centers on art and culture, their acumen develops along with the space. It hinges on the many innovative minds, like Adrian Walker, who they invite to collaborate.

Curtis and Marquise intentionally picked the community of people who helped establish their company. These people, whom they liken to blades, helped to shear the original The Greens grass into the neat lawn it is now.

The conception team included Curtis and Marquise as co-owners, Danielle Washington as the general manager, Malachi Goodman as head of marketing, and Kristofer Maddox in accounting and finance. Curtis and Marquise also had interns who, in exchange for entrepreneurship and art tutelage, helped bring the company to its feet.

"We picked people we knew would be suitable for the specific needs we had. The rest were family and community because we value this. A lot of people, by nature of the business, were able to find an avenue that they could work in. We drew on our needs and the people we were in constant contact with," says Marquise.

With this backing behind them, Curtis and Marquise managed to build a system that coaches creatives and is intentional about the narratives The Greens pushes and the conversations it sparks.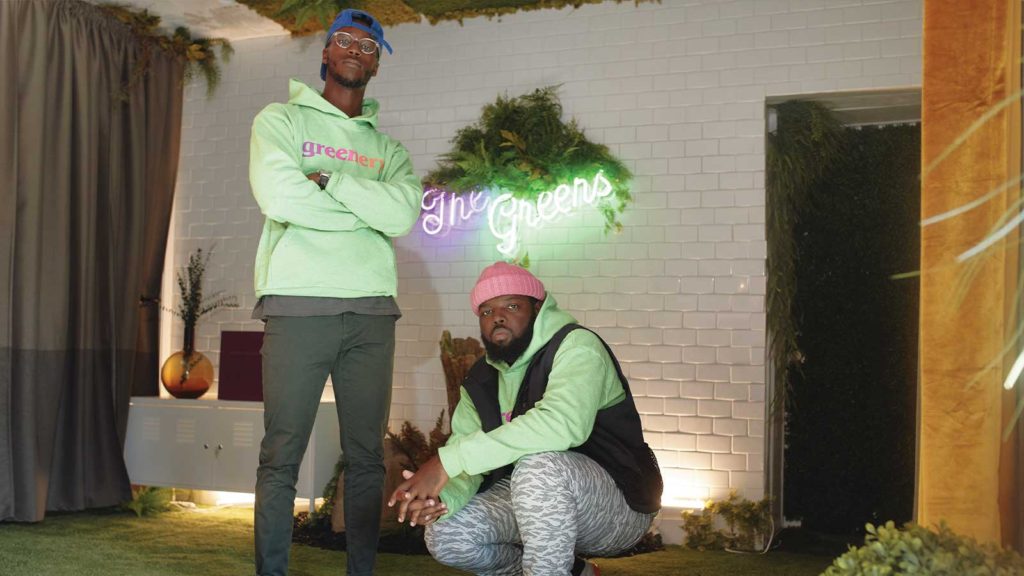 Germination
The Greens' growth process hasn't been faultless. Being a black-owned business, they face unique challenges that make their day-to-day operating complex.

"One of the biggest challenges of us being black-owned in a predominantly white space is people understanding our inception, business model, how we run things, the people we bring here, and the conversations we have," Marquise says. "We believe there's still a gap and barrier [there]."

However, their asset is community, and they can overcome any challenging circumstances. They wisely use the power that comes from the collective pursuit of a cause. The company's purpose persists because it's committed to personal development and educating people on appreciating black creativity. As a result, a diverse audience continues to go to The Greens to learn and feel the radiation of the space.

"In a space of whiteness, we have to be sure of our mission and stay authentic, whether it relates to race, age, or financial capability. We provide cool, tranquil experiences. Vibes. We're trying to be the pulse of Columbia," says Curtis. "The Greens is for everybody. However, we don't stray away from our story, image, or who raised us. But when we do everything, it's for everybody. We fill the gap that people point fingers at."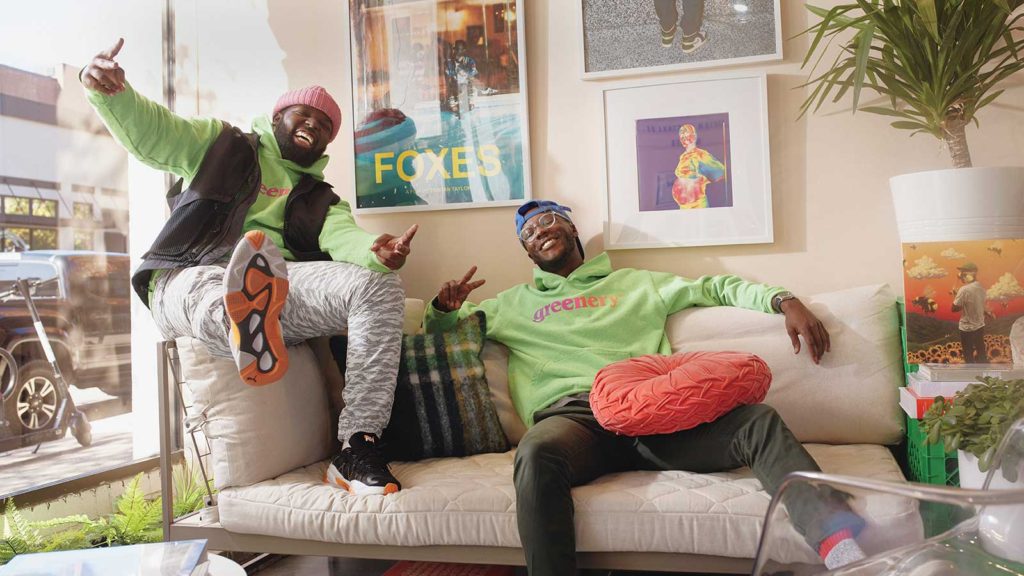 The Perfect Patch of Lawn
In addition to running the store and curating inventory, Curtis and Marquise create streetwear fashion. Their pieces are unique and high quality, the kind that you buy and admire intensely, the kind that you'd rather archive than exhaust each time you dress yourself. Their garments are a visual, sometimes playful, exploration of color and texture.

One piece, called the original varsity chenille polo, is a green and white striped long-sleeved cotton shirt embellished with an orange nylon collar and elbow patches. On the back of the shirt, "The Greens" label, made from chenille fabric, is sewn in the middle.

This shirt reflects a trend in The Greens' designs: They're all different, thoughtfully experimental, and striking, evoking a fashionable simplicity with a sometimes camp aesthetic that is highly sought-after in the fashion world.

As they couple art with fashion, The Greens clutches onto community, and it's blossoming. They host free art exhibitions that feature in-depth analyses of the artist's work, allowing for those who do not buy their clothing to gain something from being in their space.

To the creatives, they are a non-traditional classroom for workshops. To the broader community, they are a kind of church that gives love, acceptance, and vibes.