Seasons: Home Is Where Mom Is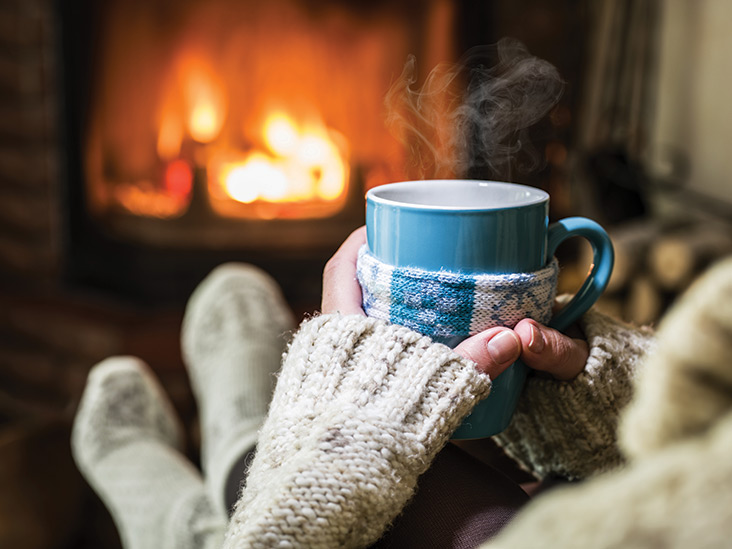 Embracing the season of the empty nest.
It's Christmas morning and the house is still. A gray, gloomy sky stretches beyond the window. The refrigerator hums in the background and the only glow shines from a single strand of twinkle lights strung across the mantel.
There is no tree towering over the living room or stockings hung up on the chimney with care. The walls are bare and the furniture temporary. I walk into the kitchen to brew a cup of breakfast tea, and I'm prepared to settle into a chair and spend some time journaling.
As I gaze around the room, my physical surroundings echo what my heart has felt for months: It's a season of change. Our nest is now empty.
The house our boys grew up in, the one full of memories of Nerf gun wars, pasta parties, and sleepovers with friends, now feels cavernous and deserted. The brightly-painted walls have been covered in a neutral gray, our treasures boxed up as we prepare to start a new chapter. The bedrooms are impersonal and the closets uncluttered, with only the necessities lining the drawers and shelves.
As one season ends, a new one begins.
I snuggle in as the warmth of the fireplace envelops the room. The soft buzz of my husband's breathing echoes from the next room.
My mind drifts back in time to the days that began with a giggling, smiling toddler jumping in our bed at 6 a.m. declaring it was time for us to wake up. Or the first morning he opted to get his own Pop-Tarts from the pantry, turn on the TV, and watch cartoons without needing help.
I wonder at the secrets this house could share about the mischievous times the two brothers shared when we were away — frozen soda cans thrown at the concrete retaining wall and homemade scooters involving spare wheels, old shelving brackets, and power tools. And at least one trip to the ER.
Yet those times aren't gone, and the memories aren't lost. The new ones just feel different.
Within a few hours, those same boys, now grown and living on their own, will come sauntering through the front door, yawning and hoping for breakfast. Their tall frames will fill the stools at the kitchen bar, and their conversations will be more grown-up — with talk of work, classes, roommates, and dreams. Their laughter will still fill the air as they tell jokes and swap stories about the latest Pokémon game or Marvel movie.
And within a few months, we will settle into a new house. One that's smaller and closer to work. Our new kitchen will still be the gathering place for family dinners. And on weekends, our oldest will still show up to do his laundry.
Some things may never change.
So, despite my quiet surroundings, my heart and home are full. This I know.
But just in case my boys could use a reminder, I have tucked one deep inside their stockings. There, a red wooden ornament simply reads, "Home is where mom is."