2019's 20 Under 40: José Caldera, City of Columbia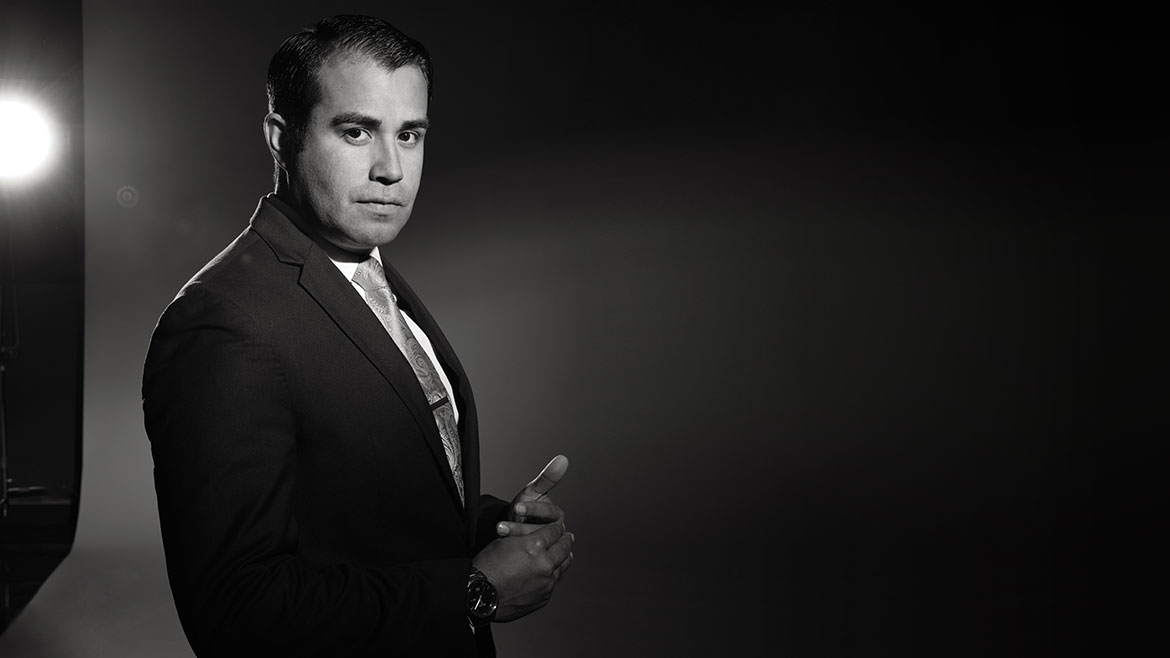 José Caldera
Assistant City Counselor, City of Columbia
Age: 35
José Caldera's story is one of firsts. He's a first-generation American who grew up in inner-city St. Louis. His parents immigrated to America from Nicaragua in 1982. He was the first in his family to go to college.
"At multiple points in my life, taking the wrong path would have been much easier. However, I was blessed with great teachers and mentors who encouraged me to take school seriously and refused to give up on me," Caldera says.
When he earned a bachelor's degree in political science from UMSL and a law degree from MU, he became the only member of his family to obtain an advanced diploma.
After serving as an assistant attorney general, he transitioned to in-house counsel with the Missouri Secretary of State and argued before the Missouri Supreme Court, one of his proudest achievements.
He served as acting commissioner of securities for the state — the first person of color to do so — before transitioning to assistant city counselor for the City of Columbia.
Now he's leading the push toward government transparency by training city employees on the Missouri Sunshine Law. He co-authored a board and commission handbook to help community volunteers understand the policies as well.
"My goal is to develop training programs that focus on the purpose behind the Sunshine Law and convey its spirit," he says.
As the city's development attorney, he advises and negotiates on land use, development projects, and property rights, representing the city in litigation. He also was the city's point person in the dockless scooters discussion in 2018.
"Never in a million years would I have thought that someday I would spend hours researching how first amendment law interacts with dockless scooters," he jokes.
He's passionate about Columbia and enjoys walking downtown with a coffee in hand, looking at development projects and the things that make Columbia "weird."
"I think creating a fun, captivating, and safe environment really can change the trajectory of an area by attracting more people and, ultimately, unique businesses to serve them," he says.
Caldera is chairman-elect of the Missouri Bar's Young Lawyers Section Council and chairman of the committee on diversity.
Fun Fact: José is a regular at M. Boss Barber and Salon downtown. He enjoys the high-end experience.
Get to know the other class members here.