Strong Woman: Lisa Bartlett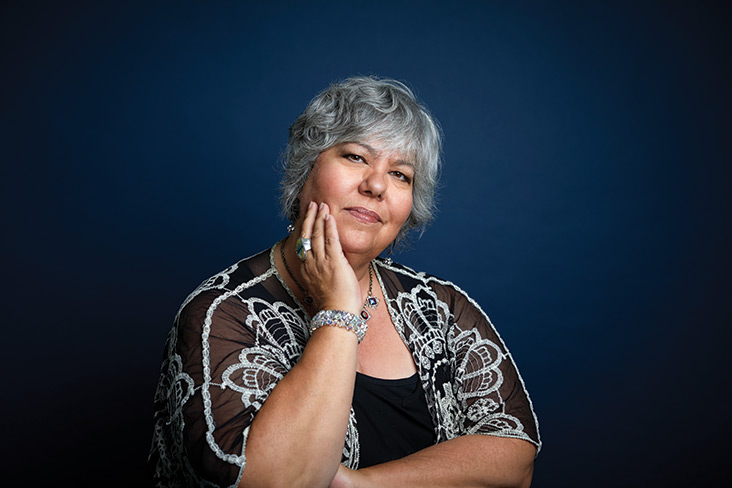 Owner of Artlandish Gallery comes from a long line of strong women.
Tell us a little about you.
I am 57 years old and have lived in Columbia for 41 years. I am married to David, and we have three children, Asia, Mason, and Tonia.
Who are your favorite artists?
My favorite visual artists are Romare Bearden, George Hunt, Vincent van Gogh, Jean-Baptiste-Camille Corot, Henri Matisse — really there are so many. It's hard to make a list because I could just keep going on and on!
What is your motto?
Expect nothing and you will always be happy.
What is a moment in your life that defined you personally or professionally? 
Having children, opening an antique store, opening an art studio, opening an art gallery. Every time someone believes in me, it molds me just a bit more.
Who or what has been your biggest inspiration? 
I come from a line of strong women. My mother and her family are from Belgium, and during World War II they worked for the Belgian underground and resistance. It's very inspiring to know that I come from a lineage that did the right thing during a very traumatic time.
What are your favorite outdoor activities?
Live music, hanging out on a beautiful beach, swimming, boating. Did I mention the beach?
What is the most rewarding part of your job?
Engaging with the public and getting kudos for my art endeavors, owning an art gallery, and making a difference for artists. The job of raising three independent children, who are now amazing adults, has been the most rewarding of all.
On a typical weeknight, we could find you doing what? 
It depends on the season. In the past few months, I had two big projects for fundraisers, one for Access Arts and the other for Reclaimed Voices. I gave art workshops to some people in juvenile detention and then exhibited their work for an evening at the Columbia Art League.
What makes you smile? 
My grandbabies most of all. Laughing and dancing with my friends. All my children have a great sense of humor. My mom is funny and witty. Sometimes I don't realize it, but I catch myself smiling when I'm painting.
What is your guilty pleasure? 
I used to be an antique dealer, and I've collected lots of turn-of-the-century pieces. It's Victorian hardware, metal pieces, carved wood, lamp parts, just really cool stuff that is obsolete. Seriously, it's almost like a hoarding obsession.
What is something most people don't know about you? 
I'm hardcore into collecting mid-century modern furnishings, artwork, and goods for our cool mid-century house. That's what I spend my money on.
What is a project you've completed recently that you particularly enjoyed, and why?
We recently completed the 12th Annual Roots N Blues N BBQ Festival. We spent Tuesday through Friday setting up. Even though it's really hard work and we were dog tired, it was so much fun.