Women of Worth – Brandi Huebner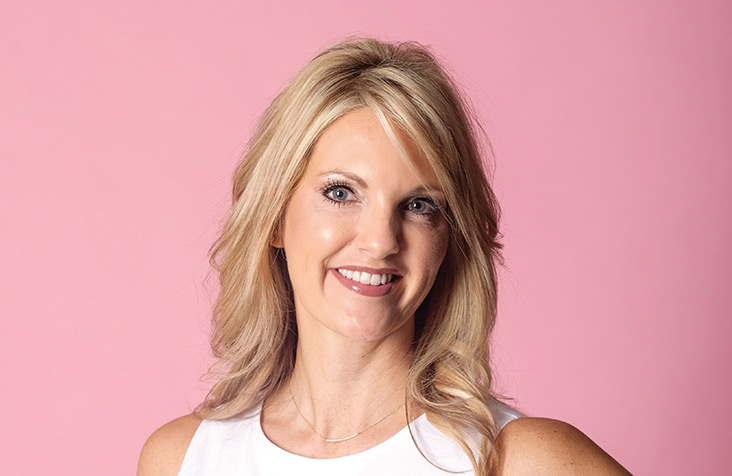 OWNER, EAT FIT GO
Sponsored Content
HOW DO YOU MEASURE YOUR OWN SENSE OF SELF-WORTH?
By the kind of PEOPLE who are closest to me, who share the same character qualities that I try to live by – love, joy, peace, patience, kindness, goodness, faithfulness, gentleness, and self-control.
WHAT SOCIAL ISSUES ARE CURRENTLY MOST IMPORTANT TO YOU?
I think we are losing something incredibly important to the digital age. Relationships are changing. Our children aren't "living" and learning proper social skills. They are exposed to far too much far too soon. I would like to see more promotion of "disconnecting" from our screens and connecting with people face to face. You just can't beat that type of relationship.
WHAT HAS HELPED YOU BECOME A BETTER LEADER?
Failing at learning to become a better leader! I always try to learn from the people who I am trying to lead. And believing in myself and my desire to help others. If you believe in what you are "leading" others into, it isn't difficult; it's genuine.
WHAT IS A PERSONAL OBSTACLE YOU'VE WORKED TO OVERCOME?
Insecurity. For most of my life, I was afraid to do things in both my personal and professional life. I had it in my head that I wasn't worthy of success or that I was less-than or not smart enough. Being encouraged by others has helped me overcome that. Now, with successes that I have worked hard to achieve, I no longer believe that to be true. Not saying that it is always easy, but at least I know it's ok to try, even if it means I might fail.
HOW DO YOU EFFECTIVELY INFLUENCE PEOPLE IN YOUR LIFE?
I try to lead by example. Living with integrity and earning trust are the first steps.
DESCRIBE A DEFINING MOMENT IN THE START OF YOUR BUSINESS.
We recorded one of the most successful opening days of any Eat Fit Go franchise. I drove to our distribution center in Kansas City once a week to pick up orders for interested customers and businesses. Each week my sales nearly doubled, and by the time our doors were open, we had a nice customer base and many more who couldn't wait to try it.
HOW HAVE YOU BUILT RESPECT AND CREDIBILITY WITH THOSE YOU CARE ABOUT?
I asked my partner for help on this one – by being kind and genuine. My desire to live an authentic life by doing what I say I will do. I would also say humility and not being afraid to admit when I am wrong.
HAVE YOU HAD CHALLENGES OVERCOMING PERFECTIONISM?
Absolutely! I have learned to be concerned mostly with what is really important and not to sweat the small stuff. Sometimes it even works.
WHAT DO YOU HOPE TO ACCOMPLISH WITH EAT FIT GO IN THE FUTURE?
I am excited to use Eat Fit Go as a platform to change the way people think about eating. I have hopes to get into our local schools to help educate children about healthy eating habits. Currently we are expanding our market to include corporate wellness packages for businesses throughout Columbia.
WHAT CHARACTER QUALITIES MATTER THE MOST TO YOU?
Honesty, integrity, kindness, and humility.