Women of Worth – Dr. Sheena Jose M.D.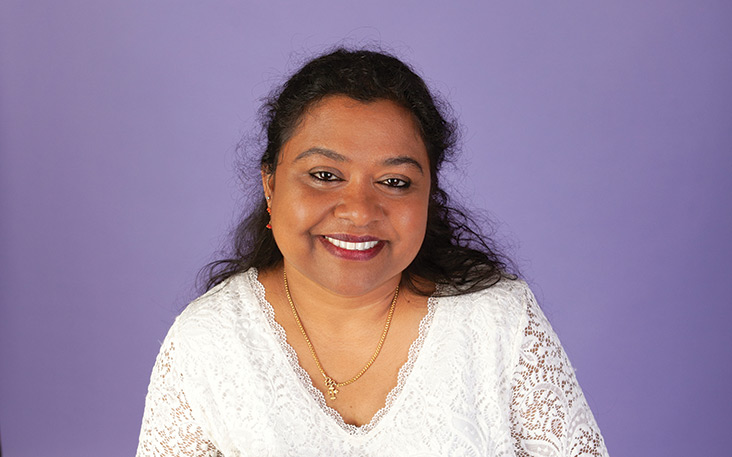 OWNER, CHERRY HILL CLINIC
Sponsored Content
HOW DO YOU MEASURE YOUR OWN SENSE OF SELF-WORTH?
I measure my own sense of self-worth as a caring human being. I Would call myself a compassionate, sensitive, and enthusiastic individual full of positive energy. I always try to keep myself as a simple, honest person with a down-to-earth personality.
WHAT SOCIAL ISSUES ARE CURRENTLY MOST IMPORTANT TO YOU?
I am very much concerned with the environment in which we live, health and wellness of society, and food quality and safety. Damaging effects of chemicals to human health through unhealthy food and eating habits are all very concerning.
HOW DOES YOUR COMPANY MAKES EFFORTS TO IMPROVE THE CULTURE OF OUR COMMUNITY?
I am a primary care physician. A primary care physician is almost like a member of your family. A person whom you can trust, depend, and rely on. Access to primary care helps people live longer and have a healthier and happier life.
WHAT HAS HELPED YOU BECOME A BETTER LEADER?
I am aware of my strengths and weaknesses. I am always aware that I have room to grow and get better.
HOW DO YOU EFFECTIVELY INFLUENCE PEOPLE IN YOUR LIFE?
I am honest about my emotions and I try to be pleasant and positive as much as possible for my family, my friends, my co-workers, and for my patients. I work very hard and
lead by example. I find happiness in helping others and seeing them accomplish their goals. As a primary care physician, I feel accomplished when I take care of people and their health issues.
HOW HAVE YOU BUILT RESPECT AND CREDIBILITY WITH THOSE YOU CARE ABOUT?
I love what I do. When you are sincere in your work and when you respect others, they will trust you and you earn their respect. Your actions should prove your character rather than your words. You cannot simply say that you are credible. Others should experience it. I exemplify my work ethic and my passion for my work and my care for others through my actions. As I said earlier, you respect others and you get the respect back. You do your work with utmost sincerity and passion and people will find you credible.
HAS GENDER BIAS EVER PLAYED A ROLE IN YOUR PROFESSIONAL LIFE?
Never. I believe in gender equality and I have been blessed to be part of institutions and organizations where the same culture is upheld.
WHAT HAS BEEN THE BIGGEST CONFIDENCE BOOSTER FOR YOU PERSONALLY?
The fact that I can face even the most stressful situations with a smile on my face.
WHAT CHARACTER QUALITIES MATTER THE MOST TO YOU?
Kindness, loyalty, honesty, passion for my work, and obsessive attention to details.
FAVORITE QUOTE?
"We are just an advanced breed of monkeys on a minor planet of a very average star. But we can understand the universe. That makes us something very special." – Stephen Hawking