Matt Hayes, owner, BrightStar Care of Mid-Missouri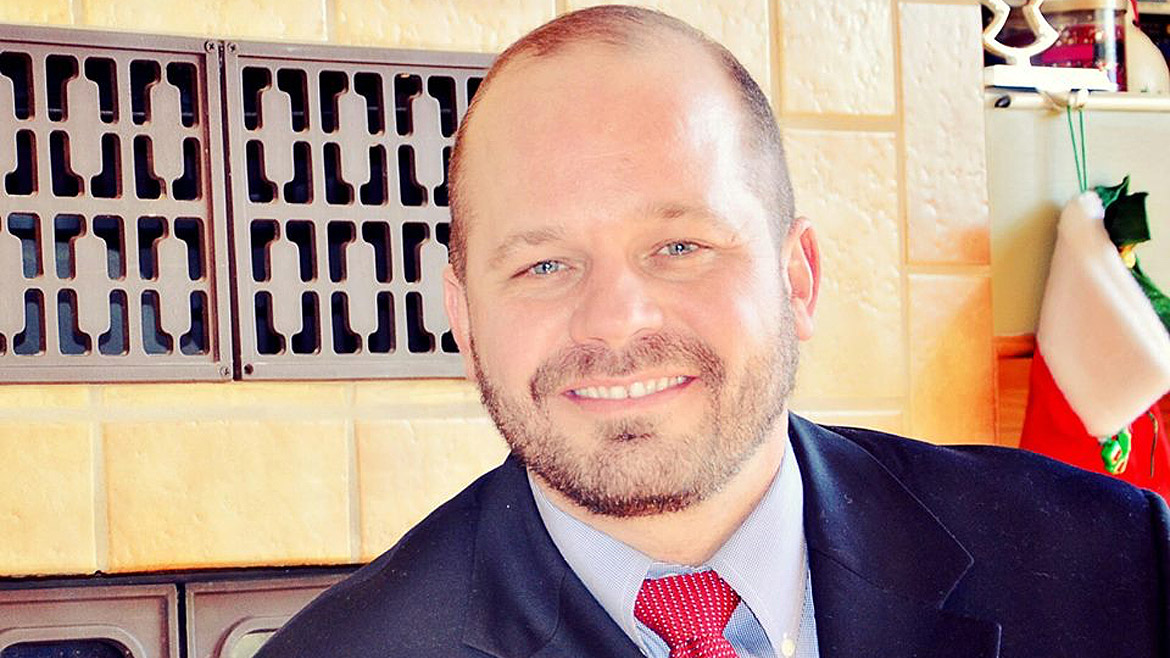 1. What's your background?
My wife and I were both hospital corpsmen in the U.S. Navy for six years, which is where we met. Following my time in the service, I completed my bachelor's degree in clinical laboratory science and worked in a hospital laboratory for the next five years in various departments like the blood bank, microbiology, and chemistry. While working in the lab, I went back for my master's in business, looking to move into hospital administration. During my MBA program, I decided to change course and move to the industry side of the lab. With help from a mentor, I successfully moved into capital equipment sales, working with hospitals, clinics, and large reference labs on the analyzers and workflow solutions for the testing they performed. In 2012, my wife and I decided to begin looking at various franchises in the hopes of starting our own business. We finally found BrightStar, and it was something that we could both really invest in both financially and personally.
2. Tell us about your business:
BrightStar Care of Mid-Missouri is an in-home care and specialty nursing agency. We perform traditional in-home care for all ages, from infant and pediatric patients to seniors, though the vast majority of the in-home care clients we serve are senior citizens. However, I think it's important to note that we don't just take care of our clients; we're also there to make it possible for the adult children and other family members to maintain their own lives and occupations. Often times, the families we end up caring for are consumed by taking care of one or both of their parents, and we offer respite and peace of mind to help them find balance in the times of crisis we will all face.
3. What does your typical day look like?
We start each morning with a 15 to 30 minute "huddle" to review the weekend or prior night as far as any new developments or issues with our clients. From there, my day usually moves to working with various members of my leadership team on projects or tasks they are working on. This could include working with my director of nursing on regulatory issues or other clinical matters involving our clients, my marketing rep on business development, or my HR manager and recruiter on staff development and making sure we have the right people on board to serve our clients.
4. What drew you to home health care?
Spending all my adult working life in health care was a conscious choice when I went into the Navy. I chose the hospital corps in the Navy because of its storied history and because I loved science and wanted to be in the medical field. Also, I wanted to help and serve others. As my career and education developed, my professional goals and interests changed. Once I moved into medical device sales, I also realized I had an interest in business and marketing, but it was not as fulfilling as being able to work directly with patients and their families. Both my wife and I have had family who battled and continue to battle chronic illnesses like Parkinson's and Alzheimer's. Many of the families we care for are struggling through the same experiences we had. It's heartbreaking, but it's something we can help shepherd the families we care for through. Those relationships fill our hearts and make the difficulties of this business all the more worth it.
5. What don't people know about BrightStar Care that they should?
Our current team is like a family. We've worked alongside one another for a while now and each of us is there for one another and the families we care for. This is a business that is based on trust and a genuine desire to serve. Without the trust of our clients, their families, and our employees, what we do every day would not be possible, and that trust is earned each and every day. I am so blessed with my leadership team and their dedication. They make me very proud and are another fulfilling part of this business that I didn't expect to experience.
6. How does being a veteran affect your business and leadership style?
I would say it has given me a different kind of insight into people in general. The military is one of the most diverse organizations in the world. It's also a place where attention to detail and consistent and excellent execution is absolutely critical to success. Without dedicated leadership and high-quality employees from the bottom to the top, your chances of failing to meet expectations increase greatly.
7. Tell us something about you that we wouldn't learn from your resume alone:
I have three amazing kids that challenge me to be a better person every day. My wife keeps me grounded and is my lodestar. Without her, none of these accomplishments would be possible. I enjoy fishing and golfing, but because of the demands of the business and family, I don't get to do those things as much as I would like. Oh, and I'm claustrophobic. CBT