Mixing it Up: The Dirty Lisa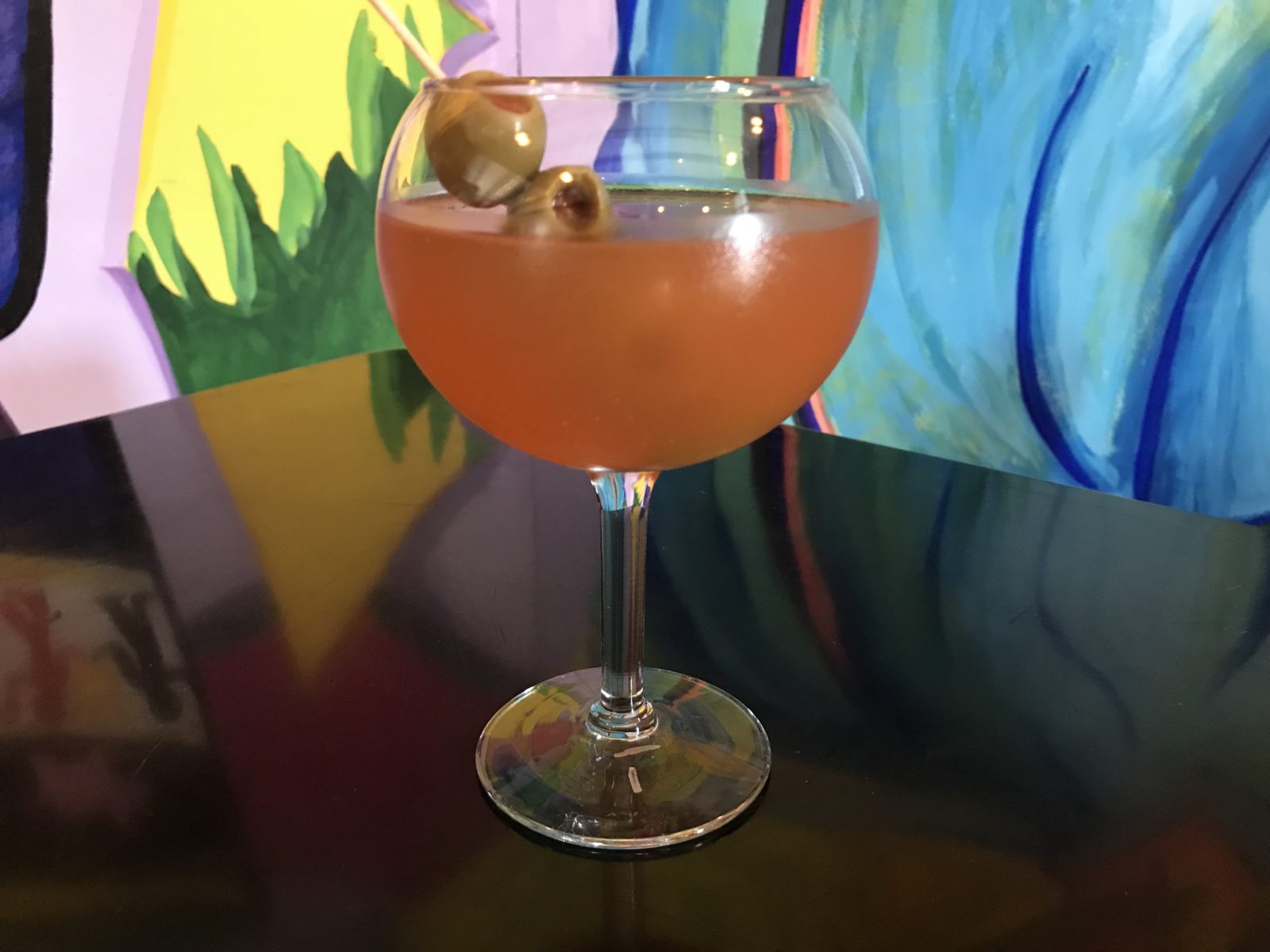 Entertaining has always come easy to us. Our 1940s bungalow in St. Joseph was the hub of dinner parties, family gatherings, and celebrations of all kinds for over a decade. Today, we're still entertaining at our home away from home, DogMaster Distillery.
Although Van was the master cocktail crafter when the tasting room opened, it was obvious that my presence behind the bar was needed, and I don't like to be outdone. We're regularly playing with our booze in the hopes of finding the magic combination that highlights our "Rat Pack meets rockabilly" style.
I'm excited to share some of my signature concoctions with you from time to time over the next few months. One of my favorites is the Dirty Lisa. I am a huge fan of a dirty vodka martini and a good Bloody Mary, so when my cravings for both collide, the solution is the Dirty Lisa. Use the recipe as a guide; don't be afraid to change the proportions to your taste!
Dirty Lisa Recipe:
1.25 ounces DogMaster vodka
1 ounce olive brine
1 ounce dill pickle juice
1 ounce Clamato
½ ounce Bloody Mary mix
Directions:
Combine all ingredients in a cocktail shaker with ice and shake! Garnish with your favorite savory snacks — I love olives and dill pickles!
Lisa Driskel Hawxbyis a renaissance woman; data collector with a focus on professional development by day, distillery owner and brand coordinator by night. A lover of art, earth, beauty, connection and passion who is striving to live each day to its fullest and awaiting her next adventure.