CJ Suggests: Ruth Bader Ginsburg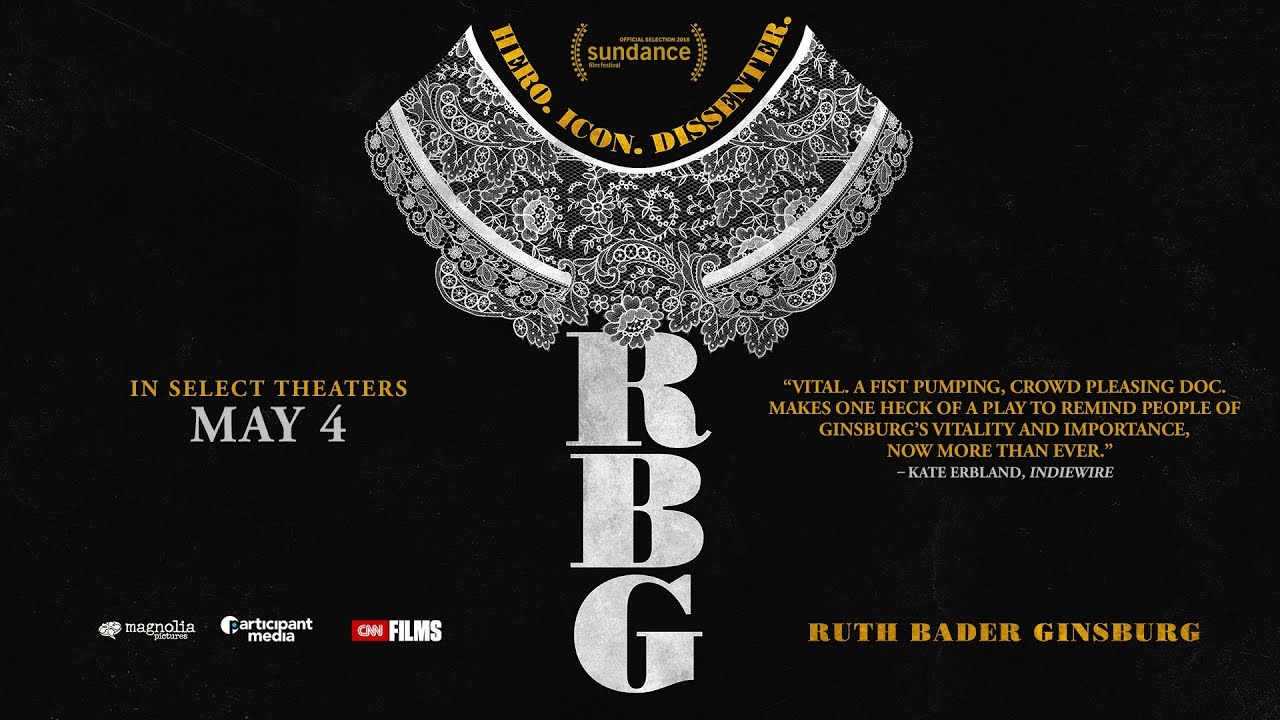 Biographical films are an important way for women to be recognized, especially women who have lived in the shadows of history. Biopics, narrative films based on the true lives of women, can educate, commemorate and inspire, like Hidden Figures, which showcased the work done by women of color at NASA in the 1960s and Erin Brockovich, which featured Julia Roberts in the title role as a women fighting against a dirty energy company. Biographical documentaries are another way to proudly explore the lives of women, helping to re-define history and ensure they are not left out of the many conversations they have quietly been a part of.
Over the past few years, a slew of incredible documentaries about women have graced movie screens, TV and streaming platforms, some even making it to our own local arthouse theater Ragtag Cinema. Bombshell: The Hedy Lamarr Story profiled the classic Hollywood star focusing on her accomplishments as an inventor- she created technology that was the cornerstone for Bluetooth communication.
Lorraine Hansberry: Sighted Eyes/Feeling Heart is an in-depth look into the life of the title playwright best known for A Raisin in the Sun, a bio-doc that also peaks into her identity as a lesbian. Mankiller about Wilma Mankiller, displayed the trials and tribulations she faced as the first female Principal Chief of the Cherokee Nation. A large swath of documentaries about women in fashion, music, and visual arts have also been in abundance this year. Westwood, Punk, Activist, Icon covers British fashion designer Vivienne Westwood, Kusama-Infinity is about the visionary artist Yayoi Kusama, and musician/style icon Grace Jones got the documentary treatment in Grace Jones: Bloodlight and Bami– each film a stellar display of the real lives of a broad range of creative talent.
This month, the Citizen Jane Suggests film at Ragtag Cinema- a monthly film directed by a women with the Citizen Jane Film Festival stamp of approval– will be RBG, a biographical documentary on none other than Justice Ruth Bader Ginsburg. Ginsburg is a legendary figure who broke boundaries not just for herself but for women as a whole through her rulings as a Supreme Court justice. The film follows her life leading up to where she is now: an 85-year-old force still performing her duties as a judge. The film explores the difficulties and expectations she faced along her journey, in addition to the love and support that kept her going, including the most recent fan culture that has produced the moniker "The Notorious RBG."
We hope that you'll join us this month at Ragtag Cinema to learn and laugh about the wonderful life of Ruth Bader Ginsburg! We also encourage you to seek out other films about the lives of unsung female heroines of the past and present, sharing in women's stories to help inspire women towards whatever future they choose- from leaders, artists, activists and beyond.