Opinion: Chamber's Washington Trip Highlights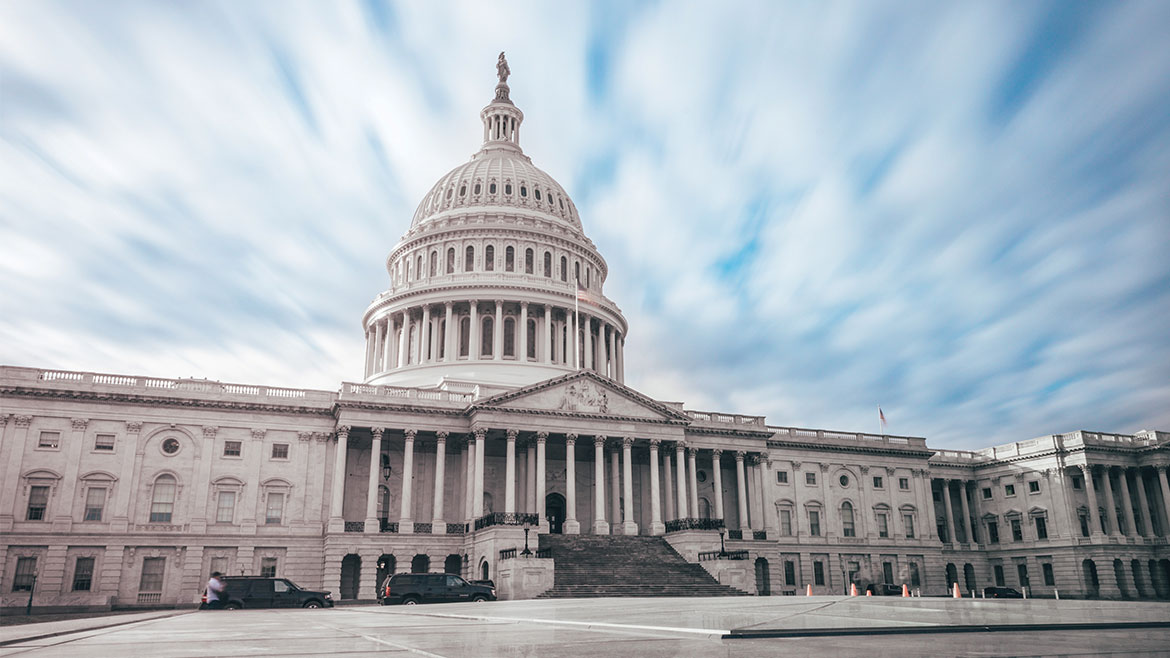 I recently had the opportunity to travel to our nation's capital with the Columbia Chamber of Commerce on its inaugural D.C. Fly-in. The two-day advocacy and relationship-building tour featured a tightly orchestrated schedule, starting with a Tuesday morning meet-up before 4:00 A.M. at the surprisingly busy Columbia Regional Airport.
By lunchtime, our 10-member contingent had arrived in a well-appointed conference room adjacent to the capitol building. The afternoon consisted of rare access to Missouri senators Claire McCaskill and Roy Blunt, Congresswoman Vicky Hartzler, and their staffers.
Issues important to Columbia were discussed, such as the airport expansion, how tariffs or changes to NAFTA could affect Mid-Missouri, business taxation and regulation, and transportation. We made sure every single official got quizzed about fixing the roads, if not specifically about the plan for I-70.
Most reiterated back to us the boilerplate issues of the fuel tax rate being eroded by inflation, fuel efficiency, and the growing popularity of electric cars. There's no extra general revenue for highways, the details of the new federal infrastructure plan is hazy, fuel taxes aren't popular, and people don't like toll roads. Nobody offered clear leadership on this issue.
Another suggestion that came up is to form public–private partnerships to build and maintain transportation infrastructure. Most everybody wants to avoid the extreme of wholesale privatization of highways, but private contractors already do design and construct our roads today. Private firms could step up to also administer certain major roadways, and still be overseen by MoDOT. Crafting mutually-beneficial operating agreements is key. The sobering takeaway was that the longer we do nothing here in our part of the country, the longer the roads will continue to run "downhill" and the deeper the financial hole we'll have to dig out of.
With three financial professionals in the group, it was fitting that the senate was debating a financial reform bill. After the 2008 financial crisis, the Dodd-Frank Wall Street Reform and Consumer Protection Act was enacted to remedy the "too big to fail" issue, where if enough of the nation's biggest banks had problems, it could take down the whole economy.
The surge in bank compliance costs, which big companies can adsorb, hit smaller banks comparatively harder. Therefore, the last decade has overall seen a consolidation of small banks rolling into larger institutions, near zero new startup bank charters, and a movement of nationally-chartered banks registering with state regulators.
Columbia is fortunate to have a mix of large, medium-sized regional, and smaller bank companies serving individuals and businesses in our community.
The new financial bill, among other modest reforms, raised the cap on which banks require additional measures to manage "systemic risk" to the entire U.S. financial system. The senate passed the initial version with bipartisan support. Let's just say where the regulatory balance best lies is continually up for debate.
In our meeting, we also discussed financial technologies, a hot topic. Now emerging are cryptocurrencies (bitcoin, et al.), peer-to-peer payments (like paying the babysitter directly via a smartphone app), and robo-advisors (automated investment providers).
With the fast pace of business technologies, laws and regulations, like rules for Uber, or developing laws concerning self-driving cars, tend to have difficulty keeping up. Smart regulations would reasonably allow for innovation but reduce the risk of widespread misunderstanding and abuse. Again, where that line is drawn is always debatable.
The chamber's government affairs director, Jerry Dowell, who did yeoman's work putting this trip together, plans on having a "reverse fly-in" next year, where dignitaries from Washington come visit Columbia for a few days. The idea is that if federal policymakers come visit where our new airport terminal is going, see the condition of I-70 up close, or observe first-hand the high-tech work coming out of MU's nuclear reactor, then the ongoing relationship with our nation's elected officials will grow that much closer and more authentic.
Steve Spellman is a vice president and relationship manager in wealth management at Landmark Bank.