photos by Keith Borgmeyer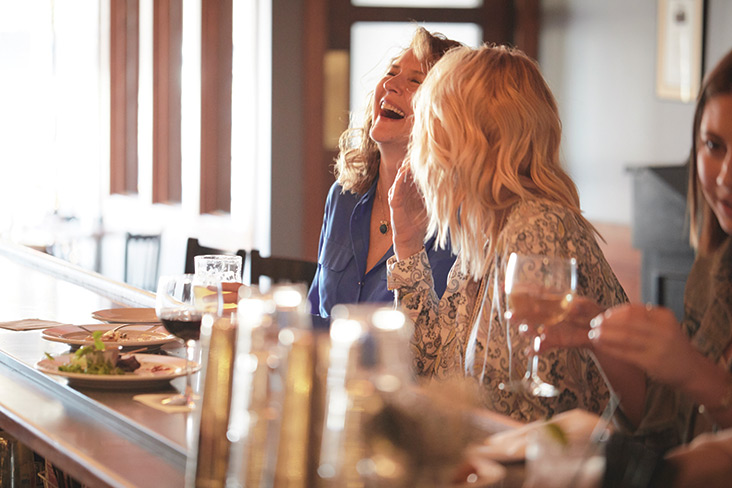 Jenny Williamson and Carolyn Paris reminisce about happy hour at Sycamore.
The custom started a few years back when Jenny Williamson received a $100 gift certificate to Sycamore.
She and Carolyn Paris (pictured above) worked together at a local bank and were looking for a place to hang out downtown after work. The unexpected gift answered their dilemma, and after one trip, they were infatuated.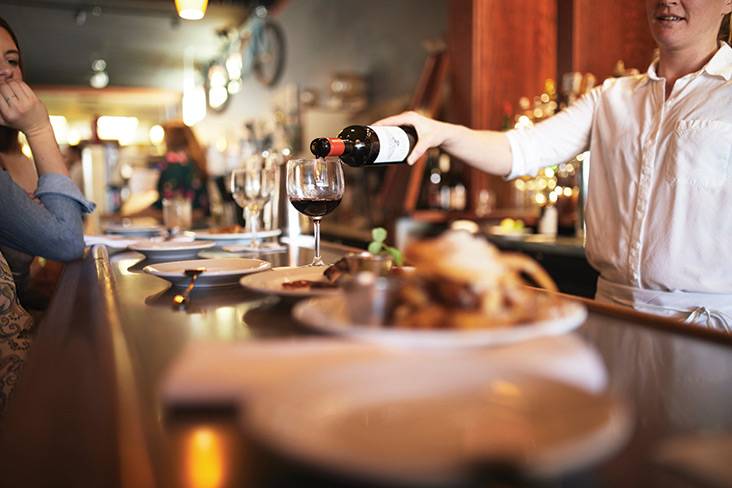 "It was so luxurious," Carolyn says. "We loved the ambience. There was always a special drink. It was a real treat."
Jenny remembers the bartender being a lot of fun, and she couldn't get over the prices. "Because we got our food and drinks at half price, we were able to make the gift certificate last for months."
The regular rendezvous created memories the best friends wouldn't soon forget.
"I loved the parmesan fries," Jenny recalls. "We ate a lot of those."
"And the Thai kabobs," Carolyn adds.
"There was always a special. We liked to try what was new," Jenny continues.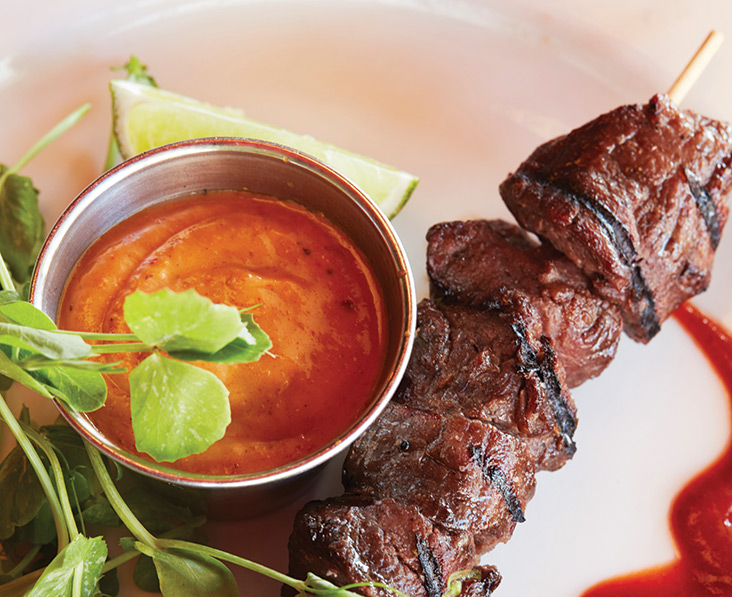 The ladies were drawn to the high-end food and feel — it was something to look forward to. "It was so much more than nachos and beer," Jenny says.
And tonight, the tradition continues.
Two of Sycamore's owners, Mike Odette and Amy Barrett, have rolled out the red carpet to recreate the experience. Mike has put his culinary skills to work making parmesan fries and Thai kabobs. Maria, tonight's bartender, keeps the wine and beer flowing. The conversation is good and the mood is light.
Regular customers file in and out, working at the bar or holding a meeting in the nearby sitting area, while Amy shares what makes happy hour at Sycamore so special.
Mike and Amy, as well as Sanford and Jill Speake, have been holding a happy hour each evening from 5:00 to 6:30 p.m. and again from 9:00 to 10:00 p.m. since 2008. "Our hope is that someone will come in and have a couple of drinks and appetizers, test out the atmosphere, and see what we're about," Amy says, "then come back for lunch or dinner."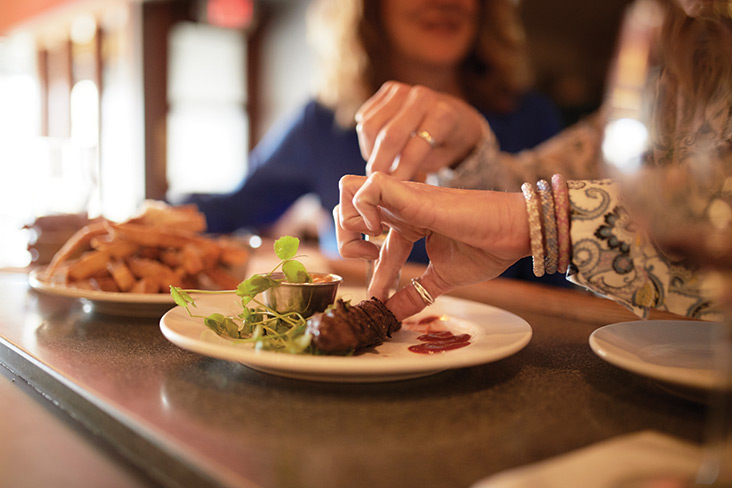 The restaurant rotates which small dishes are on the bar menu to reflect the season and what is available locally. "I personally think it's one the most affordable deals in town," Amy says, "and you're supporting people who farm here and make cheese here."
More than an hour has passed and the chatter has quieted. All that remains are some crumbs, a few droplets of wine, and a sense of contentment. Jenny glances at her watch and grabs her purse. It's time to head home. Until next time . . . cheers!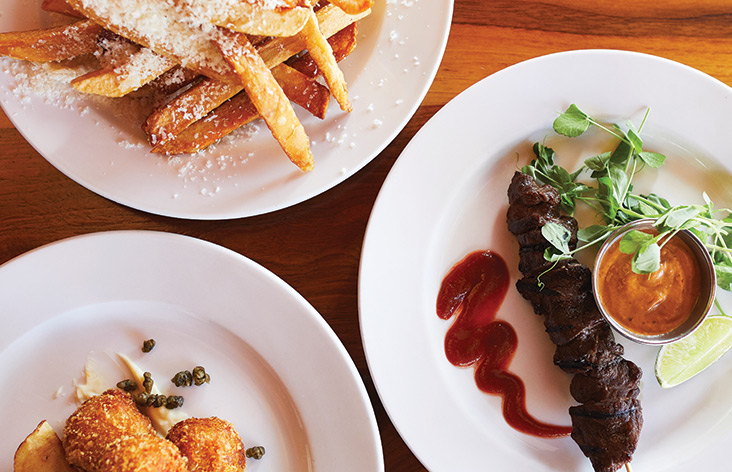 Sample Sycamore Bar Menu
All items on this menu are half-price during happy hour from 5 to 6:30 p.m. and 9 to 10 p.m. Monday through Saturday.
Featured Beer – $4/14 oz.
Logboat Bobber lager, 5%
Columbia, Missouri
Featured Wines – $6/glass
Terra de Touros Arinto
Tejo, Portugal
Terra de Touros Pinot Noir
and Touriga Nacional
Tejo, Portugal
Featured Cocktail – $7
Till vodka, grapefruit shrub, tonic
Brandade – $9
Cod and potato fritters, lemon aioli
Parmesan Fries – $7.50
Shaved Parmigiano–Reggiano, house ketchup
Pate – $9
Duck liver mousse, crackers, cornichons
Thai Beef Kabob – $9
Marinated tenderloin, peanut sauce, lime, sriracha
Basket of bread (Uprise Bakery) – $3
House sun-dried tomato butter