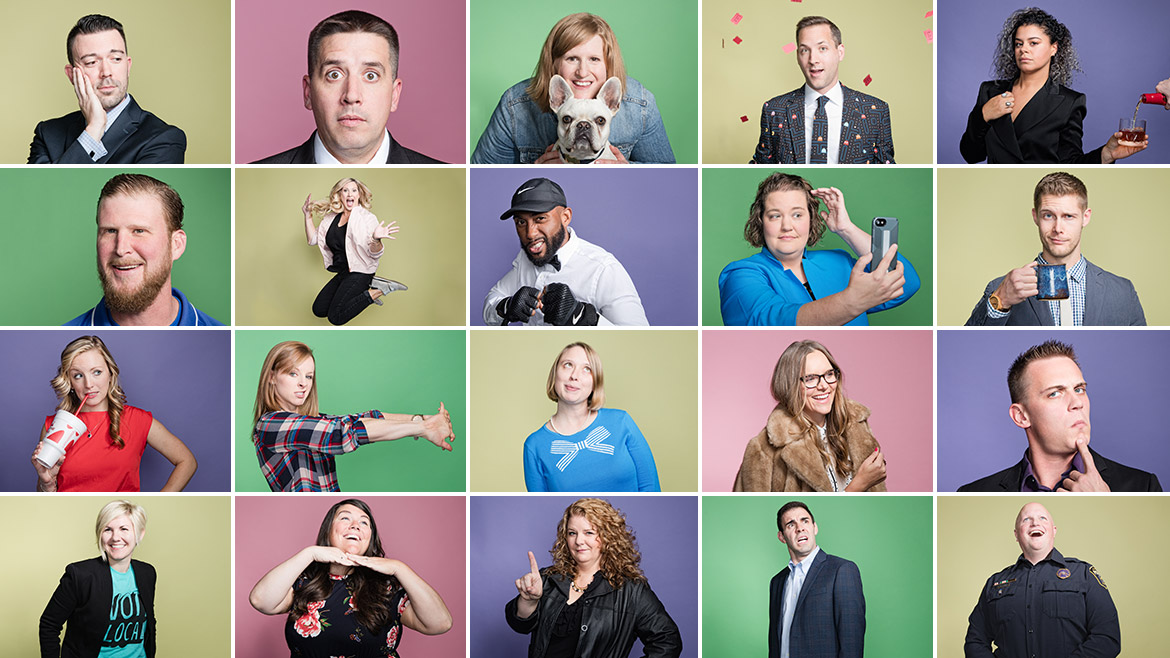 It's time to congratulate CBT's 20 Under 40 class of 2018. The men and women of this class are talented, hard-working individuals. They're leaders, they're innovators, and they're not sitting still. Each 20 Under 40 class seems to have its own personality. In this group, let's just say there's an entrepreneurial spirit that cannot be ignored. Many are founders, whether running their own company full-time or as a side hustle. Several have served our country in the military. Most have dreams of a national presence. It may be our most inspirational and aspirational group yet.
Thanks to our presenting sponsor, Joe Machens Dealerships, for helping us to make this award a real splash for the recipients each year. For more content on our recipients, please visit comomag.com. Additional thanks to supporting sponsor Flat Branch Home Loans.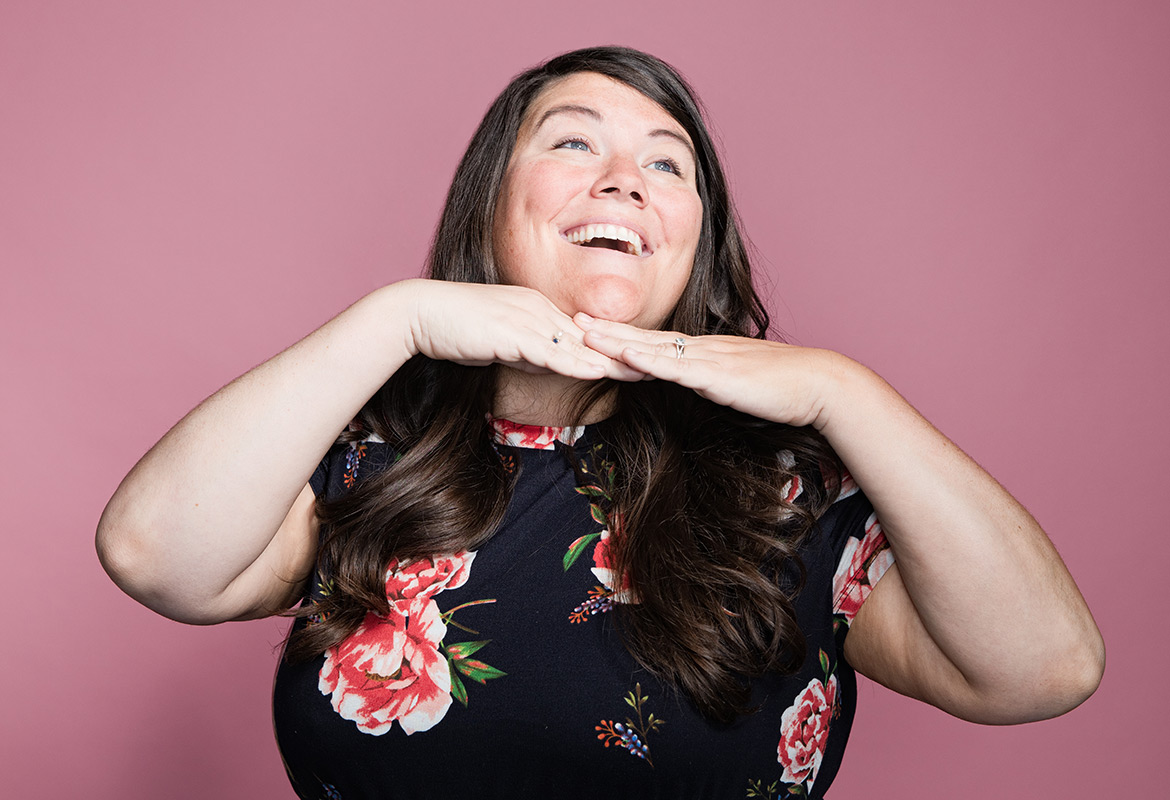 Barbie Banks
Director, Citizen Jane Film Festival
Age: 35 | Years lived in Columbia: 13
Fun fact: Barbie and her wife organize "Cranktivus" each year, a food drive on bikes for the Central Food Pantry.
You're looking at an aspiring future mayor of Columbia. You might wonder what makes the Citizen Jane Film Festival director interested in civil service. Barbie Banks has a background in nonprofit management and a lifelong passion for equality and social change, and she's out to change the film fest world. Why not city government too?
Banks' William Woods professor Harriet Yelon took her to her first film at Ragtag Cinema as part of a sociology class. "She showed me that film can be more than entertainment at a megaplex movie theater," Banks says. "She showed me that film can be a method for social change."
And change goes where Banks goes. Ticket sales increased by 20 percent over last year for the Citizen Jane Film Festival, and Banks fundraised $100,000 for the 2017 fest, an achievement she's particularly proud of. She's creating the new position of creative director for CJ, wants to increase funds raised by 50 percent, and will begin teaching at Stephens College this year. She's been involved with the fest since 2013.
"It's a dream that I get to bring this festival to the Columbia community each year," Banks says.
Her next goal? Sit on juries for at least five film festivals that aren't women-centric to help increase representation of women in film (only 28 percent of films in top festivals are directed by women), and develop training to help film festivals implement more representation in film. "Imagine chilling with Robert Redford at Sundance as we discuss representation for women and people of color! A dream come true," Banks says.
She leads the fest's leadership team, the "Janies," and says it's her favorite part of her job. And she's motivated daily by Stephens College students. "Every interaction I have with a student motivates me to work harder and smarter so they can experience the best film festival," she says.
She isn't kidding about that mayoral dream, by the way. Banks has a passion for social change, and says if city council seats were full-time jobs, "We would be able to accomplish so much more."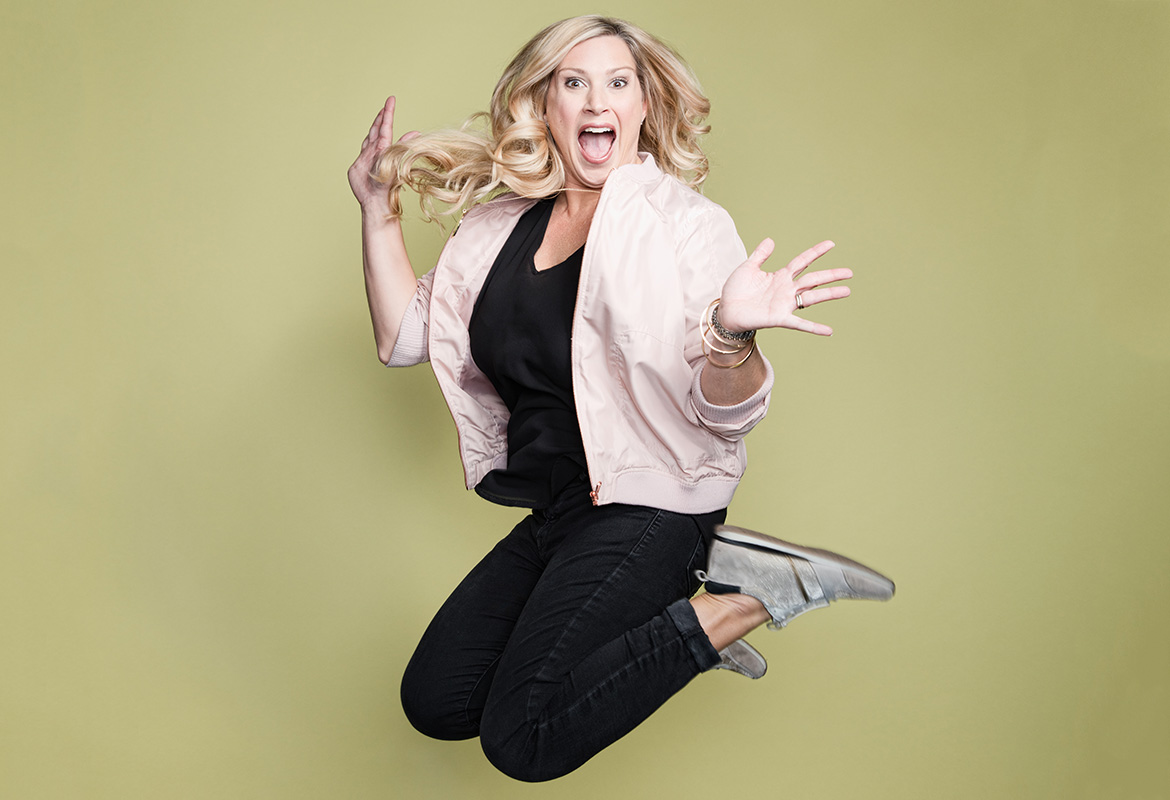 Jesse Bodine
President and Co-founder, Scout & Nimble
Age: 38 | Years lived in Columbia: 19
Fun fact: Jesse worked as a charge nurse in the Boone Hospital NICU for six years.
When Jesse Bodine was a little girl, she was not asking for toys at Christmas. She was curating bedding and furniture for her room. Her passion for design goes back at least that far, and out of that passion, she has created Scout & Nimble, a national home furnishings e-commerce site. Designers build shoppable rooms on Scout & Nimble's website in which each item in the curated room is available for purchase.
Bodine dreamed up the site when she realized her interior design business came with some challenges, namely a lack of tools for both designers and consumers. In 2011, she and her husband, Sam Bodine, decided to take a leap and create Scout & Nimble. "We knew S&N would fill a void in the business world and be able to help other designers with many of the same issues I faced in my own career as a designer," Bodine says.
In 2018, Scout & Nimble will launch its All Access program, a project management software the company created to help designers across the country improve and grow their businesses.
What else is in the future? Continuing to build Scout & Nimble into a design empire. "It would be amazing to stand among the successful companies that prove the Midwest is a wonderful place to grow a national brand," she says.
They're certainly on the path. Scout & Nimble has more than198,000 Instagram followers. "We engage with them daily and are building stronger relationships because of it," Bodine says. "I love social media simply because it allows us to share our network of designers' work with our following, and that in turn helps them grow their business."
Bodine is still a designer herself, working on luxury new construction projects across the U.S. "My biggest passion in life has been helping others," Bodine says. "Scout & Nimble allows me to do that while still utilizing my creativity every day, whether it's helping someone here design and build their dream home, helping a designer streamline their business practices, or assisting in getting their name out there and highlighting their work to our followers."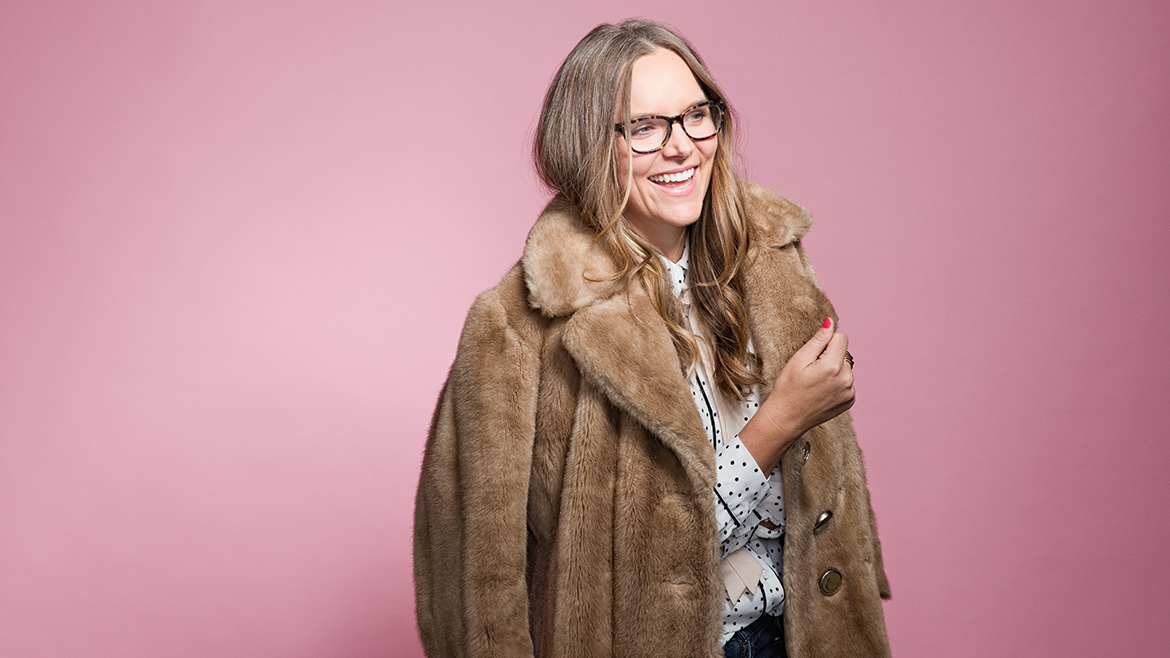 Kristen Brown
Owner, Hoot Design Co.
Age: 34 | Years lived in Columbia: 25
Fun fact: Growing up, Kristen had several imaginary friends. 
In 2017, Kristen Brown was approached by fellow entrepreneur Chrystal Graves to serve on the board of The BOLD Academy, a nonprofit providing leadership and development for black and brown girls in Columbia. Brown's company, Hoot Design Co., donated the branding and website design for the project. "My entire team put their hearts into the naming, design, and finally the creation of the content for their website," Brown says.
The project is a great example of Brown's passions: women in leadership, equality in the workplace, and good design as a necessity for doing business. Hoot Design Co. has made its mark as a home for female creatives in Columbia, with transparent services and strategic design work. Brown encourages an owner mentality from her team of seven creative women in the hopes they'll one day become entrepreneurs in their own right.
"I truly believe the world would be a better place if we had more female leaders," Brown says. "I love providing an environment where young women want to come to work and feel that their voices are valued and have an impact."
She and her team have a passion for the creative process, working with business owners to create brands that excite. She says, "I love the process of learning about what they do, who their dream client is, and figuring out how to reach those people."
Brown has made waves with Hoot's ProFresh Podcast, which delves into challenges female entrepreneurs face. It's a vulnerable and honest take on being a bosslady. She credits her relationships with other female entrepreneurs for helping her grow. "My mastermind group has totally transformed the way I run my business," Brown says.
In 2018, Brown hopes to pick up an agency-of-record agreement with a national client, part of the plan to expand outside Columbia. She wants to continue to grow her team in an industry that runs on new talent.
"I want Columbia to be the type of place people stay or move to because it has so much to offer," Brown says. "I believe Columbia will thrive if we offer people a creative, progressive environment where they can still afford to live and raise a family."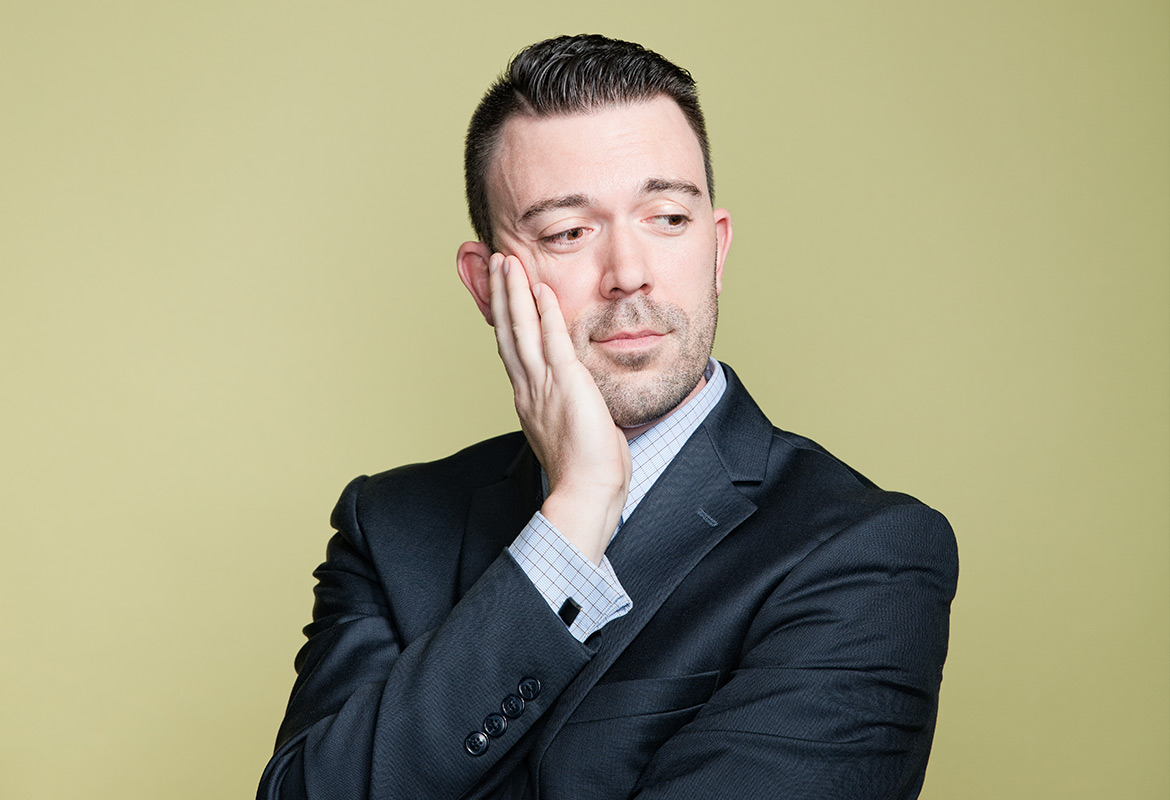 Taylor Burks
Boone County Clerk; Lieutenant Commander, United States Navy Reserves
Age: 31 | Years lived in Columbia: 10
Fun fact: Taylor enjoys camping, canoeing, tennis, and St. Louis Cardinals baseball.
Taylor Burks was 25 when he was named director of the Fleet Logistics Center in Key West — a promotion that made him the youngest director in the U.S. Navy. While there, he applied for and received more than $4 million in federal funding to upgrade fuel facilities, a project 30 years in the making.
Burks' leadership experience spans across the most important industries on a community and national level. "My resume shows varied experience in the military, finance, logistics, government, higher education, and politics," Burks says. "While some of my leadership positions have been quite different, I believe all of them have given me experiences that build on one another and have made me a stronger leader and team member at each job."
Today, Burks still serves his country as a lieutenant commander for the U.S. Navy Reserves. And he serves his community as Boone County Clerk; he was appointed by Governor Eric Greitens in July.
Burks says the best thing about his job is new voter registration. "I love talking to other young people about civic engagement, which should always start with becoming an informed voter," he says. "I get to be our citizens' entry point to the democratic process."
Looking forward, Burks plans to roll out three new initiatives in 2018: re-establish Boone County's Youth Election Participation Program, propose an election equipment replacement plan, and lead a statewide task force on election system cybersecurity.
"Having a background in national security and protecting sensitive data and systems, I'm eager to apply my cybersecurity experience to my new role," Burks says.
Managing the voting process isn't just about election day; it's a three-month process leading up to a smooth and transparent election every time. Burks is focused on elections nearly every day of the year.
Burks invites anyone in the community to come discuss ideas with him. "I love talking about big ideas and ways for us to do things better," he says. "My door is always open to anyone who wants to share advice or give feedback on the things we can improve in county government."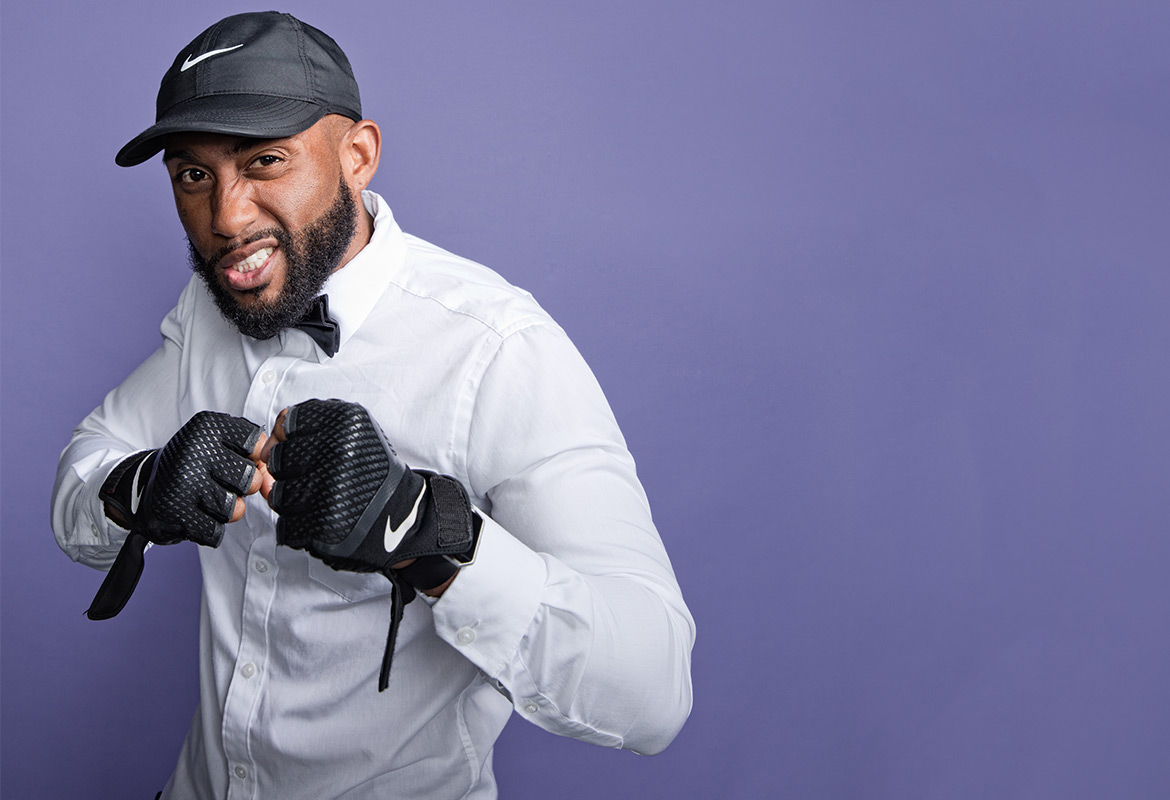 Cory Crosby
Owner, 2 Real Fitness
Age: 30 | Years lived in Columbia: 20
Fun fact: Cory is a great artist — he can draw nearly anything.
One day, Cory Crosby picked up Napoleon Hill's 1937 book "Think and Grow Rich," which explores the secrets to success. It was instrumental in creating Crosby's entrepreneurial mindset. "I decided that I was going to be successful no matter what," he says.
During the eight and a half years that Crosby was incarcerated for robbery, that mindset meant working out and reading business books every day. It meant creating a fitness program for inmates in the Boonville Correctional Center.
Today, it means running a successful gym, 2 Real Fitness, founding his own at-risk youth program, and inspiring others to adopt this simple mantra: "Where you come from does not have to dictate where you go."
Crosby grew up poor, was abandoned and separated from his siblings, and got placed in foster care. When he left prison in 2016, Crosby was homeless and had no money. But he had determination.
Today, 2 Real Fitness is founded on one simple concept: fitness saved his life, and Crosby believes it can do the same for others.
In 2018, Crosby plans to convert his gym into a 24-hour facility, launch an online fitness coaching program, get his first book edited, and continue his at-risk teen program, T.E.A.M. FIT, which is centered around exercise and training young people to become mentors and leaders.
Crosby is also currently pursuing a business degree from Columbia College, teaching fitness at the Columbia Boys and Girls Club, and creating a young adult entrepreneurial course through Job Point.
In a short time, Crosby has become a community leader and an inspiration to Columbia. "I believe everyone deserves a second chance, and I know that the only limits we have are the ones we place on ourselves," Crosby says.
Looking even further ahead, Crosby plans to make the 2 Real Fitness brand a low-cost startup franchise. He dreams about helping other entrepreneurs create and grow their business, mentoring and giving people the hope and tools they need to be successful. He has all the tools himself.
"I am very proud of the man I have become," Crosby says, "Even though I haven't accomplished close to what I plan to, I'm happy to be where I am today."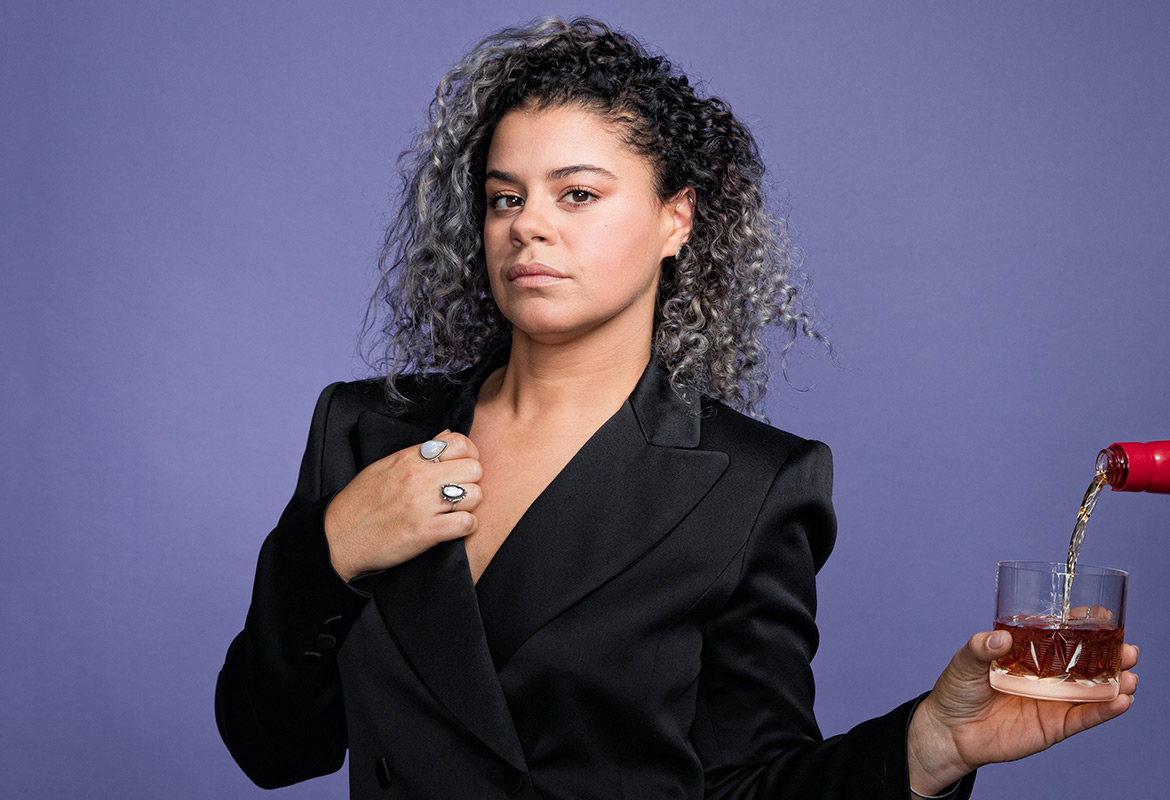 Nickie Davis
Owner, Muse Clothing
Age: 33 | Years lived in Columbia: 27
Fun fact: Nickie brings her dog, Whedon, to work every day.
Nickie Davis has managed to merge her two passions: fashion and community service. As owner of Muse Clothing, a men's and women's clothing store in downtown Columbia, since 2013, Davis has used her visibility in the community as a platform. Her daily interactions with her customers have helped her to cultivate relationships that will help the city grow.
"Muse has given me a wonderful way of meeting new people and seeing what it is that the community needs and wants," Davis says. "If you want your hometown to be great, you have to make it great. Be the change!"
Davis serves on the Young Business Leaders Board for Hawthorn Bank, the Missouri Women's Business Center board, The District board, and the Her Tomorrow board. She's sees her role in these groups as a way to help the community prosper. "I've realized that I have a unique perspective that most people on these boards do not: a young, female, interracial business owner living and working in the heart of our city," Davis says. "And that perspective is important, and I want to share it."
Muse is a trendsetter in the Columbia fashion scene. Davis hosts fashion shows and events to showcase local artists and clothing lines. She strives to make her store a safe haven for all. "Our goal was always to help make Columbia a better, more interesting place," Davis says, "whether that's with fashion shows, fundraisers, donations, or just having an awesome space for people to come and relax."
Muse's streetwear style brings a spark of the big city to Columbia. The store carries 10 locally made clothing lines, and Davis is working toward only carrying U.S.-made clothing within five years; she's also adding plus-size clothing and shoes soon. Ultimately, Davis would like to franchise Muse to other medium-sized towns. And she's got an eye for civil service here in Columbia.
"I want to live in a vibrant, interesting, open community," she says. "For myself and for my friends. So I will do anything I can to help that vision of Columbia become reality."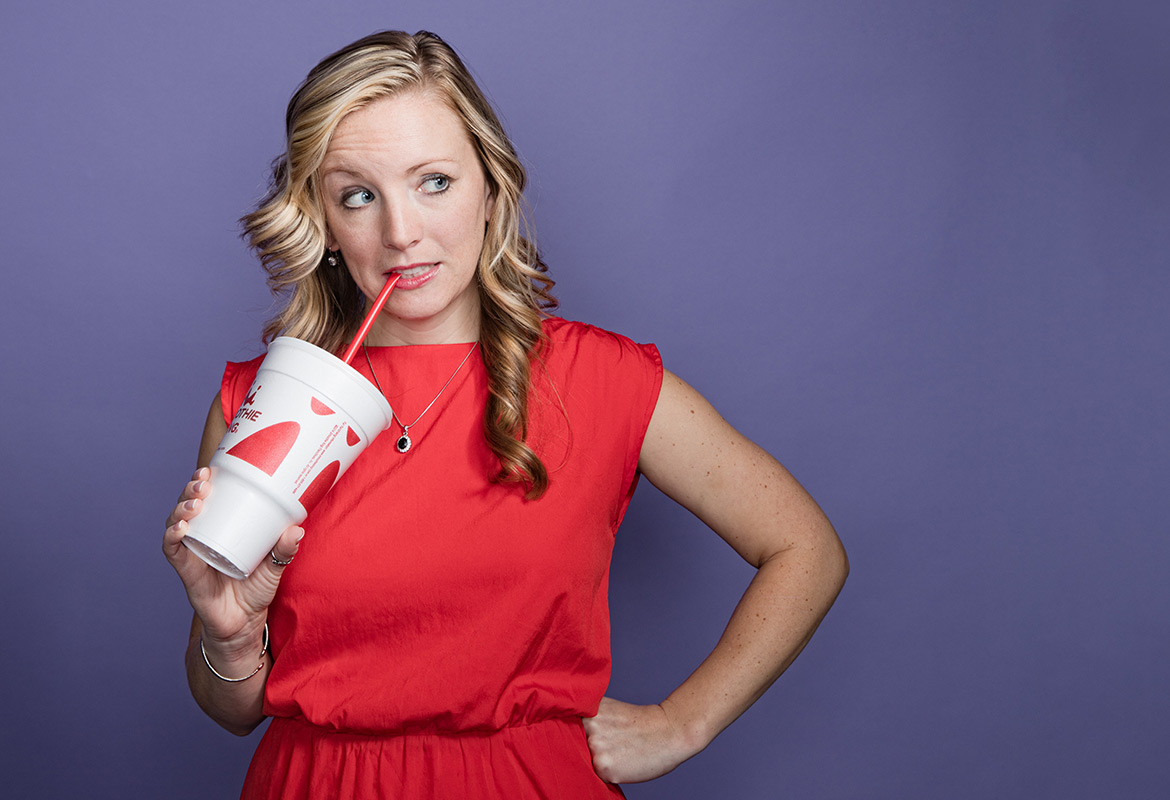 Jackie Floyd
Franchisee and Vice President of Marketing and Training, Smoothie King
Age: 32 | Years lived in Columbia: 3
Fun fact: Jackie's favorite Smoothie King item is the Vegan Nutty Super Grain with acai sorbet.
If you're grabbing a smoothie at 805 E. Nifong, you're visiting one of the top 20 busiest Smoothie Kings in the country. That's out of 900 nationwide locations. And the person who made that smoothie was most likely trained by Jackie Floyd, a franchisee and vice president of marketing and training for From the Vine Franchises, which in three years has grown to seven Smoothie Kings with two more on the way.
"Our stores continue to thrive and be recognized by our corporate partners. We leave them begging to know how a town the size of Columbia could be this successful," Floyd says.
Floyd decided to invest in Smoothie King with her sister and brother-in-law while working as a teacher in the United Arab Emirates. It was a leap of faith for her. "Now, after three years at Smoothie King, I'm confident I made the best decision of my life: to trust my gut rather than letting 'security' be my compass."
In three years, Floyd has gone from being general manager of one store to running marketing, events, new store openings, staff training, and leadership development for seven stores. She thrives under the constant evolution of her role, whether she's scouting a potential location for a new store or coaching a manager through a challenge. "It is this ever-evolving identity that motivates me to stay focused in order to meet the needs of my team," Floyd says.
In 2018, they'll open two more Smoothie Kings in the Mid-Missouri and Iowa markets, and Floyd wants the Nifong location to hit $1 million in annual sales, something only nine Smoothie King locations have ever accomplished. Floyd says the long-term plan is to have at least 15 stores.
"Being a leader is a constant ebb and flow of successes and failures, and I'm most proud of the collaborative, loyal leadership team we currently have and the work environment we offer our 'family.'"
Raise a smoothie to that.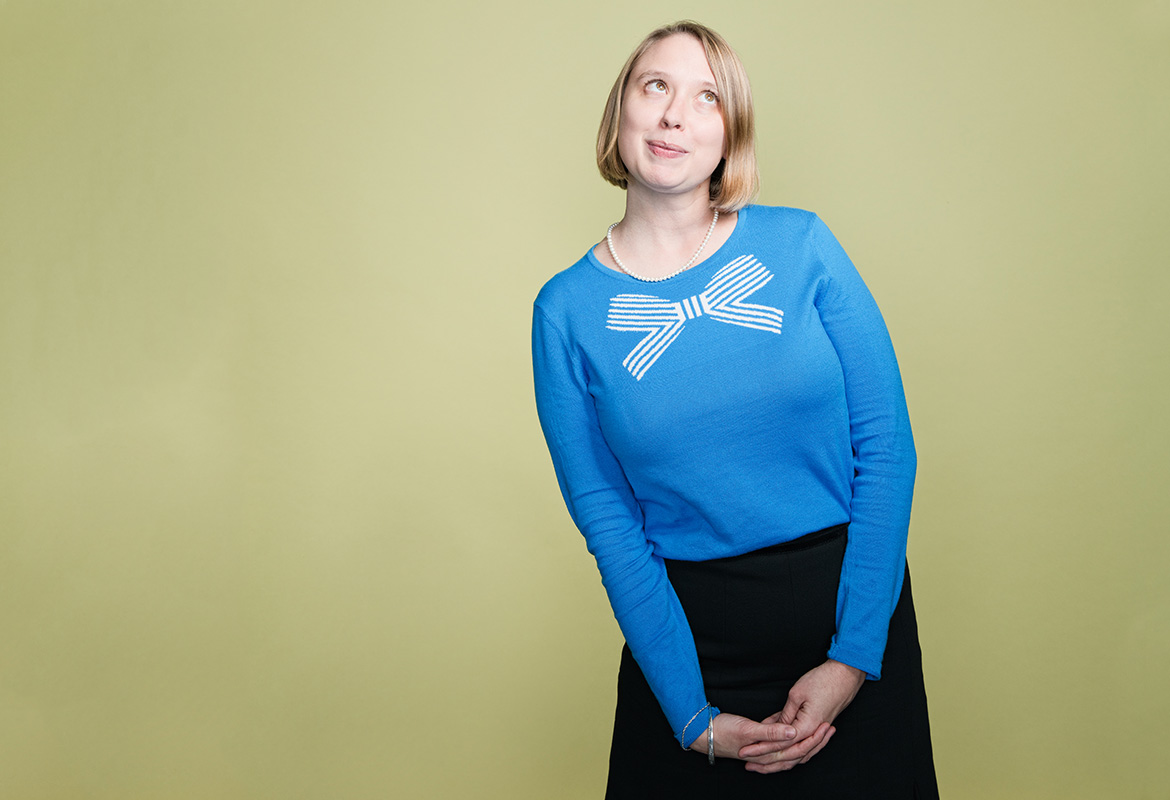 Jaime Freidrichs
Director, Missouri Women's Business Center
Age: 36 | Years lived in Columbia: 18
Fun fact: Jamie co-produced a feature-length documentary, "The Experimental City," with her husband. It premiered in October at the Chicago International Film Festival.
Jaime Freidrichs doesn't just educate women entrepreneurs; she's the first director of the fledgling Missouri Women's Business Center, where she helps people in eight Mid-Missouri counties start and grow their businesses. As a business owner herself (and co-producer of several documentaries, one of which premiered at the Chicago International Film Festival in 2017), she is living the life she teaches. Oh, and she actually is a teacher — she's an adjunct instructor on the nonprofit sector at MU's Truman School of Public Affairs.
She's also the owner of Romp Travel, an online travel agency that plans creative vacations to locales all around the world. "I created the business to indulge a passion and become a better business coach and teacher by applying the concepts I promote," she says.
Though you might not see the connection between her endeavors, Freidrichs says they're all about teaching and inspiring: "All these relate to sharing whatever knowledge I have with others to empower them to expand their own impact."
Launching the Missouri Women's Business Center, part of Central Missouri Community Action, is certainly empowering women (and men) in Mid-Missouri. She coaches clients, teaches business classes, connects clients to partners in the community, and manages MoWBC's agreement with the U.S. Small Business Administration.
"I love seeing the women we work with grow in confidence over time as they take steps toward opening or growing their business," Freidrichs says. "And, of course, playing a small part in helping someone reach their dream of launching their own business is an incredible feeling."
She's now focused on building sustainability by securing matching funds for MoWBC's SBA funds and developing strategic partnerships. It sounds right up her alley, as she's spent the last 15 years in nonprofit development.
"I want to make things better," Freidrichs says. "I want to help people get better. I need to see myself learning, growing, and getting better at all times."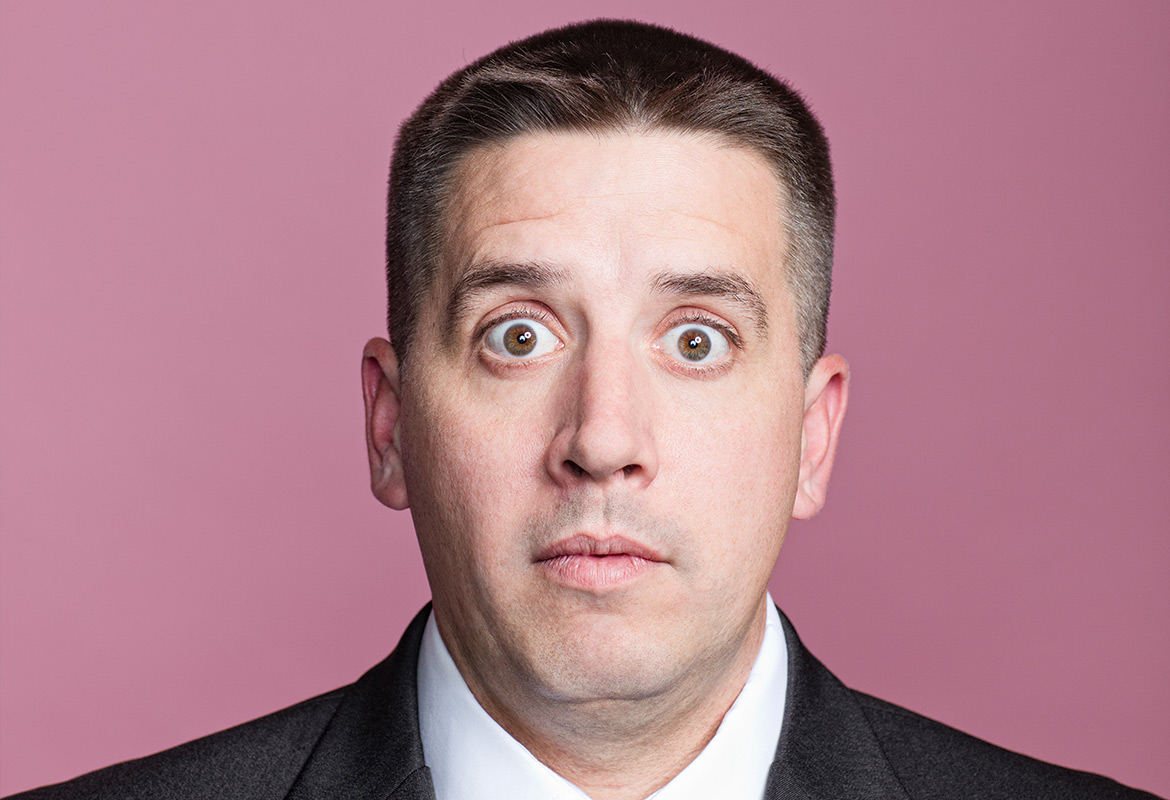 David Isaacks
CEO, Harry S. Truman Memorial Veterans' Hospital
Age: 39 | Years lived in Columbia: 1.5
Fun fact: David enjoys beekeeping in his spare time.
One of the most important parts of his job, David Isaacks says, is being accessible and visible to others: patients, stakeholders, employees, etc. In under two years, he's also made the Harry S. Truman Memorial Veterans' Hospital more visible to the nation.
In 2017, the Truman VA was named the best place to work out of 152 VA hospitals across the country. That's not just a ranking; it's a reflection of Isaacks' servant–leader attitude. "When employees feel safe and protected by the leadership and the organization, the natural reaction is to trust and cooperate," he says. "Leadership is a choice."
His goal is to maintain that ranking in 2018 and achieve another: No. 1 VA hospital for patient satisfaction.
As a United States Marine, this ranking doesn't just affect Isaacks' career; it affects his personal health care too. "I don't just serve as an employee at Truman VA and then receive health care services elsewhere," Isaacks says. "I receive the same health care I oversee. I am invested in this hospital to ensure the care for all veterans continues to improve."
Under his leadership, the hospital has expanded its surgical capabilities in-house with a new spine surgery program, exceeding revenue goals by seven percent and growing unique patients by 12 percent.
Isaacks has served veterans his entire career, and his service in the Marines has shaped his career achievements. "I have held significantly impacting roles that have challenged me, shaped me, and refined me into the leader I am today," Isaacks says. "The diversity of my professional background has enabled me to be prepared for difficult decisions and find the confidence to meet demands and unknowns head on."
In 2018, Isaacks will continue leading the hospital, and he'll invest more time in community engagement, working to build strategic partnerships that serve Missouri's veterans. "With additional community incentives," Isaacks says, "Columbia could become the best place for veterans to live."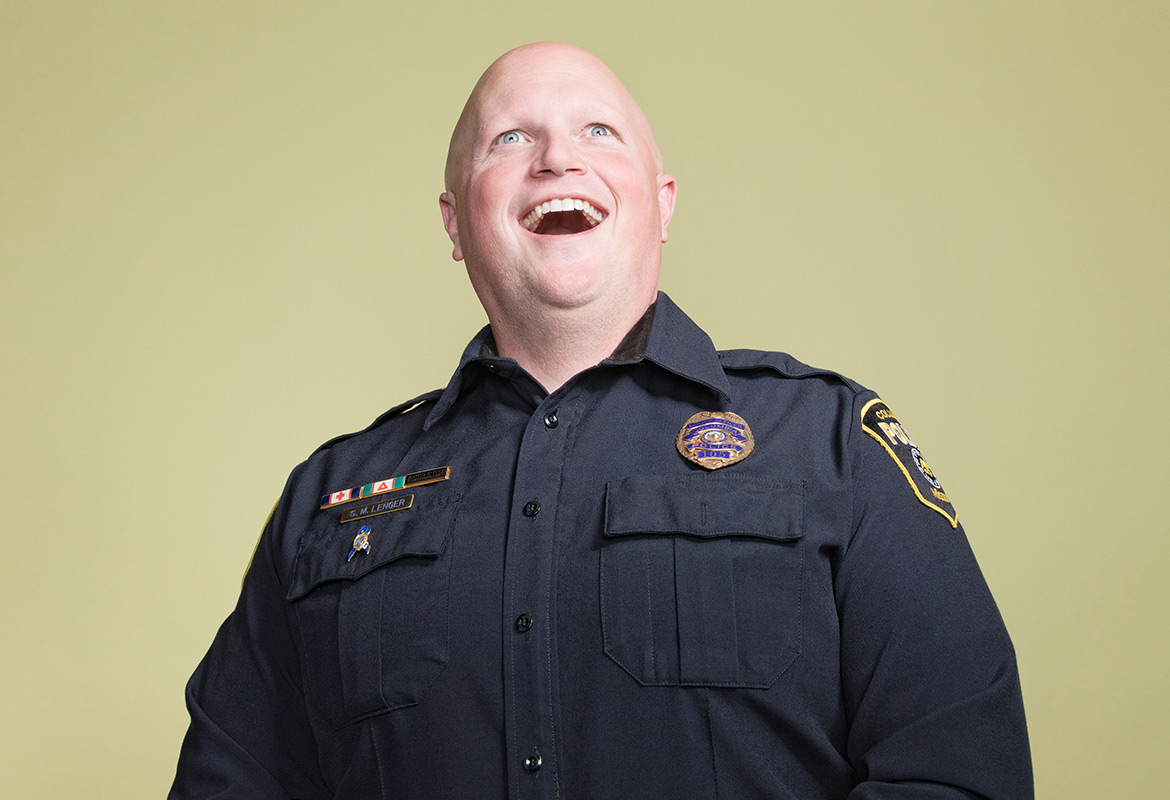 Scott Lenger
Officer, Community Outreach Unit,
Columbia Police Department
Age: 36 | Years lived in Columbia: 6
Fun fact: Scott was offered a vocal music scholarship in college.
Scott Lenger was working as a regional manager for Buffalo Wild Wings when he decided it was time to leave the service industry. He wanted to do "something bigger, with a purpose."
After doing a few ride-alongs with a police officer friend, Lenger found that bigger, more purposeful calling. He has worked for the Columbia Police Department for six years now, first in the patrol division, then DWI Enforcement Unit, and now the Community Outreach Unit.
The Community Outreach Unit consists of four two-man teams and a supervisor. Each team is assigned to one of the city's "strategic areas," zones designated by the city as needing more attention. Lenger and his partner are tasked with identifying problems that require police attention in their assigned neighborhoods while also looking for other problems that need non-traditional police services, Lenger says.
The first few months of placement proved difficult for Lenger and his partner. As they walked down the neighborhood streets, seeking input from community members about how their neighborhood could be improved, Lenger says the trust just wasn't there yet. "We were sometimes cursed at, and people did not want to share their experiences," he says. "Almost two years later, what we set out to do is now a reality. I feel as though the people we swore to protect and serve now trust us and value what we do for them."
Now, after developing partnerships and even friendships with members of the community, Lenger is often stopped by children to chat, invited to play in pick-up basketball games, and welcomed into homes for dinner. "Seeing the trust and friendships built in a short time frame has been one of the most rewarding accomplishments of my career," Lenger says.
The trust and friendships instilled within the communities and police department has paid off. During the first full year of community policing, the department has seen call volume decrease and major crimes decrease, Lenger says. "Some people say being a police officer is a thankless job, but I know what my colleagues and I do does not go unnoticed."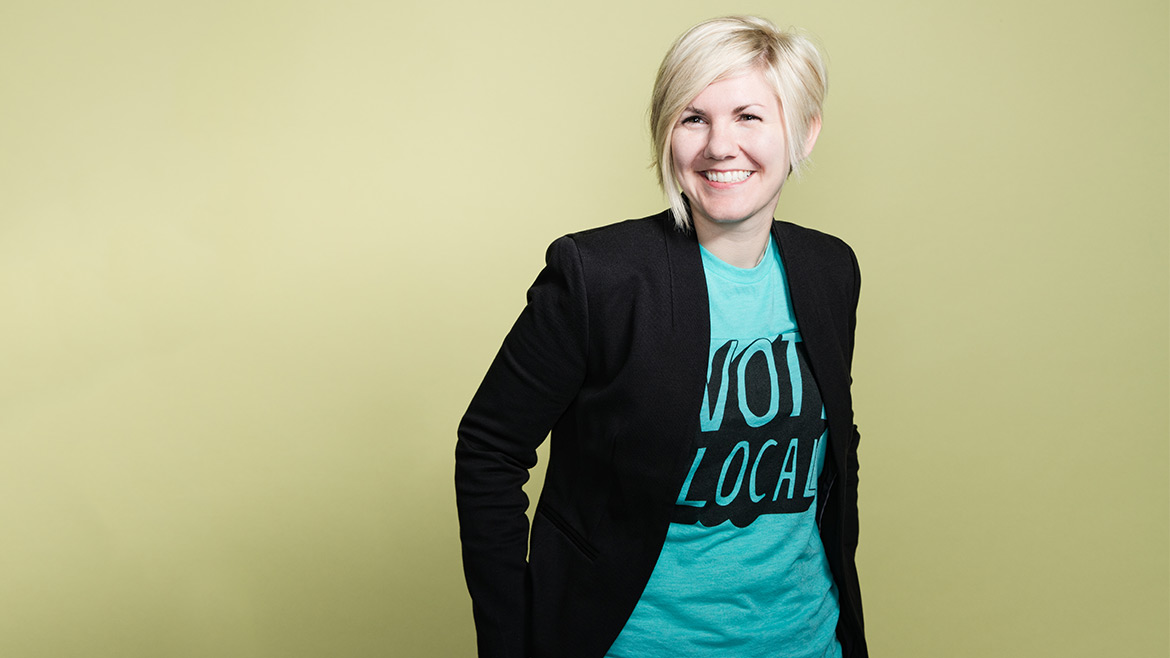 Brianna Lennon
Attorney, Law Office of Mike Campbell
Age: 32 | Years lived in Columbia: 10
Fun fact: Brianna enjoys renovating her house, a 1959 custom-built parsonage, in her spare time.
If you're looking for Columbia's poster child for civic engagement, Brianna Lennon is your gal. It's not just that she has a career in law, now working for the Law Office of Mike Campbell, or that she's previously served as deputy director of elections with the Missouri Secretary of State's office and assistant attorney general for the state of Missouri. No, civic engagement is not just a career for Lennon; it's a passion she shares every day.
She shares it as the author of Keeping Up CoMo, a weekly newsletter on local news and politics; as host of a radio show on KOPN; as a member of the Missouri chapter of the American Constitution Society; and as recipient of the Norma Robb Outstanding Young Democrat Award.
"I really enjoy speaking to students, particularly young women that are interested in public policy, about the kinds of careers they can pursue in public life," Lennon says.
She plans to continue pushing civic engagement across Columbia by increasing voter registration and providing more civic education to reach people not plugged into the political process. It's her way of fighting for equity in the community.
"It's easy to be overwhelmed by the weight of the world's problems, but I try to make my corner of it better and I'm more fulfilled when I'm actively working to improve things," Lennon says. She sits on the Greenbelt Land Trust of Mid-Missouri and the Patient Family Advisory Council for MU Women's and Children's Hosptial, and she stays active in a number of other organizations.
As an attorney, she works on everything civil litigation to election law and provides creative problem solving and crisis management for her clients. She's passionate about digging into legal issues and research, solving the puzzle of building up a case. "It's part knowledge of the law and part storytelling, and I really enjoy fitting those pieces together," she says.
Recently Lennon worked to ensure a candidate for state office remained on the ballot after some signatures for his candidacy were challenged. She says, "I love election law and the case was really exciting because we only had three days of prep time — and we won."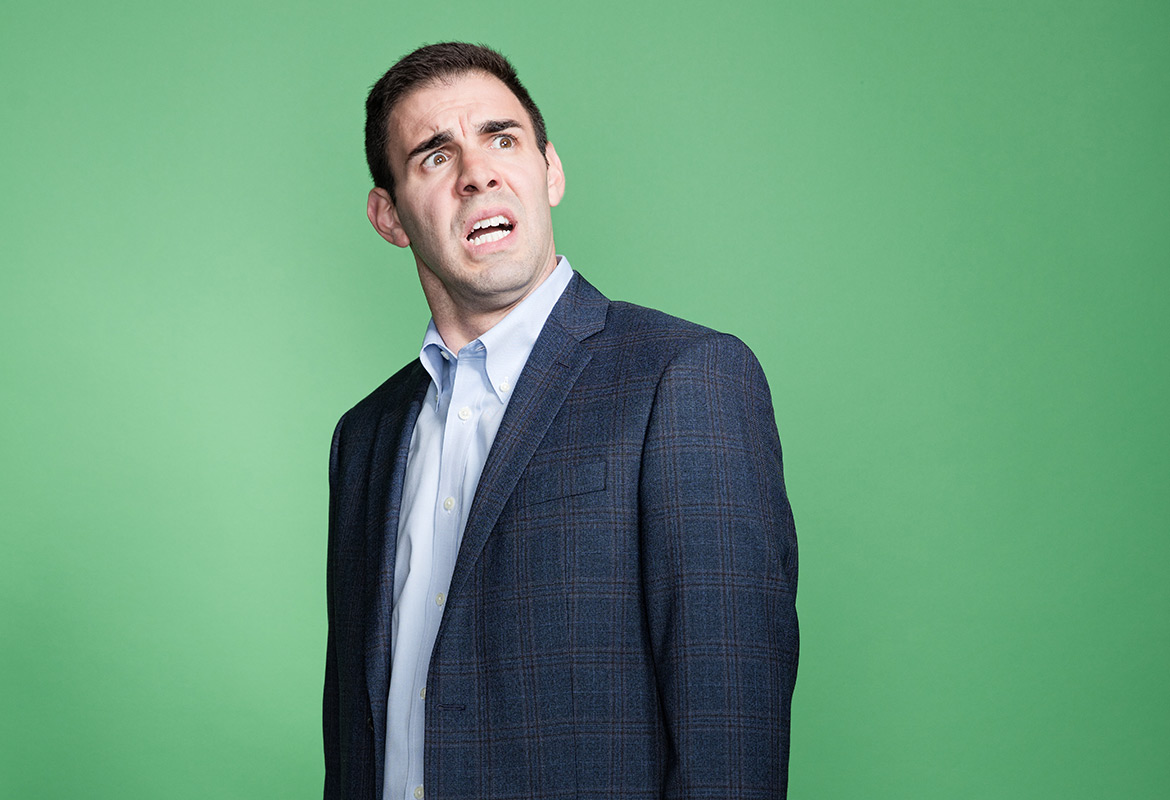 Brian Millner
President and CEO,
Missouri Community College Association
Age: 32 | Years lived in Columbia: 10
Fun fact: Mark Cuban bought Brian a bottle of Dom Pérignon in Las Vegas for his 21st birthday.
You might not actually see Brian Millner working his tail off, although in college, he anonymously cheered on Mizzou as Truman the Tiger. He also helped politicians shape policy and decision making.
"I had found my real passion and interest working behind the scenes in politics and shaping policy to have a positive impact on my community," Millner says.
Now, he's uniting all 12 of Missouri's community colleges at a time when the community college experience has never been more valuable. As president and CEO of the Missouri Community College Association, Millner's background (he served as interim chief of staff and special assistant to MU's chancellor for about two years) is helping him bridge the gap between MU and the state's community colleges. "I am working closely with Mizzou administrators to strengthen the pipeline for community college students," Millner says.
MCCA advocates on the state and federal level and offers professional development for Missouri's community colleges and their employees. In 2018, Millner is setting his sights on increased MCCA membership and engagement. "There is a universe of about 5,000 community college employees in Missouri and only about 1,500 are members of MCCA," he says. "I have set a goal to increase our membership to 2,500 by the end of 2018 and to increase our membership revenue from roughly $50,000 annually to $125,000."
MCCA is also continuing to grow its Workforce Development Network, which partners with Missouri businesses to determine workforce needs and create training and job opportunities. "We currently have a list of about 90 potential projects that would result in more than 2,400 jobs," Millner says. "Because of our newly created network, we're able to provide this training for less than $1,700 per job. And these training programs last only a few weeks or a couple months and result in good paying jobs."
It's a good time to be an educational advocate in Missouri. "Community colleges have a lot of momentum currently," Millner says, "and the middle skills gap that exists across the country will necessitate that our community colleges continue to be nimble and efficient in providing educational opportunities."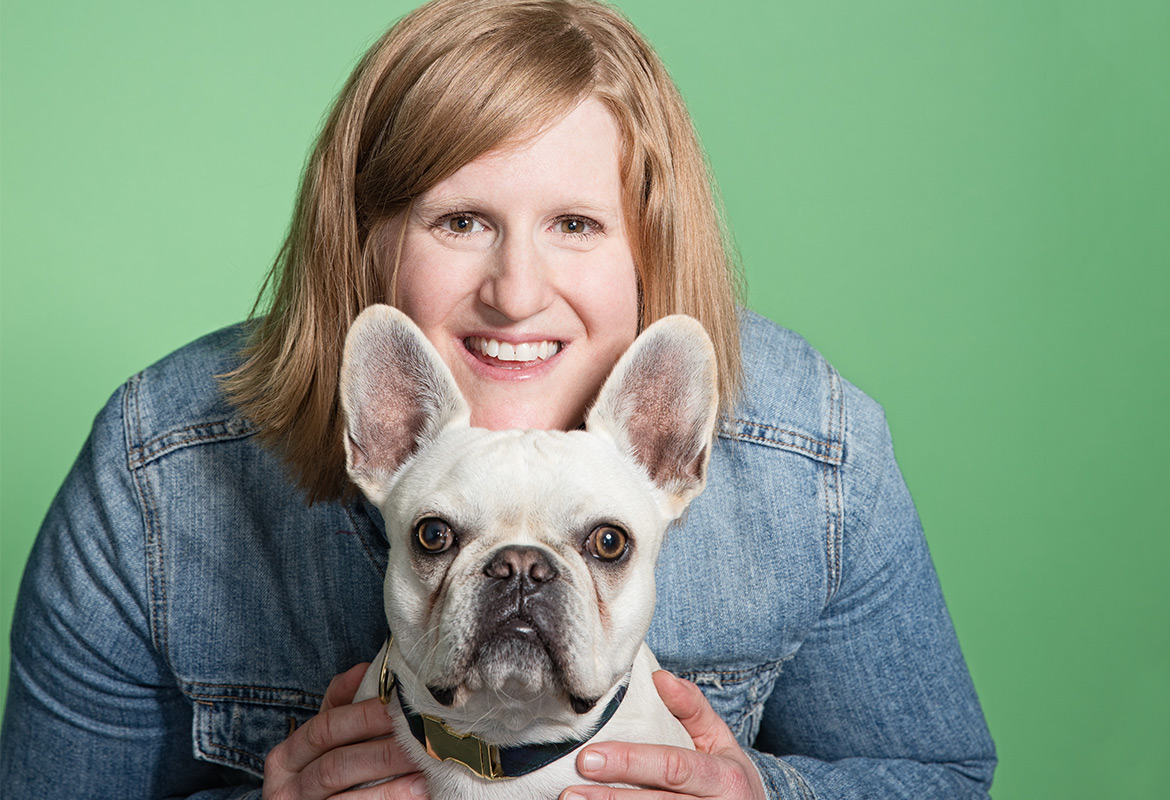 Leigh Neier
Associate Professor and Director of Elementary Education, University of Missouri College of Education
Age: 37 | Years lived in Columbia: 24
Fun fact: Most of Leigh's creative ideas come to mind during yoga, which she tries to practice at least three to four times a week.
Most mornings, Leigh Neier starts her day with a motivating thought: "Today is the perfect day to have a perfect day."
"No matter the challenges that arise, either personally or professionally, I find that practicing gratitude with the promise of a new day — a clean slate — allows me to put my best foot forward as a leader for the [MU] College of Education," says Neier, who is an associate teaching professor and the director of elementary education.
Neier is a "proud product" of Columbia Public Schools and a three-time MU alumna, having earned her bachelor's in interdisciplinary studies in 2003 before returning as a master's and doctoral student in the Department of Educational, School, and Counseling Psychology. In 2014, Neier was selected as a recipient of the William T. Kemper Teaching Excellence Fellowship, MU's highest teaching honor.
Neier is younger than any faculty member to be selected as a Kemper Fellow, and she received the honor earlier in her career than any other fellows.
"Columbia's educational opportunities are world-class, and I'm certain that I would not be the educator I am today without the incredible influence of my CPS teachers and Mizzou professors and advisors," Neier says.
As an associate teaching professor, Neier says she's "in the business of connecting heads to hearts." This work begins with preparing future teachers to be ready to address what's not on the lesson plan. "As we develop savvy, empathetic, and bold teachers, let's challenge them to understand the complexities of the 21st century, but to also have a heart for the students who will look to them as lifelong role models."
These future educators are the best thing about Neier's job. "Every day, my students remind me that there is so much good in the world. If you ever find yourself wondering about our next generation of national and international leaders, let's get together on campus," she says. "I'll introduce you to hundreds of rising leaders who will undoubtedly set the world on fire as change-agents, influencers, and innovators."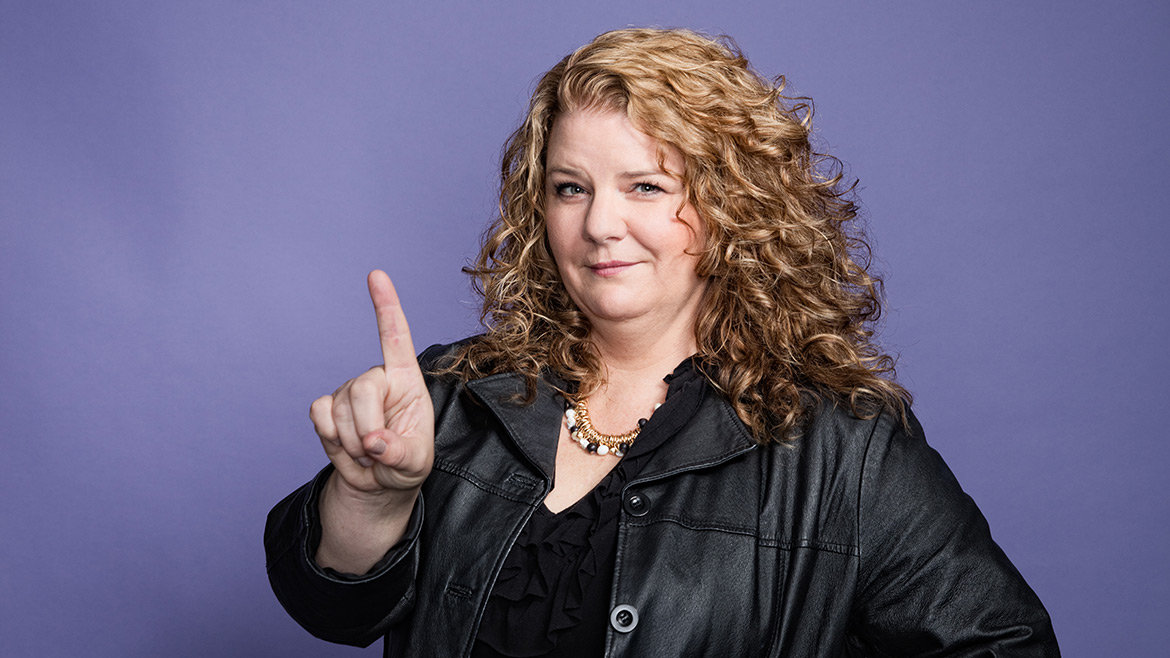 Cara Owings
Co-founder, Co-owner, and Chief Connector,
The Connection Exchange
Age: 40 | Years lived in Columbia: 4; 10 working
Fun fact: Cara is married to her high school sweetheart.
Cara Owings and Jennifer Schenk co-founded The Connection Exchange with an investment of $50 each. Less than three years later, The Connection Exchange has expanded to five other cities in Missouri.
The Connection Exchange, a "Match.com for businesses," welcomes new businesses to the community and connects them with established businesses and services. The Connection Exchange also organizes networking events for its members.
"I enjoy meeting new people on a daily basis and learning about new businesses that are coming to the area," Owings says. "My job lets me encounter them before others in town have a chance to do so."
With an entrepreneurial spirit and ambitious attitude, Owings is continually thinking about new business opportunities. Next up? Owings and her husband are campaigning on the crowdfunding platform Kickstarter to help start a new business, LoCOMOtion Party Bike, a kind of bar-on-wheels set to launch in downtown Columbia in spring 2018.
Owings has recently worked directly with the CVB, The District, and the city on creating a specific ordinance for LoCOMOtion Party Bike. "I used the information I learned and, at the same time, identified a large network of supporters of the concept who will influence its impact downtown and its success overall," she says.
This speaks to one of Owings' passions: supporting small businesses. "Small businesses are the lifeblood of our community," she says. And support means more than just shopping with them.
"It's also important to connect business people to each other so they can develop partnerships and build on opportunities together," Owings says. "Business professionals supporting each other to make their businesses better can ultimately make our community better."
When she's not connecting business professionals or planning for the launch of her second business, Owings is highly involved in the community. She serves as a board member of First Chance for Children and was re-elected for a second term with Women's Network Steering Committee — to name just a couple.
Nic Parks
Founder and CEO, The Pinball Company and Parks Amusements
Age: 39 | Years lived in Columbia: 17
Fun fact: Nic was an Americorps literacy tutor in Columbia elementary schools. He spent 4,000 hours helping first graders learn to read.
Amusement is serious business for Nic Parks, CEO of The Pinball Company and Parks Amusements. He takes amusement so seriously that he's grown The Pinball Company since 2006 to become the nation's largest retailer of new and used pinball machines.
And it's been a banner year for pinball. Parks drove more than 1.5 million visits to their website after a redesign, and the company has seen close to 100 percent year-over-year revenue growth. He expects to reach $10 million in annual sales in 2018. The Pinball Company is also receiving a BBB 2018 Torch Award for Ethics.
"I enjoy knowing the products we sell and the machines we operate in the amusement business are making people happy," Parks says. "It's also motivating to know the better I do as a business owner, the more jobs I can create."
Most people expect Parks to be a pinball wizard. He isn't. But the serial entrepreneur has a knack for succeeding in the amusement business, both nationally and locally. Parks Amusements operates Lazer Lanes, created and expanded The Arcade at Columbia Mall, purchased the children's attraction Tiger Bounce, and opened Silverball, an arcade bar in downtown Columbia. His focus for 2018 is to "make Silverball the place to have a party or corporate event in Columbia." Parks also has ventures in real estate and publishing, as well as investments in two wild animal safari parks and 14 ski resorts.
"I'm the definition of a serial entrepreneur," Parks says. "I enjoy starting new businesses and dreaming about what else I can create. I like to think the businesses I've created have changed the world by providing enjoyment those who have used the products or services we provide."
Parks is also the president of Tigers on the Prowl, which has raised more than $400,000 for Columbia area charities since 2015.
And he isn't done dreaming. Parks would like to create a venture capital company to invest in start-ups and mentor young entrepreneurs. It makes sense. Starting and running businesses isn't work for Parks, it's fun.
"I do not have a job," he says. "What I do on a day-to-day basis is fun and exciting to me. It's my life and I love it."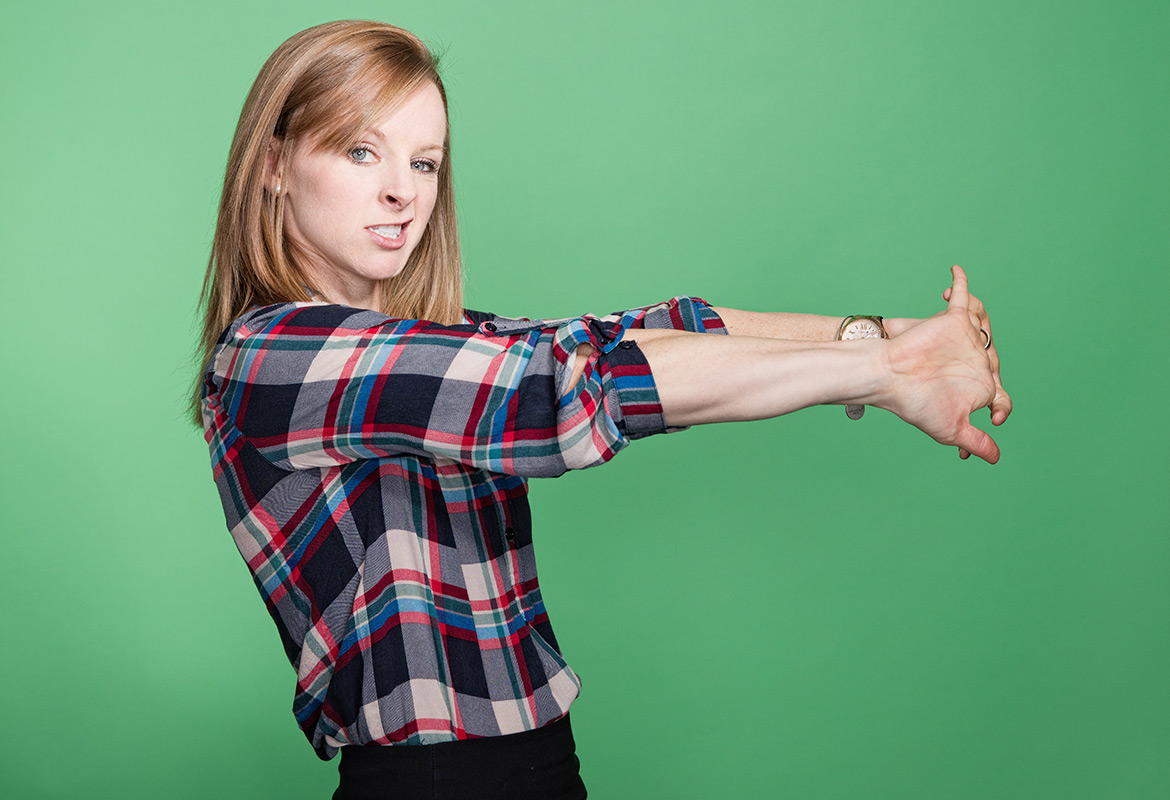 Amanda Quick
Owner, The Hatchery
Age: 32 |Years lived in Columbia: 10
Fun fact: Amanda was a gymnast for six years, and it's made her quite competitive (a good and bad thing, she says).
Amanda Quick is the rare combination of dreamer and doer. After having her first child in 2015, Quick realized the dream of working from home and caring for her daughter, Ellie, was not exactly realistic. She discovered co-working, and she realized she couldn't be the only mother struggling to get work done at home with a kiddo.
She did some market research and took her big idea to Mary Ropp, now director of sales and marketing at Flat Branch Home Loans. "When I had the idea for The Hatchery, she's the person I trusted to let me know if my 'great idea' was actually a great idea. I am so thankful for her affirmation and tenacity," Quick says.
Thus, The Hatchery was born, providing a co-working space and child care for women (and men) who need a professional working environment as an alternative to working from home. The Hatchery offers private meeting spaces, events, and development opportunities, but more than that, it helps members be the best they can be. "We're creating a space that's fresh, empowering, and where you know you have no excuses to get stuff done," Quick says.
The dream has now become a reality, and Quick is genuinely excited to go to work every day to create a community of like-minded people looking to better themselves. She says, "I created a space that enriches people's lives, and for me, that is the ultimate success."
Since The Hatchery has opened, Quick says she's learned the ins and outs of being a business owner, and she likes to share one of her most important lessons: embrace "I don't know" as an answer. "I learned so much more information and learned it so much faster . . . and saved money."
Next up, Quick plans to create a scholarship to The Hatchery, a Hatchery retreat, and possibly franchising. She'll focus on transitioning more in-office responsibilities to her team, allowing her to focus on building more connections in the community, which she considers the best part of her job. She's the president of BNI Show-Me Referrals and the foundation chair of Rotary South. "This town is full of people who are creating their dream lives by creating their own dream jobs and I love that I get to see some of those geniuses every single day," Quick says.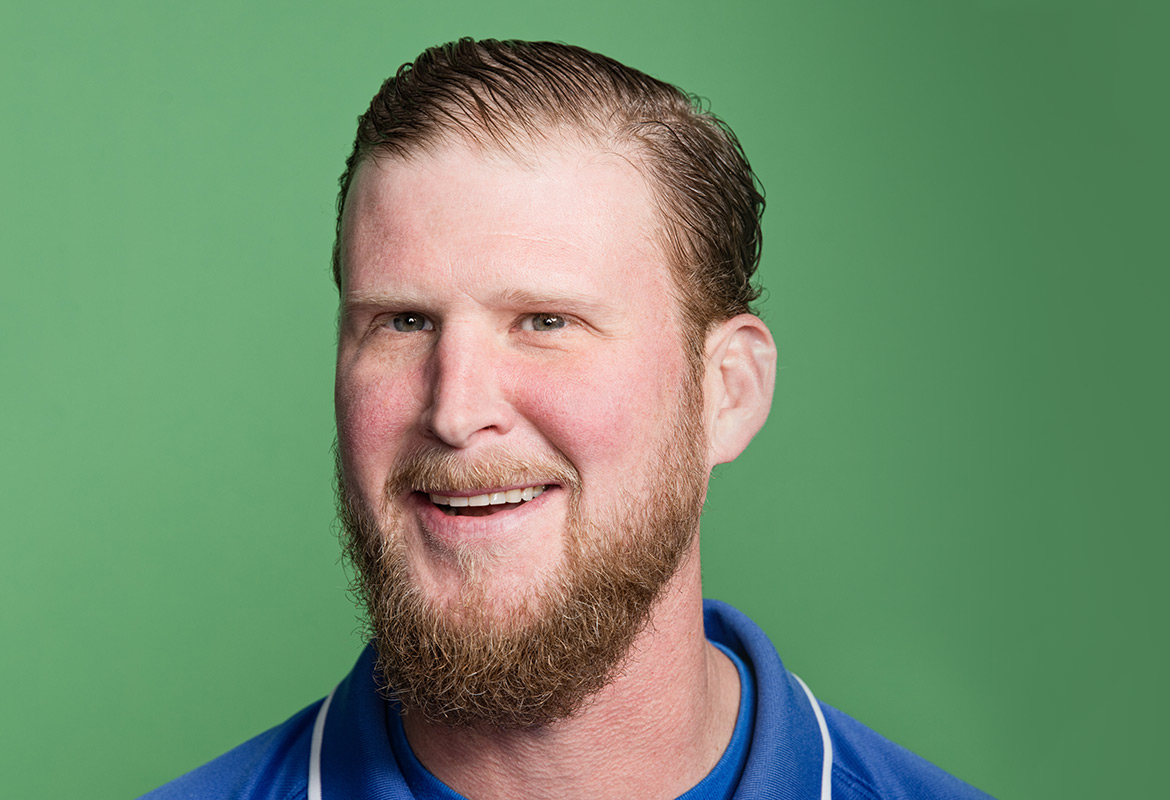 Dan Riepe
Owner, Home Performance Experts
Age: 39 | Years lived in Columbia: 15
Fun fact: Dan is a supporter of local, farm-to-table food, and he has a garden of his own.
Good nicknames tend to stick. Just ask Dan "The Energy Man" Riepe, who has built a reputation for excellence as owner of Home Performance Experts. A certified professional energy auditor and Energy Star partner, he's spent nine years helping clients in Columbia make their homes more energy efficient and save an average of 30 percent on utility bills annually.
Riepe loves providing solutions. He performs in-home energy assessments to identify ways to cut energy costs and increase comfort. He often deals with the misconception that being energy efficient means being uncomfortable or forking over tens of thousands of dollars.
"The absolute best part about being an energy auditor is always on the last day of a customer project," Riepe says. "I love getting to see the looks on customer's faces when I tell them how much money they'll start saving and how much of a rebate they will get back."
He's been recognized nationally by the U.S. Department of Energy as a "Century Club" member, which means he's successfully scored over 100 homes in the past year, a commendation only about 50 companies receive annually. He's a certified contractor with the City of Columbia's Energy Efficiency Program and was named the city's weatherization contractor with the highest average annual energy savings for customers.
In 2018, Riepe would like to continue to increase energy savings for his customers, expand his customer base, and select two or three families to complete free energy efficiency upgrades, continuing something he's done for the last few years. "I want to be able to make more of an impact helping as many families as possible save money on their utility bills," Riepe says.
Riepe handles every aspect of his business, from marketing to paperwork to energy audits. "The happiness I get from being an independent business owner in the energy efficiency industry is my daily motivation," he says. "I was lucky to be able to choose to do something I didn't think of as work or a job. It's become a part of who I am as person in my daily life. I'm always looking for ways to help educate more people about energy efficiency in the home and how I can help them."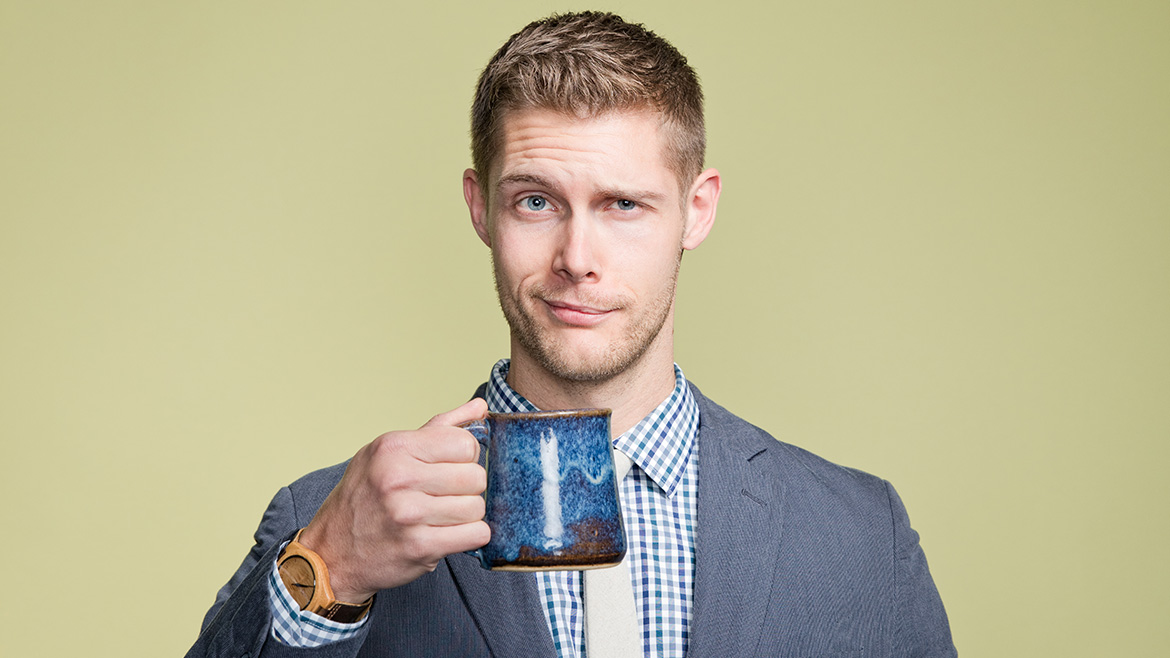 Jesse Walters
Co-founder and Owner, Camacho Coffee; Relationship Manager, Central Bank of Boone County
Age: 28 | Years lived in Columbia: 28 (in Boonville, technically)
Fun fact: In 2015, Jesse published a book, "The Church Next Door: My Cult Experience and How I Got Out While Staying Close To GOD."
Jesse Walters is passionate about purpose. "Purpose is what drives, defines, and empowers us on a daily basis," he says. "If we don't have purpose, we can't find fulfillment in anything that we do."
Luckily, Walters has found his purpose: it's helping and challenging others, especially the entrepreneurs of Mid-Missouri, find theirs, helping them turn their dreams into reality. It makes him a perfect fit for his role as relationship manager with Central Bank of Boone County, where he works to help businesses understand and manage their finances.
"My passion is to help businesses, large and small," Walters says. "I love taking an idea or theory and having the power and drive to make it into a reality."
His work with small businesses in different industries also fulfills his need for new experiences each day. He's an avid member of 1 Million Cups, which exposes members to great ideas and successful entrepreneurs each week.
That entrepreneurial gene runs in the family. Walters grew up on the family farm, Rocking W Ranch, which has been in his family for 100 years. "It was on the farm where I developed my work ethic and had my first exposure to entrepreneurship."
Today, Walters also owns Camacho Coffee with his wife, Megan; they opened the business in September. Camacho is a local roaster that supplies single-origin, specialty craft coffee to restaurants and businesses. (They also sell online.) The company gives 10 percent of its profits to local charities.
His own entrepreneurial experiences help Walters better serve Central Bank customers. He wants to be seen as that person in the community who connects people. "As an entrepreneur, it's easy to feel isolated and like it's only up to you to keep the company alive," he says. "It's simply not true. There are so many organizations and people out there that genuinely want to help you, not just your business, succeed."
Ultimately, Walters is passionate about small business for the good of the community: startups create jobs, help the economy, and encourage other burgeoning entrepreneurs to take the next step. "Columbia is an amazing community to start a business in," he says.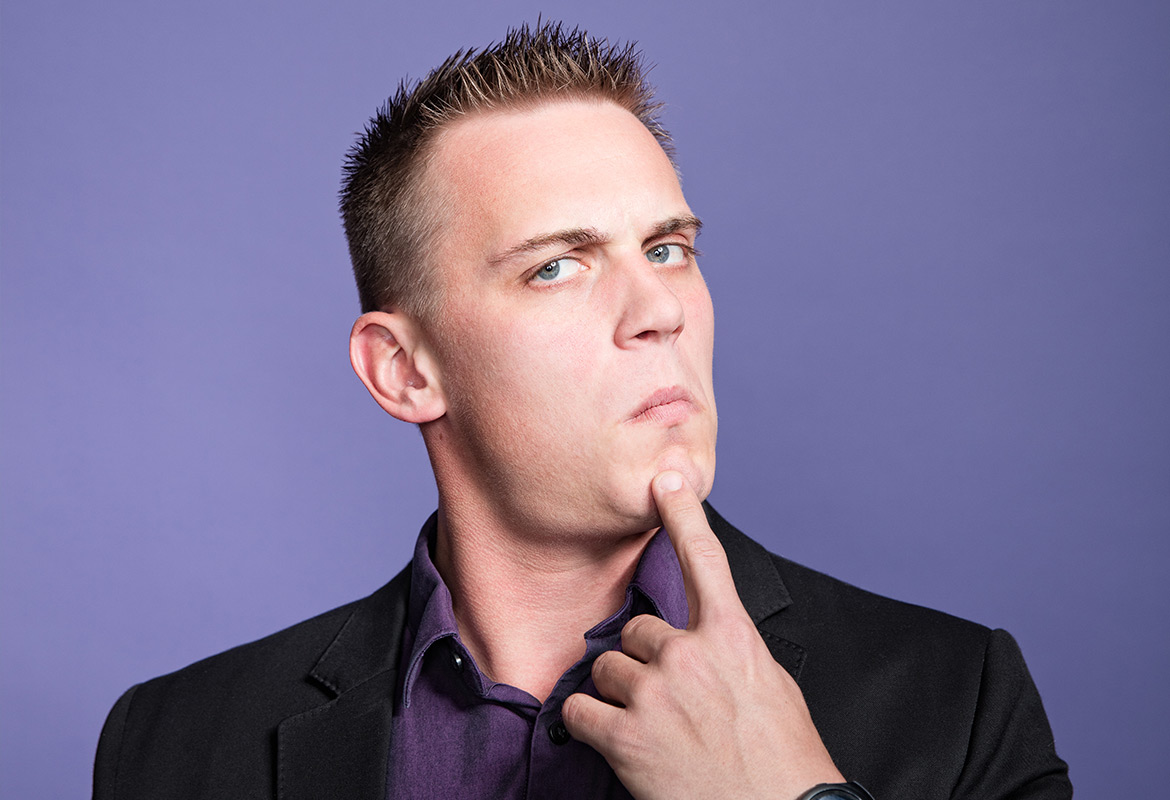 Adam Weber
President, The Evoke Group and Lifeblood
Age: 27 | Years lived in Columbia: 10
Fun fact: Adam is a musician, and he's written more than 30 songs over the past 10 years.
Adam Weber is no stranger to award-winning creative work. In high school, the journalism website he built during his senior year was awarded Best in Show. More recently, The Evoke Group — the marketing agency Weber co-founded with Austin Kolb — has won 11 national video production awards in 4 years, including the prestigious Gold Davey Award.
The Missouri School of Journalism grad stayed in Columbia after school. "I started the Evoke Group in 2014 to give Mid-Missouri businesses a new option for digital advertising — we saw a big gap in the utilization of video content to scale businesses, and a majority of our market continues to invest heavily in traditional marketing," Weber says.
The Evoke Group co-founders have also built a learning management system software solution called Lifeblood. The software makes knowledge more accessible within a business and allows independent content creators to form subscription content services. "The core of our focus [with Lifeblood] is to fix education by making learning information more fun," Weber says.
As president of The Evoke Group, Weber enjoys getting to unlock people's creativity. "My favorite part of my job is taking on interns or new staff members and helping them become more confident in their own creativity," he says.
Weber's passion for creative work comes through in his workplace. He embraces what he calls "phoenix moments," when things in the office begin to feel stale and he sees the team needs some inspiration. At that point, Weber holds a meeting and, as a staff, they decide what needs to change in order to make everyone happy.
"Sometimes this leads to massive overhauls in our company — focusing on different service categories, staffing changes," Weber says. "Like a phoenix burns and then rises from the ashes, sometimes we risk burning the business down to make sure it's heading in a direction we're still proud of and excited to come work for every day."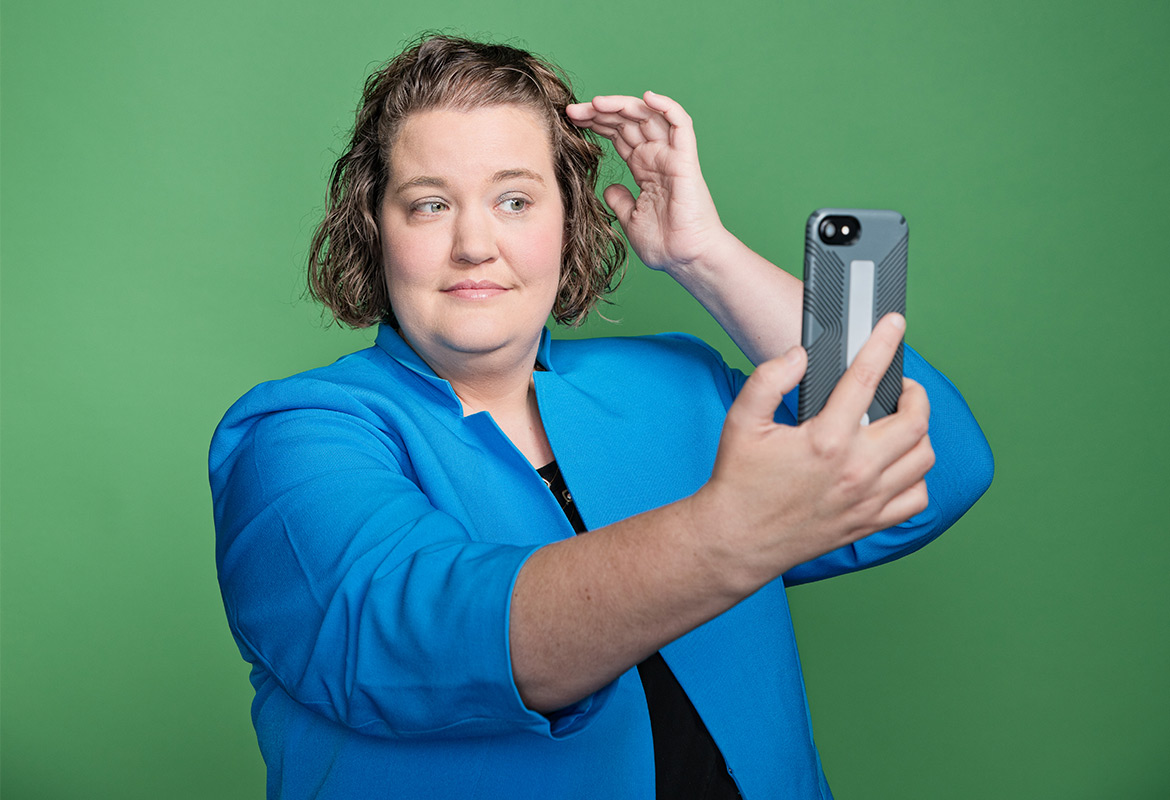 Valerie Zumwalt
Founder, Show Me Leaders
Age: 35 | Years lived in Columbia: 13
Fun fact: Valerie is a diehard Mizzou Women's Volleyball fan. Her son went to his first match at 4 days old.
The company formerly known as CoMo Leaders might have started with a local mindset, but founder Valerie Zumwalt is taking her business bigger. Its first iteration was a podcast with business leaders, a chance for Zumwalt to get inside the minds of successful businesspeople.
"Since that time, I've focused on growing my business acumen in order to lift my leadership lid to be ready for new opportunities," she says.
Today, it's a leadership growth company offering speaking, training, coaching, and events. Zumwalt is Columbia's licensee for Leadercast, the world's largest one-day leadership event. She has doubled attendance and tripled the profitability of the event, and she became the third-largest Leadercast host site in the world in just three years. She's also a certified speaker, trainer, and coach with the John Maxwell team.
You'd think she might chill for a little bit. Now rebranded as Show Me Leaders, Zumwalt's company is going statewide with events like Leadercast St. Louis and a Working Mom's Summit in addition to her speaking, training, and coaching between events.
"While events are an important part of the business, Show Me Leaders is ultimately a leadership growth company," Zumwalt says. "I believe that each person that engages with the company is there for a reason, and it's my responsibility to raise their awareness of their potential."
Long term, Zumwalt wants to open up a leadership development center with space for events and training, become an executive director and legacy partner with the John Maxwell team, and become the expert resource for leadership development trainers.
"I operate Show Me Leaders with the purpose that every name tag is a life impacted," Zumwalt says. "I get to create events, workshops, and trainings that profoundly impact the lives of people who attend and businesses that want to develop their employees."
Oh, and Zumwalt is also the lead organizer of Columbia's 1 Million Cups, co-chair of Women's Network's leadership roundtable, and a member of the REDI Innovation Hub. This serial entrepreneur is only getting started.