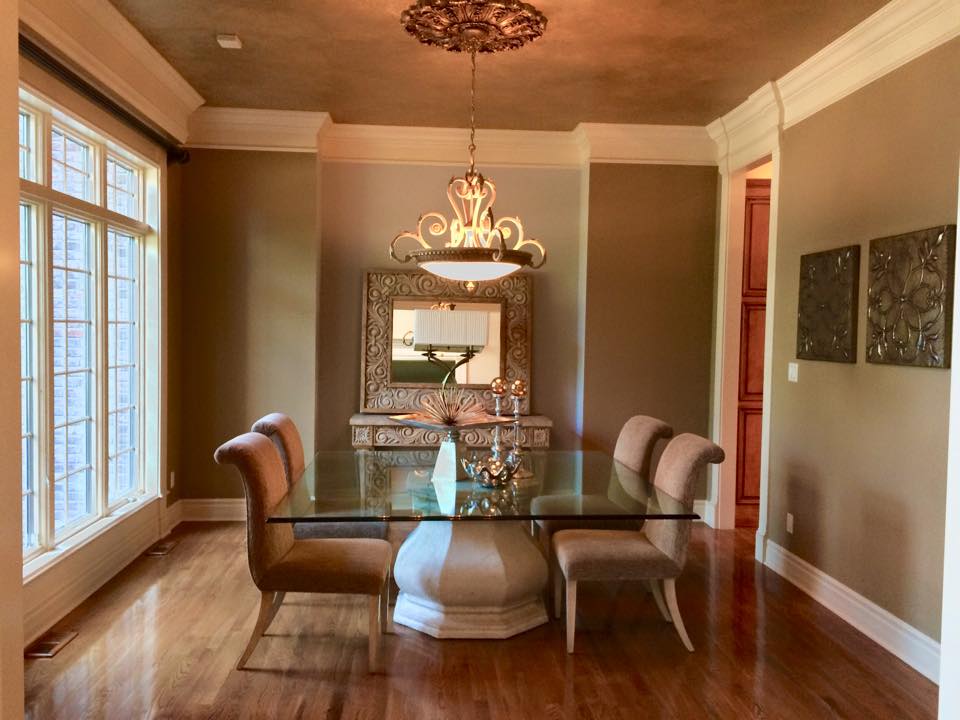 Many homeowners have big plans for the changes they want to make to each room in their house. When it comes time to actually make those changes, however, money and time often dictate your ability to turn those hopes into reality.
Take the formal dining room for example. This tends to be a room that quickly shows its age. Fortunately, this room also tends to be in excellent shape, so it doesn't require as much maintenance or furniture replacement as, say, the bedroom or the living room. You don't need a massive overhaul to freshen up this space.
Hosting a dinner party in the near future and cringing at the sight of the dated room?  Here are a few ways to improve the look of your dining room without enduring an actual reno.
Chairs
Simply give your chairs a fresh look by covering the cushions in new fabric. Dated chair? Purchase full height chair covers (like you see at events) to cover them up completely — it will add elegance to the room.
Table
Hide the table under a beautiful, floor length table cloth. This hides blemishes and dated styles, and it serves as a beautiful foundation to keep the focus on your table display.
Chandelier
No time to replace your chandelier? Simply remove your mini-shades or decorative glass caps — you'll add a modern, utilitarian touch to your decor.
China Cabinet
Turn your china cabinet into a bar. Store your beautiful china and antiques in a box for the evening, open up the cabinet doors, and stock it with your glassware, wine, and liquor bottles.
Walls
If you're not loving your wallpaper these days, cover it with temporary wallpaper or add curtain rods to the walls and hang gorgeous curtains throughout.