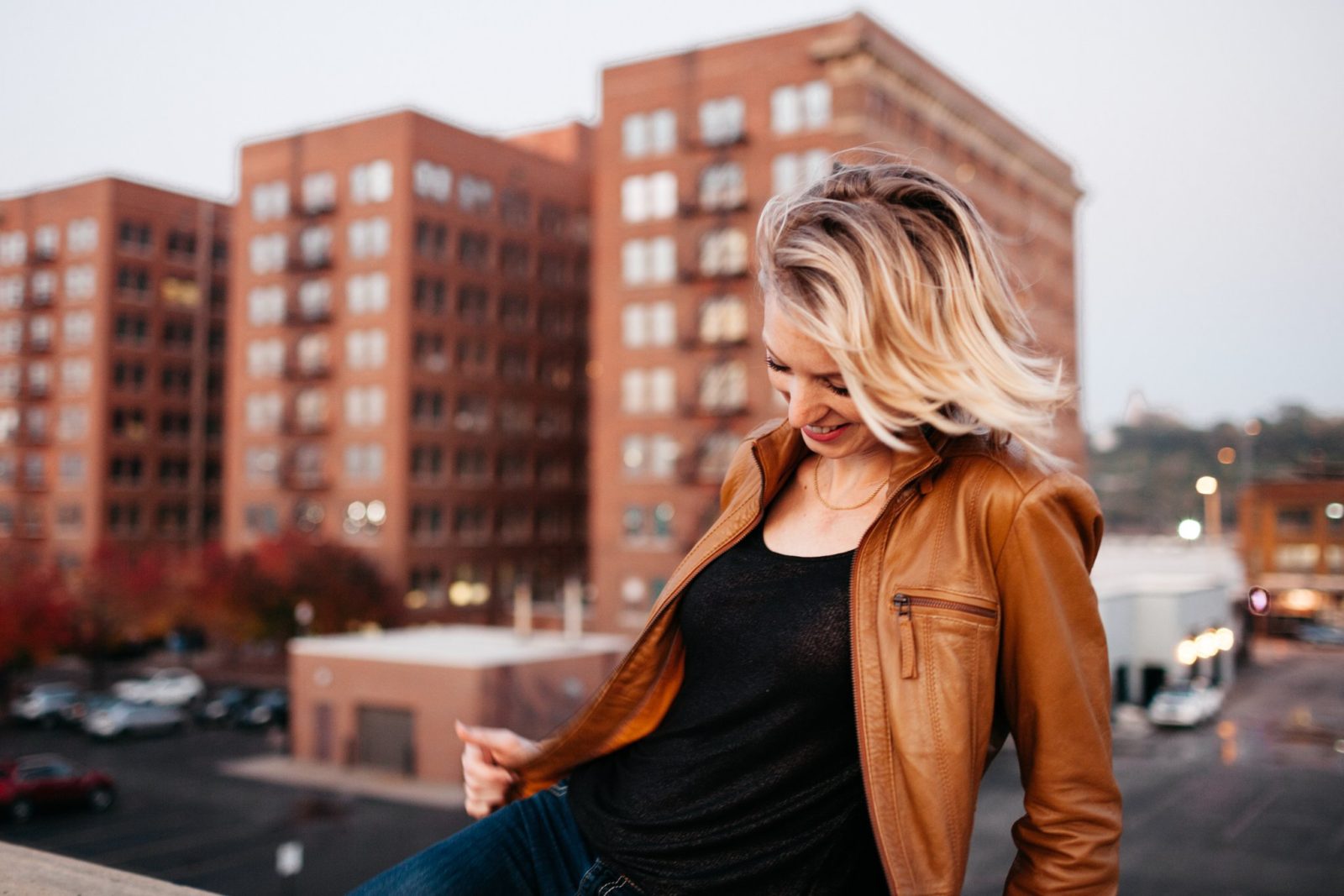 Stephens College alumna creates line of luxury leather bags.
In the fall of 2012, Ami Beck fell down the post-college rabbit hole of "what next." Ami had graduated from Northwest Missouri State with a degree in psychology and a dream of design. After spending countless nights fantasizing about her own products and company, Ami found herself unmistakably depressed. "I wanted something that would use all of me, because you can get by using parts of yourself, but I wanted to be fully engaged," she says.
Ami knew that she wanted to go back to school to pursue her dream, so the following January she applied to Stephens College. After receiving word of her acceptance, Ami quit her full-time job, sold everything she had, and took the plunge. "You don't want to go back to school and just kind of try at it. You have to have a lot of intent; when I made that jump and quit my full-time job, I had pretty severe tunnel vision," she says. Ami graduated just a year and a half later with a bachelor's degree in apparel studies.
"I knew at that point I wanted to do bags, and I knew that I wanted to work with leather," Ami says. "Not because I'm obsessed with leather, but because I care about longevity. Being in fashion and being so aware of trends — it's the way the world works and it's the way people make money, and there is value to that. But I wanted a product that was different. Why should you have to change a really great bag?"
Ami took pains to develop bag styles that are designed to be both timeless and relevant for years to come.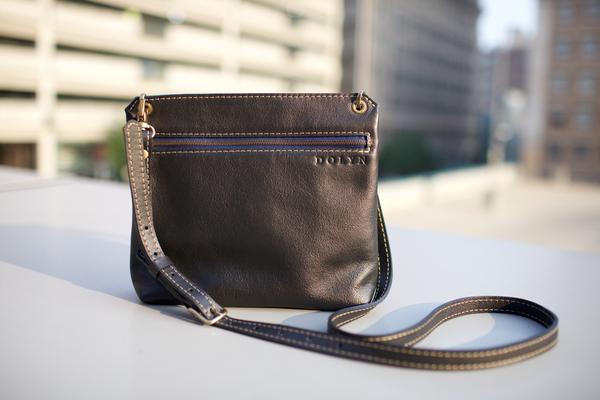 Upon graduating, Ami went straight to work on her own brand, Dolyn Bags. She drew inspiration from the name Gwendolyn, but decided to cut it down to make the brand more androgynous, as it retails products for both women and men. Ami spent her first year developing her brand while simultaneously working a "real" job. The production process is much more in-depth than it may seem and ranges from obtaining materials such as hides and hardware to the actual hand-making of each bag. In March 2015, Ami launched a nine piece collection during Kansas City Fashion Week.
In preparation for the show, she found that her little side hustle had begun to take over her life. "I was sewing everything out of my bedroom," she says. "There were two machines, patterns everywhere, hides spread across the living room." Needing a separation from herself and her brand, shortly after Fashion Week, Ami made the decision to take on the business full-time and moved to a studio in the West Bottoms in Kansas City.
Dolyn Bags currently retails a mix of duffels, handbags, and smaller pieces for both men and women. Each bag is handmade, a unique aspect to the brand that allows every single piece to be a one of a kind.
What's next for Ami Beck? The designer has yet to stop dreaming, and she hopes to expand Dolyn Bags into a thriving travel brand. Sourcing strictly from within the United States as well as adding more variety in her men's products are other noteworthy goals that the designer hopes to implement in the coming years.
Editor's Note: See more of Ami's bags in our upcoming December/January issue. Photo by Keith Borgmeyer.