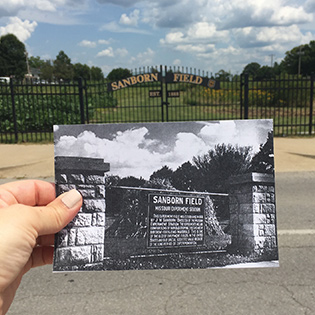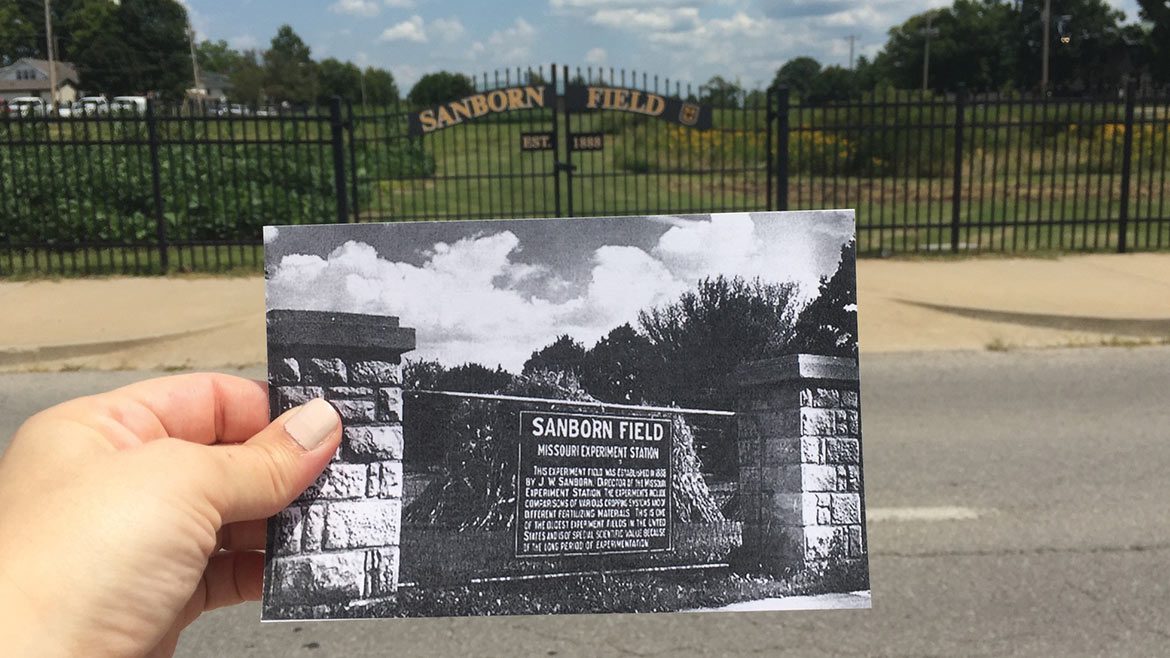 The nation's first facility for measuring crop erosion was established in 1888, and it continues to operate as an agricultural experiment field today. Research conducted at MU's Sanborn Field has had wide-reaching influence on soil conservation policy and has continued to evolve with production practices over the decades.
Sanborn Field's seven acres of test plots sit on land first purchased by MU in the 1870s, located on the east side of campus, off College Avenue. The top of the adjacent Bond Life Sciences Center offers a nice view of the field — a sign of the progress and evolution of agricultural research.
Formerly known as Rotation Field — one of its original uses was to study crop rotation techniques — it was renamed Sanborn Field by the UM Board of Curators in 1926. Following the first 100 years of crop research, the "Second Century Plan" was developed by Dr. William Upchurch in 1985. The plan outlined objectives for managing the role of Sanborn Field moving forward, including protecting it as a research field laboratory, displaying the effects on soil productivity applied to various cropping systems, maintaining samples systemically, and following a framework for preserving its vitality.
In 1964, the National Park Service designated Sanborn Field as a National Historic Landmark, 76 years after it was founded by Dean J.W. Sanborn. His original research focused on crop rotation and the utilization of manure as fertilizer; one of his first experiments was seeding the area with winter wheat. Not only does the ground continue to be used for experimentation, but it also now includes a weather station as part of the MU Extension's commercial agriculture automated weather station network.
Careful consideration is given before any changes are made in research at the field, as scientists recognize the value of maintaining the oldest continuous experimental agriculture field this side of the Mississippi River. A soil sample cultured in a plot at Sanborn was even placed in The Smithsonian Institute after a researcher identified the first tetracycline — an antibiotic used to treat various infections — in the soil at Sanborn. A plaque stands on a pillar outside the field at the corner of College Avenue and Rollins Street, honoring the discovery.
While modern buildings have sprouted up near the field (the shade is less than ideal for some research), the field's contribution to agriculture assures it will continue be a site worth preserving.