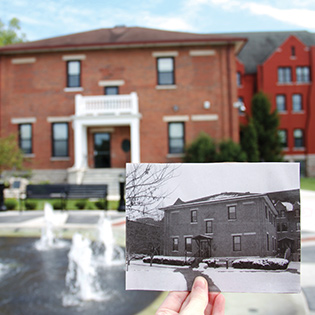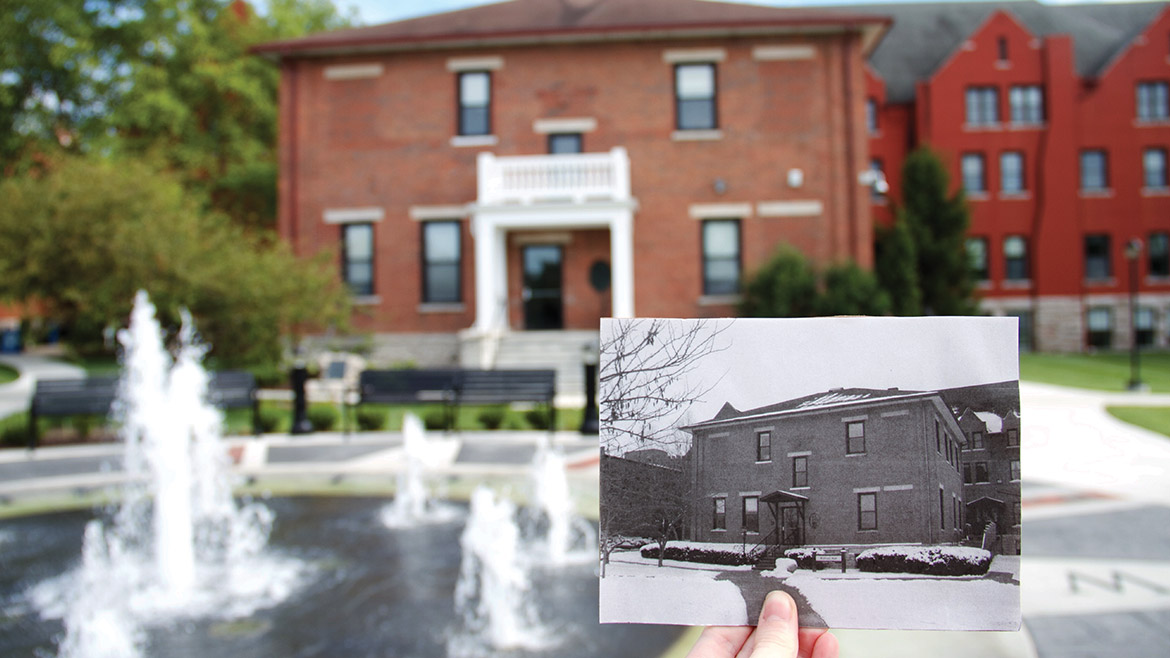 At the center of Columbia College's campus sits Williams Hall, a quaint square brick building, modest in size in comparison to several larger and newer halls and buildings that surround it. Yet, to many, Williams is a hallmark of the college's past and present.
The hall has been in operation since the college's inception in 1851. It also happens to be the oldest collegiate building in continual use for academic purposes west of the Mississippi River. Ever since the building opened over 160 years ago, Williams has never closed its classrooms, not even in the midst of the Civil War. (Nor during decreased enrollment due to the infamous "panty raid" of 1908, when male students from neighboring MU raided the bedrooms of several female students.)
But before Williams realized its academic destiny, the building was an unfinished mansion owned by James Bennett, sitting atop a plot of 29 heavily wooded acres. During its first academic session, Columbia College's original student body of seven students were taught in a small church. But as enrollment quickly increased (to 36 students), there was a need for a permanent home for the next session. The college's Board of Trustees purchased the property from Bennett for $5,500, and Columbia College's campus was born.
The mansion became the soul of the campus. In fact, for roughly half a century it served as both classrooms and living quarters for all students, faculty, and administrative staff. It wasn't until 1900, when the mansion was housing a hundred people, that the second oldest building, St. Clair Hall, was built to accommodate increasing enrollment.
The building has had many reincarnations over the past century and a half. As the student body grew and more buildings were added, the mansion became endearingly known as Old Main. In the 1950s, the building found a new identity as Practice Hall, as it began to house practice and music rooms. Finally, in 1969, Practice Hall was named Williams Hall, as it's known today. The hall is named after John Augustus Williams, the college's first president.
Today, Williams Hall houses faculty offices and several classrooms. Though the hall has been renovated several times, there are major features, such as the original staircase, still intact.
"Academia is built on history," says Bradley Meinke, Columbia College archives collection manager. "We must defer to its history in order to keep going forward. Keeping the institution's history alive is a great way for everyone — students, staff, and faculty — to have pride in this college. Even when things change, some remain the same."