photos by Keith Borgmeyer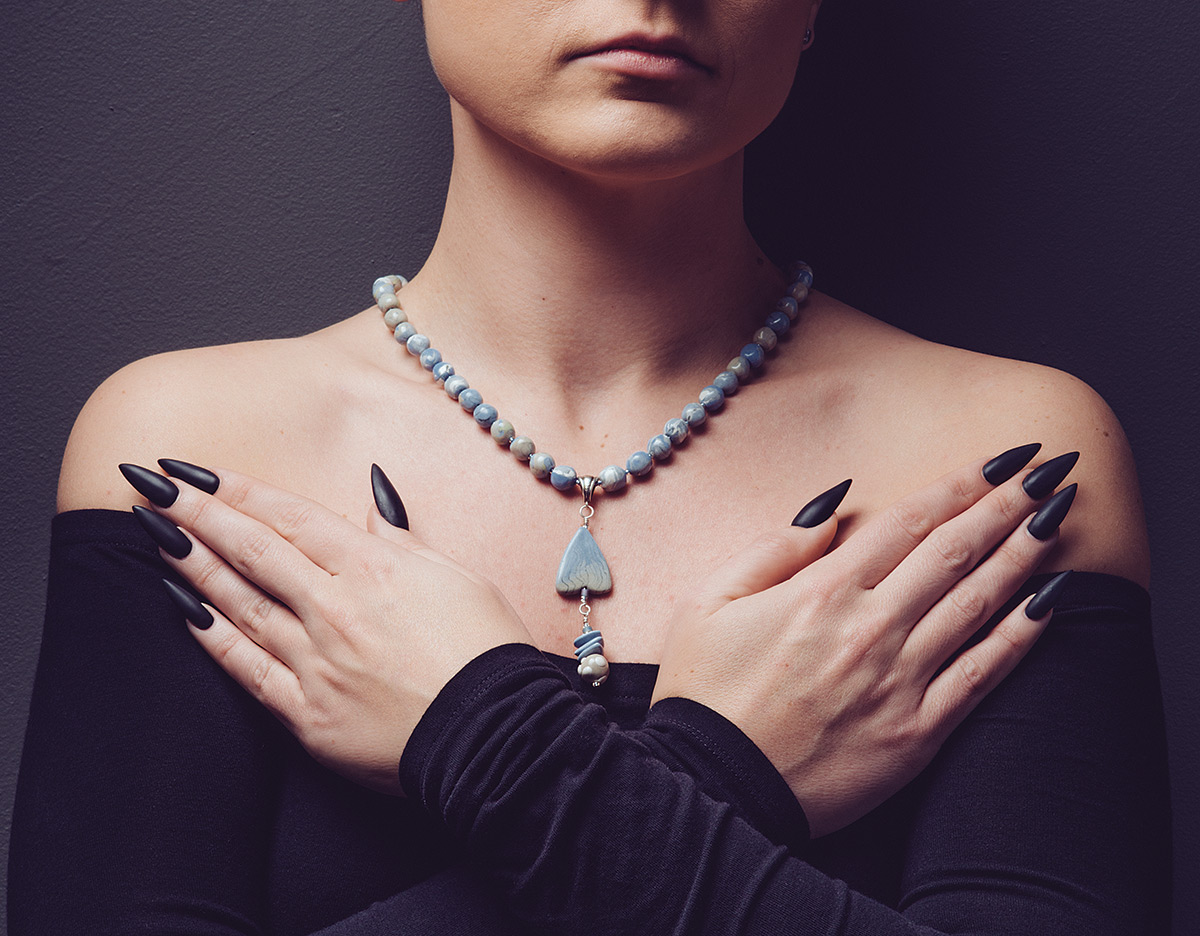 Five local artists illustrate why jewelry is more than an accessory; it's a work of art.
Jenny McGee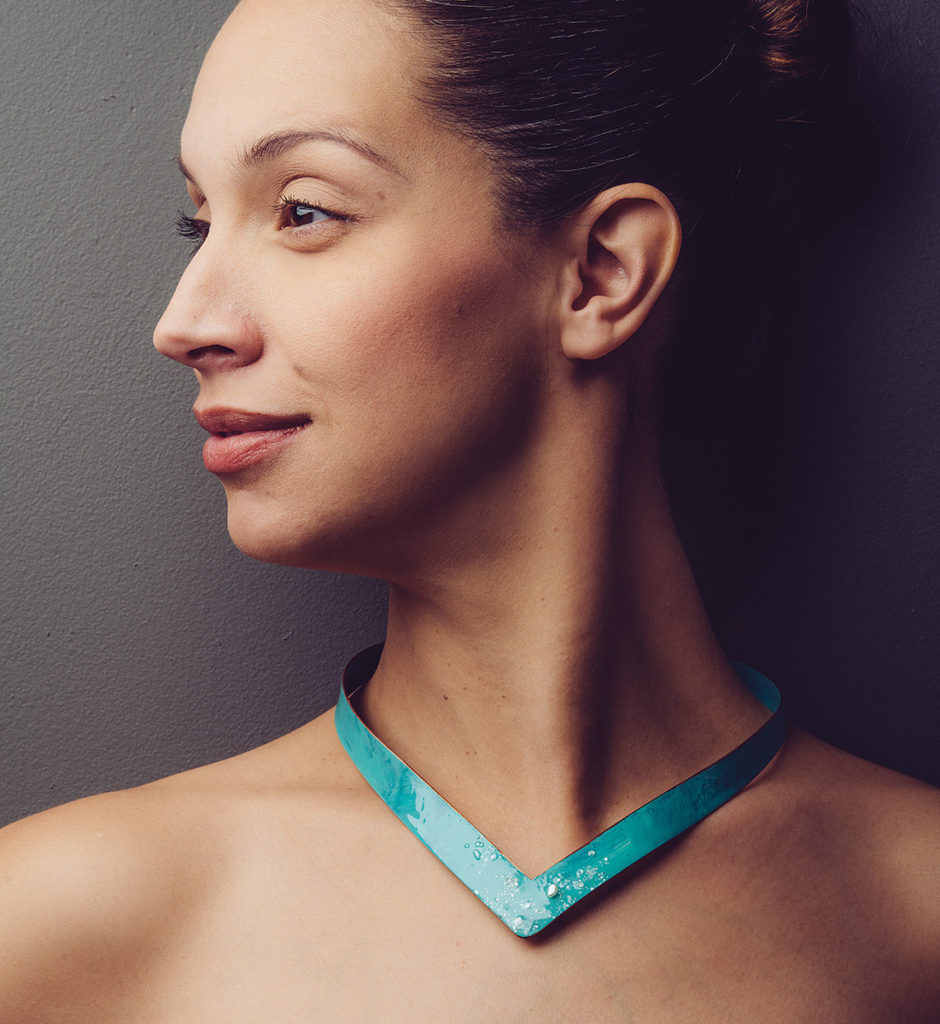 Artist Jenny McGee started her jewelry line in 2013 to create wearable pieces of art.
"A piece of jewelry became a solution to get more people to own an original work of art," Jenny says. "Each piece of jewelry has an inspiring word placed on the inside to encourage and remind someone how embraced and cherished they are."
Jenny begins with a piece of copper or silver and paints the top and bottom. Freshwater pearls, turquoise, or a type of stone are added and each piece is glazed.
Her jewelry can be found online at expressandheal.com, as well as in Poppy and in brandonjacobs gallery, in Kansas City.
Mary Benjamin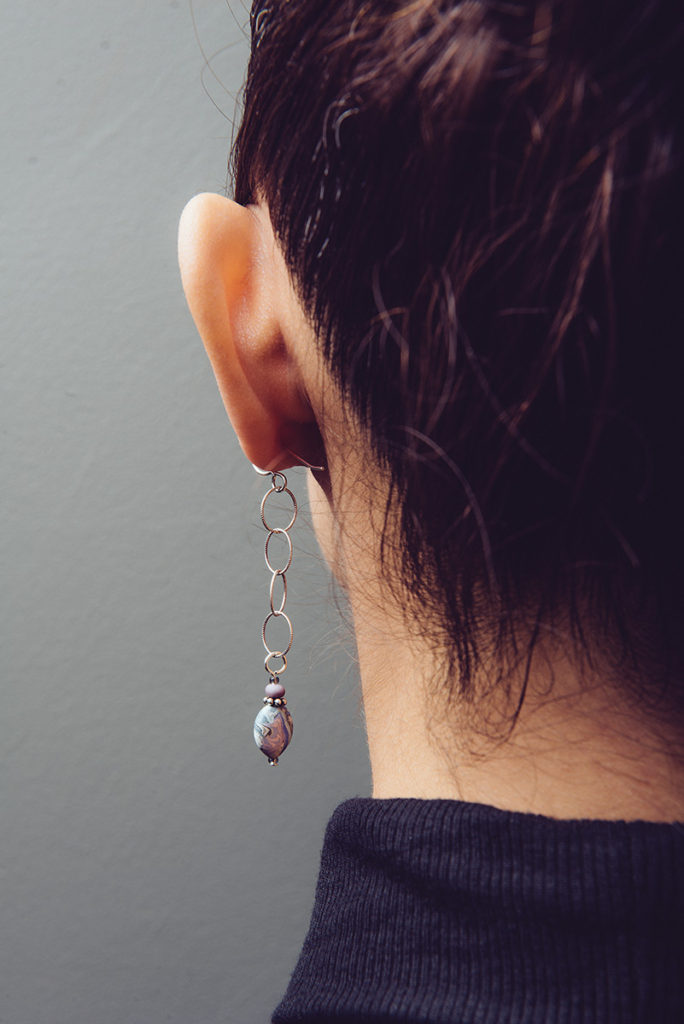 Handmade beads are Mary Benjamin's specialty. The studio art and ceramic enthusiast first began creating her own clay jewelry in the mid '80s. She uses her own technique to create one-of-a-kind pieces.
"It involves coloring batches of moist porcelain with commercial stains, then stacking and manipulating these colors in various ways to create a long loaf of pattern," Mary says. The loaf is sliced into pieces, which are shaped, sanded, and fired in a kiln.
"It's a mesmerizing process because you may have some idea of the internal pattern, but it's always a surprise to see it revealed," she says.
Mary's jewelry can be found at Bluestem Missouri Crafts.
Kenneth Greene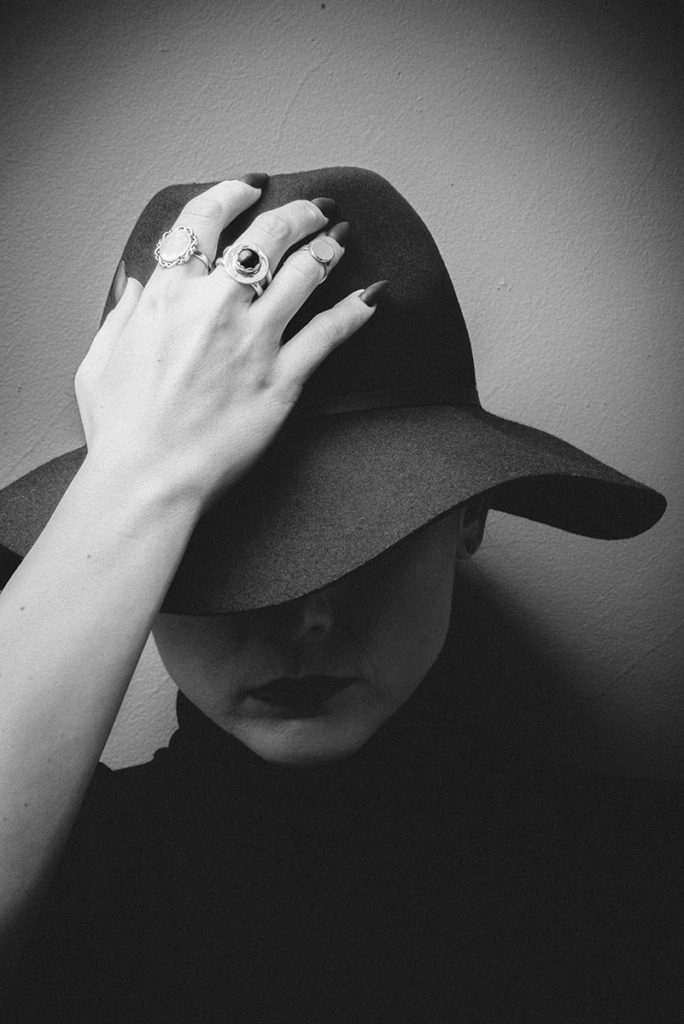 Downtown artist Kenny Greene has been creating and restoring jewelry in Columbia since 1979.
Kenny is an expert in silver and turquoise, and enjoys designing his own custom pieces. He apprenticed in Seattle, Washington with a student of Charles Loloma, one of the most famous Native American jewelry designers of the 20th century.
"I'm playing the whole time," he says from behind the cluttered jeweler's bench in his store, Monarch Jewelry, in the North Village Arts District.
His philosophy? "Always do the best job you can — that's paramount," he says. "Be honest and straightforward. That's what's important to me."
---
Sarah Seat
Thirty years ago, Sarah Seat purchased a single, Somali amber bead that intrigued her and hooked her into a lifelong fascination with beaded adornment.
"I have been making wearable beaded art ever since," she says.
Sarah draws her inspiration from her large bead collection gathered from her travels locally and abroad. Her collection includes semi-precious beads, freshwater pearls, Czech glass, seed beads, sterling silver, and Swarovski crystal.
Sarah is now retired and has returned to Missouri, where she enjoys the arts community through the Columbia Art League.
___________________________________________________________________
---
Stephanie Thompson
Stephanie Thompson has always had a passion for creativity. The Dallas native was working at Poppy in the summer of 2010 when the owner suggested she create a few pieces for the shop.
With a fondness for color and a retro style, Stephanie strived to incorporate vintage elements or salvaged jewelry components in each piece.
"My floral jewelry often reminds me of Depression-era flour sacks that were printed with patterns so women could turn them into dresses," Stephanie says.
Her jewelry can be found at Poppy and on Etsy.