photos by Keith Borgmeyer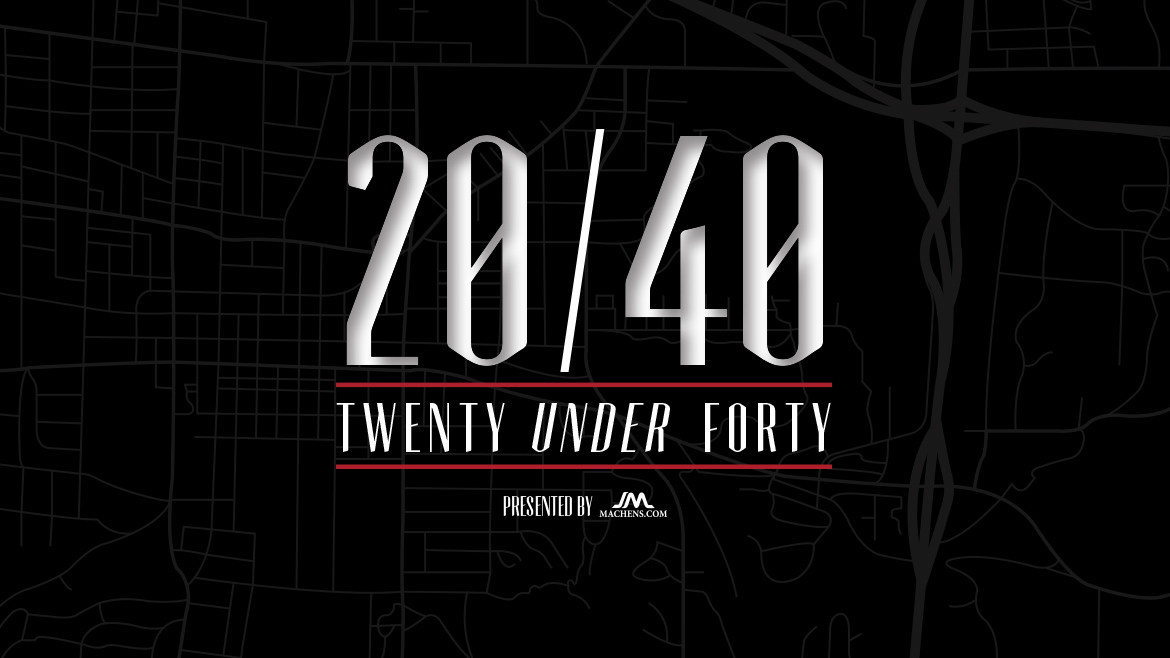 They're driven, successful, and enthusiastic. They're leaders, they're teammates. They're rising stars in Columbia. Meet CBT's 20 Under 40 class of 2017.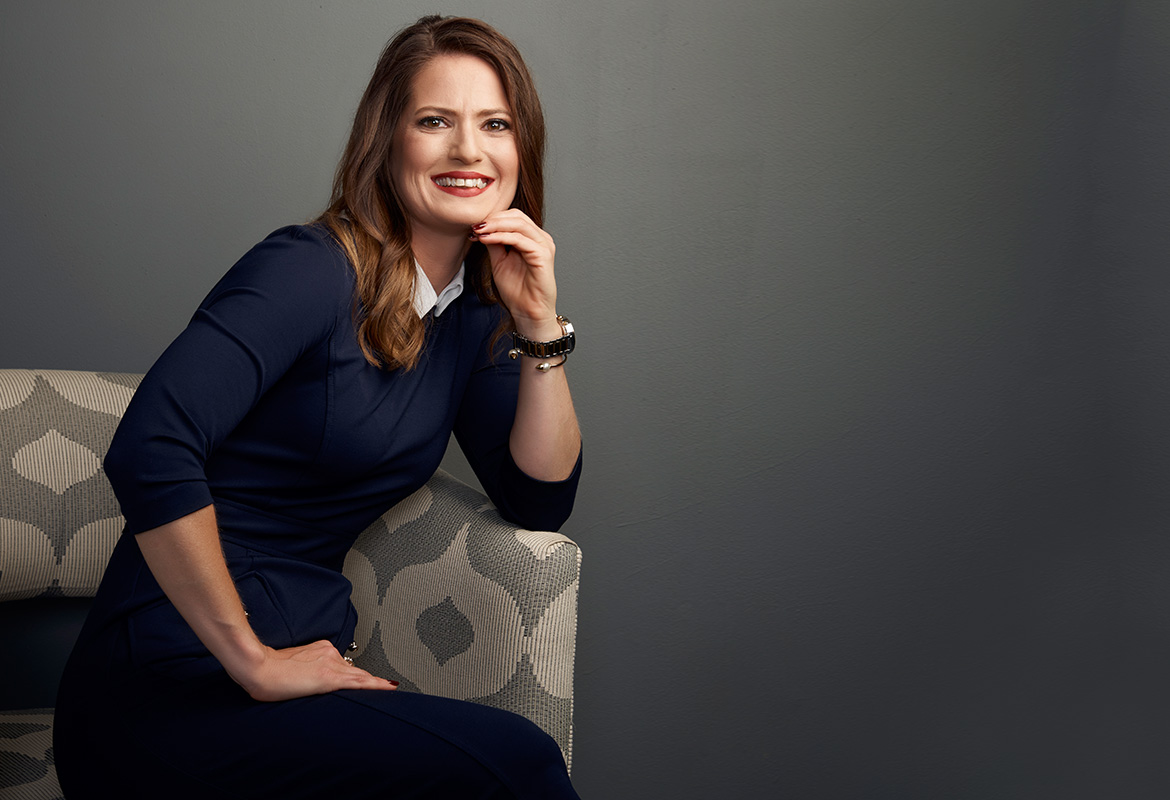 Ada Buckman
Age: 35
Assistant Vice President, Commerce Bank
Years lived in Columbia: 9
Ada Buckman isn't one to run away from a challenge. Her self-confidence and determination, which have served her well at Commerce Bank, were forged in her childhood.
The youngest in her family, Buckman grew up in a house with three older brothers.
"My mother always said I was not the traditional little girl because the boys around me made me tough," Buckman says.
But these rich experiences weren't all that left an imprint on Buckman. She believes some of her competitive spirit is the influence of her grandfather, who survived almost two years in a Nazi prison camp. Known as "the Padre" by other prisoners, he preached to them to believe in themselves, have faith, and refuse to give up.
After more than a decade at Commerce Bank, Buckman's drive hasn't gone unnoticed. In 2012, she was named as the first recipient of the One Commerce Excellence Award for the Central Missouri region. This award recognizes employees who exemplify outstanding dedication to Commerce Bank's goals and customers.
In 2013, the bank selected her as one of 30 employees from around the country to participate in the Commerce Leadership Development Program. This training exposed Buckman to experienced professionals from all parts of Commerce Bank, including a one-on-one meeting with President John W. Kemper.
"Ada's passion for all things Columbia matches her commitment to the bank's clients," says Senior Vice President Mike Ireland. "She's the quintessential young professional — well connected, polished, humble, and sincere."=
This year, Buckman, the treasury services officer, looks forward to growing into a more managerial role and mentoring new employees. It's an aspiration that has taken root thanks to the nurturing influence of Teresa Maledy, CEO and chairwoman of Commerce Bank's Central Missouri region.
"Teresa's example and encouragement have pushed me not only to achieve high goals in the Commerce culture," Buckman says, "but also to challenge myself with projects and leadership responsibilities in the community."
FUN FACT: Ada was nominated as Class Clown her senior year of high school.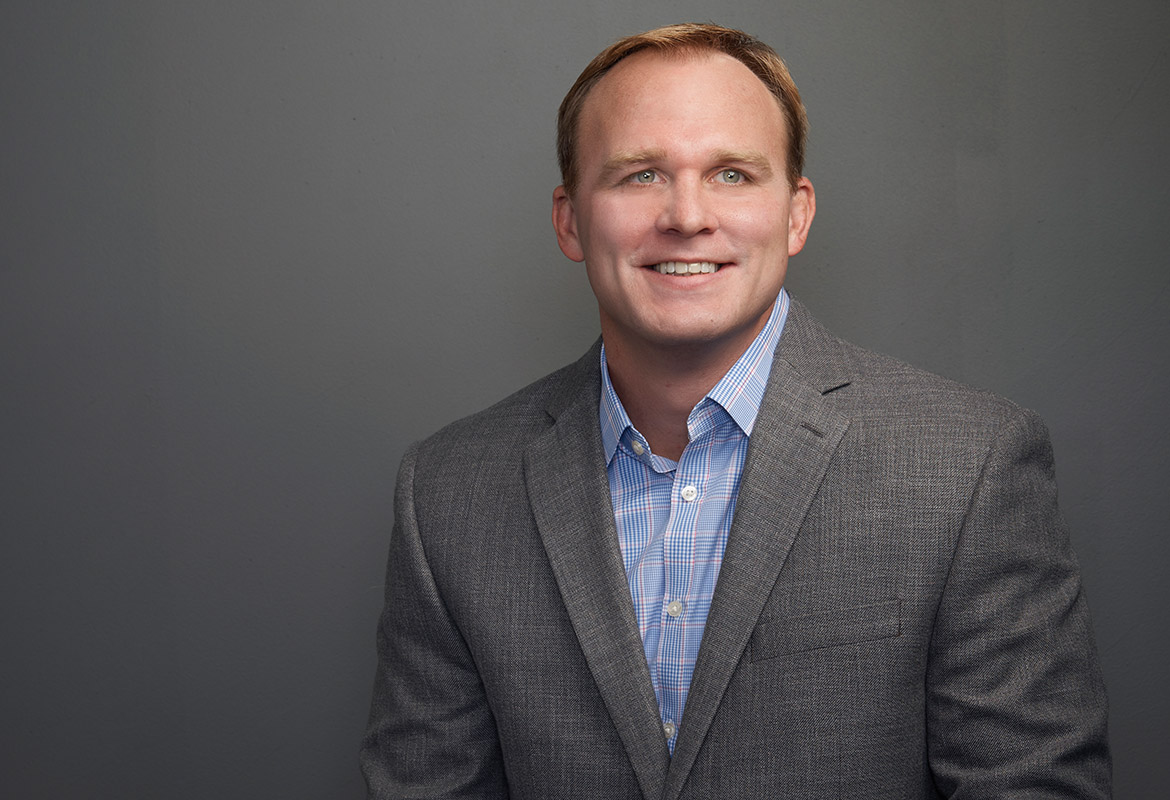 Justin Dyer
Age: 33
Director of the Kinder Institute on Constitutional Democracy,
Associate Professor of Political Science, MU
Years lived in Columbia: 7
The misconception is familiar to Justin Dyer: Many people liken being a college professor to a retirement job. You get summers off. You only have to spend a few hours here and there in the classroom.
The reality is that most professors work nights, weekends, and summers, on top of their daily schedules. The good news, Dyer says, is that it typically involves work they enjoy.
There's no disguising the energy and excitement Dyer has poured into his responsibilities at MU. In addition to his classes and writing projects, Dyer is the founding director of the Kinder Institute on Constitutional Democracy.
Founded in 2014 and supported by a $25 million grant in 2015, the Kinder Institute studies U.S. political thought and history. The initial stages of building the program have been a collaborative effort between Dyer and his colleagues. Their hope is to raise the profile of MU and make it a destination for students and scholars in this area of study.
Although many people are still learning about the program, Dyer highlights the recent recruitment of two established faculty members, professors Jay Sexton and Adam Seagrave, as early indicators of a budding reputation.
As much as Dyer carries the vision for the future of the Kinder Institute, it's the day-to-day interactions with students that anchor him. He delights in making connections and being a part of their personal and professional growth.
"Ultimately our work is meaningful only to the extent that we have a positive impact on the lives of other people," Dyer says. "As faculty, we talk about our commitment to teaching, research, and service. But really it comes down to making the university a place where people can flourish as they pursue knowledge and wisdom together."
FUN FACT: Justin co-authored a book on C.S. Lewis' political thought that was published in August 2016.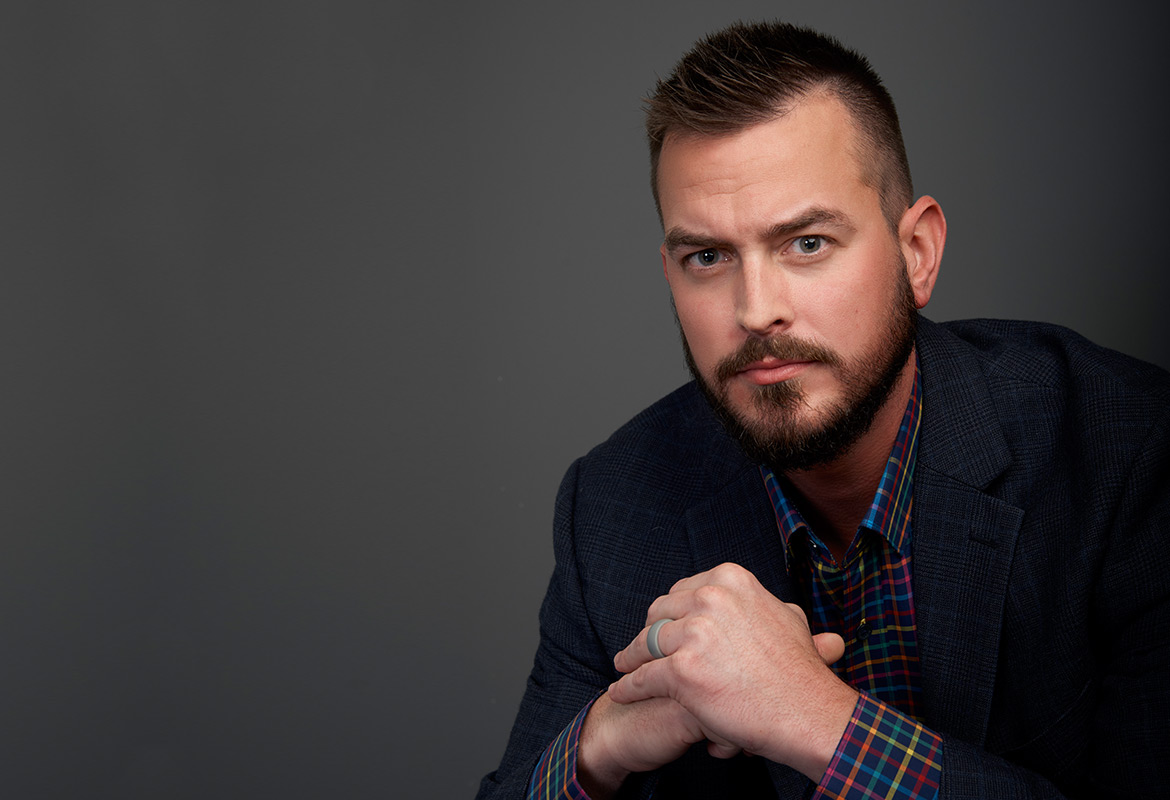 J.D. Calvin
Age: 37
General Manager, Berkshire Hathaway HomeServices
Years lived in Columbia: 31
J.D. Calvin grew up in real estate. It wasn't uncommon to find him alongside his mother, Jody Calvin, a Columbia broker for over 30 years, as she showed off a house or put the finishing touches on a closing.
Because of these experiences, it seemed like a natural progression for Calvin to partner with his mother after college.
"I've never thought or referred to what I do as my 'job,' which is why I love what I do," Calvin says. "I think most people that are in family businesses feel the same way. It plays too much to our identity and a part of who we are."
What started as a family business transitioned in 2012 when Warren Buffett acquired Prudential Real Estate, the Calvins' parent company at the time. Given a choice to become a local shop or join one of the most recognized brands in the world, Berkshire Hathaway, they picked the latter. This month, Calvin will buy the company from his mother with his business partner, Matt Beckett.
"J.D. is a hardworking and genuinely good guy," Beckett says. "He truly makes a difference for a lot of people in the real estate profession and those he helps in his work with Global First Responders."
As general manager, Calvin enjoys giving his heart and passion to agent support, or what he affectionately calls the "agent pit crew." He wants to ensure they have what they need to do their jobs well. He helps with technology, advertising, photography, training, and more.
Calvin has found that a lot of agents, especially ones who have come from other offices, appreciate this level of attention.
"Agents aren't used to management and owners taking an active role in their success," Calvin says. "We have a team, family-like vibe, which is rare. I love that."
FUN FACT: J.D. lived in Uma Thurman's old apartment.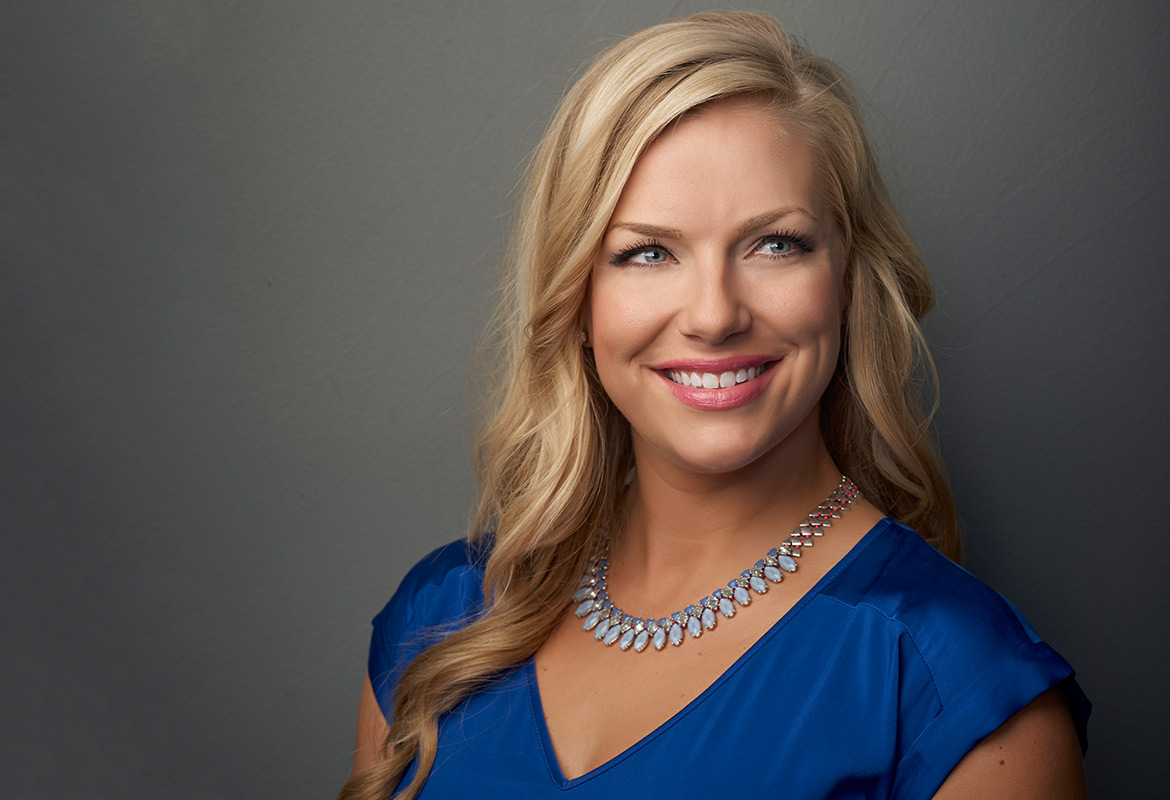 Jessie Yankee
Age: 30
Owner, EasyPC IT & Computer Repair
Years lived in Columbia: 11
Jessie Yankee strives to make those around her proud.
"I work hard and care so much about my business because so many people have supported me throughout my life," Yankee shares, "and I owe it to them to reach my potential."
Yankee opened EasyPC in 2011 and has grown the company from a home-based, one client operation to a multi-employee entity with hundreds of clients throughout Columbia. Her current role includes managing the business, generating sales, and networking with the community.
"Jessie has created an outstanding new IT company in Columbia," says Shannon Wright, practice administrator for the Women's Wellness Center. "EasyPC is revolutionary in what they deliver and how they deliver it."
While Yankee enjoys the success of reaching her goals, like building their computer repair division to reach profitability in its first year, she most enjoys the relationships she builds with her team.
"I look forward to Monday because I miss my team over the weekend," Yankee says. "They are everything you could want not only as employees, but as friends."
Yankee credits the book "Good to Great," by Jim Collins, with giving her courage to confront the brutal facts of her business. "You have to separate your emotional attachment to programs, systems, products, and other organizational areas so you can see the actual reality of your situation," Yankee says.
This clarity has helped Yankee, a mother of two, define the future of EasyPC. She plans to spend 2017 building and training her team in order to open a data center and second repair shop, and she eventually wants to expand into neighboring markets like Jefferson City and Lake of the Ozarks.
Yankee also enjoys hanging out with her family, teaching group fitness classes, and drinking wine with her girlfriends. "That about sums up my life," she says. "Work, kids, workouts, and wine."
FUN FACT: Jessie worked full-time at MU and held two bartending jobs while getting her MBA.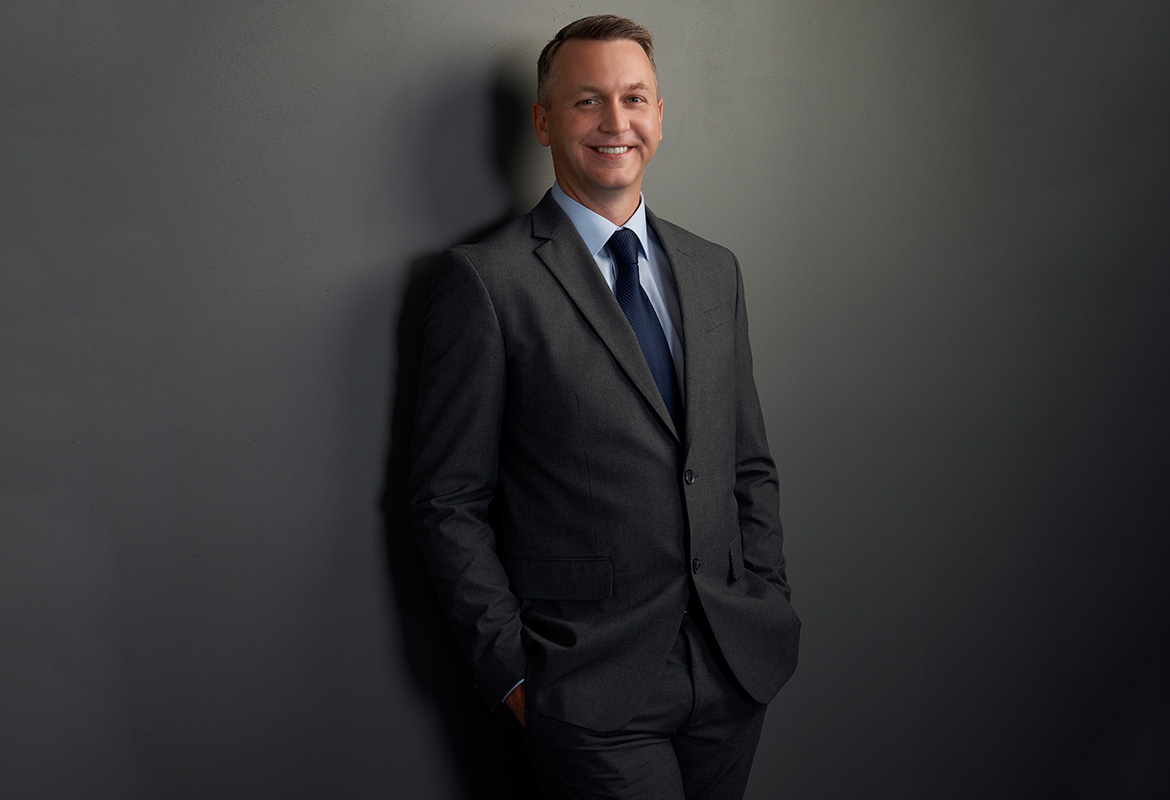 Gary Tegerdine
Age: 35
Mergers and Acquisitions Manager, MFA Oil Company
Years lived in Columbia: 35
Make every day count. For Gary Tegerdine, this simple mindset has formed the foundation of his eight years at MFA Oil. Just "showing up" has never been an option. He wants to make a difference each time he steps in the office.
A former analyst, Tegerdine became manager of a new department within MFA Oil last June — mergers and acquisitions. It's a role well-suited to his cooperative nature.
In the eight acquisitions he has been a part of during this time, Tegerdine has cherished the opportunity to look beyond the one-size-fits-all approach. Each scenario is unique and requires creative thinking to find and execute the best solution.
But the most rewarding experience of his new role is forming relationships with business owners.
"We are acquiring their baby," says Tegerdine, who also serves on MFA Oil's employee committee. "You have to earn their trust to the point they know we will make sure their customers continue to receive the service they are accustomed to getting."
Don Smith, the director of mergers and acquisitions at MFA, has been guiding Tegerdine through the transition, especially how to build relationships with clients and work through difficult scenarios to achieve win-win situations. Smith made Tegerdine, who has always dreamed of owning his own business, the lead on a recent acquisition.
"Throughout my career, I have been presented with opportunities that allow me to express and implement my ideas as if I was an owner," Tegerdine says. "I have been blessed."
Tegerdine believes hard work and dedication pays off in the end. It's a mindset that has proven influential at home too.
"I just found out I can learn anything if I put my mind to it," Tegerdine says. "My most recent accomplishment as a father is learning how to play the Pokémon card game."
FUN FACT: Gary is the proud owner of a Batman themed bathroom, including Batman shower curtains, towels, soap dispensers, and more.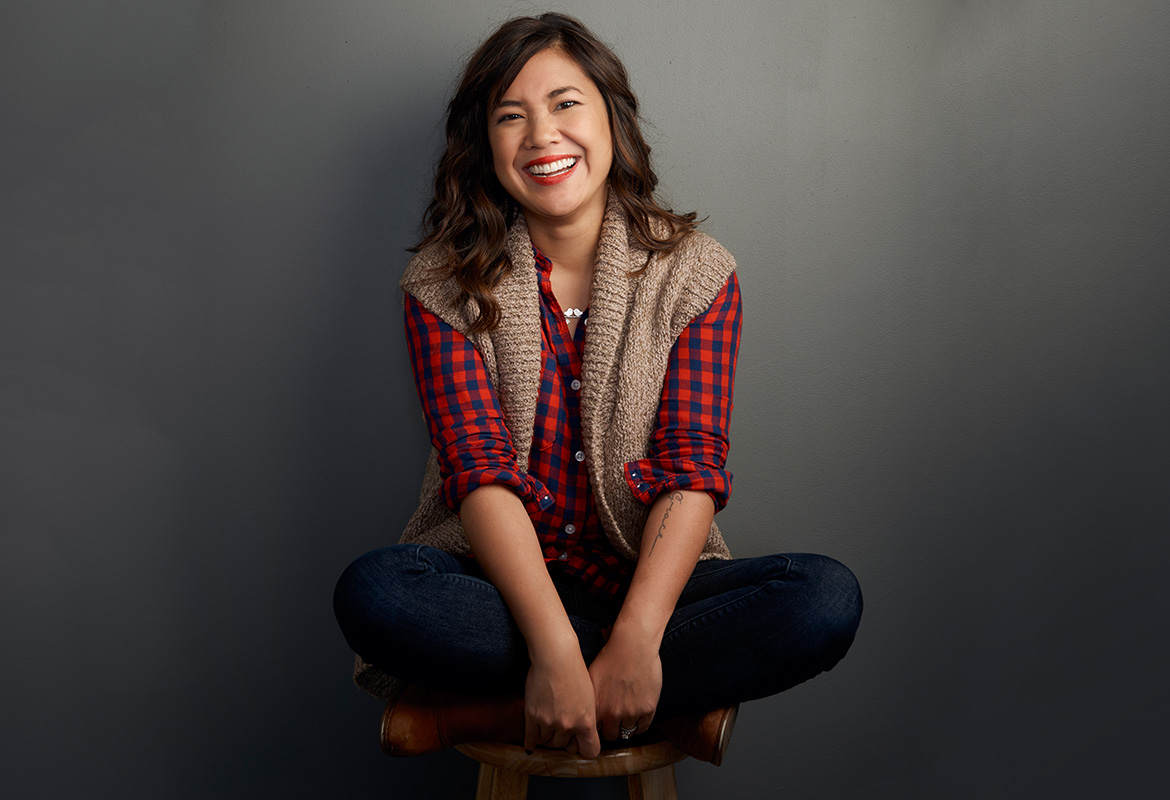 Loreli Wilson
Age: 34
Manager of Diversity and Inclusion Programs, Veterans United Home Loans
Years lived in Columbia: 31
Loreli Wilson never imagined finding a position in Columbia where she could live out her passion.
She feels fortunate to have found Veterans United Home Loans. As manager of diversity and inclusion programs, she not only helps shape the environment where she works, but she is also empowered to influence the broader community.
"There are not a lot of companies that encourage you to spend time in the company and community," Wilson says. "That's how you know Veterans United genuinely cares about inclusion — they use their resources to impact the community with no desire or expectation of financial gains."
Her work has not gone unnoticed. "Loreli has used programs, projects, videos, events, and even a TEDx talk to do amazing things in the diversity and inclusion field at VU and in the community," co-worker Emily Clapp says.
Together with other professionals of color in Columbia, Wilson helped create the Columbia Diversity Initiative. After two years of research and business planning, it later became a branch of the Diversity Awareness Partnership, based in St. Louis.
Although Wilson prefers to work in the background, she has broken out of her comfort zone on several occasions to share about VU's programs with other organizations. Wilson has also continued her education with certifications through the Society of Human Resource Management and the Institute of Diversity Certification.
This year, she looks forward to launching a program called RISE, a partnership between VU, the DAP, Shelter Insurance, Commerce Bank, and other businesses. The goal is to provide leadership development for professionals of color in Columbia.
"The effects of this work are slow but meaningful," Wilson says. "Five to 10 years from now, I hope the work I do will show a noticeable impact on the demographics and professional experiences of people of color in our community."
FUN FACT: Loreli enjoys family dance parties, movie nights, and listening to made-up songs by her daughter, Ari.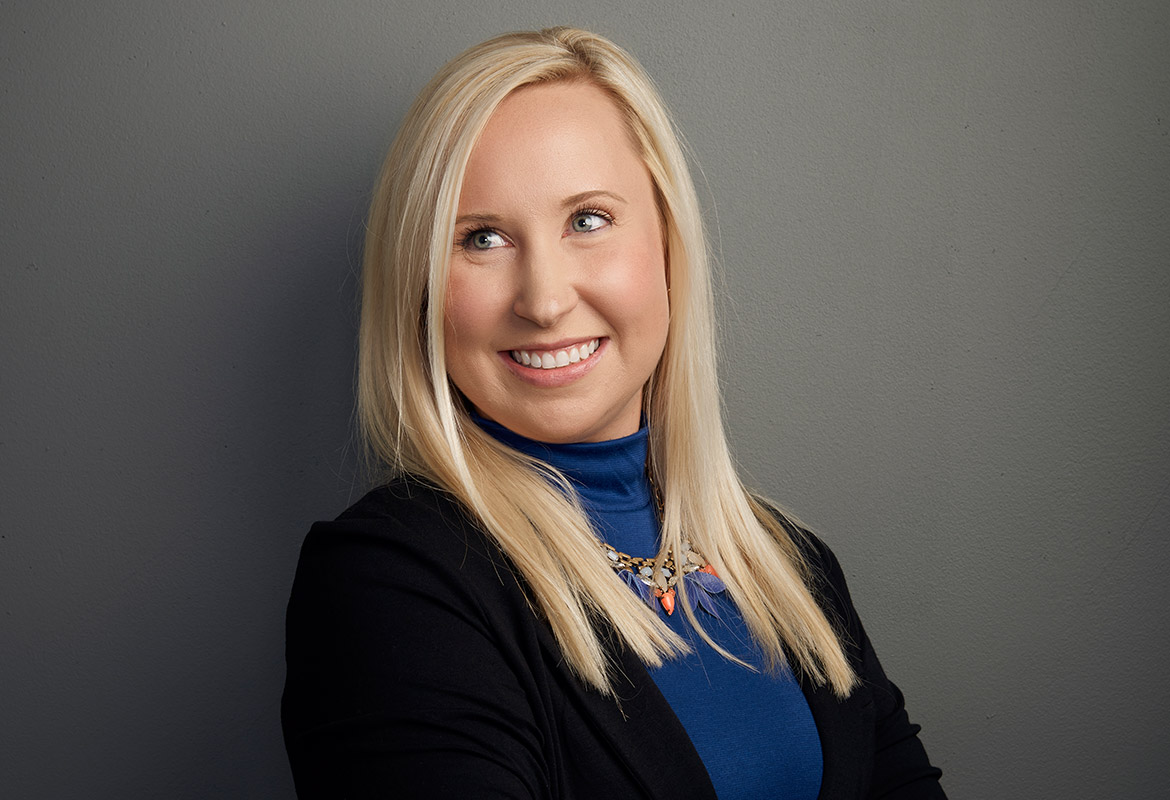 Annie Doisy
Age: 29
Operations Manager, ReverseMortgages.com Inc.
Years lived in Columbia: 11
Annie Doisy never dreamed that her first job would potentially be her last.
Less than a week after graduating from MU, Doisy took a job with a company now known as Reverse Mortgages.com Inc. She was one of the first five employees and helped facilitate the initial thrust of licensing, writing policies and procedures, and preparing the company to launch.
It was a new and challenging experience, and it was clear from day one that she had found a place to make a positive impact and achieve her career goals.
In the past eight years, Doisy has been a key contributor in the company's rise to becoming a top 10 reverse mortgage lender. But she's not done: Her tenacity and ambition are now set on leadership development. She wants to empower other leaders to take the torch and continue the company's expansion and growth.
Doisy always works with a quote from author and speaker Zig Ziglar in the forefront of her mind: "You don't build a business. You build people, and people build the business."
Doisy also appreciates the example set by John Schulte, the owner of Reverse Mortgages.com. His encouragement and attention breathe life into the organization and help team members, including Doisy, reach their potential.
Her enthusiasm for the team she manages and works alongside is not contrived.
"I am constantly motivated and positively influenced by the electric atmosphere of our team," Doisy says. "Every employee is an integral part. Their commitment and dedication to build a better future for our company and the homeowners we serve is inspirational."
The admiration is mutual. "Annie makes it impossible for anyone not to succeed in her presence," says co-worker Laura Judkins. "She has earned the respect of more than 70 employees, and she's done it all before the age of 30."
FUN FACT: Annie attends at least one Green Bay Packers game every year.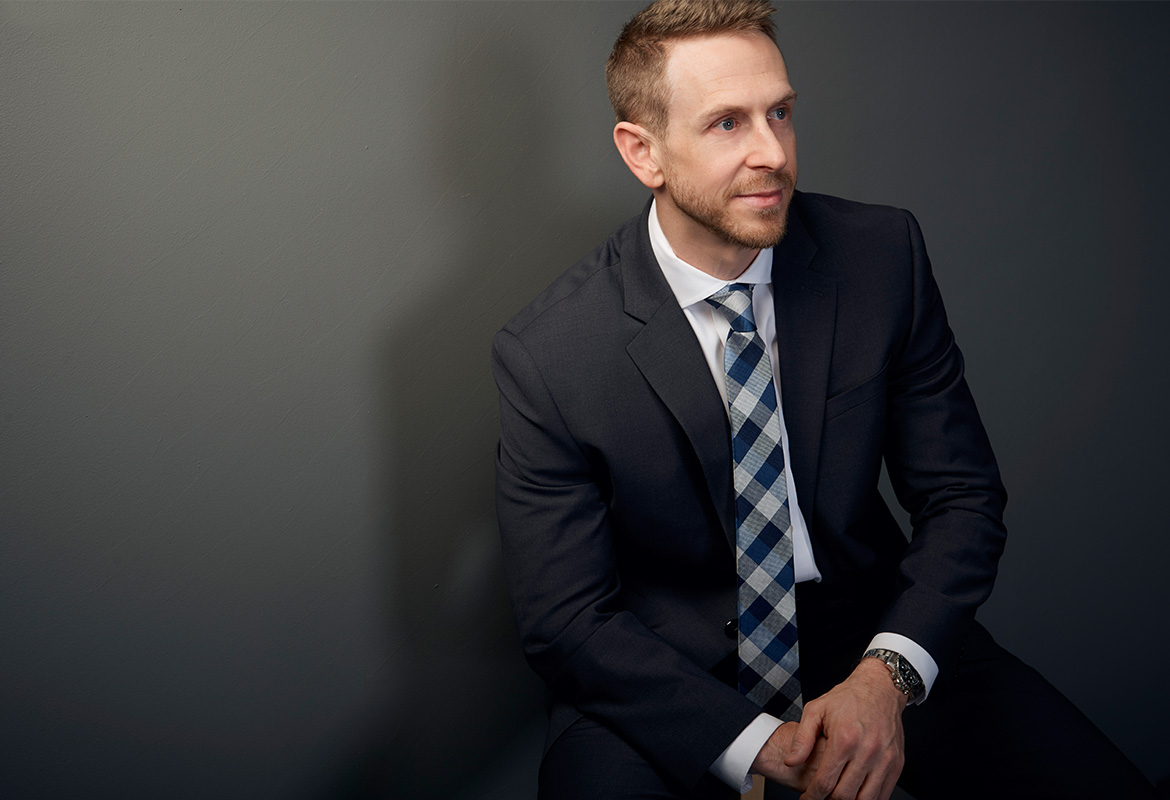 Joe Ritter
Age: 36
Assistant Vice President, Landmark Bank
Years lived in Columbia: 30
When Joe Ritter returned to his hometown in search of a job, he was unsure what career path to pursue. The one thing guiding him was a desire to find a solid organization where employees had opportunities to succeed and advance. He got lucky when he landed at Landmark Bank.
Even though he had no banking experience, he learned the ropes as a teller supervisor. He then worked his way up to assistant manager, then branch manager, and, finally, his most recent position, private banking officer.
The private banking department ensures Landmark's best customers get the support and resources they need. It's a new department that has taken shape under Ritter's direction, and he looks forward to continued expansion, from hiring at least one additional banker to developing new client relationships.
Ritter, who recently celebrated his 10th anniversary at Landmark, likes to have fun and give back too. As the official financial partner of Columbia Public Schools athletics, Landmark often sponsors kicking competitions at football games or halftime shootouts at basketball games. Ritter's energy and enthusiasm make him the perfect fit for being the face of Landmark at these events.
"Joe volunteers his time to represent the bank in our community in so many ways," says Senior Vice President Cheryl Jarvis. "This is just one reason he is deserving of this award."
One of Ritter's proudest accomplishments was leading Landmark's fundraising campaign for the United Way in 2013. As chair of the employee campaign, he challenged himself to take the project to new heights, setting a lofty goal of $80,000. At the conclusion of the campaign, over $100,000 had been raised, with more than 80 percent employee participation.
Ritter says, "Our commitment to giving back to the community is one reason I am so proud to work at Landmark Bank."
FUN FACT: Joe was the team captain for Westminster College's soccer team in 2001.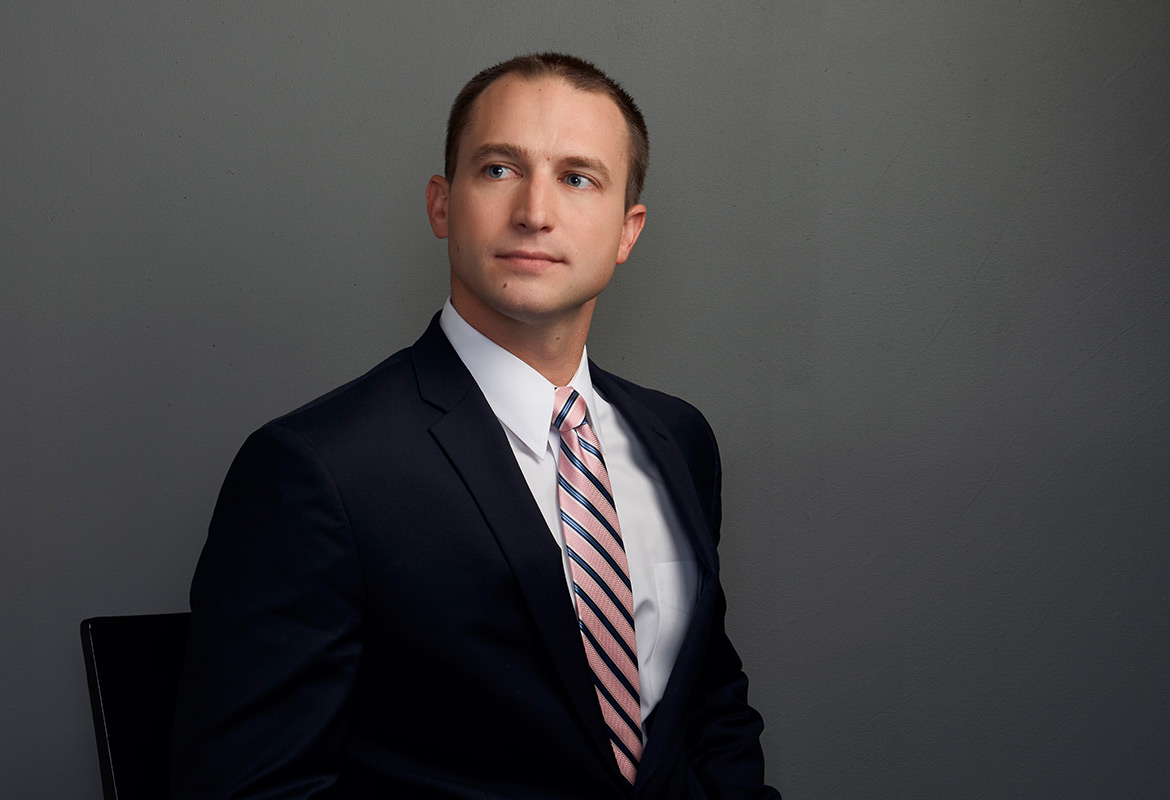 Nathan Jones
Age: 31
Owner, Nathan Jones Law
Years lived in Columbia: 12
Attorney Nathan Jones loves his job, but he's quick to admit that it's nothing like the lawyers portrayed on TV.
Jones graduated from law school in 2011 and spent five years with Barchet & Jones before opening his own law practice last June. His firm focuses on estate planning, business law, and probate matters.
"Most of my job is counseling clients, reading, and writing," Jones says, "I don't think a show about my day-to-day life will be on primetime anytime soon."
Jones passed up the opportunity to work for a large firm in order to have control over the kind of work he wants to do. The best he can tell, he is the youngest attorney in Columbia to run his own non-litigation firm.
"I enjoy helping people," Jones says. "Every person that sits down in my office needs help with something. I get to make sure they leave in a better place than they were when they walked through my door."
Over the next ten years, Jones hopes to grow his business by 20 percent, add trademark law as a practice area, and develop a way to provide legal practices across the state.
Jones enjoys helping others and giving back to his profession. He is currently on the board of City of Refuge and Playing for Hope. He serves as the president of the Mid-Missouri Estate Planning Council and teaches a tax law research class at the MU law school each fall.
"From graduation to working at a firm to becoming partner to opening his own firm, Nathan has continued to excel in every way," says friend and client Warren Byington. "And he is just getting started."
Jones, a father of two rambunctious boys, is also a runner, a Chiefs fan, and a great cook.
"I really enjoy experimenting with my smoker," he says. "My ribs are pretty dang good!"
FUN FACT: Nathan is married to his high school sweetheart.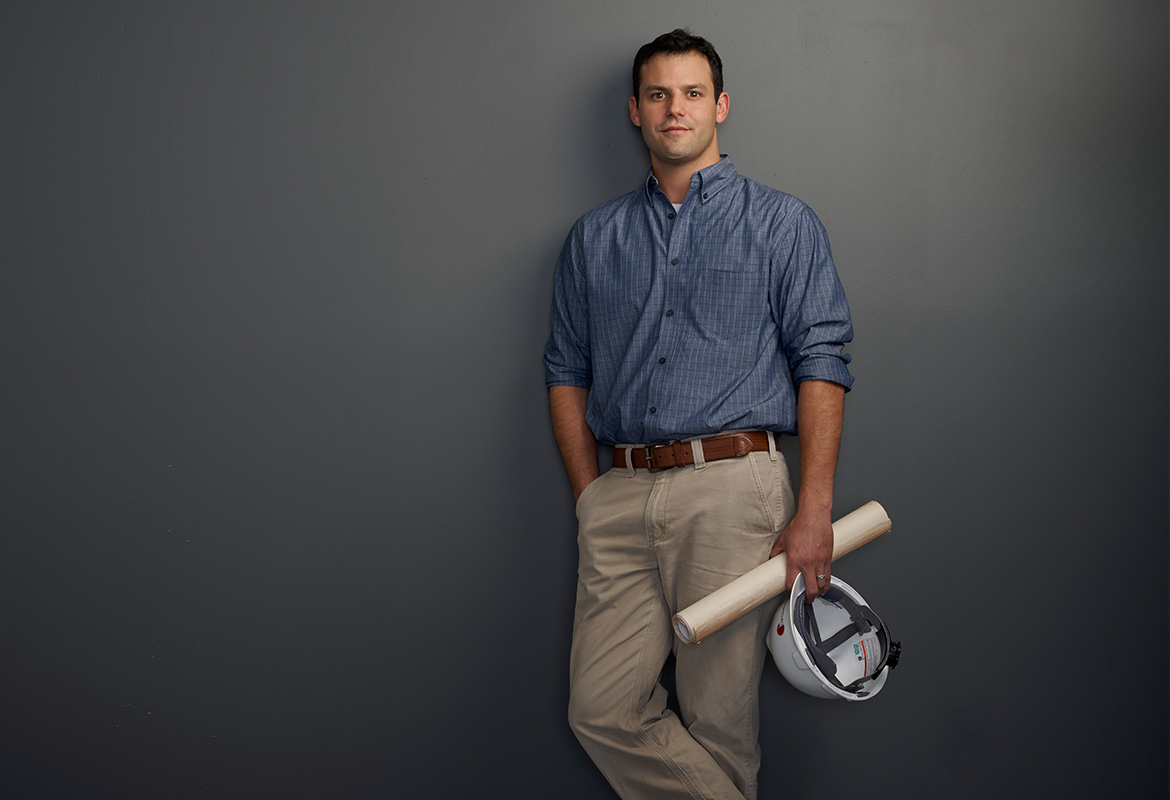 David Coil
Age: 31
Executive Vice President, Coil Construction
Years lived in Columbia: 31
If a career in construction hadn't worked out, David Coil says he would probably have taken his love for cooking and started a food truck.
Thankfully, Plan A became reality when he began handling the on-site administrative duties for Coil during the construction of Warm Springs Ranch, Anheuser-Busch's 300-acre Clydesdale farm.
From there, Coil moved up in the family business to executive vice president, where he now oversees the company's projects, people, and resources.
"The best thing about my job is handing over the keys to the owner at the end of the project," Coil says. "To our clients, it is more than a building. It's their vision and livelihood, and there is a great deal of satisfaction in helping to materialize their dream."
Coil partnered with Welcome Home in the development of their new temporary and emergency shelter for veterans. "I got to help them design, budget, and fund their new facility," Coil says. "It will give men, women, and families of veterans the chance to get back on their feet."
Terry Roberts, president of Welcome Home, is grateful for Coil's contribution. "Whether by serving on the board of Woodhaven or helping clients like Welcome Home," Roberts says, "David is committed to building this community."
In 2014, Coil received his MBA. "I've learned to set small, attainable goals in the short term that will move us in the right direction for our long-term vision," Coil says.
One of Coil's accomplishments was launching a new facility management division. "This team is a dedicated group of personnel that respond to the repair, maintenance, and small project needs of our clients after they've occupied their facilities."
Coil is certified in open water scuba diving and loves to travel, hike, fish, and spend time outdoors with his wife and daughter. "Basically, if I'm not at work," Coil says, "I'm out having fun!"
FUN FACT: David is a third-generation Eagle Scout and volunteers inducting young men into the organization.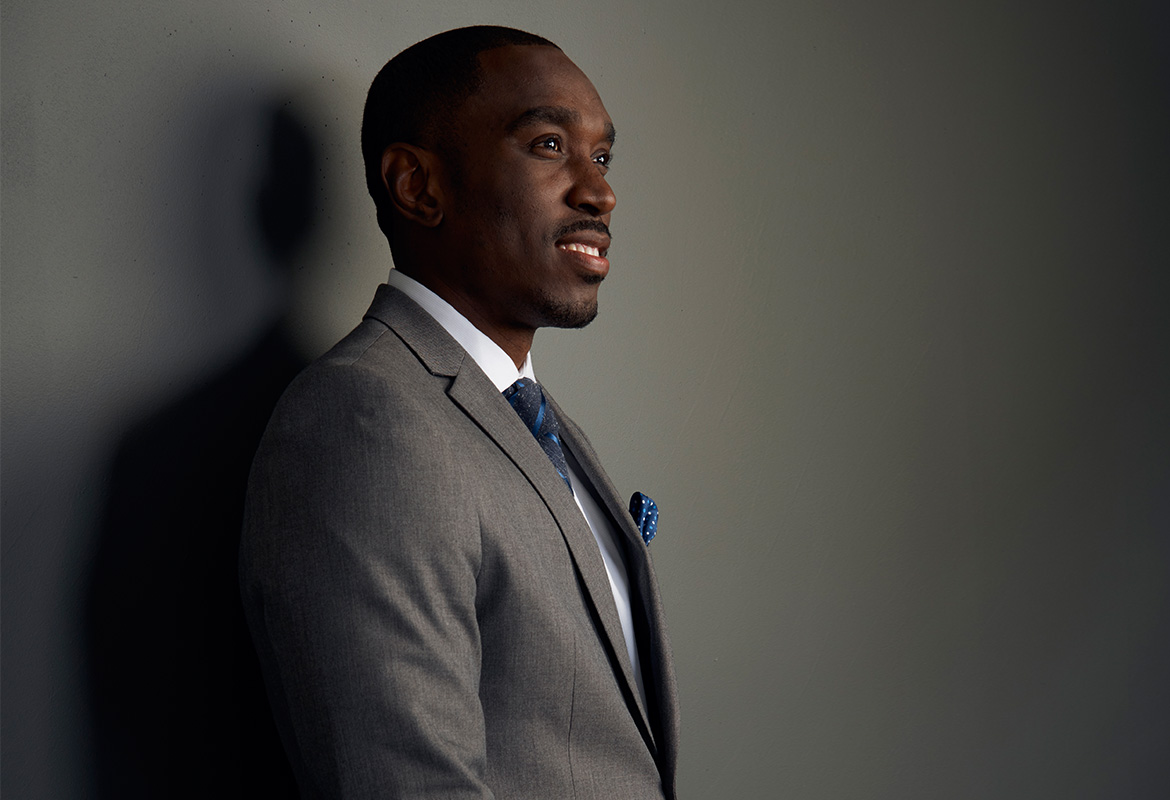 Dr. Ty-Ron Douglas
Age: 37
Assistant Professor, Department of Educational Leadership and Policy Analysis, MU
Years lived in Columbia: 5
Ty-Ron Douglas lives an integrated life as a community engaged scholar, minister, and leader.
Born in Bermuda, Douglas moved to the U.S. in 1998 to pursue his education. After stops in Alabama and North Carolina, he landed in Columbia, where he has spent the last five years teaching in the Department of Educational Leadership and Policy Analysis at MU.
As a professor, Douglas sees the world as his classroom. "I seek to authentically integrate and activate my research, teaching, and service in the community-based spaces that matter most to those I serve," he says. Those spaces include neighborhoods, barbershops, and churches.
Douglas' passion is born from his personal story. Long before he had the opportunity to earn his Ph.D., his 19-year-old mother nearly aborted him. "She decided to keep me, so I know I'm supposed to be here," Douglas shares. "I have a passion for humanity that is grounded in the belief that people, families, and organizations can break cycles and fulfill their potential."
In October 2016, Douglas released his latest book, "Border Crossing Brothas: Black Males Navigating Race, Place, and Complex Space." He has also co-written a book about marriage and family with his wife.
"Dr. Douglas is a leader in the field of education who is acclaimed for speaking nationally and internationally," says Hickman High School Principal Eric Johnson. "He prepares future and practicing educational leaders to lead with integrity, conviction, and equity. He is also a mentoring leader who builds and develops strong youth."
Douglas feels a call to the state of Missouri and has dreams of building a holistic, culturally-relevant, community-based educational ministry center that creates a bridge between the needs of the urban core of the city, the university, and the business community.
Douglas also takes time to celebrate. For fun, he enjoys playing and watching sports, singing and writing music, and spending time with family and friends.
FUN FACT: Ty-Ron was born and raised in Bermuda.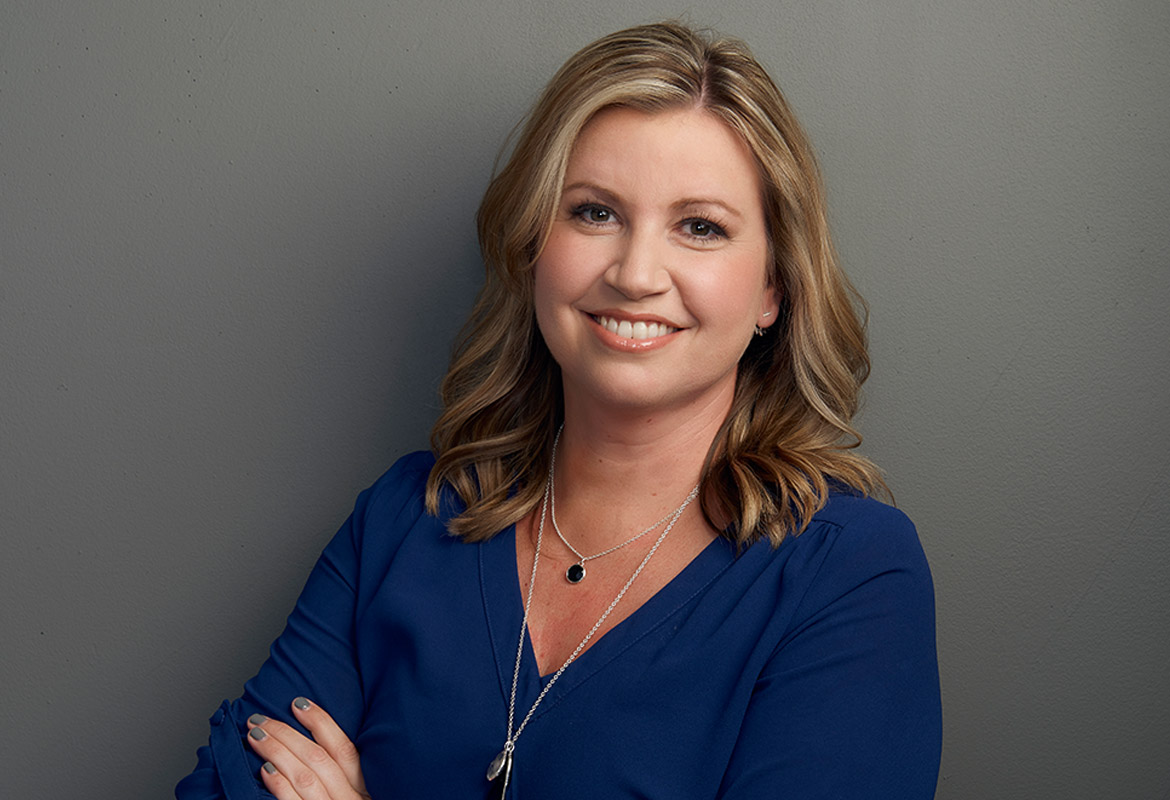 Alissa Gerke
Age: 39
Broker and Owner, Select Realty;
Owner, Rock Bridge Preschool
Years lived in Columbia: 11
Alissa Gerke is not afraid to go after what she wants.
Gerke thrives on new experiences, both personally and professionally, a trait that led her to leave Missouri after graduating college in search of a job on the East Coast. That same initiative brought her to Columbia in 2008 to launch Veterans United Realty.
Today, Alissa is pursuing her goals as an innovative small business owner, overseeing two quite different companies — Select Realty Group and Rock Bridge Preschool.
"Our primary focus at Select Realty isn't building a business empire," Gerke says, "but rather ensuring community members thrive through home ownership." Her goal is to establish realtors who focus on customer service instead of volume.
"At Rock Bridge Preschool, we want to give parents peace of mind when they leave their child with us," Gerke says. Her plans for that goal include providing training and support for teachers and maintaining a safe and clean facility.
Her efforts are paying off. Select Realty has grown by 12 percent in its second year of operation, while Rock Bridge Preschool has improved enrollment by 75 percent in Gerke's first year as owner.
Gerke credits much of her leadership success to the five years she spent managing Chili's restaurants for Brinker International. Her skills earned her a promotion, and the honor of being the youngest female general manager in the company's 92-store region.
"Alissa is warm and inviting to all she meets," says Natalie Hardin, friend and former co-worker. "She makes people feel welcome through her businesses and by inviting them into her home."
In addition to growing new businesses, Gerke serves as the president-elect for the Women's Council of Realtors, and she's active in the Columbia Chamber of Commerce, Voices, and Women's Network. She has been married for seven years and is the mother of two young daughters.
FUN FACT: If Alissa wasn't running her businesses, she'd be selling homes in the Caribbean.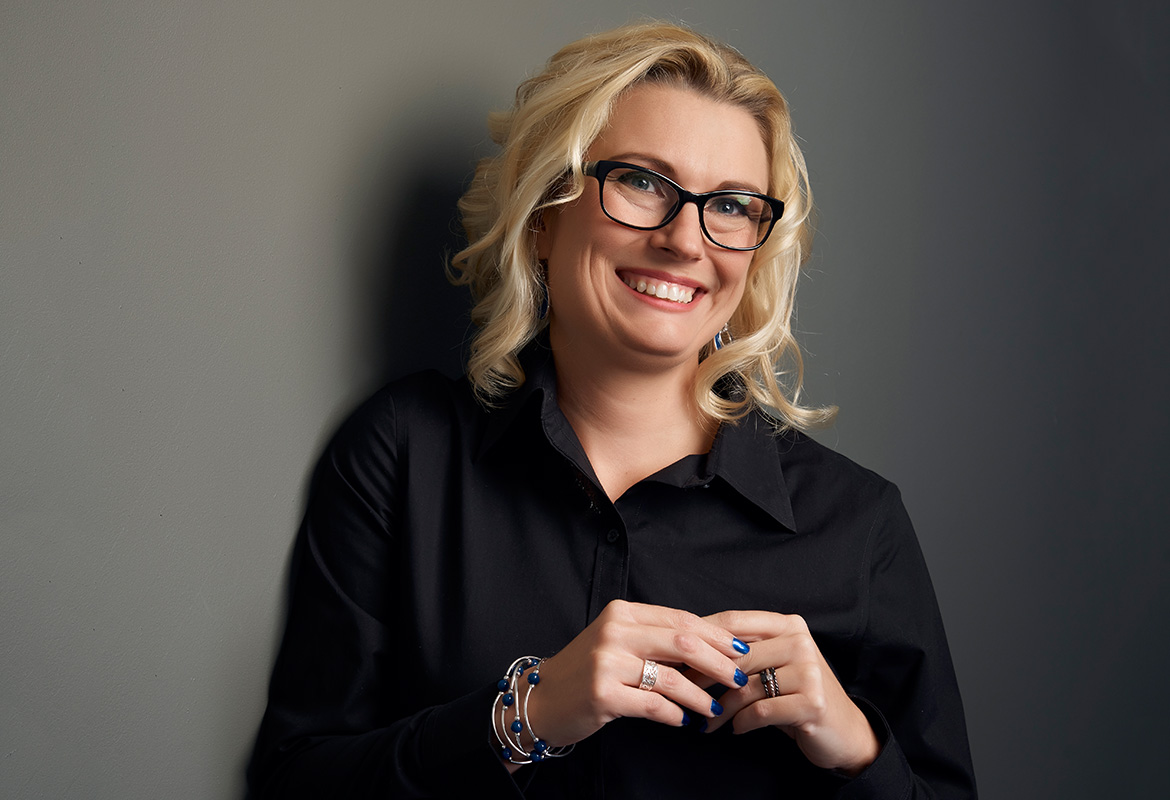 Kimberly Lodge
Age: 37
CEO, Flat Branch Home Loans
Years lived in Columbia: 15
Kimberly Lodge is driven to be the best at what she does. She's even been known to push the boundaries of her passion, flirting with obsession.
As the CEO of Flat Branch Home Loans, Lodge oversees a staff of 160 in 20 locations throughout Missouri.
"I am amazed at how Kimberly can take a service, analyze it, find ways to improve it, and initiate a detailed process," says co-worker Mary Ropp, "without our clients ever feeling the pain of change."
Lodge continually challenges herself to grow and improve. "I am a student of myself and the life around me," she says. "I'm learning new lessons all the time."
Lodge's competitive nature has been known to extend past work. She loves playing games, hunting, fishing, and even growing and preserving her own food. "I admit I also find a lot of amusement in mentally preparing for a zombie apocalypse," she quips.
Lodge credits "How to Win Friends and Influence People," the classic professional development book by Dale Carnegie, for the realization that, while goals and data are important, relationships are foundational to success.
"People have their own hopes and dreams and their own challenges and heartaches," Lodge says. "I've learned to stop talking so much and listen."
The best thing about her job is the people. She is impressed by their commitment to the mission and humbled by the compassion they show each other and their customers. "I have never witnessed so many caring and dedicated men and women under one roof," she says.
Lodge plans to get out of the office and be more involved in the community this year. Personally, she hopes to survive raising teenage boys.
"The greatest blessings I have in my life are people," Lodge says. "My goal for 2017 is to recognize and appreciate those people — my family, friends, Flat Branch, and our community."
FUN FACT: If Kimberly wasn't a CEO, she'd be a sign language interpreter.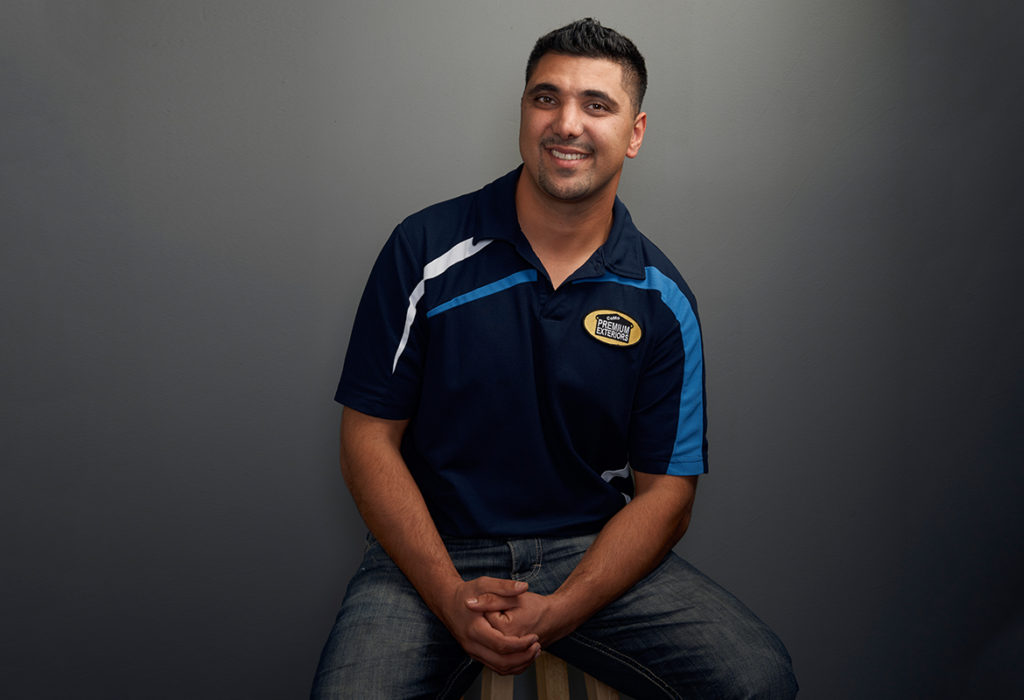 Elias Abadi
Age: 33
Owner and CEO, CoMo Premium Exteriors
Years lived in Columbia: 19
When working on the exterior of someone's home or business, customer satisfaction is of the utmost importance — a fact not lost on Elias Abadi, owner of CoMo Premium Exteriors. That's why he tries to include his clients in every aspect of a project, including a follow up after the project is completed. "In our industry, you never really think about 'great customer service,'" Abadi says, "but we strive to take care of our customers."
Abadi, born in Tehran, Iran, has lived in Columbia since 1997. He graduated from Hickman High School, where he played soccer and wrestled, and got his civil engineering degree from MU in 2003. His brothers Reza and Mousa have started successful businesses of their own, USA Mortgage and Southside Pizza. Elias co-owned Southside with Mousa for five years before starting CoMo Premium Exteriors in 2009.
The business originally focused only on roofing. The company now handles nearly any kind of residential or commercial exterior work: roofing, siding, decking, windows, gutters, you name it. Abadi considers the smooth transition from doing only roofs to doing diverse exterior projects a professional milestone.
Abadi is a people person. He says the best part of his job is meeting people, "especially when my customer then becomes a friend." He has a wife and three sons — he's looking forward to being more involved with his sons' sports activities as they get older. Abadi is still a sportsman himself, spending his free time hunting and golfing. He's also a board member for City of Refuge, a nonprofit that helps immigrants and refugees adapt to and succeed in life in mid-Missouri.
His work in the community, and his experience in business, has taught him the value of resilience and honesty. "Nobody is perfect in life," Abadi says. "Mistakes can happen. But how you react to them shows your true character."
FUN FACT: Elias loves to cook; he was the co-owner of Southside Pizza & Pub for five years.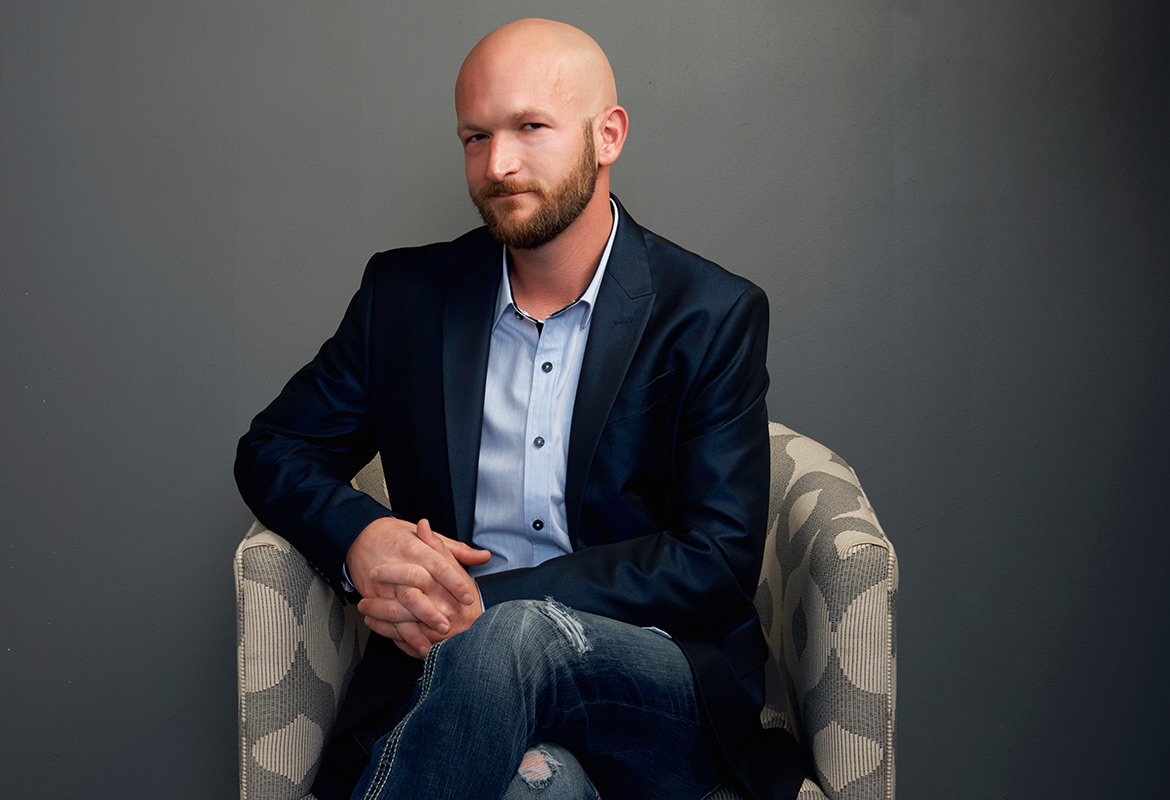 Nathan Todd
Age: 34
Director of Dining Services, Fresh Ideas;
Director of Events, Bleu Events
Years lived in Columbia: 16
Nathan Todd's interests are vast. Aside from catering events, he may be found in the audience of the Missouri Contemporary Ballet or in a deer stand near his family farm.
When it's time to get out of town, Todd says: "I almost never say no to skiing or a beach. I have found that a little adventure keeps the juices flowing for a successful career."
Having grown up in a small town, Todd believes his time showing pigs for 4-H and FFA competitions shaped his passion, honed his leadership skills, and contributed to his strong work ethic.
In his roles for Fresh Ideas and Bleu Events, Todd loves creating unique experiences to celebrate people's special occasions. "There is nothing comparable to executing a flawless event where the client is thrilled and the participants have lasting memories," Todd shares.
Todd credits the two years he spent as food and beverage director for the Cannes Film Festival for solidifying hospitality as his profession. His job included transforming the beachfront of a café into a catering space that served over 1,000 people each day.
"I was able to create elaborate dishes, including seven-course meals for notable guests, using a modest mobile kitchen, one executive chef, and a crew of interns," he says.
Todd is currently involved with Sunrise Southwest Rotary, the Missouri United Methodist Church, EPIC, and the Columbia Chamber of Commerce. One day he'd like to create a training program for food service professionals and an educational and vocational outreach program for at-risk youth interested in the culinary world.
Nathan's heart for giving back is noticeable. "His community service is as endless as his energy," says co-worker Kris Lensmeyer. "He is selfless with his time and puts everything he has into making Columbia a better place to live."
FUN FACT: Nathan says he's terrible at relaxing and wants to get better at doing nothing.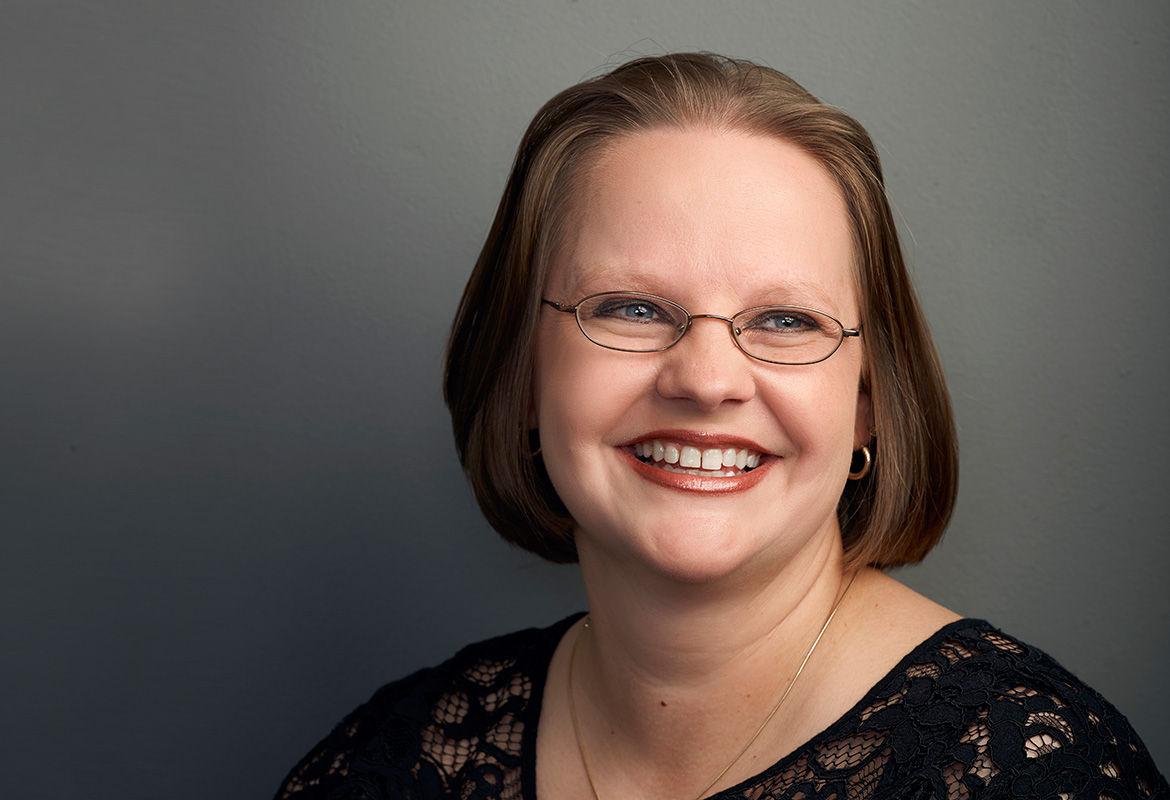 Amanda Jacobs
Age: 37
Vice President and Asset Manager, Jacobs Property Management
Years lived in Columbia: 37
Amanda Jacobs is an intentional goal setter and achiever.
At 37, Jacobs is the only realtor in Columbia to hold a Certified Property Manager designation. Her company, Jacobs Property Management, was the Small Business of the Year in 2013 and currently manages 500 residential investment properties for 50 private property owners.
Amanda is the third generation of the Jacobs family to work for the company, and, prior to 2008, the family only managed property they owned. Since then, the company's investment portfolio has doubled in size, and they've grown from three to eight employees.
"Amanda's ability to remain calm in stressful situations is superior," co-worker Heather Ottinger says. "She is a wonderful boss and property manager."
In 2017, Jacobs is determined to grow the company's portfolio another 10 percent, up to 550 properties.
"One of the main misconceptions of my job is that all we do is hand out keys and collect rent," says Jacobs. "We take care of the homes as if we own them ourselves, and we provide the level of customer service to our residents that we would want ourselves."
No two days are ever the same for Jacobs. "I work in a fast-paced, ever-changing environment with a team that I love like family," she says. Jacobs was recently received the Columbia Board of Realtors 2016 REALTOR of the Year Award.
Personally, she has committed to read 14 business books and attend 100 ribbon cuttings for the Columbia Chamber of Commerce in 2017.
Jacobs has four loves — Nicholas Sparks, Dave Ramsey, New Kids on the Block, and her 10-year-old daughter. Away from the office, she enjoys taking cruises and reading.
"As for New Kids on the Block, I'm still 12 at heart and love my boy band," Jacobs admits. "I've attended countless concerts. And don't ask me how many of their t-shirts I have in my closet."
FUN FACT: Amanda coordinates Financial Peace University classes for First Baptist Church.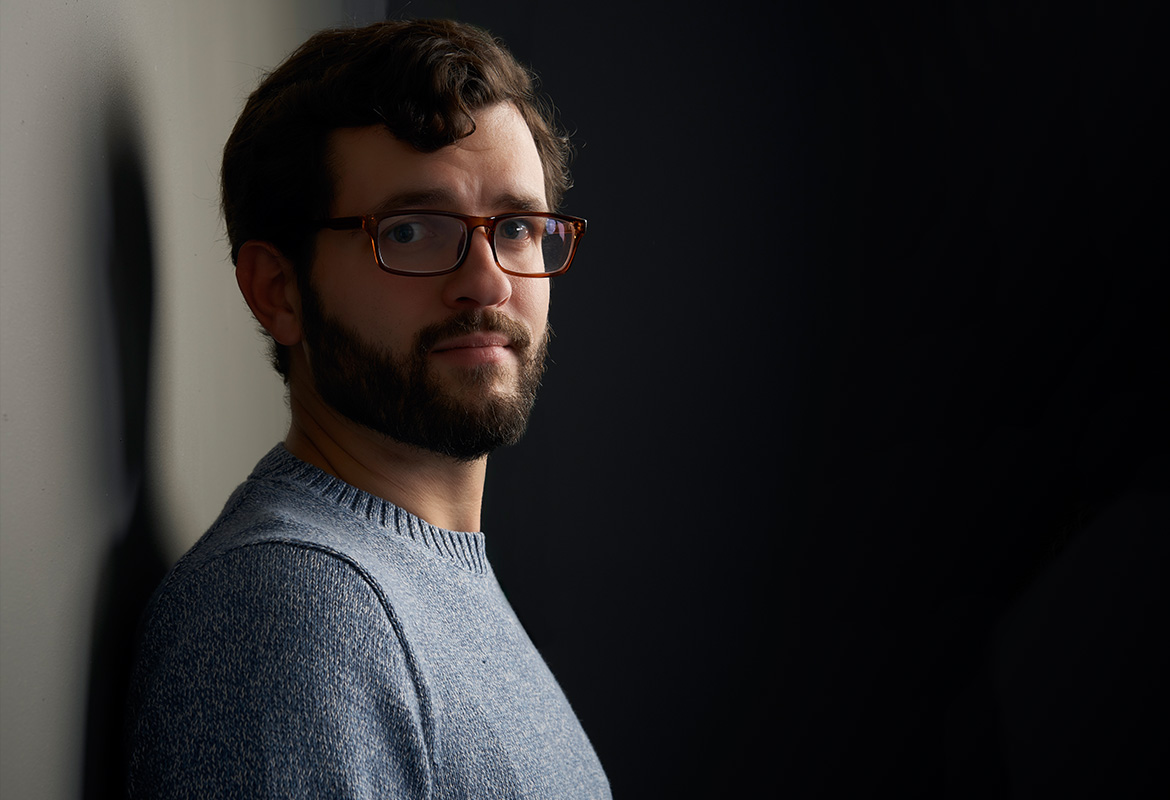 Billy Polansky
Age: 30
Executive Director, Columbia Center for Urban Agriculture
Years lived in Columbia: 8
The path that led Billy Polansky to Columbia started in southern France.
It was the summer before his senior year of high school, and he was participating in an exchange program. Of the many beautiful things that left an impression, one thing changed the trajectory of his life — the food.
As much as he lived and breathed the Mediterranean lifestyle, he also tasted it. Every meal seemed to infuse the region with its unique culture. He left eager to immerse himself in the world of food wherever he went.
This journey has spanned the globe. He has eaten plantains with fish in Ghana, kosher meals in Israel, and goat foot soup in Haiti. After meeting his wife while volunteering as a full-time educator at the Heifer Ranch in Perryville, Arkansas, they decided to put down roots in Columbia.
In 2008, Polansky joined a group of people rallied around a vision of improved urban agriculture and hands-on agricultural education. This became the Columbia Center for Urban Agriculture.
As executive director of CCUA, Polansky serves thousands of children and families each year, giving them hands-on experiences in the garden.
"Billy has shepherded CCUA from humble beginnings as a student-run compost project to a charitable organization with 12 staff and a budget of over $400,000," says Robbie Price, CCUA board member and architect at Simon Oswald Architecture. "Under his leadership, CCUA grows and donates thousands of pounds of fresh produce every year."
In 2017, CCUA will launch its first capital campaign to build an agriculture park in central Columbia. Polansky hopes the educational facility will improve the quality of CCUA's programming and model how local governments can work with nonprofits to develop projects that transform communities.
"Food changed my life," Polansky says, "and I want this organization to help others have similar 'ah-ha' moments when it comes to food and culture."
FUN FACT: At 8 years old, Billy started a business selling soft pretzels out of a red wagon in his neighborhood and local parks.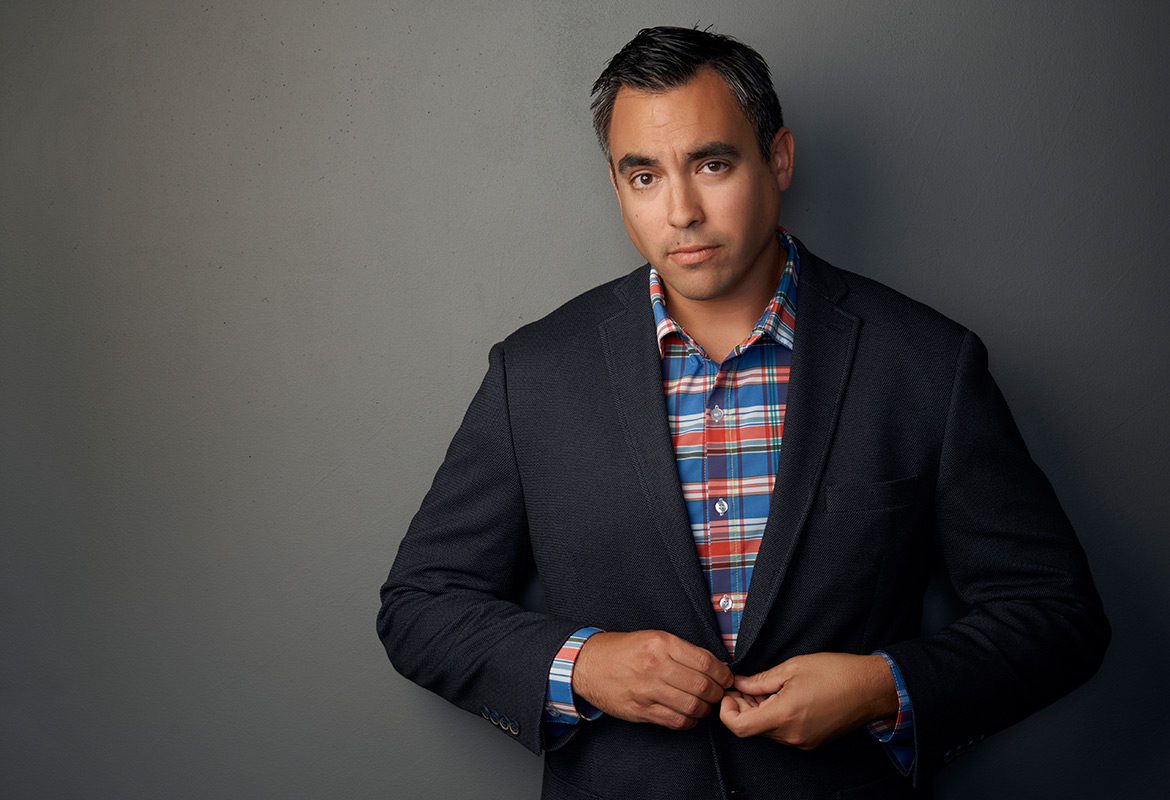 Brian Whorley
Age: 35
Director of Business Development and Planning, Boone Hospital Center
Years lived in Columbia: 17
Of all the places Brian Whorley could have advanced in his career, he's glad it has been at Boone Hospital Center.
The hospital has been the perfect location for a naturally quiet and relaxed person like Whorley to shape the future of an industry that affects the well-being of thousands in the region.
One year ago, Whorley assumed a brand new role, director of business development and planning. He works with a small team to identify and implement strategies to move the hospital forward. Securities attorney Matt Kitzi says, "Brian is a top young executive at Boone Hospital Center, a key policy maker, a member of the city's airport advisory board, and a successful entrepreneur."
What makes him feel at home is the family-like atmosphere he has found among his approximately 2,000 colleagues.
"A lot of people have been here many years, and there's a familiarity and friendliness that's hard to describe," Whorley says. "While there are always changes in health care, I don't want to see that change."
When Whorley craves time away from work, he spends it riding his bike on the trails spread across the city.
If you order restaurant delivery in over 300 cities in the United States, parts of Asia, or the Caribbean, there's a chance you're using software Whorley built with his friend Daniel Lynn on nights and weekends over the course of five years. "The business [BigTree Solutions] was the best, most educational, harrowing, and rewarding experience of my professional life," Whorley says.
Whorley believes everything he learned from this endeavor can translate into health care. He is currently exploring new technologies that would solve some old problems in new ways.
"Health care represents an ocean of opportunity," Whorley says. "I increasingly believe that entrepreneurship has a larger role to play in accelerating needed improvement in access, affordability, and quality."
FUN FACT: Brian has completed the Missouri River 340 race twice.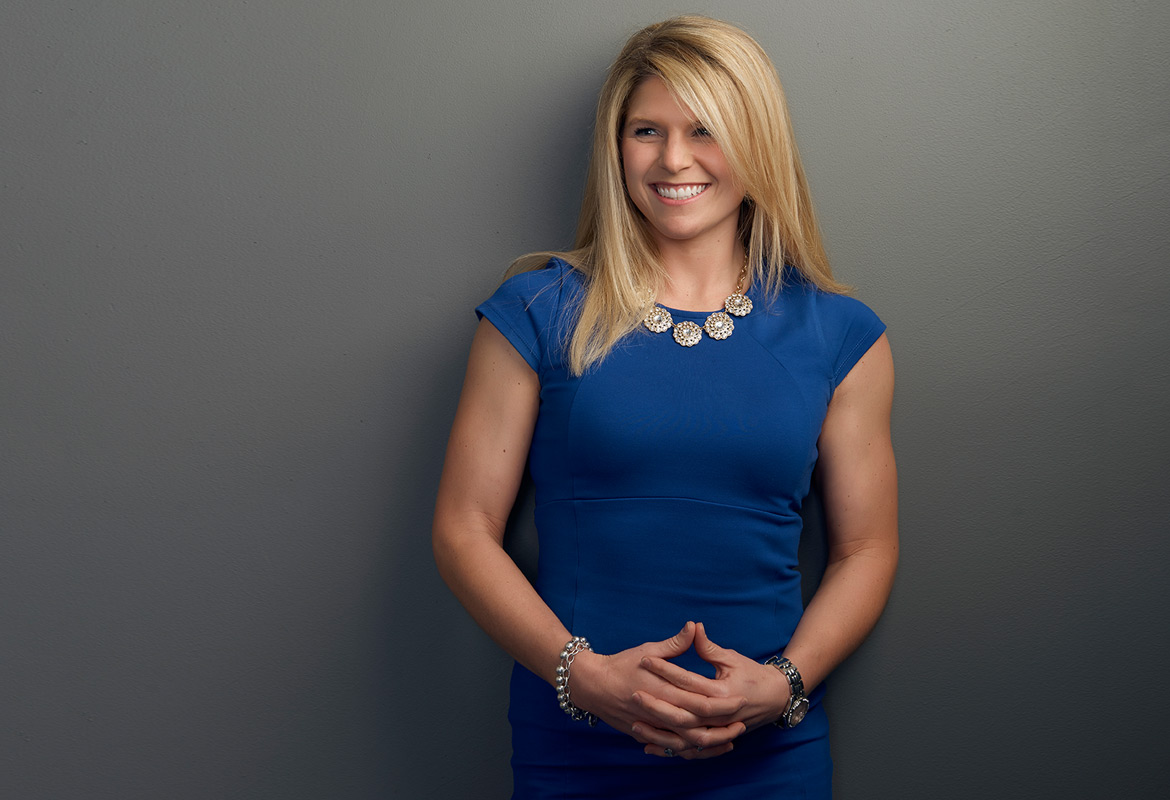 Brooke Berkey
Age: 32
Assistant Vice President and Relationship Manager, Central Bank of Boone County
Years lived in Columbia: 9
Brooke Berkey finds herself most at home in the presence of people and a solid plan.
Her desire to meet, help, and connect people initially led Berkey into the hospitality field, where she hoped to be an event coordinator or wedding planner. Her dream became a reality when she was hired by Stoney Creek Inn in 2007 and eventually worked her way up to sales manager.
In late 2012, her plan took a detour when she was recruited by Central Bank as a relationship manager. "I'm proud of myself for taking the leap into banking," Berkey says. "I'm not usually a risk taker, and this was a complete industry switch."
Berkey was recently promoted to assistant vice president of business banking. Her days are spent managing large commercial relationships, including their deposits, cash management, treasury services, and lending needs. She also assists personal customers who are new to the area, making their transition to a new bank as easy as possible.
"Brooke is a proven sales leader in our organization," Senior Vice President Cindy Whaley says. "Brooke's customers rely on her expertise, professionalism, and caring nature to take care of their needs."
"I love being the go-to person for customers," Berkey says, "and it's incredibly rewarding to connect business owners to each other so they can capitalize on each other's strengths."
Berkey is also passionate about the American Heart Association. Later this year, she and her husband will chair the 2017 Heart & Stroke Ball.
Committed to growing both personally and professionally, Berkey strives to understand her limits, pray more, and overcome her need to please others.
When she's not at the bank, Berkey can be found baking, running on the trail, playing golf, enjoying a craft beer with her husband, or spending time with her boys at the Lake of the Ozarks.
FUN FACT: Brooke's favorite vacation spot is Cabo San Lucas.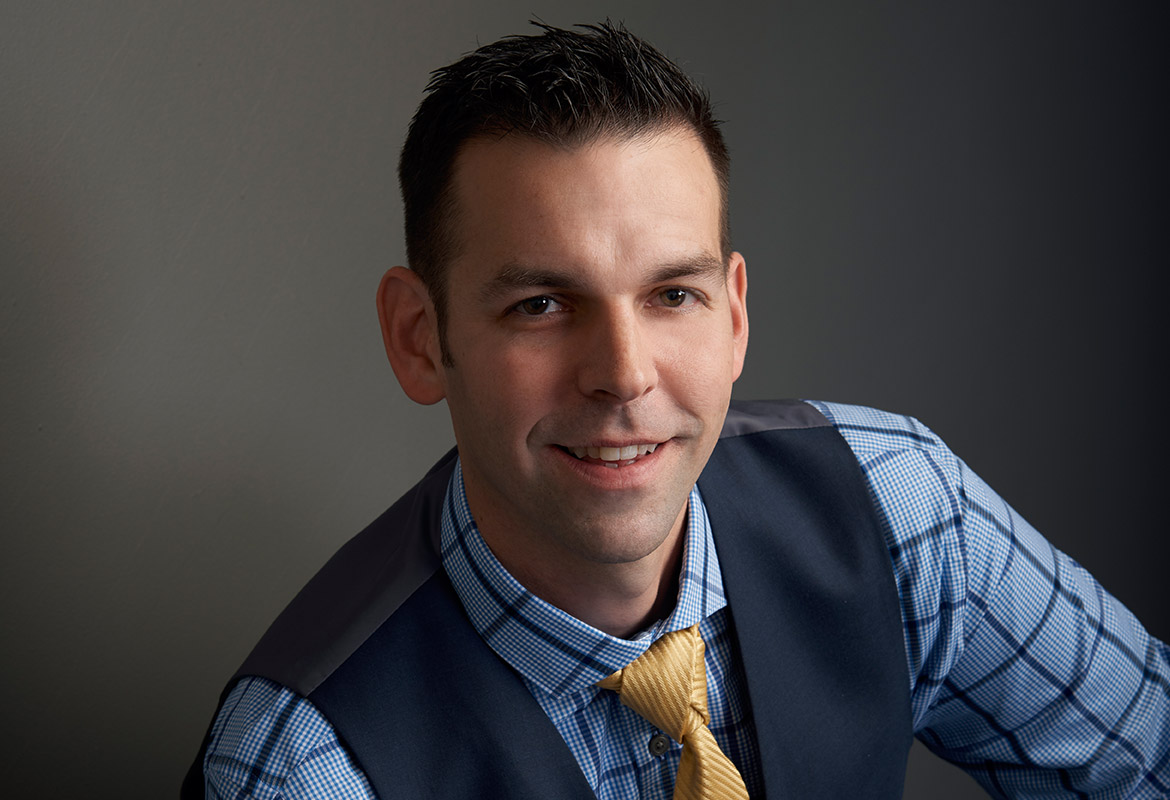 Mark Stinson
Age: 25
Director of Corporate Accounting, Shelter Insurance
Years lived in Columbia: 13
Mark Stinson is a bridge-building leader.
"One of my strengths is the ability to bring parties together," Stinson says. "I can interpret what different groups are trying to say and help them understand each other better."
This skill enabled Stinson to implement two significant software upgrades for Shelter Insurance in the past two years. The first involved moving the accounting department's financial tracking to the Workday Financial System. As the project owner, Stinson oversaw the business side of the project, which transitioned the company from a mainframe system to a cloud-based software.
The implementation and migration was completed in just eight months, and the project has increased Shelter's efficiency. Due to the success of the initial project, Stinson was asked to serve as the owner for a second project to implement an additional Workday module, moving Shelter's human resources functions and payroll to the new software.
"Getting asked to lead this effort was quite the compliment," Stinson says, "especially since I have little experience in the field of HR." The final phase of the project went live at the end of 2016.
As an accountant, most people think Stinson's job is to prepare the company's tax return. In actuality, Stinson spends most of his time understanding Shelter's business to ensure his department can properly record the company's financial performance and explain differences to internal management and external parties.
In his free time, Stinson likes to volunteer at his church, tackle home construction projects, and do almost anything sports related with his wife and their three active young boys. Even on the playing field, where he coaches his kids, Stinson can't seem to leave his leadership skills behind.
"Mark and I teach our kids the importance of respect, sportsmanship, and how to handle adversity," says fellow coach David Schleeter. "Mark is a strong role model in our community."
FUN FACT: Growing up, Mark wanted to be a carpenter, like his father.