Crushed Red Franchise To Come To Columbia
Crushed Red Urban Bake and Chop Shop, an artisan restaurant serving organic chopped salads and whole grain pizzas, will come to the Broadway Bluffs in late September. The restaurant's Marketing Director, Laura Messing, is a Columbia native.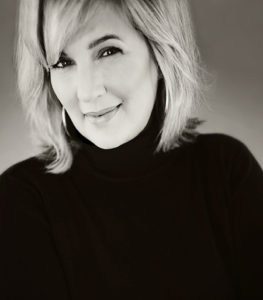 Messing was born and raised in Columbia, attending Rock Bridge High School, then leaving to attend the Kansas City Art Institute and Webster University to study graphic design. While in college, she met Chris LaRocca, the co-founder of Crushed Red and several other restaurants. Messing was still a student at the time, but LaRocca asked for samples of some of her work and liked her designs.
"The owners are really creative," Messing says. "I really enjoy all of the people that I get to work with. We all do different things within the restaurant, but a lot of times we use each other as a sounding board."
At Crushed Red, she handles the signage, packaging, marketing, and messaging that goes along with the company. She has also spearheaded a mobile app and a print on demand system.
"There's always something new. It's always changing, and it's pretty fast paced," Messing says.
Her design agency, Design Invasion, is based out of Boston and St. Louis, and she primarily serves restaurants and medical device companies, the latter of which is prevalent in Boston. Messing was inspired to start her own agency after working with a smaller design firm in St. Louis.
"I really got to get my hands dirty doing a little bit of everything, and I really enjoyed it," she says.
Messing is pleased to be back working with her hometown.
"Since Columbia is my hometown, I feel an obligation to do something exciting for our Columbia location," she says. "I have family and lots of friends in Columbia."
The new "artisan fast" franchise will be locally owned and operated by Clint Anderson. Crushed Red will also serve soups, savory appetizers, wine, and beer. Construction will take place from July to September.