Startup Diaries: Prophet in your Hometown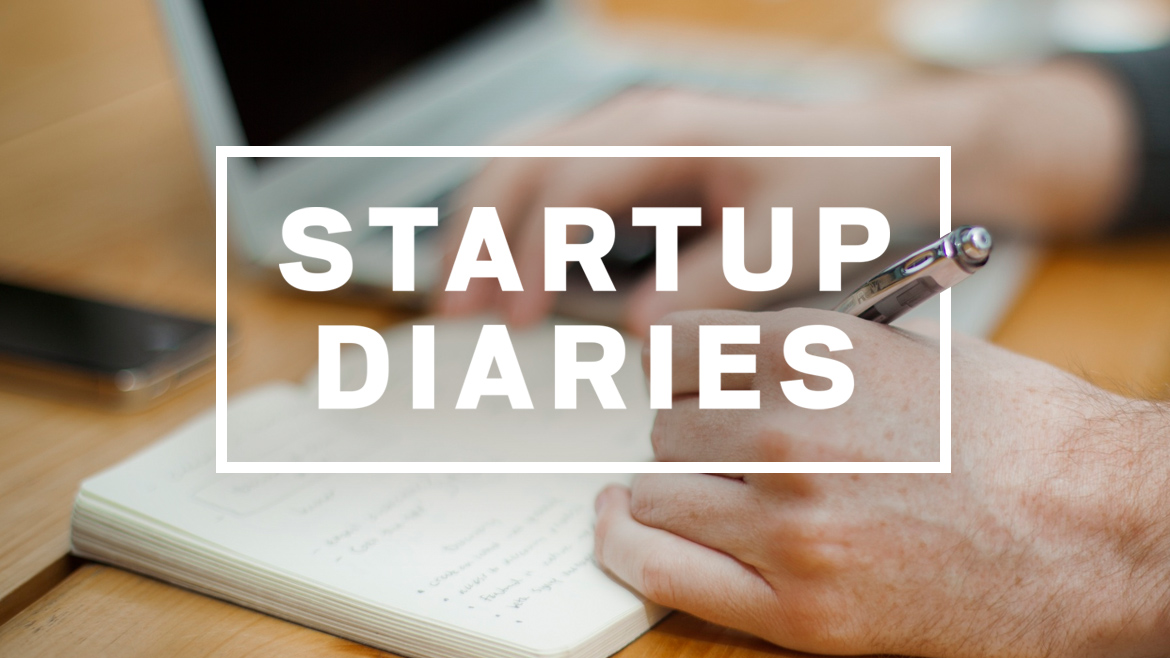 What if a startup and a community can support each other? 
Last Monday was amazing!
What If…? 360 facilitated a global campaign on Digital Citizenship for over 400 Millennials in Finnemore, Wisconsin. Somewhere on my drive home, between Dubuque, Iowa and a call from Burundi about a job opportunity with the U.S. Embassy, I started to wonder.
What if my hometown of Columbia was as excited about my startup, What if…? 360, as the rest of the world?
What if Columbia's lack of curiosity is becoming a pattern?
What if a deficiency in community curiosity is for a startup what a drought is for a seedling?
When an entrepreneur's product or service doesn't sell, he or she pivots to a new version of that product or service. When the product or service consistently sells everywhere except for entrepreneur's home, the entrepreneur, along with his or her family, pivots to a new community.
On the same day MU rejected a proposal for a What If…? 360 project to increase community engagement with local media, a team of MIT researchers asked to develop the project.
Out of the dozens of school districts I've contacted about the release of What If…? 360's upcoming "The Book of What If…," Columbia Public Schools is the only district not to reply, even though over a dozen Battle High students are featured in the book.
These are just the two most recent examples I've had of failing to find the same work at home that I'm getting offered elsewhere.
I've been given an answer.
No fewer than half a dozen people employed by the state of Missouri to help small businesses succeed have told me that I "can't be a prophet in my hometown."
I've been given an answer. What if I refuse to accept it as the answer?
Struggling to get local traction has afforded me the opportunity to travel to other communities in full embrace of not just their homegrown entrepreneurs, but the power of entrepreneurship in general.
Working in places like Accra, Boulder, Las Vegas, Los Angeles, Philadelphia, La Jolla, and Denver has allowed me to grow my business and learn about these communities.
Specifically, I've learned what makes thriving startup communities thrive. Entrepreneurship hotbeds are built from their people up.
Put people first, and profits will follow. It's a proven process.
I experienced this firsthand while working with the Downtown Project in Las Vegas. Among their myriad innovations, they measure their ROI (Return on Impact) and ROC (Return on Collisions) when evaluating and guiding their community and entrepreneurial endeavors.
That's right. They measure how their people interact with their brands in order to better understand how that interaction weaves the fabric of their current community and future economic success.
They don't drive prophets away. They court them and enthusiastically support them once they've landed.
What if we can transform?
What if Columbia took a similarly innovative approach to fostering its entrepreneurial community?
What if Columbia started measuring its ROP (Return on Prophets)?
Entrepreneurs don't think of themselves as "prophets;" they're too busy thinking of how they're going to feed their families.
But what if their communities viewed them as such? After all, entrepreneurs are the ones most often facilitating new ideas, products, and services in a community.
What if it's good business for Columbia to embrace its prophets?
Columbia is an amazing community for a ton of reasons. People want to move here and start families (and businesses). They leave when opportunities elsewhere force them. What if we worked together as a community to make sure we offered as many opportunities for entrepreneurs as competing communities?
What if Columbia not only embraced its prophets, but also generated a constant stream of them?
Columbia is a "Goldilocks Zone" (not too big, not too small) when it comes to "edu-preneurial" opportunities. Local entrepreneurs can integrate directly with local educational communities, creating feedback loops of shared experiences and mentorship.
What if Columbia becomes a place where prophets flourish?
I don't think it can — What if I know it can?
Perhaps the most innovative entrepreneurial institution in the community, MU's College of Education, has just become a partner in the global growth of the What If…? 360 movement.
I'm also working with the recently launched Venture Mentoring Service that MU licensed from MIT. One of my goals for this experience is to create a program that MIT can license from MU.
But we won't be able to do it alone.
In addition to sharing ideas in this column on how we can work together to create a more thriving entrepreneurial community, I'd love to hear from you directly to learn how local startups can better support Columbia.
What if you join us at one of the many upcoming and ongoing startup events? The REDI office and website has a full calendar of things to check out.
I'll see you there!
— Matt
Matt Murrie is the executive director and chief curiosity curator of What If…? 360. Email him at [email protected]