A Family Affair – The Canine Wedding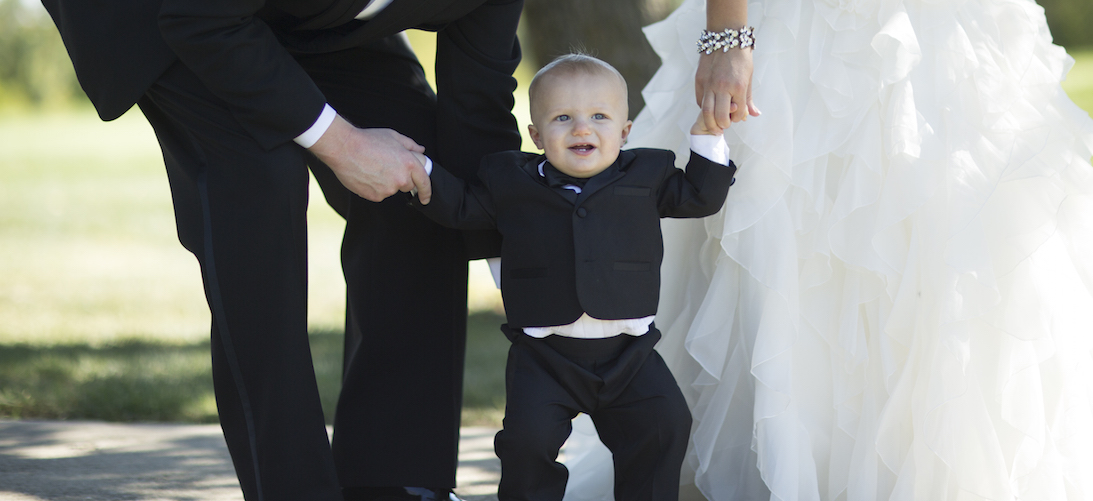 The Canines' wedding day was not just a celebration of two but three.
Nontraditional is easily becoming traditional. Today, weddings are about the personalization of the moment rather than what is expected of the Mr. and Mrs. Colored wedding dresses, perfumes to match the couple's personality and out-of-this-world proposals are more and more popular.
Although Courtney and Jamie Canine's wedding day followed what guests would traditionally expect, their journey to "I do" was a bit more unconventional.
"We spent a lot of time together at the beginning," Courtney says. "Jamie is older than I am, so he took the relationship pretty seriously from the beginning."
And serious it was. Jamie proposed to Courtney on a trip to Minneapolis a short eight months after they began dating. "I realized pretty quickly that Courtney has a great personality, and she wasn't just putting her best foot forward because we were dating," he says.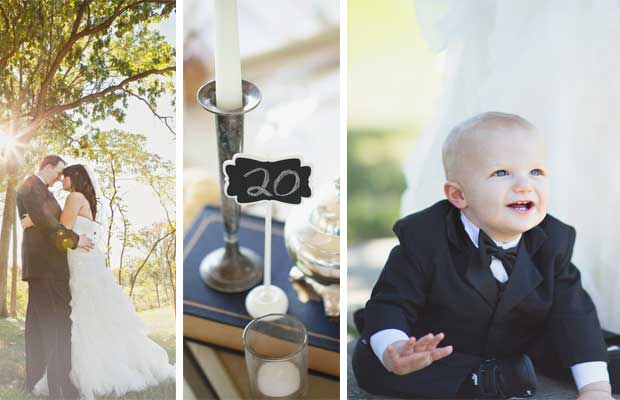 "I was attracted to his entrepreneurial spirit and go-getter attitude," Courtney says with a grin. "I appreciated his motivation to do big things in life. Plus, he was great with his nieces and nephews, which was reassuring about us having kids."
By the beginning of 2012, Courtney had every last detail of their wedding planned. The vendors were booked, the dress had been purchased, "but luckily, we hadn't sent out invitations yet," she says. Future plans for Jamie and Courtney included kids, but life's little miracle arrived a bit earlier than the two had expected when they found out they would be adding a baby to their family.
For a number of reasons, the couple decided to postpone the wedding a year. Jamie's aunt, who was supposed to officiate their wedding, married the couple in private on their original wedding date. "We wanted to legally be married when our son was born," Courtney says.
It was obvious the bride was appreciative of everyone she had worked with to plan their special day because she felt terrible about the change of plans. "All the vendors set aside one date for you, and that's pretty special," she says. "Luckily, everyone was very understanding. On the bright side, it gave me another year to collect vintage items for our centerpieces."
On Oct. 12, 2013, just shy of a year after the birth of their son, Lawson, Courtney and Jamie got to watch him ride down the aisle in a wagon just moments before Courtney began her procession.
"A lot of people frown upon having kids before marriage," Courtney says. "But the wedding truly represented a celebration of our relationship."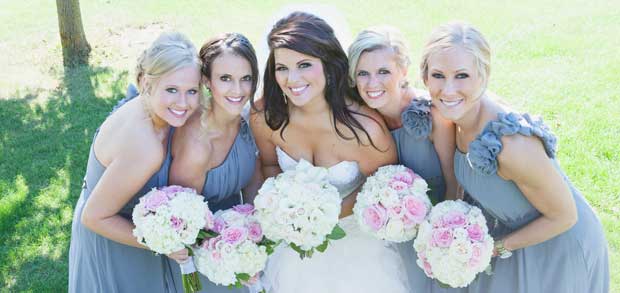 Jamie agrees. "I didn't view the ceremony as legitimizing our union or anything like that," he says. "It was simply the celebration event of a union that was already cemented long before."
Most love stories begin with the words "I do," but in the Canines' case, the trials and tribulations of marriage started long before then.
"Mentally, I was married the day we got engaged," Jamie says.
By the time their celebration rolled around, the two had already endured many of life's obstacles together.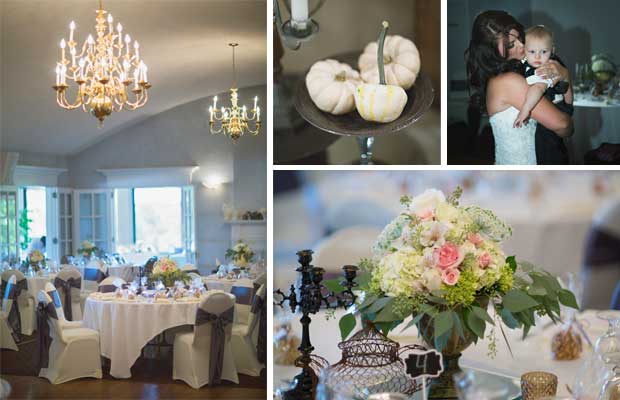 "We planned a wedding, focused on raising our son and built a house together all before we walked down the aisle," Courtney says. If there was anything their wedding day could confirm, it was that there was no challenge too large for the bride and groom to tackle together.
Courtney laughs when she looks back on having her son as part of ceremony. "He wasn't very happy," she says. "But he was just so cute in that wagon."
"I wouldn't have it any other way," Jamie says about Lawson's participation. I look forward to the day when I can talk to him about it and show him the photos."
Sidebar: Special Day Details
Wedding theme: Vintage shabby chic
Ceremony and reception venue: Columbia Country Club
Photographer: D Squared Designs
Bride's dress and bridesmaids' dresses: Victoria's
Bridal Makeup: Dermistique
Face and Body Hair: Colleen Underwood at Root's Nouveau
Engagement and bride's wedding ring: KT Diamonds
Groom's wedding band: Buchroeder's
Flowers: Alan-Anderson's Just Fabulous Flower Shop
Cake: Tartlette Bakery
Décor setup: Jana with Studio J
DJ: Tommy Holem, Suit and Tie Entertainment